"In the beginning was the word
and the word was with God
and the word was God"
~ John 1:1
"And God said to Moses,
I AM THAT I AM"
~ Exodus 3:14
"An important part of the adventure of life is to get hold of the mind,
and to keep that controlled mind constantly attuned to the Lord.
This is the secret of a happy, successful existence."
~ Paramahansa Yogananda — Man's Eternal Quest
Remember God, forget the rest.

Forget who you think you are,

to know what you really are.

~ Ron Rattner, Sutra Sayings
"Consciousness is always Self-Consciousness.

If you are conscious of anything,
you are 
essentially conscious of yourself."

~ Sri Ramana Maharshi
"This separation between man and man,
between nation and nation, between earth and moon,
between moon and sun . . does not exist, it is not real" ;

"Your own will is all that answers prayer,
only it appears under the guise of different religious conceptions to each mind.
We may call it Buddha, Jesus, Krishna, but it is only the Self, the 'I'."

~ Swami Vivekananda – "Jnana Yoga"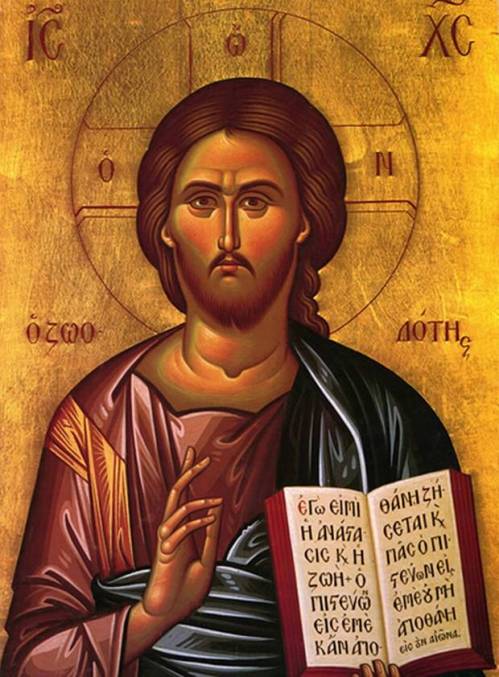 God is a Word*
Q. What is God?

A. As the Bible says – God is word:

A word used by different people
to designate their different ideas
of a transcendent power;

An omnipotence which they may
intuit, accept or reject,
but can't ever comprehend.

Any such transcendent power
can't ever be aptly named.

For any designation would
constitute limitation
of the illimitable –

THAT.

So, whether or not the "universe" was created by God,

"God" is a word created by man.

But, just as 'a rose by any other name is the same',
However humankind calls or tries to imagine it

There exists an indescribable infinitely potential and supreme Power:

An Absolute Reality and Existence, and Origin of All,
as

THAT.
Footnote.



*Innumerable words – God, Love, Nature, etc. – may be used to signify an ineffably infinite divine Power or any of its infinite potential aspects. Or as in the Jewish tradition it may be acknowledged that no name can denominate "THAT" which is beyond conception or expression – since naming limits the illimitable and ineffable Infinite Reality.


Ron's Comments about "God is a Word"

Dear Friends,
The word "God" is extremely common. Countless people commonly curse, exclaim, read, think , or pray to "God". "In God we trust" appears on all US currency and coins.
But who of us has deeply considered what "God" really means to us or others? How many times have we unthinkingly uttered or heard such exclamations as "thank God!" "God bless you", "God love you" – or even curses including the word "God" – without wondering about their significance.
Encouraged by my beloved Guruji I have spent much of my post-retirement life-period reflecting about "God", and other synonymous words. And I've found that our beliefs and concepts about "God" evolve as we evolve spiritually; and that thinking about God furthers our evolution.
The above poetic essay was composed to propose that "God" is a word used by different people to designate their different ideas of a transcendent power, which ultimately is beyond words. Thus, it explains that "God" did not create man, but that man created the word "God" – with thoughts from ruminations, revelations, intuitions, and speculations, paradoxically trying to identify THAT which is beyond words, beyond all thought.
It is offered to encourage exploration of our common inner Divinity – in furtherance of our (conscious or subliminal) universal longing for a state of ONENESS with divinity – with "God" or THAT.
As observed by Mahatma Gandhi,


"A man is but the product of his thoughts;
what he thinks, he becomes."
~ Mahatma Gandhi


With our continuing reflections and thoughts about "God", may we increasingly discover and experience our common inner Divinity. until ultimately we melt and merge as THAT – as ONE "God".
And so may  it be!
Ron Rattner