Posts Tagged 'St. Francis of Assisi'
"Give up to grace.
The ocean takes care of each wave 'til it gets to shore.
You need more help than you know."
~ Rumi
"Love cannot be learned or taught.
Love comes as Grace."
~ Rumi
"The winds of grace are always blowing,
but you have to raise the sail."
~ Sri Ramakrishna
"Grace is ever present.
"All that is necessary is that you surrender to it.
~ Sri Ramana Maharshi
"Grace comes to forgive and then forgive again."
~ Rumi
"Above all the grace and the gifts that Christ gives to his beloved
is that of overcoming self."
~ St. Francis of Assisi
"Every breath we draw is a gift of [God's] love,
every moment of existence is a grace,
for it brings with it immense graces from Him."
~ Thomas Merton
"I know, to banish anger altogether from one's breast is a difficult task.
It cannot be achieved through pure personal effort.
It can be done only by God's grace."
~ Mahatma Gandhi
"As far as inner transformation is concerned, there is nothing you can do about it. You cannot transform yourself, and you certainly cannot transform your partner or anybody else. All you can do is create a space for transformation to happen, for grace and love to enter."
~ Eckhart Tolle
"For it is by grace you have been saved, through faith — and this is not from yourselves, it is the gift of God — not by works, so that no one can boast."
~ Ephesians 2:8-9
"Amazing grace!
how sweet the sound
That saved a wretch like me!
I once was lost but now am found,
Was blind but now i see."
~ John Newton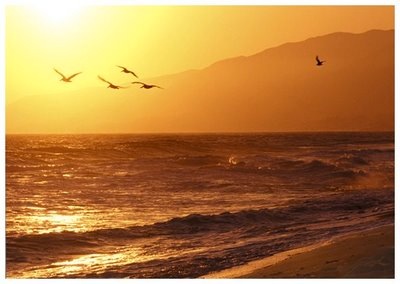 'Amazing Grace'~ by Ron Rattner

Knowingly or unknowingly we seek
Wholeness, Happiness and Love.

Consciously or subliminally,
We intuit and long for a state of being
which transcends inevitable Earthly cares and suffering.

And there is a transcendent spiritual Force
which impels and rewards our longing.

Some call it Grace –
'Amazing Grace'.

Grace is to mind as gravity is to matter:

Grace is an inescapable centripetal force
drawing mind to its Source –
To the Sacred Heart.

Knowingly or unknowingly,
we are all seekers, and

With 'Amazing Grace',
we shall all be finders, of –

Wholeness, Happiness and Love.


Ron's explanation and recitation of "Amazing Grace"
Ron's Reflections on "Amazing Grace"
Dear Friends,
The foregoing quotations and poem are shared with the deep aspiration that they may help open our hearts to receiving and sharing gifts of Divine Grace, which are ever potential blessings in our lives.
Though never a "born-again Christian" I recall being emotionally moved on hearing the wonderfully powerful gospel hymn
"Amazing Grace"
by
John Newton,
even before ever considering the blessings of Divine Grace in my own life.
But after my midlife spiritual awakening I began often describing as "amazing grace" what was happening in my life. For example, in a recent SillySutras comment I wrote that:
"At midlife I was spiritually awakened through Amazing Grace to self-identity as pure awareness, rather than as a mere mortal body, its thoughts and its story. That realization initiated an evolutionary process of inner transformation bringing previously unimagined blessings of peace and happiness, to be shared with others."

Instinctively, I feel the phrase "amazing grace" invokes powerful subtle spiritual energies long associated with the famous words and melody of the "Amazing Grace" hymn*, regardless of whether one is a Christian believer. So "Amazing Grace" became the title of my foregoing poem – which is not limited to Christianity, but broadly applies theologically to all human spiritual experience.

Because divine grace is universal – and not limited to any particular spiritual path – all quotations about "grace" which precede the poem can apply to all people, whether or not they are religious 'believers'.

Our loving behaviors rather than our theological beliefs are most crucial in opening us to gifts of Grace.

Ultimately, with utmost gratitude for Divine blessings, may we realize – as did Trappist monk Thomas Merton – that

"Every breath we draw is a gift of [God's] love, every moment of existence is a grace, for it brings with it immense graces from Him."
~ Thomas Merton

And may we open our hearts to receiving and sharing gifts of Divine Grace, which are ever potential blessings in our lives.

And so may it be!

Ron Rattner

Footnote*
"Amazing Grace" first became well known as the title of a powerful Christian hymn text, composed in 1779 by English poet and clergyman John Newton – who wholeheartedly wrote from his genuine 'born-again' Christian experience, after leading an extraordinarily miserable, difficult, and dissolute life as a slave trader.
"Amazing Grace" by John Newton ~ Sung By Soweto Gospel Choir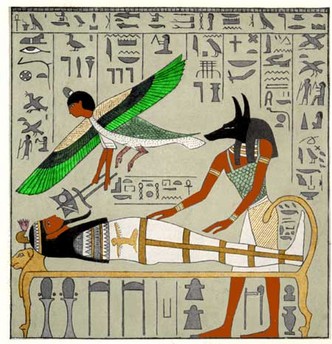 "In order to know through experience what happens beyond death,

you must go deep within yourself.

In meditation, the truth will come to you."

~ Shri Dhyanyogi Madhusudandas
"It is crucial to be mindful of death —
to contemplate that you will not remain long in
this life. If you are not aware of death, you will
fail to take advantage of this special human
life that you have already attained. It is
meaningful since, based on it, important
effects can be accomplished."
~ Dalai Lama – From "Advice on Dying: And Living a Better Life"
(written with Jeffrey Hopkins, PhD)
Whence come I and whither go I?

That is the great unfathomable question,

the same for every one of us.

Science has no answer to it.

~ Max Planck, Nobel Prize-winning physicist
"It is in dying to ego life,

that we are reborn to Eternal Life."

~ Peace Prayer of St. Francis of Assisi (edited by Ron Rattner)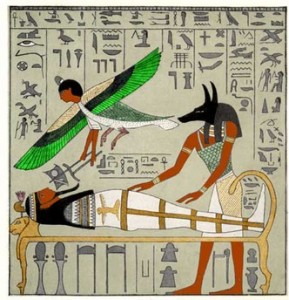 Afterlife?

Q: Is there an afterlife?
A: After-life is NOW.

Q: Is there life after death?
A: There is no death – only Life.

Q: Then, what is it we call death?
A: A vacation – eternal life-force vacating a transient vehicle.


Ron's Comments on "Afterlife?"
Dear Friends,
The mystery of inevitable bodily death has long been a central religious and philosophical issue. To encourage our conscious curiosity about inevitable physical death I have posted the foregoing poetic essay, whimsically suggesting that there is no death or afterlife – only Eternal Life NOW.

Have you ever reflected on your inevitable physical death,
even if you are not old or infirm?
Have you considered the mystery of what if anything happens after bodily death?
Are you fearful of death?
If so, why?
If not, why not?
Physical death is inevitable and natural. But for many years it was largely a taboo subject in American society. Euphemistic language was used to describe death. Most Americans feared death, believing it ended life; they usually died in hospitals or other institutions, and not at home surrounded by family.
Today fear of death remains a major societal issue, impeding spiritual evolution, especially for Westerners.  Such fear arises from mistaken ego identification as merely the mortal physical body rather than the eternal life-force which enlivens the body.  But gradually millions of people are transcending fear of death, and leading happier lives after near death [NDE], out of body [OOB] and other mystical experiences.
Following my midlife spiritual awakening I came to realize that conscious contemplation of physical death can be spiritually important and helpful.
 
On meeting my beloved Guruji, Shri Dhyanyogi Madhusudandas, I learned that from childhood he had been preoccupied with two perennial puzzles: "Who am I?" and "What is death?"; that at age thirteen, inspired by irresistible inner longing for Self-realization, Guruji had run away from home in search of experiential answers to those eternal questions.   Ultimately his questions were answered through meditative experience.  Thereafter he taught that:

"In order to know through experience what happens beyond death,

you must go deep within yourself.

In meditation, the truth will come to you."

~ Shri Dhyanyogi Madhusudandas


After meeting Tibetan Buddhists I learned that they encourage frequent contemplation of physical death as a spiritual practice for optimizing opportunities of this precious lifetime, and in preparation for an auspicious next lifetime.  
Thus the Dalai Lama has written that:

"It is crucial to be mindful of death —  
to contemplate that you will not remain long in
this life. If you are not aware of death, you will
fail to take advantage of this special human
life that you have already attained. It is
meaningful since, based on it, important
effects can be accomplished."
~ From "Advice on Dying: And Living a Better Life" by Dalai Lama and Jeffrey Hopkins, PhD



Inspired by Guruji, the Dalai Lama and other Tibetans, and by numerous inner experiences, I developed deep curiosity and philosophical interest in the spiritual significance of death and dying, reincarnation and karma.  And gradually I have realized the importance of these subjects.

So on SillySutras.com I have shared many experiences, essays and poems about these subjects, which I commend to your attention.
(Eg. See "related" posts linked below.)

Especially after being run down and seriously injured by a taxicab in 2014, more than ever before I now frequently contemplate my inevitable – and perhaps imminent – death, with unspeakable gratitude for this precious human lifetime and for the evolutionary opportunities and happiness it has brought me.
 
Gratefully I have learned from experience that life is eternal and that
"as we lose our fear of leaving life, we gain the art of living life."

So I hope that this posting helps us find growing happiness free from fear of inevitable physical death.

And so may it be! 

Ron Rattner


"In this ever-changing space/time world,
nothing is immutable, but much is inscrutable."
~ Ron Rattner, Sutra Sayings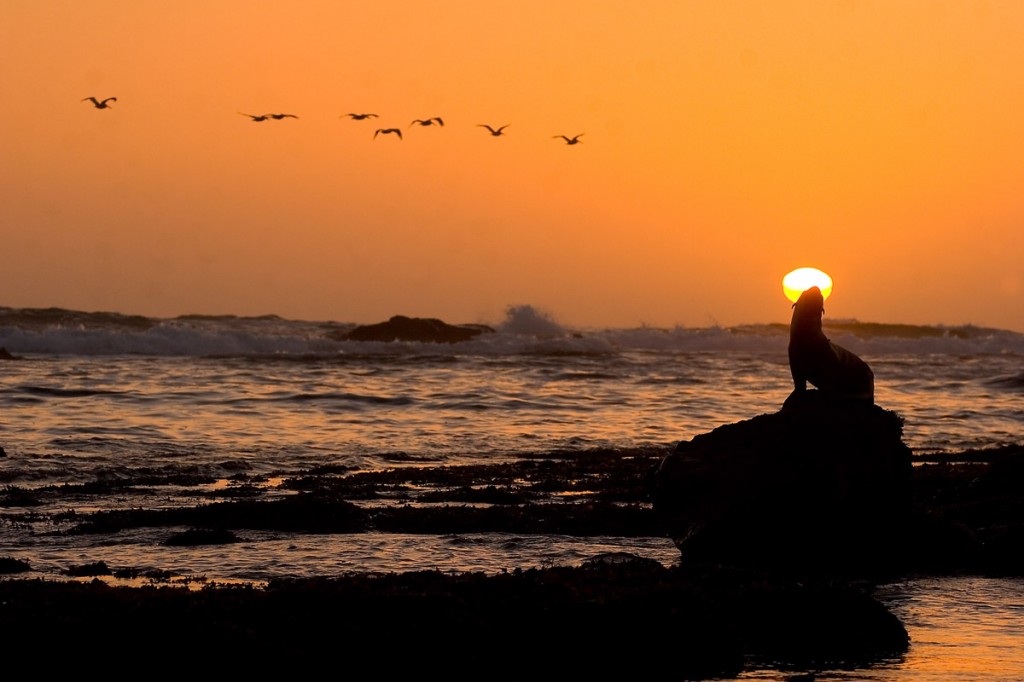 Both inner and outer life changed radically for me after my self-realization rebirth experience, and upon living alone after divorce. From living a 'normal' middle class life style, I began living outwardly like a Western ascetic, and inwardly with formerly unknown rich spiritual experiences.
I now realize retrospectively that my unforeseen new life unfolded and evolved perfectly, as if a Divine novelist was writing my life story's script; and, that I have been and am now continually guided in my new life by increasingly frequent 'miraculous' synchronicities – meaningful or noteworthy 'coincidences' and premonitions – which Western science can't yet explain.
Long-time worldly habits changed. Though I had always walked to my financial district law office, now almost every morning before walking to work I jogged alone for about an hour to the Golden Gate bridge.
Intuitively, and not because of anything I'd then heard or read, I gradually evolved from a common Western flesh food diet to a largely raw food vegetarian diet. Upon experiencing 'withdrawal symptoms' when I forgot my morning coffee one day, I realized that I'd become addicted to caffeine. So I stopped drinking coffee, and drank peppermint tea instead. As a vegetarian I became gradually unable to metabolize alcohol. So I stopped drinking beer and wine and all other alcoholic beverages (which I'd enjoyed since adulthood).
Instead of sleeping on a raised bed, I began sleeping on a futon on the floor. Instead of living in rooms filled with furniture and furnishings, I preferred a simple 'Zen-like' austere residential environment.
My ascetic new eating, drinking, sleeping and exercise habits have continued for over thirty years, though after suffering leg injuries in a 1988 car accident, I stopped jogging but kept walking usually for at least an hour a day.
Why did I turn to asceticism? Was it because of ascetic past lives? These remain yet unanswered but recurring questions.
Aside from changed worldly habits, my inner life became – and continues to be – like a spiritual detective novel, with ever new questions arising from new experiences and new realizations.
For many years, beginning with my three month period of extraordinarily high energy, I had numerous amazing mystical and psychic experiences, which repeatedly substantiated my post-out of body realization that the universe didn't work the way I'd been taught or thought and sparked an intense quest for a new "reality" paradigm.
All these new incidents seemed quite "real". They could not be readily rationalized away as "unnatural hallucinations" as they were not prompted by ingestion of any biological or chemical psychedelic or drug (which I didn't use). Nor did I appear to have 'gone crazy', since I continued to function effectively as a litigation lawyer despite my new secret life.
After the unforgettable inner experience of seeing each of my thoughts manifest as a separate kaleidoscopic thought-form outside my body or brain, I intuited that thought was the genesis of all phenomenal reality. But I had no idea of how that could happen, and wondered about any such process. So with great curiousity I sought a new paradigm or world-view encompassing my new experiences of "reality".
Ask and it shall be given, seek and ye shall find. Gradually, I was given synchronistic answers to my questions.
This process was accompanied by an ever increasing sense of awe and gratitude for our marvelous, miraculous and mysterious universe. Intense longing with ever growing gratitude gradually transformed a secular lawyer into a deeply devotional seeker of Truth – of answers to ultimately unanswerable questions of perennial philosophy.
And never again since the long-locked floodgate of tears was opened during the self-realization rebirth experience have tears failed to flow regularly. For many years, I cried so often and so profusely with deep longing for the Divine, that I was puzzled about what was happening to me.
But gradually, through synchronicity, I came to realize that I was experiencing a great transformative blessing known in the Catholic tradition of St. Francis of Assisi and St. Ignatius of Loyola as "the gift of tears"; a blessing similarly recognized in various other devotional and mystical spiritual traditions, including the ecstatic Sufism of Rumi, Hafiz and numerous others, and the Hindu tradition of bhakti yoga, which I followed for many years after synchronistically meeting my venerable Hindu guru, Sri Dhyanyogi Madhusudandas (Guruji).
Though never a frequent flyer, for many years I became – and remain – a very frequent crier. Tears have helped purify my body and nervous system permitting 'peek experiences' of higher states of consciousness. And I regularly experienced numerous other spontaneous and unpremeditated activities, feelings and sensations which helped further my spiritual evolution. For example, when not crying I often had what I now call 'alternative LSD experiences' of spontaneous (and sometimes ecstatic) Laughing, Singing, and Dancing.
Many years have passed since Guruji told me to write and publish my spiritual memoirs, so the memoirs have gradually shortened as they have been 'edited' and abridged by time. But the most valuable experiences were unforgettable. Hereafter, I will share with you some of them, with theories of what they might mean.