Forgiveness And Atonement Of "Sins."
"To understand everything is to forgive everything"
~ Buddha
"Forgiveness is the demonstration that you are the light of the world. Through your forgiveness does the truth about your self return to your memory."
~ A Course in Miracles

If you are harboring the slightest bitterness toward anyone, or any unkind thoughts of any sort whatever, you must get rid of them quickly. They are not hurting anyone but you. It isn't enough just to do right things and say right things – you must also think right things before your life can come into harmony."
~ "Peace Pilgrim – Her Life and Work in Her Own Words" Pg. 16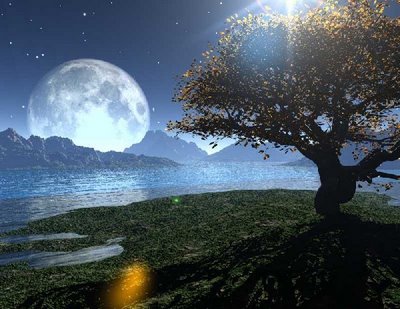 Forgiveness And Atonement Of "Sins."

Most religions teach the importance of forgiving or atoning for transgressions committed by or against us – our "sins". Christianity, Islam, Judaism, Buddhism and Hinduism teach forgiveness.

Forgiveness is particularly important in Christianity.
Thus, in his Sermon on the Mount, Jesus repeatedly taught forgiveness. Eg.

"Do not judge, and you will not be judged. Do not condemn, and you will not be condemned. Forgive, and you will be forgiven."
~ Luke 6:37

And even while in excruciating pain as he was dying on a cross, Jesus beseeched God's forgiveness of those who crucified him:
"And Jesus said, 'Father, forgive them, for they know not what they do.'"
~ Luke 23: 34

In emphasizing "they know not what they do" Jesus invoked Divine forgiveness in response to apparent unwitting (rather than willful) sins of the Roman soldiers who crucified him.

"Sins" are often considered acts or omissions violating moral or ethical codes, with emphasis on what is wrong. But the original meaning of "sin" in Greek is to miss the mark – like an archer missing the target.

If sin is considered 'missing the mark', expiation requires that we focus on what is right, and on what we should do to get back 'on target', rather than on what was wrong with a mistaken act or omission.

Thus to transcend the negative, we realize the positive.

"There is only one perpetrator of evil on the planet: human unconsciousness. That realization is true forgiveness. With forgiveness, your victim identity dissolves, and your true power emerges – the power of Presence. Instead of blaming the darkness, you bring in the light."
~ Eckhart Tolle, A New Earth

"It requires honesty to see whether you still harbor grievances, whether there is someone in your life you have not completely forgiven, an "enemy." If you do, become aware of the grievance both on the level of thought as well as emotion, that is to say, be aware of the thoughts that keep it alive, and feel the emotion that is the body's response to those thoughts. Don't try to let go of the grievance. Trying to let go, to forgive, does not work. Forgiveness happens naturally when you see that it has no purpose other than to strengthen a false sense of self, to keep the ego in place. The seeing is freeing."
~ Eckhart Tolle, A New Earth

"Jesus' teaching to "Forgive your enemies" is essentially about the undoing of one of the main egoic structures in the human mind. The past has no power to stop you from being present now. Only your grievance about the past can do that. And what is a grievance? The baggage of old thought and emotion."
~ Eckhart Tolle, A New Earth

"According to Christian teachings, the normal collective state of humanity is one of "original sin." Sin is a word that has been greatly misunderstood and misinterpreted. Literally translated from the ancient Greek in which the New Testament was written, to sin means to miss the mark, as an archer who misses the target, so to sin means to miss the point of human existence. It means to live unskillfully, blindly, and thus to suffer and cause suffering. Again, the term, stripped of its cultural baggage and misinterpretations, points to the dysfunction inherent in the human condition."
~ Eckhart Tolle, A New Earth
In the Jewish tradition, the highest of High Holy Days is Yom Kippur, Day of Atonement and forgiveness. While fasting on that day, observant Jews communally confess their wrongs and ask Divine forgiveness, humbly acknowledging that there are none amongst them so righteous that they have not sinned.
"Indeed, there is not a righteous man on earth who continually does good and who never sins,"
~ Ecclesiastes 7:20

And whenever Jews realize that they have erred, the Torah – the Jewish Bible – obligates them to return to a righteous path with a process of repentance and reparation called teshuvah. "Teshuvah means returning to God and godliness."; and returning to God is the essence of Judaism. ~ Rabbi Rami M. Shapiro,"Open Secrets", pp.12-13

The process of returning to "godliness" which is the essence of Judaism is also central to all other major theistic religions. Eastern religions emphasize "freedom" as an ultimate spiritual goal and Reality beyond thought or ego – beyond human comprehension, imagination, description or belief – which can only be known experientially, not rationally or mentally.

Beyond any religious or theistic terms or traditions, there is a universal and perennial evolutionary process of transcending ego's optical illusion of our imagined separation from each other and from our true nature; of our returning psychologically and existentially to a state of "At-one-ment" and self-identity with Universal Intelligence or Awareness which is our ultimate Essence and our ultimate destiny.

And so may it be!


Ron's Commentary on Forgiving "Sins":

Dear Friends and Fellow Sinners,

"Sins" are usually considered acts or omissions violating moral or ethical codes, with emphasis on what is wrong.  But the original Greek – and most helpful – meaning of "sin" is to spiritually miss the mark – like an archer missing the target. 

From perspective of 'missing the mark', expiation of sin requires that we focus on getting back 'on target', rather than on what was wrong with a mistaken act or omission; that we accent the positive to eliminate the negative.

From a non-dual 'Buddha's eye' view, our space/time causality reality is like a mirage, where human "sins" and sufferings are karmically inevitable and unavoidable because we mistakenly self-identity as imagined personalities separate from eternal Infinite potentiality or emptiness.  Similarly Einstein told us that from a quantum physics perspective "our separation of each other is an optical illusion of consciousness."; that what we perceive and believe to be separate forms are ever impermant energy vortices in an undivided quantum field. 

So perhaps Humanity's "original sin" was "ego" – the perceptual/conceptual mistake of believing that we are separate from ONE Eternal Spirit or Universal Intelligence – a mental illusion which inevitably causes continual suffering.

Thus, forgiveness and atonement of "sins" can be seen as a psychological and existential evolutionary process of transcending "ego" by consciously getting us back 'on target' about our true self-identity; and, thereby returning to "Godliness" – to self-identification, realization and existential actualization of our spiritual Eternal Oneness.  

Here are some 'on target' observations and quotations:


"To understand everything is to forgive everything"
~ Buddha

Ego gets and forgets,
Love gives and forgives.
~ Ron Rattner, Sutra Sayings

"It is in pardoning, that we are pardoned."
~ Saint Francis of Assisi, peace prayer 

We have nothing to surrender but the idea that
we are someone, with something to surrender.
~ Ron Rattner, Sutra Sayings

There is nothing to forgive or give up
but the belief that we are separate someones
with something to forgive or give up.
~ Ron Rattner, Sutra Sayings

"We are shackled by illusory bonds of belief.
Freedom is beyond belief."
~ Ron Rattner, Sutra Sayings

It is infinitely easier to perceive our 'sins', than to existentially transcend them so as to exist Buddha-like as universal divine essence.

This posting is offered to help spur our self-transformation process so that we may forgive and give up what we mistakenly think we are –  and BE, eternally, what we truly are.

And so may it be!

Ron Rattner