Posts Tagged 'Luke 23: 34'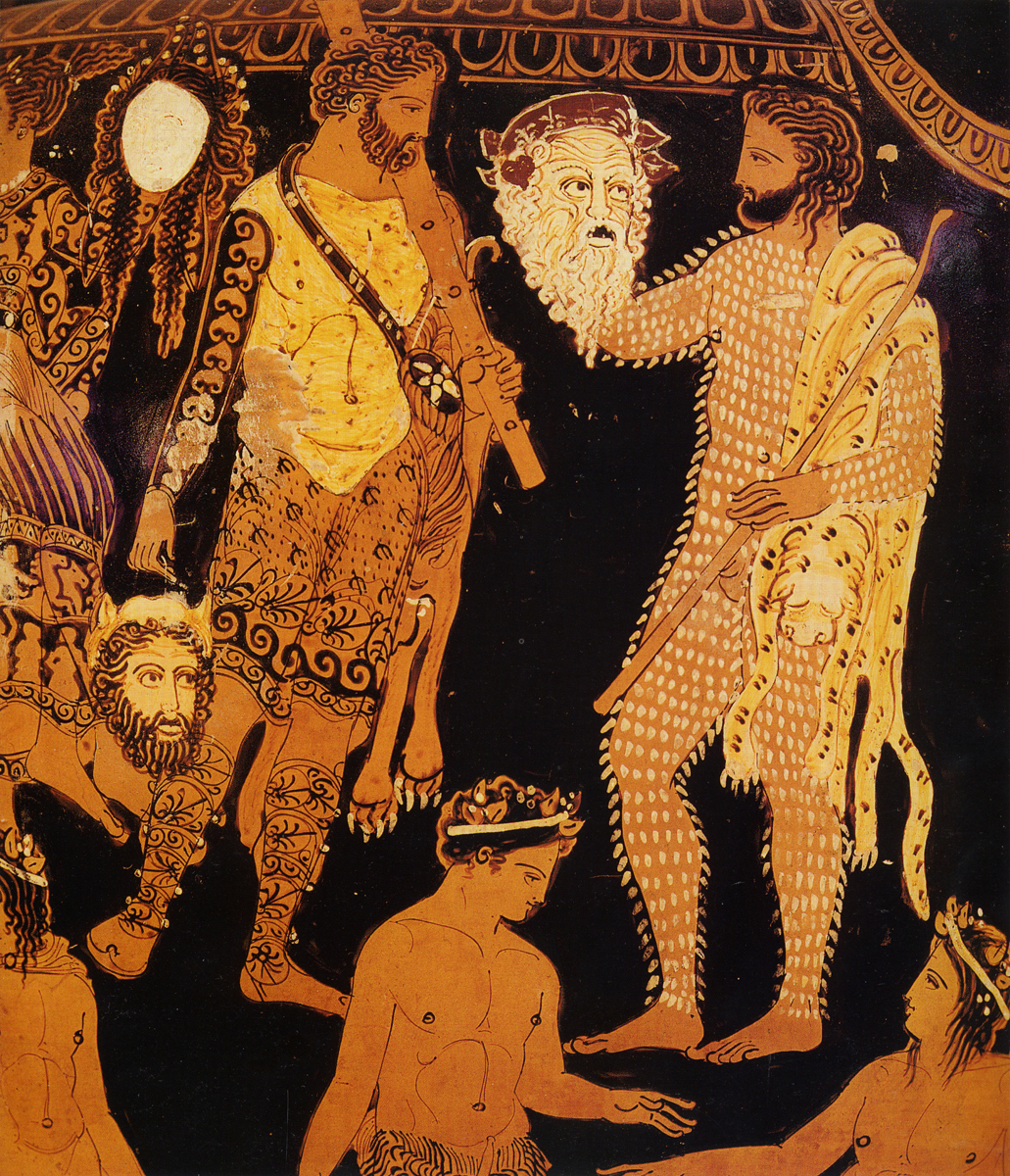 "All the world's a stage,
And all the men and women merely players"
~ William Shakespeare, As You Like It, Act II, Scene VII
"You are awareness, disguised as a person."

~ Eckhart Tolle, Stillness Speaks
"You give but little when you give of your possessions.

It is when you give of yourself that you truly give."

"For in truth it is life that gives unto life –

while you, who deem yourself a giver,
 is but a witness."

~ Kahlil Gibran, The Prophet
"Love is the highest, the grandest, the most inspiring,
the most sublime principle in creation."

~ Paramahansa Yogananda
"Love Is The Law Of Life:

All love is expansion, all selfishness is contraction. 

Love is therefore the only law of life.

He who loves lives, he who is selfish is dying. 

Therefore, love for love's sake,

because it is law of life, just as you breathe to live."

~ Swami Vivekananda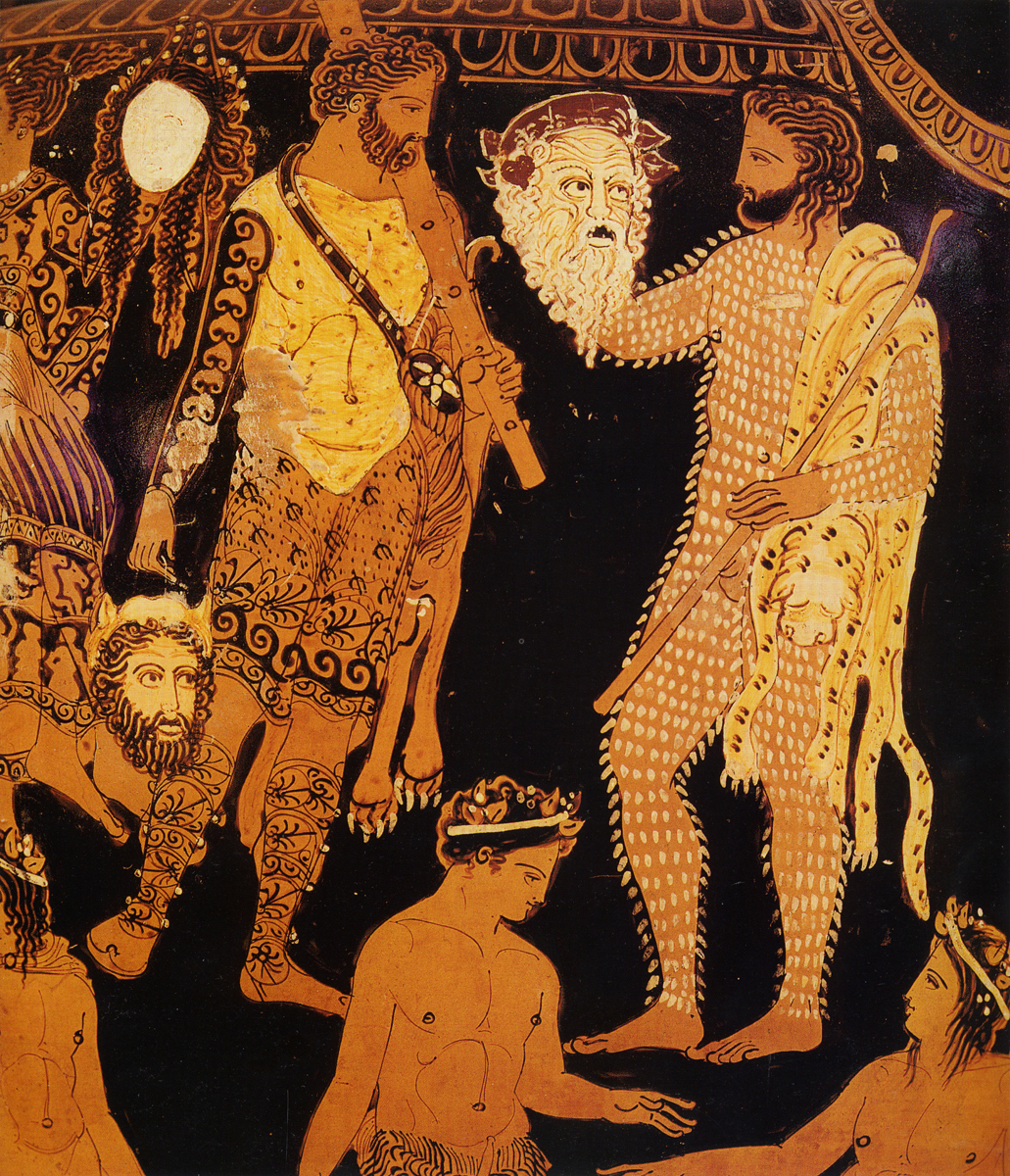 Players' Prayer

May we bless the whole
as we play our role
in the cosmic theater of life.

Ever a part in it,
never apart from it,
in happiness or strife.

May we grow wise
and harmonize,
though chaos seems e'er rife.

'Til we're the Whole –
and not the role,
and Holiness is Life.


Ron's recitation of "Players' Prayer"
Ron's explanation and Valentine's Day dedication of "Players' Prayer"
Dear Friends,
For decades I've regularly recited (and sometimes composed) prayers to bless the world.  The foregoing "Players' Prayer" poem is one of those prayers, which was inspired by William Shakespeare's mystical insight that all world's a stage on which we each play different roles. (As You Like It, Act II, Scene VII)
In many societies this is Valentine's Day – considered a 'special day' for expressing love, kindness and affection. So, as a Silly Sutras Valentine's Day love offering, I have today reposted "Players' Prayer", with key quotations, to remind us to
"bless the Whole, as we play our role in the cosmic theater of life"
– every day, not just on special days.
We are all spiritually connected, and everything we think do or say changes this world in some way.  So we need not be avowed spiritual seekers or practitioners to spiritually bless this crazy world. Whatever may be our role as 'players' in an ever changing cosmic drama, we bless the world by lovingly accepting and treating others – not just those deemed near and dear to us by affinity or consanguinity.
Most ordinary people with different life roles, are instinctively motivated to be tolerant and helpful in their relationships with others, even though they may live in societies corrupted by greed and injustice.  They just want to live and let live in peace.  So we gradually and instinctively can learn to accept others as divine sisters and brothers, as we lose illusory ego-mind inhibitions and apprehensions, and realize our deep spiritual Oneness with them, and with Nature and all its lifeforms.
Moreover, we can learn from history's greatest exemplars of Divine LOVE to not mentally judge others, but to accept and forgive everyone, even supposed adversaries or betrayers (like Judas Iscariot).  That is why Jesus (as an incarnate avatar of LOVE) taught by example to love even our enemies, not just our neighbors, and why he prayerfully beseeched Divine forgiveness for those who perpetrated his excruciatingly painful crucifixion:
"Father, forgive them  they know not what they do." (Luke-23:34).
 
We ignorantly hurt ourselves by hurting or hating others, until we learn the divine Truth that we and others are ONE.  Whereupon we realize that unconditional forgiveness and acceptance of others is true LOVE, which eternally blesses all creation. 

Conclusion.

Whatever our role in each ephemeral human lifetime, may our instinctive tolerance and generosity help awaken us to our true common Self-identity; to Realization that we all are Universal Awareness, disguised as persons on the 'world's stage' in a Divine play of Cosmic Consciousness.

Thereby may we live ever more fulfilling lives, as we realize (like Paramahansa Yogananda) that 

"Love is the highest, 
the grandest, 
the most inspiring,
the most sublime 
principle in creation."


And so may it be!

Ron Rattner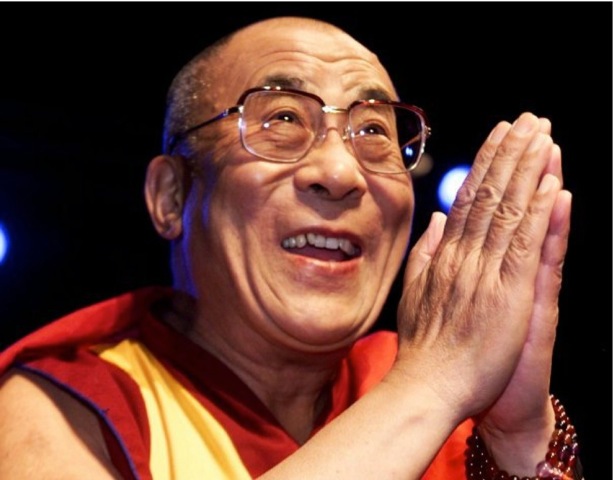 "Look how the caravan of civilization
has been ambushed.
Fools are everywhere in charge.
Do not practice solitude like Jesus.
Be in the assembly, and take charge of it."
~ Rumi
"Our society is run by insane people for insane objectives.
I think we're being run by maniacs for maniacal ends
and I think I'm liable to be put away as insane for expressing that.
That's what's insane about it."
~ John Lennon 6/6/68
"Ultimately, the decision to save the environment must come from the human heart. The key point is a call for a genuine sense of universal responsibility that is based on love, compassion and clear awareness."

~ Dalai Lama (From "Humanity and Ecology")
"There is only one perpetrator of evil on the planet: human unconsciousness. That realization is true forgiveness. With forgiveness, your victim identity dissolves, and your true power emerges – the power of Presence. Instead of blaming the darkness, you bring in the light."

~ Eckhart Tolle, A New Earth
"And Jesus said, 'Father, forgive them, for they know not what they do.'"
~ Luke 23: 34
"Ignorance is the root of all evil."
~ Ron Rattner – Sutra Sayings
"To understand everything is to forgive everything"
~ Buddha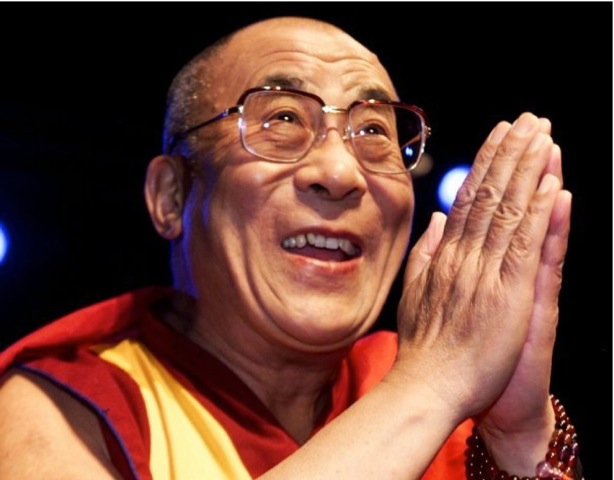 Is the world being ruled and ruined by psychopaths?

Introduction

Dear Friends,

Have you ever wondered why there is so much suffering in our world; why we are facing extraordinary ecological, financial, international and interpersonal crises so serious that they cause misery for millions and threaten all life on our precious planet?

Is is possible that these crises have been precipitated by sociopathic world "leaders" – obscenely privileged corporate, political and religious oligarchs – who without apparent remorse amorally acquire and misuse power, and excessive material wealth far beyond their conceivable needs; people so insane that they are unjustly and brutally harming countless people and creatures, and myopically scuttling Spaceship Earth, destroying the life support systems which sustain us?

As more and more studies emerge demonstrating the corrosive effect of psychopathy on governments and corporations, researchers have begun to explore how our society seems to have been afflictively molded in the psychopaths' image.

One of these psychopathy researchers, Canadian author Stefan Verstappen, believes that we live in societies shaped and ruled by psychopaths – people in positions of great corporate and political power who without conscience, empathy or remorse, act to promote their delusionally perceived self interests, amorally and often violently.

Verstappen says that psychopaths often attain positions of power because, unlike the vast majority of people, they don't play by the rules and have no qualms about cheating, lying or doing anything to anyone that gets them what they want.

Here are two recommended You Tube videos of Verstappen explaining his theories about psychopaths.


(15 minutes)


(38 minutes)

Ron's comments:

From a limited earthly perspective, it appears that psychopaths do indeed rule the world (as Verstappen contends). As an octogenarian I have long wondered about psychopaths in power, especially because the twentieth century was blighted by over 300 million democides – government instigated or perpetrated killings of mostly non-combatant civilians – far more than in any previous century.

In my student days I learned of maniacs like Hitler in Nazi Germany, Mao in Communist China, Stalin in the U.S.S.R., Pol Pot and the Khmer Rouge in Cambodia and numerous others who were then bestially causing untold murders and misery.

Naively, I then believed that my country the USA, and its Western allies, represented only virtues of good and democratic decency, and that after the demise of World War II era psychopaths, the world would be restored to an age of peace and prosperity. But I was wrong.

Officially instigated and perpetrated amoral wars and killings – many directly or indirectly attributable to the US empire and its allies – have continued. Complicit with official governmental sanctions and support, international corporate oligarchs are insanely developing and selling weapons of mass destruction more than capable of destroying all life on earth, and insidiously and unsustainably pillaging and poisoning our precious planet's ecology. Such insanity is impoverishing the vast majority of humankind, and pervasively harming human health, with countless chemically, genetically and radiologically polluting products – even including foods, drinks and pharmaceuticals.

After the traumatically shocking 1963 assassination of President John F. Kennedy and the soon ensuing deranged Viet Nam war devastation, I became aware of the prescience of President Dwight Eisenhower's 1961 valedictory caution against dominance of the "military-industrial complex" with "potential for the disastrous rise of misplaced power".

Despite Eisenhower's warning, it seems now apparent that ruling power has indeed been misappropriated by the military-industrial complex which, in complicity with billionaire financial, political and corporate sociopaths, is ruling and ruining the world.

As Hitler in Nazi Germany molded an insane society to support his pathological pretensions and plans, since 9/11/2001 sociopathic Western leaders have contrived and fomented alleged "terrorist" enemies as a fraudulent pretense to create an insane society which has fearfully condoned or acquiesced in outrageously immoral wars in Afghanistan, Iraq, Syria, Libya and deranged plans for attacking Iran and other Moslem countries, with radically expanded US military budgets and executive powers, and obscenely enriched entrenched vested interests, all accompanied by serious curtailments of US constitutional protections and civil liberties.

But how can humanity solve this planetary life and death problem of societal insanity and irrational fear fomented by psychopathic authorities? For many years I have been inspired by His Holiness the Dalai Lama of Tibet, one of the world's wisest incarnate sages, for guidance on how we can evolve beyond the critical problems stemming from governance by sociopaths and psychopaths.

Addressing our ecological crisis His Holiness has said:

"Ultimately, the decision to save the environment must come from the human heart. The key point is a call for a genuine sense of universal responsibility that is based on love, compassion and clear awareness."


Rather than vainly appealing for heartfelt compassion from psychopaths lacking empathy, I optimistically propose that we can solve and transcend current crises by intuitively following our hearts to achieve a spiritual tipping point – a 'critical mass that will solve our critical mess'. Moreover, we can study and emulate pre-industrial societies that have instinctively lived for millennia in sustainable harmony with Nature.

At present, most psychologists and psychiatrists are devoting research efforts and treatments to individual mental pathologies. Perhaps we need first to address societal pathologies attributable to stress caused by psychopathic and sociopathic authorities complicit with the military-industrial complex. How can people avoid individual psychological problems while they are insanely and unnecessarily subjected to constant societal stresses concerning their health, life necessities and human rights?

Recently inaugurated at the Dalai Lama's suggestion is a "Center For Investigating Healthy Minds", at the University of Wisconsin, Madison, my undergraduate alma mater. Similarly, wouldn't it be helpful to establish scientific centers for the study of sane societies?

Weren't there indigenous societies whose peoples lived sane and happy lives by prioritizing sustainable harmony with Nature over it's unsustainable exploitation, cooperation over competition, respect for prophets over lust for profits, democracy over authoritarianism? Isn't it crucial that we learn from their experience?

Conclusion

President Eisenhower in 1961 deemed essential "an alert and knowledgeable citizenry" to prevent "the disastrous rise of misplaced power". These comments are respectfully offered in furtherance of that goal. May they help inspire "a genuine sense of universal responsibility that is based on love, compassion and clear awareness" which will promote our heartfelt, sane and nonviolent transcendence of current planetary insanity.


Epilogue, Veterans Day 2018:

November 11, 2018 marks the centenary anniversary of the end of the first World War – "the war to end all wars". To commemorate this memorable event, 'leaders' from 70 nations, including the US empire and its allies, gathered in Paris, France, at the Arc de Triomphe, purportedly to honor the millions who died in that insane conflict. Their ceremony happened precisely 100 years after the 1918 armistice agreement, at the spiritually auspicious 11th hour of the 11th day of the 11th month.

But paradoxically many of those 'leaders' represented nations which for the past century have continued to perpetrate many more "crimes against peace", including wars of aggression, the supreme international crime violating international treaties, agreements or assurances recognized and followed by the post WWII Nuremberg Tribunal.

November 11, first became a US federal holiday as "Armistice Day". But, with no "end to all wars" yet in sight, the US federal holiday morphed from "Armistice Day" to "Veterans Day".

Since Donald J.Trump's 2016 'red pill' campaign and election as 45th US President the world has experienced exceptionally tumultuous times. Many US and world citizens are experiencing and demonstrating considerable fear, anger, hatred and other polarizing negative emotions, rather than "a genuine sense of universal responsibility that is based on love, compassion and clear awareness".

Whatever our political, cultural, generational, or geographical perspectives, we share overriding common needs and aspirations. As humankind we share the same common Cosmic consciousness, the same web of life, the same precious Earth biosphere, the same aspirations for health and happiness and for just democratic societies serving basic needs of all life on a peaceful planet. Yet until now virtually all of us in varying degrees have been suffering from an illusory sense of separation from each other, from Nature, and from our ONE common spiritual essence.

Although armed conflict is behaviorally as old as humankind, for the first time in our recorded history we are being forced to realize that more wars can trigger a nuclear or ecological catastrophe insanely ending earth life as we have known it. Yet we have gained the previously unprecedented technical capacity to end all human starvation and poverty. And in these 'red pill' critical times of immense suffering, yet immense opportunity, we are awakening to our infinitely unlimited human potentiality.

So as we honor and remember all those who have been conscripted or enlisted into military services fighting endless wars, let us urgently and lovingly envisage and intend imminent inception – at long last – of an era with no more war on our precious planet. 

Together let us join in imagining our precious planet cooperatively ruled bottom-up by humble and compassionate societies, rather than top-down by oligarchic or plutocratic billionaire sociopaths or psychopaths.

And as we envision lasting peace, let us be guided by the Dalai Lama's wisdom that 

"Our lives are conditioned by karma. They are characterized by endless cycles of problems. One problem appears and passes, and soon another one begins."

"Try to consider as transitory all adverse circumstances and disturbances. Like ripples in a pool, they occur and soon disappear."

"The essence of all spiritual life is your attitude towards others. Once you have pure and sincere motives all the rest follows."
~ Dalai Lama – Little Book of Buddhism


And so may it be!


Ron Rattner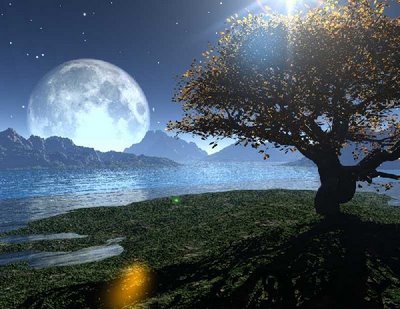 "To understand everything is to forgive everything"
~ Buddha
"It is in pardoning, that we are pardoned."
~ Saint Francis of Assisi, peace prayer
"To err is human; to forgive, Divine."
~ Alexander Pope
"Forgiveness is the demonstration that you are the light of the world. Through your forgiveness does the truth about your Self return to your memory. Therefore, in your forgiveness lies your salvation."
~ A Course in Miracles

If you are harboring the slightest bitterness toward anyone, or any unkind thoughts of any sort whatever, you must get rid of them quickly. They are not hurting anyone but you. It isn't enough just to do right things and say right things – you must also think right things before your life can come into harmony."
~ "Peace Pilgrim – Her Life and Work in Her Own Words" Pg. 16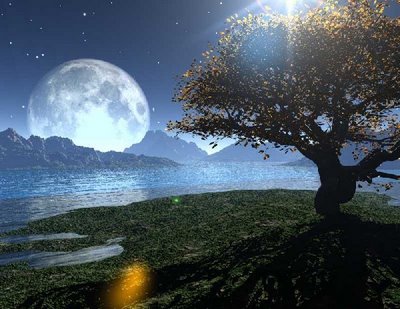 Forgiveness And Atonement Of "Sins."

Most religions teach the importance of forgiving or atoning for transgressions committed by or against us – our "sins". Christianity, Islam, Judaism, Buddhism and Hinduism teach forgiveness.

Forgiveness in Christianity.

Forgiveness is especially emphasized in Christianity. Thus, in his Sermon on the Mount, Jesus repeatedly taught forgiveness. Eg.

"Do not judge, and you will not be judged. Do not condemn, and you will not be condemned. Forgive, and you will be forgiven."
~ Luke 6:37

"But I say unto you, Love your enemies, bless them that curse you, do good to them that hate you, and pray for them which despitefully use you, and persecute you"
~ Matthew 5:44; Luke 6:27
And even while in excruciating pain as he was dying on a cross, Jesus beseeched God's forgiveness of those who crucified him:
"And Jesus said, 'Father, forgive them, for they know not what they do.'"
~ Luke 23: 34

In emphasizing "they know not what they do" Jesus invoked Divine forgiveness in response to apparent unwitting (rather than malevolent) sins of the Roman soldiers who crucified him.

What are Sins?

"Sins" are often considered acts or omissions violating moral or ethical codes, with emphasis on what is wrong. But the original meaning of "sin" in Greek is to miss the mark – like an archer missing the target.
"According to Christian teachings, the normal collective state of humanity is one of "original sin." Sin is a word that has been greatly misunderstood and misinterpreted. Literally translated from the ancient Greek in which the New Testament was written, to sin means to miss the mark, as an archer who misses the target, so to sin means to miss the point of human existence. It means to live unskillfully, blindly, and thus to suffer and cause suffering. Again, the term, stripped of its cultural baggage and misinterpretations, points to the dysfunction inherent in the human condition."
~ Eckhart Tolle, A New Earth


When sins are appropriately considered 'missing the mark' from ignorance rather than malevolence, expiation requires that we focus on what is right, and on how to get back 'on target', rather than on what was wrong with mistaken acts or omissions.

Recognition and transcendence of "sins".

Thus to transcend the negative, we realize the positive.

"There is only one perpetrator of evil on the planet: human unconsciousness. That realization is true forgiveness. With forgiveness, your victim identity dissolves, and your true power emerges – the power of Presence. Instead of blaming the darkness, you bring in the light."
~ Eckhart Tolle, A New Earth

"Jesus' teaching to "Forgive your enemies" is essentially about the undoing of one of the main egoic structures in the human mind. The past has no power to stop you from being present now. Only your grievance about the past can do that. And what is a grievance? The baggage of old thought and emotion."
~ Eckhart Tolle, A New Earth

"It requires honesty to see whether you still harbor grievances, whether there is someone in your life you have not completely forgiven, an "enemy." If you do, become aware of the grievance both on the level of thought as well as emotion, that is to say, be aware of the thoughts that keep it alive, and feel the emotion that is the body's response to those thoughts. Don't try to let go of the grievance. Trying to let go, to forgive, does not work. Forgiveness happens naturally when you see that it has no purpose other than to strengthen a false sense of self, to keep the ego in place. The seeing is freeing."
~ Eckhart Tolle, A New Earth

Jewish Day of Atonement for "Sins".

In the Jewish tradition, the highest of High Holy Days is Yom Kippur, Day of Atonement and forgiveness. While fasting on that day, observant Jews communally confess their wrongs and ask Divine forgiveness, humbly acknowledging that there are none amongst them so righteous that they have not sinned.
"Indeed, there is not a righteous man on earth who continually does good and who never sins," [ Ecclesiastes 7:20 ]


Recognizing the inevitability of 'sin", the Torah enjoins Jews to return to a righteous path with a process of societal repentance and reparation called teshuvah. "Teshuvah means returning to God and godliness."; and returning to God is the essence of Judaism. ~ Rabbi Rami M. Shapiro,"Open Secrets", pp.12-13

The process of returning to "godliness" which is the essence of Judaism is also central to all other major theistic religions.

Eastern religions emphasize "freedom" as an ultimate spiritual Reality and goal beyond thought or ego – beyond human comprehension, imagination, description or belief – which can only be known experientially, not rationally or mentally. (See https://sillysutras.com/what-is-freedom-question-and-quotes/)

All enduring religious and spiritual wisdom traditions recognize need for human transcendence of ego's optical illusion of our imagined separation from each other and Nature; of our returning psychologically to a state of "At-one-ment" and self-identity with Universal Awareness – which is our ultimate Essence, and our ultimate destiny.

And so may it be!


Ron's Commentary on Forgiving and Atoning for "Sins":

Introduction.

Dear Friends and Fellow 'Sinners',

We are all here to evolve human consciousness by gradually realizing and actualizing – beyond our perceived separation from each other – our common Oneness with all Life. Yet, despite our common spiritual essence, each of us is unique, with unique propensities, abilities and fallibilities, which provide unique evolutionary opportunities and challenges. So 'clearing our karma' involves mindful identification, observation and purification of our unique mental tendencies and obscurations which impede realization of Oneness.

The foregoing essay and quotes about Forgiveness And Atonement Of "Sins" address a spiritually important subject for all of us. For most of my adult life, forgiveness been a great challenge. So I don't claim to be an accomplished "expert" on this subject, but now share with you as one who has long reflected on judgmentally perceived moral failings of other fallible humans.

Whether or not we are spiritual 'seekers', we are all spiritual 'sinners' who inevitably 'miss the mark' and make mistakes. Otherwise we wouldn't be exploring and learning in 'space/time soul suits' on the 'Earth branch of the great Cosmic university'. Except for rare Avatars, Buddhas or Bodhisattvas, all humans are fallible; even Pontiffs and Prelates aren't infallible.

I will hereafter discuss the spiritual importance of nonjudgmental forgiveness of 'sins'.

But first to help you understand, and perhaps appreciate, my perspectives on non-judgmental forgiveness, I will summarize my long history of judging others.

Ron's history of judging others.

After a midlife awakening, I began identifying my particular spiritual evolutionary challenges and opportunities. And gradually I realized that – as a litigation lawyer and long-time ardent social justice advocate – I had long established tendencies of often being outspokenly and acerbically judgmental, and of sometimes being unforgiving and angry about perceived injustices. Also I realized that these habits were not helpful to others or me; that they were impediments to my spiritual evolution, and inconsistent with mystical realizations of Oneness with all Life, beyond our perceived separation from one another.

However, since first identifying these unhelpful habits decades ago, it hasn't been easy to transcend them. Thus, on retiring from legal practice in 1992, by deactivating my law license it was easy for me to stop lawyering. But it was hard to stop gratuitously judging or blaming others – especially if they seemed to act immorally, hypocritically or harmfully.

Only gradually have I discerned significant – but often subtle – distinctions between being unduly judgmental and unforgiving of others, and my life-long ardent and conscientious advocacy for social justice. This often has required difficult discernments and decisions about conscientious truth telling and nonviolently resisting those who unjustly harm others, without vindictively, condemning, blaming and judging them.

The most challenging behaviors for me have been instances of apparently harmful betrayal of public or private trust. Apart from numerous flagrant betrayals of public trust by politicians and corporations which I have resisted, there have been a few unforgettable and psychologically traumatic events which I personally experienced as betrayals, but now see with forgiveness as disguised blessings which furthered my spiritual evolution.

Slowly my pain and suffering from harboring anger or bitterness, has helped awaken me to the futility and harm of blame. I have realized that blame, rancor or vengeance do not change others, and are always incompatible with a loving peaceful mind. But that love and forgiveness, do not preclude – and often require – conscientious advocacy for social justice, and nonviolent resistance to harmfully immoral acts.

As inspiringly demonstrated by Reverend Martin Luther King, Jr., love and forgiveness, are integral to such nonviolent resistance. He explained that:

"At the center of non-violence stands the principle of love." . . . "We must develop and maintain the capacity to forgive. He who is devoid of the power to forgive is devoid of the power to love." . . ."The time is always right to do what is right.". . . "Darkness cannot drive out darkness; only light can do that. Hate cannot drive out hate; only love can do that."


Ultimately I have realized how hating hurts the hater; that all unforgiving behavior is ego trying to preserve its falsely imagined separate identity. Thus, that human unconsciousness and ignorance of our true self-identity is the root cause of all perceived evil, and that any bitterness we harbor against perceived "others" separates us from our divine Oneness with everyone and everything everywhere, and beyond.

As I have slowly understood that human unconsciousness and ignorance of our true identity is the root cause of all perceived evil, I have learned to forgive it, and thereby to live an ever happier life. And thus, I have concluded that our purpose on Earth is not to judge, condemn or criticize apparent evil but to transcend it with LOVE.

Thereby, and only after many years of unsuccessfully addressing my negative judgmental tendencies, I may have now transcended them, by realizing that they arose from ego trying to preserve its falsely imagined separate identity. So I've finally granted my irrevocable general power of attorney to The Lone Arranger to judge all "sinners" – even Donald Trump, for whom I now feel sorry, as countless humans worldwide conscientiously and nonviolently resist his administration's patently insane ecologically suicidal behaviors which threaten to catastrophically destroy all human life on Earth as we have known it.

And while so deferring to the unerring law of cause and effect, with absolute faith in the divine, I have enjoyed unprecedented peace of mind.

Discussion.

We are here to learn and to demonstrate divine LOVE. But if we behave fearfully or selfishly instead of lovingly and compassionately, we inevitably 'miss the divine target mark', and thereby 'sin'. And if we miss our mark and 'sin', we'll probably suffer karmically from the law of causality. So how do we avoid 'sinning' and atone for past 'sins'?

First, we must become aware of how 'sins' happen.

On investigating, we learn that human "sins" and sufferings are karmically inevitable and unavoidable while we unknowingly perceive "through a glass darkly" with conditioned ego-minds. We realize that all our perceptions are illusory projections of past conceptions, which obscure our experience of the timeless NOW. Thus, we learn that our space/time causality reality is like a persistent illusion – a mental mirage; and we discover that
"space and time are not conditions in which we live, [but] modes in which we think.", that "the distinction between past, present, and future is only a stubbornly persistent illusion", and that "our separation of each other is an optical illusion of consciousness." [Albert Einstein]

Such new-found awareness can reveal simple solutions to previously persistent behavioral problems, from levels of consciousness beyond those which unknowingly caused our mistaken 'sins'. For example, the Buddha taught that:
"to understand everything is to forgive everything".

So we may discover that a significant solution to our 'sinning' problems is to forgive NOW (in the precious present), all unknowing mental mistakes made by ourselves and others. That
"to err is human; to forgive, Divine."


Then, with 'amazing grace' we can finally see that our non-judgmental forgiveness of mental mistakes is Divine, since 'sins' of the conditioned ego-mind have arisen from ignorance, not malevolence – from belief, not awareness; from fear, not LOVE.

As a rare exemplar of Divine LOVE, Jesus Christ has inspired millions with his words and deeds of non-judgmental and merciful forgiveness, of even enemies and persecutors, for their spiritually ignorant behaviors. So even while suffering excruciating pain on a crucifixion cross He beseeched:

"Father, forgive them, for they know not what they do."


Yet, without judging ignorant beings but criticizing their disharmonious behaviors, Jesus was a passionate social reformer and redeemer who frequently decried hypocritical conduct and ethics by people who did not 'walk their talk' but practiced the very behaviors they decried – like those whose piety was on their tongue but not in their heart; those who claimed to love God but hated others. [John 4:20; Matthew 15:7-9] And without judging the beings but their behaviors he cast out those changing money and conducting commerce in the sacred temple courtyard, thereby demonstrating that we cannot serve both God and greed. [Matthew 6:24 and 21:12]

Perhaps, from Jesus's supremely divine perspective, 'mortal sin' can be seen (with insight, not eyesight) as ignorantly believing oneself a "mortal", rather than immortal; and, "original sin" can be seen as ego's mistaken belief of itself as separate from ONE Eternal Spirit or Universal Awareness.

During a long lifetime of often morally judging those who betray or hurt others, I finally learned that it is infinitely easier to forgive and atone for, our 'sins', by mindfully recognizing how they egotistically happen, than to exist Christ-like or Buddha-like as divine LOVE. And that on becoming mindfully aware of our unwitting sins we inevitably spur our spiritual evolution process.

Conclusion.

May these teachings on "Forgiveness And Atonement Of "Sins" help all of us to forgive and transcend 'sins' with love. But with quiet minds and open hearts may we continue to non-judgmentally, nonviolently, and conscientiously resist social injustice, while honoring the spiritual essence and universal equality of everyone everywhere.

And may this posting thereby help spur our spiritual evolution process, so that we may all open our hearts to forgive and give up what we mistakenly think we are –
and BE, eternally, what we truly are:

The unseen Source of the world we see – ONE spirit eternally encompassing all life as LOVE!

And so shall it be!

Ron Rattner