"All the world's a stage,
And all the men and women merely players"
~ William Shakespeare [As You Like It 2/7]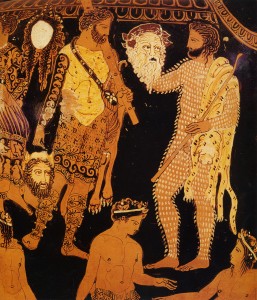 May we bless the whole
as we play our role
in the cosmic theater of life.
Ever a part in it,
never apart from it,
in happiness or strife.
May we grow wise and harmonize,
though chaos seems e'er rife.
'Til we're the Whole- and not the role,
and holiness is Life.
Ron's comments and recitation of Players' Prayer