"Life is a healing/wholing/gnosis/process."
~ Ron Rattner, Sutra Sayings
"Heal systems – not symptoms,
with tonics – not toxics;

with Love and Light –
not stress and fright."
~ Ron Rattner, Sutra Sayings
"Evolution is an endless process –

from nescience, to gnosis, to apotheosis;

From bestial to celestial –

We ever evolve, as our boundaries dissolve."
~ Ron Rattner, Sutra Sayings

Introduction to "Healing is Wholing"

Dear Friends,

The above sutras and following verses describe a universally holistic and evolutionary "healing" process. Also after the verses, is a synchronicity story about the circumstances which motivated their composition.

Please consider and enjoy them!

Ron Rattner

Healing is Wholing

Healing is Wholing.

Healing is revealing,
Not re-covering.

Healing is un-covering;
Healing is dis-covering:

Wholeness,
Holiness,
SELF!


Ron's audio recitation of "Healing is Wholing"




Ron's explanation of "Healing is Wholing"

All humans and other life-forms are deeply inter-connected.

So to heal our planet's pervasive pathologies and disharmonies, our lives and ills must be viewed and addressed holistically and systemically, not just symptomatically. Identifying and treating separate symptoms may afford temporary relief, but it can't cure their causes.

We live in an age of mental malaise – in an extremely fearful, stressful, disharmonious and turbulent, world, with widespread human psychological and physical sicknesses and suffering; a world so insane that we are at (or beyond) the brink of human caused ecological omnicide or nuclear cataclysm. So today's posting is dedicated to helping avert catastrophes by identifying and healing the causes of our pathologies. And a principal cause of our problems is "ego".

"Ego" is our mistaken mental self-identification as mortal entities separate from from each other and Nature, and from Universal Awareness, our Eternal essence and sole spiritual Source.

So to spiritually "heal" many human pathologies, disharmonies and sufferings we must identify, end and wholistically transcend "ego".

Background synchronicity story about "Healing is Wholing"

Today's "Healing is Wholing" writings epigrammatically express my post-awakening perspectives about spiritual healing. They arose from these synchronistic circumstances:

After retirement from all other public pro-bono activities, I continued serving on the Board of New Dimensions Foundation, an independent producer of spiritual radio interviews. And then became friendly with Dr. Anne Wilson-Schaef, a practicing psychotherapist, best selling spiritual author and fellow Board member.

Following years of conventional psychotherapy practice, Dr. Schaef had decided that psychotherapy didn't work. So she originated and began leading worldwide 'workshops' based on 12-step therapy principles which she called "living in process intensives". She described her "living in process" ideas in her controversially popular book: "Beyond Therapy, Beyond Science: A New Model For Healing The Whole Person".

In that book Dr. Schaef described society as addictively and psychologically alienated from the whole universe and its universal spirituality. And she asserted that traditionally dualistic Newtonian sciences and psychotherapies co-dependently enabled an "Addictive Society", just as individual enablers co-dependently fostered addictions (like alcoholism).

So to heal and spiritually transform our alienated societies she proposed going beyond conventional dualistic psychotherapies to a natural evolutionary process of experiential transformation, which she called "living in process".

At Dr. Schaef's request for my comments, I carefully read a pre-publication galley proof of a new edition of her "Beyond Therapy" book. In it I recognized that many of her then controversial conclusions and proposals, were harmonious with my perspectives about conventional versus spiritual psychotherapy. For example Dr. Schaef's proposals were consistent with my view that secular psychology merely attempts to alleviate ego's inevitable mental suffering, whereas spiritual psychotherapy aims at eliminating our psychological imprisonment. (See https://sillysutras.com/spiritual-psychotherapy/)

Dr. Schaef's proposed text often used both concepts of "recovery" (as from addictive habit patterns) as well as "healing" (as in the subtitle "A New Model For Healing The Whole Person"}. Though I understood Dr. Schaef's proposals, I was concerned that other readers might mistakenly conflate the separate "recovering" and "healing" concepts; that "recovering" implied returning from addiction to a prior condition of adjustment to a sick society, whereas "healing" meant being uplifted beyond habitual dependencies to a higher and freer state of being.

So, to tactfully communicate this concern to Dr. Schaef, I 'channeled' and sent her the above verses about the "healing" process as revealing a new state of spiritual wholeness, beyond adjustment to a sick society.

Dedication

These verses and sutras are shared today in remembrance of Dr. Schaef, who passed last year at age 85.

They are dedicated to inspiring our transformational transcendence of ego-mind's evolutionary impediments, and so to hasten our evolution from "nescience, to gnosis, to apotheosis" – our "healing" to "health" and spiritual freedom.

Invocation

As earth life "processors", not patients,

May we:
"Heal systems – not symptoms,
with tonics – not toxics;

with Love and Light –
not stress and fright."

And so may it be!

Ron Rattner


"All the world's a stage,
And all the men and women merely players"
~ William Shakespeare, As You Like It, Act II, Scene VII
May we bless the whole
as we play our role
in the cosmic theater of life.
~ Ron Rattner, Sutra Sayings
"You are awareness, disguised as a person."

~ Eckhart Tolle, Stillness Speaks
"You give but little when you give of your possessions.

It is when you give of yourself that you truly give."

"For in truth it is life that gives unto life –

while you, who deem yourself a giver,
 is but a witness."

~ Kahlil Gibran, The Prophet
"Love is the highest, the grandest, the most inspiring,
the most sublime principle in creation."

~ Paramahansa Yogananda
"Love Is The Law Of Life:

All love is expansion, all selfishness is contraction. 

Love is therefore the only law of life.

He who loves lives, he who is selfish is dying. 

Therefore, love for love's sake,

because it is law of life, just as you breathe to live."

~ Swami Vivekananda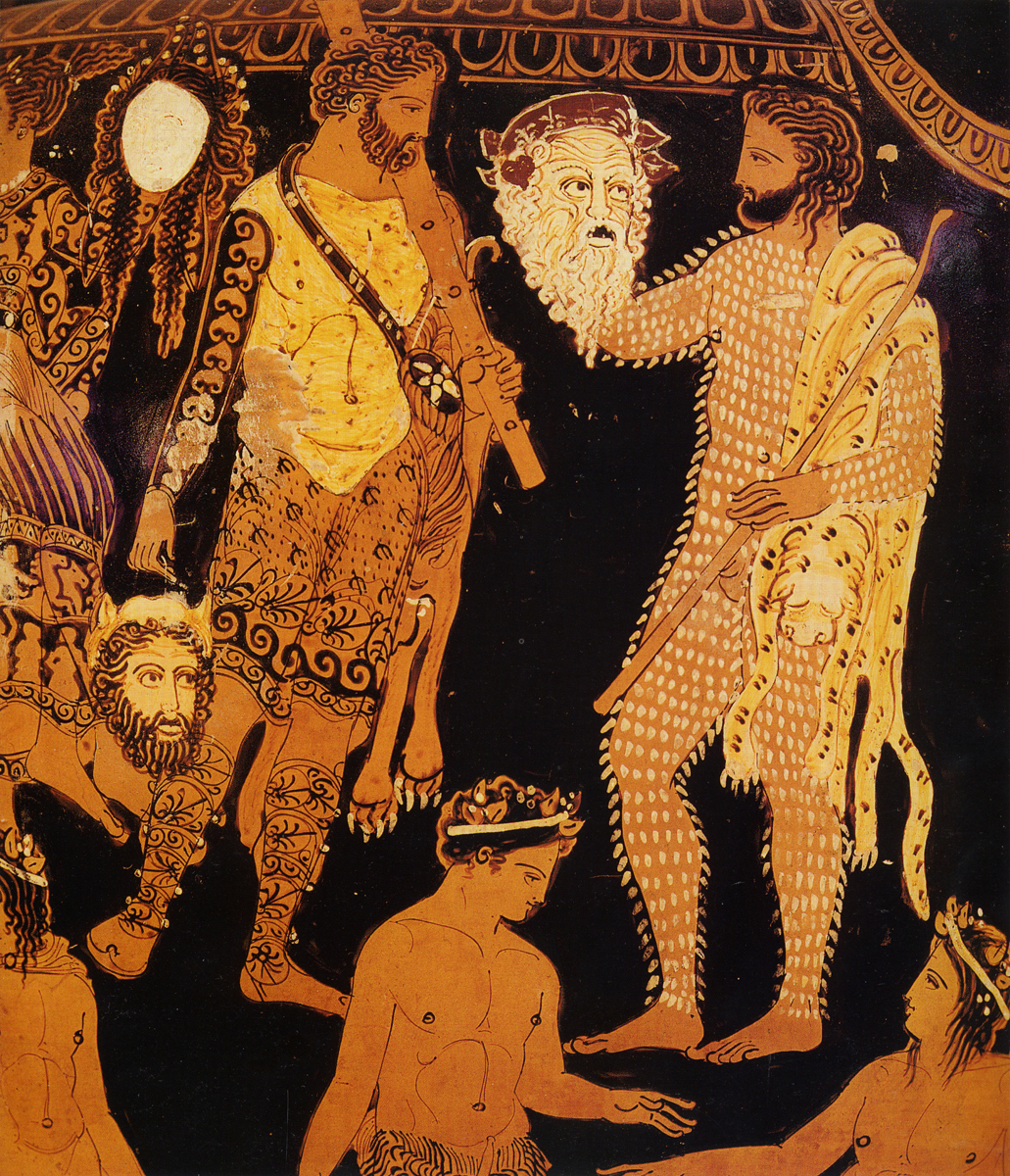 Players' Prayer

May we bless the whole
as we play our role
in the cosmic theater of life.

Ever a part in it,
never apart from it,
in happiness or strife.

May we grow wise
and harmonize,
though chaos seems e'er rife.

'Til we're the Whole –
and not the role,
and Holiness is Life.


Ron's recitation of "Players' Prayer"
Ron's explanation and dedication of "Players' Prayer"
Dear Friends,
The foregoing "Player's Prayer" poem, composed years ago, was inspired by William Shakespeare's mystical insight that all world's a stage on which we each play different roles. (As You Like It, Act II, Scene VII).
It was intended to remind us to help us bless the world every day, not just on days deemed 'special' for expressing love, kindness and affection – like Valentine's Day, birthdays, or anniversaries; but to always
"bless the Whole, as we play our role in the cosmic theater of life".
We are all spiritually connected, and everything we think do or say changes this world in some way.  So we need not be avowed spiritual seekers or practitioners to spiritually bless this beautiful world. Whatever may be our role as 'players' in an ever changing cosmic drama, we bless the world by lovingly accepting and treating others – not just those deemed near and dear to us by affinity or consanguinity.
Most ordinary people with different life roles, are instinctively motivated to be tolerant and helpful in their relationships with others, even though they may live in societies corrupted by greed and injustice.  They just want to live and let live in peace.  So we gradually and instinctively can learn to accept others as divine sisters and brothers, as we lose illusory ego-mind inhibitions and apprehensions, and realize our deep spiritual Oneness with them, and with Nature and all its lifeforms.
Moreover, we can learn from history's greatest exemplars of Divine LOVE to not mentally judge others, but to accept and forgive everyone, even supposed adversaries or betrayers (like Judas Iscariot). That is why Jesus (as an incarnate avatar of LOVE) taught by example to love even our enemies, not just our neighbors, and why he prayerfully beseeched Divine forgiveness for his murderers while suffering an excruciatingly painful death by crucifixion:
"Father, forgive them  they know not what they do."
(Luke-23:34).
We ignorantly hurt ourselves by hurting or hating others, until we learn the divine Truth that we and others are ONE.  Whereupon we realize that unconditional forgiveness and acceptance of others is true LOVE, which eternally blesses all creation. 

Conclusion and Invocation.

Whatever our role in each ephemeral human lifetime, may our instinctive tolerance and generosity help awaken us to our true common Self-identity;
to Realization that we all are Universal Awareness, disguised as persons on the 'world's stage', in a Divine play of Cosmic Consciousness.

Thereby may we live ever more fulfilling lives, as we realize that 
"Love is the highest, 
the grandest, 
the most inspiring,
the most sublime 
principle in creation."

And thus shall we
"Bless the Whole,
as we play our role
in the cosmic theater of life".
And so shall it be!

Ron Rattner