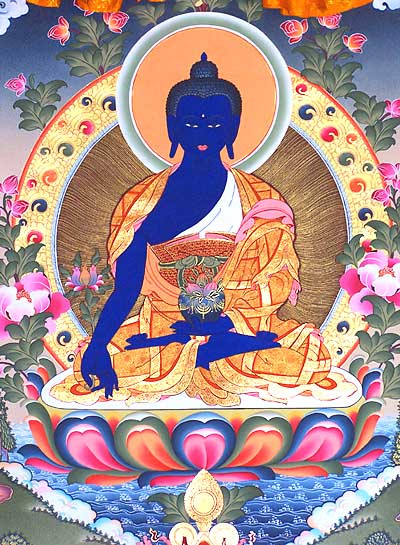 "Life is a healing/wholing/gnosis/process."
~ Ron Rattner, Sutra Sayings
"Happiness heals."
~ Ron Rattner, Sutra Sayings
"Feeling hastens healing."
~ Ron Rattner, Sutra Sayings

Healing is Wholing

Healing is Wholing.

Healing is revealing,
Not re-covering.

Healing is un-covering;
Healing is dis-covering:

Wholeness,
Holiness,
SELF!


Ron's audio recitation of HEALING




Ron's explanation and dedication of "Healing is Wholing"

Dear Friends,

We live in an age of mental malaise – in an extremely stressful, disharmonious and crazy world, with widespread psychological and physical sickness and suffering; a world so crazy that we are on (or beyond) the brink of human caused ecological or nuclear cataclysm.

So how can we "heal" this crazy world to avert human caused catastrophe?

The foregoing verses and sutras describe "healing" as a universally holistic process. All humans and other earth-world life-forms are deeply connected. So to heal our planet's pervasive pathologies and disharmonies, our ills must be viewed and addressed holistically and systemically, not separately or symptomatically. Identifying and treating separate symptoms may afford temporary relief, but it cannot cure their systemic causes.

To permanently cure our disharmonies and sufferings, individuals and societies must be healed holistically.

Cosmically all human insanities, disharmonies and worldly sufferings originate from conditioned "ego-minds". They can only be "healed" mentally by ending ego-minds. "Ego" is our mistaken mental self identification as perceived physical entities separate from Nature, and from eternally Infinite Awareness, our sole spiritual essence.

Healing as revealing spiritual wholeness

During a ten year post-retirement reclusive period, I often reflected about healing this crazy world transcendentally by evolving from illusory "ego" separation and suffering to joyous Self realization as Infinite Awareness.

Today's "Healing is Wholing" posting. which was composed during that reclusive period, epigrammatically expresses the essence of my ideas about spiritual healing through evolutionary realization of SELF. The poem was inspired by the following synchronistic circumstances:

After I retired from all other professional and pro-bono legal activities, I continued serving on the Board of Directors of New Dimensions Foundation, an independent producer of spiritual radio interviews. While we were both serving on the New Dimensions Board, I became friendly with Dr. Anne Wilson-Schaef, a renowned best selling spiritual author, and well known PhD psychologist, whose books are described at http://livinginprocess.com/books/.

After many years as a practicing psychotherapist, Dr. Schaef decided that conventional psychotherapy didn't work. So she originated and began leading worldwide 'workshops' based on 12 step therapy principles which she called "living in process intensives". She described her "living in process" ideas in her controversially popular book: "Beyond Therapy, Beyond Science: A New Model For Healing The Whole Person".

In this book Dr. Schaef described society as addictively and psychologically alienated from the whole universe and its spirituality. And she asserted that traditionally dualistic Newtonian sciences and psychotherapies co-dependently enabled an "Addictive Society", just as individual enablers co-dependently fostered addictions (like alcoholism). So to heal and spiritually transform our alienated society she proposed going beyond conventional dualistic psychotherapies to a natural evolutionary process of experiential transformation, which she called "living in process".

At Dr. Schaef's request for comments, I carefully read a galley proof of her "Beyond Therapy" book before its publication in a new edition. In reading that text I recognized that many of her then controversial conclusions and proposals, were completely consistent with my views about materialistic science and secular psychology as impeding our experiential earth-life evolution. For example, Dr. Schaef's proposals were harmonious with my view that secular psychology merely attempts to alleviate ego's inevitable mental suffering, whereas spiritual psychotherapy aims at ending our psychological imprisonment. (See https://sillysutras.com/spiritual-psychotherapy/)

Dr. Schaef's text often used both the concepts of "recovery" (as from addictive habit patterns) as well as "healing" ( as in the subtitle "A New Model For Healing The Whole Person"}. Though I understood Dr. Schaef's proposals, I became concerned that other readers might mistakenly conflate the "recovering" and "healing" concepts; that "recovering" implied returning from addiction to a prior condition of adjustment to a sick society, whereas "healing" meant being uplifted beyond habitual dependencies to a higher and freer state of being.

So, to tactfully communicate this concern to Dr. Schaef, I 'channeled' and sent her the above verses about about life as an evolutionary process revealing a new state of spiritual wholeness, beyond recovering a prior adjustment to a sick society.

Conclusion

May today's verses and sutras help inspire our transformational transcendence of ego-mind's evolutionary impediments, and so hasten our human "healing" process to psychological health and freedom – our universal evolution from "nescience, to gnosis, to apotheosis". 
May we thus, while "living in process":
"Heal systems – not symptoms,
with tonics – not toxics;

with Love and Light –
not stress and fright."


And so may it be!

Ron Rattner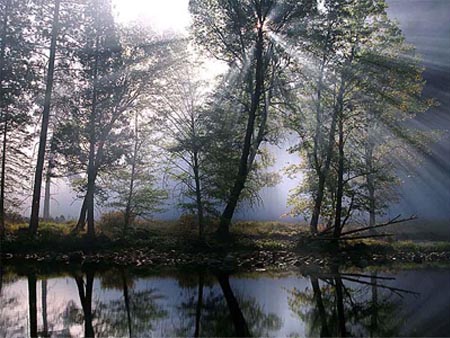 "There comes a holy and transparent time

when every touch of beauty 
opens the heart to tears.

This is the time the Beloved of heaven 
is brought tenderly on earth.

This is the time of the opening of the Rose."

~ Rumi
"If you put your soul against this oar with me,

the power that made the universe will enter your sinew

from a source not outside your limbs, but from a holy realm
t
hat lives in us.

~ Rumi – "That Lives in Us"
"There are only two ways to live your life.
One is as though nothing is a miracle.
The other is as though everything is a miracle."
~ Albert Einstein
"And as to me, I know nothing else but miracles."
~ Walt Whitman
"Mind and Manifestation are One"
~ Mary Saint-Marie
Everything's a miracle:

E=mc2 – all manifestation is miraculous.

Everything's Whole:

Mind and manifestation are ONE!

Everything's Holy:

All matter manifests from Mystery,
and melts to merge with Mystery –

The mystery of Divinity.

So essence of everything is Divine Mystery, and

Everything's Holy.


Ron's audio recitation of "Everything's Holy"




Ron's Reflections on "Everything's Holy"

Dear Friends,

The foregoing "Everything's Holy" poem was composed many years ago after I was emotionally moved by an inspiring song, written and beautifully sung by Peter Mayer, called "Holy Now". [See video, with captioned lyrics, embedded below.]

In his lyrics Mayer describes his transformation from an awestruck child hearing in church about wondrous biblical "miracles", to a spiritual life stage wherein Mayer came to see everything as a divine "miracle" – that everything is "Holy Now".

Since writing "Everything's Holy" I have gradually evolved to a state of being with virtually constant gratitude and awareness that all Life is miraculous and holy.

So I've learned that we can evolve, from just hearing about rare "miracles", or observing a few "holy days" or 'holy seasons', or visiting rare 'holy places', people, or artifacts, to perpetually experiencing the miraculous holiness of everyone/everything/everywhere.

The video below and the foregoing 'Holiness' quotations and poem are shared with the heartfelt aspiration that they may further our inner evolution from seeing everything everywhere as separate and impermanent manifestations of mortal matter, to realization that all phenomena are reflections of Eternal Holy Spirit – that all Life is an endless gift of God's Grace and LOVE.

And that – with opened Hearts in "a holy and transparent time" – we may realize all space/time phenomena as appearances of
Divine Holiness;
Wholeness;
Godliness;
Grace;
Blessedness;
Life, Light,
LOVE.

And so may it be!

Ron Rattner


Peter Mayer singing "Holy Now" (with lyrics in captions)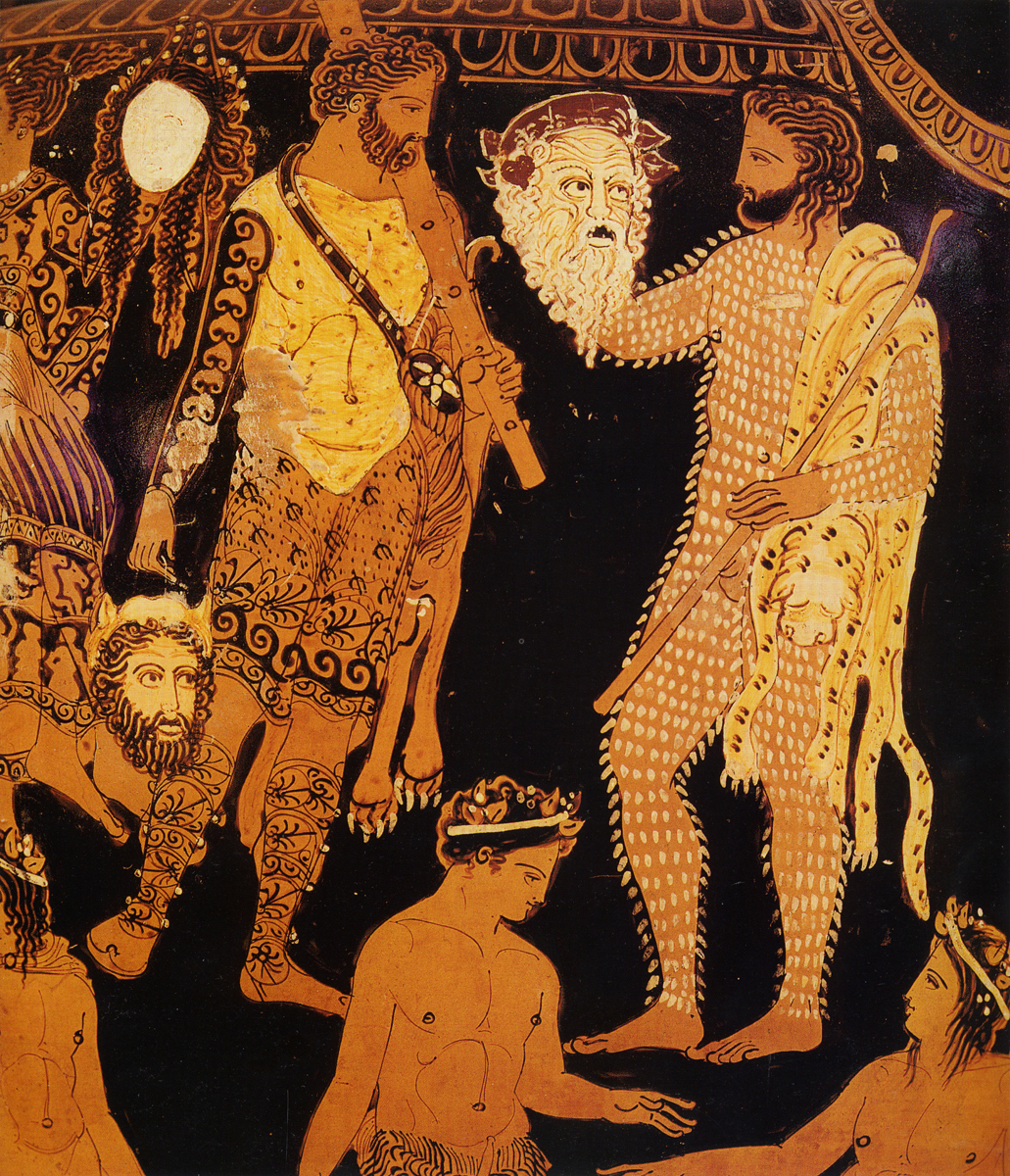 "All the world's a stage,
And all the men and women merely players"
~ William Shakespeare, As You Like It, Act II, Scene VII
"You give but little when you give of your possessions.

It is when you give of yourself that you truly give."

"For in truth it is life that gives unto life –

while you, who deem yourself a giver,
 is but a witness."

~ Kahlil Gibran, The Prophet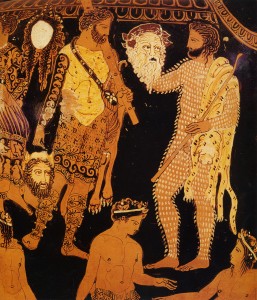 Players' Prayer

May we bless the whole
as we play our role
in the cosmic theater of life.

Ever a part in it,
never apart from it,
in happiness or strife.

May we grow wise and harmonize,
though chaos seems e'er rife.

'Til we're the Whole –
and not the role,
and Holiness is Life.
Ron's comments and recitation of "Players' Prayer"
Ron's explanation and dedication of "Players' Prayer"
Dear Friends,
In many societies this is Valentine's Day – a special day for expressing love, kindness and affection. But, wherever or whoever we may be, every day is a good day for us to bless the world by letting Life live us as Love; and by lovingly accepting and treating others – not just those who are near and dear to us.
Soon after I met my Guruji, Shri Dhyanyogi Madhusudandas, I attended a group meditation program wherein Guruji entertained and answered audience questions. His response to one of those questions became a lasting lesson for me.
A skeptical newcomer asked Guruji:
"What are you getting from what you are doing?"
Guruji responded succinctly and inspirationally:
"Gurus are givers, not getters."
After gratefully recognizing Guruji's saintly motives, I realized that we don't have to be gurus to be givers; that we can all become givers, not getters, by lovingly accepting and treating others; that the more we lose illusory ego inhibitions and apprehensions, the more we naturally and instinctively help others – each in our own unique way from our own unique perspective.
Most people I meet are ordinary people in many different life roles, who are naturally generous, kind and compassionate, and who are instinctively motivated to be helpful in their relationships with others, even though they live in a US society which has become corrupted by greed and injustice.
We are all connected and everything we think do or say changes this world in some way. So we don't have to be avowed spiritual seekers or practitioners to spiritually bless this crazy world. Whatever may be our role as 'players' in the cosmic drama, we can bless the world by lovingly giving and forgiving, and instinctively letting Life live us as Love.
For many years I have been reciting (and sometimes writing) prayers to help bless the world. Today I have posted a "Players' Prayer", as a poetic reminder for all of us – each in our own unique way – to help bless the Whole as we play our role in the cosmic theater of life. (This brief prayer-poem was inspired by William Shakespeare's metaphoric mystical insight that all world's a stage on which we each play different roles.)
Whatever our role in this ephemeral human lifetime, may we bless all Life as Love – as givers, not getters. And may our instinctive generosity help awaken us to our true common identity; that we all are Universal Awareness, disguised as persons on the 'world's stage'.
Thereby may we live ever happier lives, realizing – like Kahlil Gibran – "it is life that gives unto life", not "I" or "me" giving to "others".
 
And so may it be!
Ron Rattner