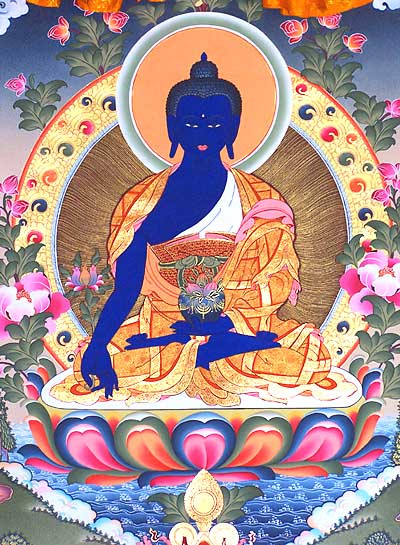 "Life is a healing/wholing/gnosis/process."
~ Ron Rattner, Sutra Sayings
"Happiness heals."
~ Ron Rattner, Sutra Sayings
"Feeling hastens healing."
~ Ron Rattner, Sutra Sayings

Healing is Wholing

Healing is Wholing.

Healing is revealing,
Not re-covering.

Healing is un-covering;
Healing is dis-covering:

Wholeness,
Holiness,
SELF!


Ron's audio recitation of HEALING




Ron's explanation and dedication of "Healing is Wholing"

Dear Friends,

We live in an age of mental malaise – in an extremely stressful, disharmonious and crazy world, with widespread psychological and physical sickness and suffering; a world so crazy that we are on (or beyond) the brink of human caused ecological or nuclear cataclysm.

So how can we "heal" this crazy world to avert human caused catastrophe?

The foregoing verses and sutras describe "healing" as a universally holistic process. All humans and other earth-world life-forms are deeply connected. So to heal our planet's pervasive pathologies and disharmonies, our ills must be viewed and addressed holistically and systemically, not separately or symptomatically. Identifying and treating separate symptoms may afford temporary relief, but it cannot cure their systemic causes.

To permanently cure our disharmonies and sufferings, individuals and societies must be healed holistically.

Cosmically all human insanities, disharmonies and worldly sufferings originate from conditioned "ego-minds". They can only be "healed" mentally by ending ego-minds. "Ego" is our mistaken mental self identification as perceived physical entities separate from Nature, and from eternally Infinite Awareness, our sole spiritual essence.

Healing as revealing spiritual wholeness

During a ten year post-retirement reclusive period, I often reflected about healing this crazy world transcendentally by evolving from illusory "ego" separation and suffering to joyous Self realization as Infinite Awareness.

Today's "Healing is Wholing" posting. which was composed during that reclusive period, epigrammatically expresses the essence of my ideas about spiritual healing through evolutionary realization of SELF. The poem was inspired by the following synchronistic circumstances:

After I retired from all other professional and pro-bono legal activities, I continued serving on the Board of Directors of New Dimensions Foundation, an independent producer of spiritual radio interviews. While we were both serving on the New Dimensions Board, I became friendly with Dr. Anne Wilson-Schaef, a renowned best selling spiritual author, and well known PhD psychologist, whose books are described at http://livinginprocess.com/books/.

After many years as a practicing psychotherapist, Dr. Schaef decided that conventional psychotherapy didn't work. So she originated and began leading worldwide 'workshops' based on 12 step therapy principles which she called "living in process intensives". She described her "living in process" ideas in her controversially popular book: "Beyond Therapy, Beyond Science: A New Model For Healing The Whole Person".

In this book Dr. Schaef described society as addictively and psychologically alienated from the whole universe and its spirituality. And she asserted that traditionally dualistic Newtonian sciences and psychotherapies co-dependently enabled an "Addictive Society", just as individual enablers co-dependently fostered addictions (like alcoholism). So to heal and spiritually transform our alienated society she proposed going beyond conventional dualistic psychotherapies to a natural evolutionary process of experiential transformation, which she called "living in process".

At Dr. Schaef's request for comments, I carefully read a galley proof of her "Beyond Therapy" book before its publication in a new edition. In reading that text I recognized that many of her then controversial conclusions and proposals, were completely consistent with my views about materialistic science and secular psychology as impeding our experiential earth-life evolution. For example, Dr. Schaef's proposals were harmonious with my view that secular psychology merely attempts to alleviate ego's inevitable mental suffering, whereas spiritual psychotherapy aims at ending our psychological imprisonment. (See https://sillysutras.com/spiritual-psychotherapy/)

Dr. Schaef's text often used both the concepts of "recovery" (as from addictive habit patterns) as well as "healing" ( as in the subtitle "A New Model For Healing The Whole Person"}. Though I understood Dr. Schaef's proposals, I became concerned that other readers might mistakenly conflate the "recovering" and "healing" concepts; that "recovering" implied returning from addiction to a prior condition of adjustment to a sick society, whereas "healing" meant being uplifted beyond habitual dependencies to a higher and freer state of being.

So, to tactfully communicate this concern to Dr. Schaef, I 'channeled' and sent her the above verses about about life as an evolutionary process revealing a new state of spiritual wholeness, beyond recovering a prior adjustment to a sick society.

Conclusion

May today's verses and sutras help inspire our transformational transcendence of ego-mind's evolutionary impediments, and so hasten our human "healing" process to psychological health and freedom – our universal evolution from "nescience, to gnosis, to apotheosis". 
May we thus, while "living in process":
"Heal systems – not symptoms,
with tonics – not toxics;

with Love and Light –
not stress and fright."


And so may it be!

Ron Rattner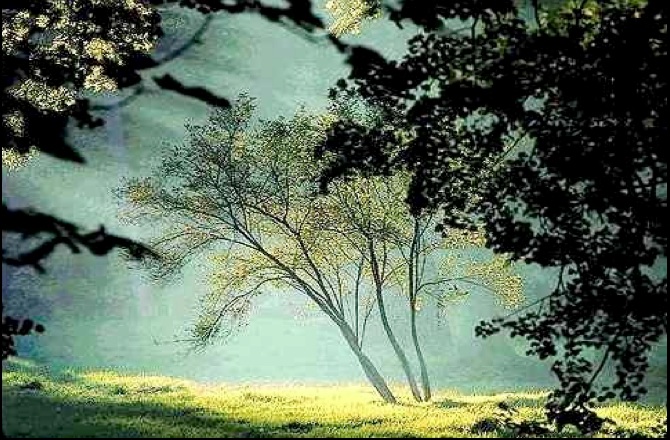 "The way is not in the sky.
The way is in the heart."
~ Buddha
"There is a light that shines beyond all things on Earth, …
beyond the highest, the very highest heavens.
This is the light that shines in your Heart."
~Chandogya Upanishad 3.13.7
"As far, verily, as this world-space extends,
so far extends the space within the heart…"
~ Chandogya Upanishad 8.1.3
"If there is love in your heart,
you don't have to worry about rules."
~ Sri Dhyanyogi Madhusudandas
"As a man thinketh in his heart, so is he."

~ King Solomon – Proverbs 23:7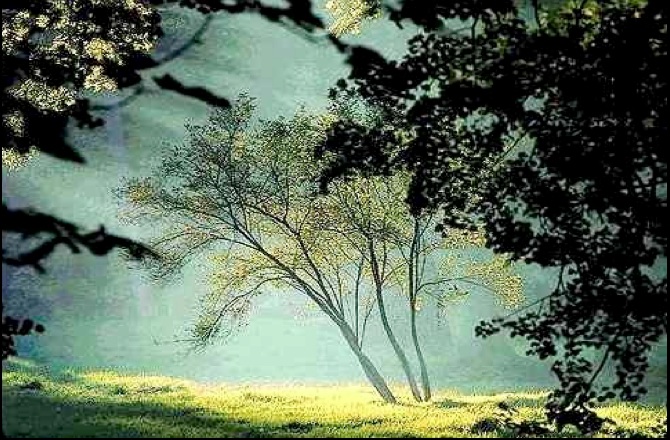 Open Heart Therapy
We must feel our heart
to heal our heart.
Feeling hastens healing.

A closed heart is a cold heart.
An open heart is a warm heart –
a compassionate heart.

As our heart ever opens,
its capacity for compassion ever grows.

As its boundaries expand,
so do its possibilities ever expand.

An opened heart
is an illumined heart;
a limitless, boundless heart;
a loving heart.


Ron's audio recitation of Open Heart Therapy




Ron's Reflections on Opening Our Hearts for Awakening to a Golden Age.
Dear Friends,
We live in an age of mental malaise. Delusional human behaviors are threatening all Earth life as we have known it. For our peaceful survival, we must transcend these insane behaviors and resolve the problems they have caused.
As Albert Einstein aptly observed: 
"No problem can be solved from the same level of consciousness that created it." …

"The release of atom power ..changed everything except our way of thinking …
the solution to this problem lies in the heart of mankind."

Thus for our peaceful survival on planet Earth, the critical problems now confronting humanity must be transcended – societally and individually – through spiritually elevated heartfelt awareness.
According to His Holiness the Dalai Lama,
"Ultimately, the decision to save the environment must come from the human heart. [From] a genuine sense of universal responsibility that is based on love, compassion and clear awareness."

And that for such a heart level of universal planetary responsibility we need ethics based on spirituality "beyond religion" – because religion alone "is no longer adequate".

How can this happen?
With ever expanding empathy for all life everywhere we must follow 'the Golden Rule'. For millennia wisdom teachers from virtually all enduring ethical, religious, and spiritual traditions have proposed a simple ethical rule which if consciously and conscientiously followed can change the world.
Its essence is that we do no harm; that we treat all sentient beings with the same dignity that we wish for ourselves and that they wish for themselves.
Though easy to understand, this Golden Rule of reciprocal empathy can not easily be followed until we awaken within – beyond our "optical delusion" of separateness – to our collective spiritual connection with all beings and all life everywhere.
Then as Einstein suggests we can gradually
"widen our circle of compassion to embrace all living creatures and the whole of nature in its beauty." 

Eventually, we won't even need the Golden rule. As my beloved Guruji Shri Dhyanyogi revealed:
"If there is love in your heart, you don't have to worry about rules." 

Ultimately, by following our sacred heart we will be in harmony with all life everywhere.
So with opened and awakened hearts let us envision and actualize a Golden Age wherein everyone everywhere treats all beings and all life with the same dignity that they wish for themselves – with an empathetic "genuine sense of universal responsibility that is based on love, compassion and clear awareness."
And so may it be!
Ron Rattner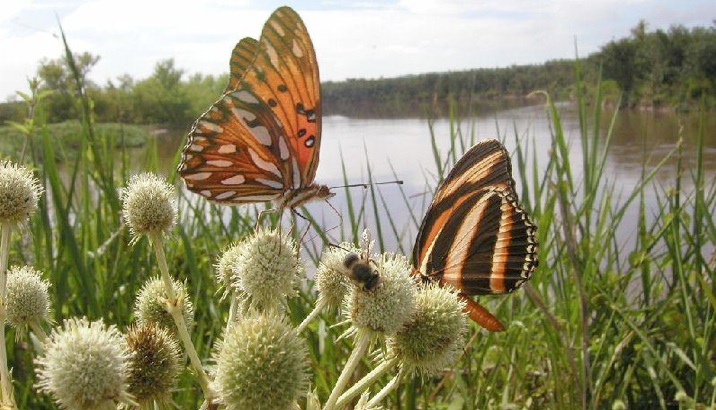 "Your pain is the medicine by which the
physician within heals thyself."
~ Kahlil Gibran
"Your pain is the breaking of the shell that encloses your understanding.

Even as the stone of the fruit must break, that its heart may stand in the sun, so must you know pain.

And could you keep your heart in wonder at the daily miracles of your life, your pain would not seem less wondrous than your joy;

And you would accept the seasons of your heart, even as you have always accepted the seasons that pass over your fields.

And you would watch with serenity through the winters of your grief.

Much of your pain is self-chosen.

It is the bitter potion by which the physician within you heals your sick self.

Therefore trust the physician, and drink his remedy in silence and tranquillity: For his hand, though heavy and hard, is guided by the tender hand of the Unseen,

And the cup he brings, though it burn your lips, has been fashioned of the clay which the Potter has moistened with His own sacred tears."

~ Kahlil Gibran, The Prophet, Chapter 16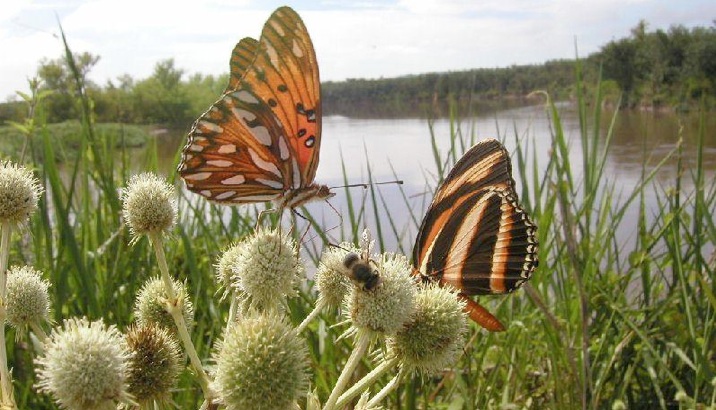 Sometimes It Hurts To Heal

Life is a healing/wholing/gnosis/process.

Sometimes we hurt as we heal;
But our healing pains are growing pains.

And as we are healing,
Life is revealing

Ever vaster vistas

Of  inner light,
Love and Peace.


Ron's Commentary on "Sometimes It Hurts To Heal":

This poem was inspired by Kahlil Gibran's masterpiece, The Prophet, quoted above in eloquent passages about pain which are consistent with my long life's experience, especially Gibran's insight that:

"Your pain is the breaking of the shell that encloses your understanding."

Thus, my greatest psychological trauma – a painful 1976 divorce – triggered a mid-life spiritual awakening revealing previously unimagined new insights about self-identity and "reality", and led to meeting my Guruji on the luckiest day of my life.

Similarly, my period of greatest physical trauma which began in 2014 when I was suddenly run down and critically injured by a taxicab, has opened me to unspeakably expanded faith in Divine providence – faith that everything happens for the best – and to an elevated 'attitude of gratitude', with every day a bonus, every breath a blessing.

Thus, from experience, I have written:

Life is revealing

Ever vaster vistas

Of  inner light,

Love and Peace.

And so may it be for everyone, everywhere!


Ron's audio recitation of "Sometimes It Hurts To Heal"