Posts Tagged 'breakdown-breakthrough'
"The way is not in the sky.
The way is in the heart."
~ Buddha
"You have to keep breaking your heart until it opens."
~ Rumi
"There is a light that shines beyond all things on Earth, …
beyond the highest, the very highest heavens.
This is the light that shines in your Heart."
~Chandogya Upanishad 3.13.7
"As far, verily, as this world-space extends,
so far extends the space within the heart…"
~ Chandogya Upanishad 8.1.3
"If there is love in your heart,
you don't have to worry about rules."
~ Sri Dhyanyogi Madhusudandas
"As a man thinketh in his heart, so is he."

~ King Solomon – Proverbs 23:7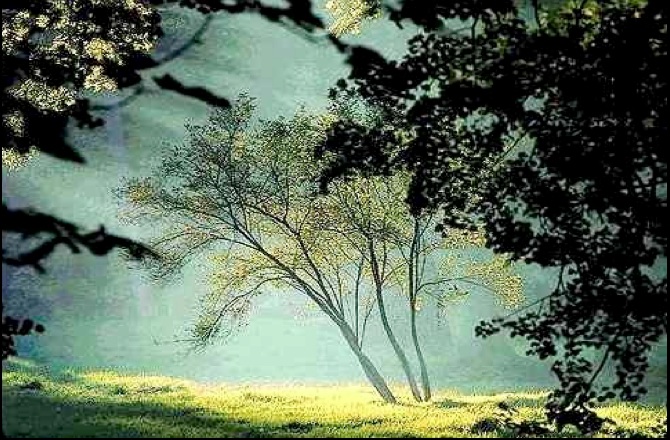 Introduction to Open Heart Therapy

Dear Friends,

The following poem was inspired by my post-spiritual awakening realization that it was only a broken heart (from a very painful divorce), that had opened my spiritual heart to previously repressed and inexperienced deep devotional feelings and frequent tears; that a broken heart had triggered an evolutionary healing: a ''breakdown-breakthrough" from decades of repressive ego-mind delusions.

With comments and quotes after the poem, I suggest that opening our spiritual hearts can enable us to envision and actualize an Aquarian Golden Age transcending current worldwide insanity which threatens all life on our precious planet.

And so may it be!

Ron Rattner

Open Heart Therapy

We must feel our heart
to heal our heart.
Feeling hastens healing.

A closed heart is a cold heart.
An open heart is a warm heart –
a compassionate heart.

As our heart ever opens,
its capacity for compassion ever grows.

As its boundaries expand,
so do its possibilities ever expand.

An opened heart
is an illumined heart;
a limitless, boundless heart;
a loving heart.


Ron's audio recitation of Open Heart Therapy




Ron's Reflections on Open Heart Therapy for Awakening to an Aquarian Golden Age.
Dear Friends,
We live in an age of mental malaise. Delusional human behaviors are threatening all Earth life as we have known it. For our peaceful survival, we must transcend these insane behaviors and resolve the problems they have caused.
As Albert Einstein aptly observed: 
"No problem can be solved from the same level of consciousness that created it." …

"The release of atom power ..changed everything except our way of thinking …
the solution to this problem lies in the heart of mankind."

Thus for our peaceful survival on planet Earth, the critical problems now confronting humanity must be transcended – societally and individually – through spiritually elevated heartfelt awareness.
According to His Holiness the Dalai Lama,
"Ultimately, the decision to save the environment must come from the human heart. [From] a genuine sense of universal responsibility that is based on love, compassion and clear awareness."

And that for such a heart level of universal planetary responsibility we need ethics based on spirituality "beyond religion" – because religion alone "is no longer adequate".

How can this happen?
With ever expanding empathy for all life everywhere we must follow 'the Golden Rule'. For millennia wisdom teachers from virtually all enduring ethical, religious, and spiritual traditions have proposed a simple ethical rule which if consciously and conscientiously followed can change the world.
Its essence is that we do no harm; that we treat all sentient beings with the same dignity that we wish for ourselves and that they wish for themselves.
Though easy to understand, this Golden Rule of reciprocal empathy can not easily be followed until we awaken within – beyond our "optical delusion" of separateness – to our collective spiritual connection with all beings and all life everywhere.
Then as Einstein suggests we can gradually
"widen our circle of compassion to embrace all living creatures and the whole of nature in its beauty." 

Eventually, we won't even need the Golden rule. As my beloved Guruji Shri Dhyanyogi revealed:
"If there is love in your heart, you don't have to worry about rules." 

Ultimately, by following our sacred heart we will be in harmony with all life everywhere.
Invocation
So with opened and awakened hearts let us envision and actualize an Aquarian Golden Age wherein everyone everywhere treats all beings and all life with the same dignity that they wish for themselves – with an empathetic "genuine sense of universal responsibility that is based on love, compassion and clear awareness."
And so shall it be!
Ron Rattner