Posts Tagged 'Sociopaths'
"We here highly resolve that these dead shall not have died in vain –
that this nation, under God, shall have a new birth of freedom –
and that government of the people, by the people, for the people, shall not perish from the earth."

~ Abraham Lincoln – Gettysburg, Pennsylvania, November 19, 1863
"With malice toward none, with charity for all,
with firmness in the right as God gives us to see the right,
let us strive on to finish the work we are in, to bind up the nation's wounds, to care for him who shall have borne the battle and for his widow and his orphan, to do all which may achieve and cherish a just and lasting peace among ourselves and with all nations."
~ Abraham Lincoln – Second Inaugural Address, March 4, 1865
"I am a firm believer in the people.
If given the truth, they can be depended upon to meet any national crisis.
The great point is to bring them the real facts."

~ Abraham Lincoln
Dear Friends,
Today is Abraham Lincoln's birthday, which is commemorated annually as the U.S. "Presidents' Day" national holiday (together with President George Washington's birthday).
Lincoln was President during the American Civil War, in which over 600,000 non-native Americans died; more than during all its other wars, from the Revolution through Vietnam.
Thereafter, in Lincoln's famous address dedicating a Gettysburg national cemetery, he eloquently invoked divine providence, and called for a national rebirth of equal rights, liberty and representative government, proclaiming:
"We here highly resolve that these dead shall not have died in vain – that this nation, under God, shall have a new birth of freedom – and that government of the people, by the people, for the people, shall not perish from the earth."

~ Abraham Lincoln – Gettysburg, Pennsylvania, November 19, 1863
Representative government and empire cannot coexist.
Contrary to Lincoln's aspiration and dedication, the USA has become a colossal and hegemonic world empire perpetually involved in wars, either directly or vicariously, in ways Lincoln probably could have never imagined.
It is possible that the US has killed more than 20 million people in 37 "victim nations" just since World War II, including millions of non-combatant civilian women and children.
Moreover, the American government is not a republic or democracy.
Lincoln's egalitarian ideal of a US government "of the people, by the people, for the people" was insidiously co-opted by sociopathic bankers and billionaires, who have stealthily instigated a 'top-down' empire of, by and for transnational corporations and obscenely wealthy multinational plutocrats, constituting a mere tiny fraction of 1% of Humankind.
Even ex-president Jimmy Carter has publicly recognized that the US is no longer a democracy.
(See https://www.huffingtonpost.com/eric-zuesse/jimmy-carter-is-correct-t_b_7922788.html
https://theintercept.com/2015/07/30/jimmy-carter-u-s-oligarchy-unlimited-political-bribery/
https://www.commondreams.org/news/2017/09/13/jimmy-carter-speaks-out-against-us-oligarchy-and-trumps-diplomatic-failures)
Furthermore, in recent years there has been much American civil and political discord, concurrent with unprecedented worldwide turmoil, social unrest and adversity.
Countless people are displaying angry, divisive and violent emotions, and/or experiencing serious deprivations or repressions of human rights and necessities, with regressions of social progress. Moreover, many justifiably fear nuclear, climate, or biological catastrophe ending life on Earth as we've known it.
Thus, while some Americans may celebrate their past presidents during the forthcoming Presidents' Day holiday weekend, others will be deeply concerned about current edicts, dangers, deprivations, and disappearance of purported American democracy.
Whether or not we are citizens of the American empire, whatever may be our political, cultural, generational, or geographical perspectives, we all share overriding common needs and aspirations which are critically threatened by imminently disastrous world crises involving U.S. policies. So it is appropriate for us all to seriously reflect on Presidents' Day about the current state of our precious planet.
Evolutionary opportunity.
These are obviously critical times of immense worldwide jeopardy and suffering. But they can also afford us extraordinary evolutionary opportunities for conscientiously promoting world peace and justice, and for equitably redistributing limited planetary resources which are now greedily and unsustainably monopolized, hidden or hoarded by a few obscenely rich billionaires. And thereby we have opportunities for rededicating Humanity to the sanctity of all life on Earth.
As His Holiness the 14th Dalai Lama has observed:
"It is under the greatest adversity that there exists the greatest potential for doing good, both for oneself and others."
Thus, it is appropriate for us to collectively consider how we can do most good for ourselves and others.
And how our precious planet's societies, institutions and enterprises can be guided for common good by humble, harmonious, and compassionate people or their elected representatives, rather than unsustainably dominated top-down by and for obscenely greedy and malignantly exploitive billionaire bankers, sociopaths, technocrats or plutocrats.
Honoring Lincoln's aspirations.
By recognizing these immense evolutionary opportunities, let us join together to honor and further Lincoln's eloquently articulated timeless aspirations that we:
"achieve and cherish a just and lasting peace among ourselves and with all nations" .. "with malice toward none, [and] with charity for all", through "government of the people, by the people, for the people."
Invocation.
May we thereby honor the sanctity of universal peace and justice,
for the welfare of the World and all life thereon.
And may we codependently and cooperatively coexist, peacefully, harmoniously and happily, with each other and with all other life on our precious planet, until ultimately we shall realize our common Self-identity –
As the Eternal light of timeless LOVE.
And so shall it be!
Ron Rattner


"Look how the caravan of civilization
has been ambushed.
Fools are everywhere in charge.
Do not practice solitude like Jesus.
Be in the assembly, and take charge of it."
~ Rumi
"Our society is run by insane people for insane objectives.
I think we're being run by maniacs for maniacal ends
and I think I'm liable to be put away as insane for expressing that.
That's what's insane about it."
~ John Lennon 6/6/68
"Ultimately, the decision to save the environment must come from the human heart. The key point is a call for a genuine sense of universal responsibility that is based on love, compassion and clear awareness."

~ Dalai Lama (From "Humanity and Ecology")
"There is only one perpetrator of evil on the planet: human unconsciousness. That realization is true forgiveness. With forgiveness, your victim identity dissolves, and your true power emerges – the power of Presence. Instead of blaming the darkness, you bring in the light."

~ Eckhart Tolle, A New Earth
"And Jesus said, 'Father, forgive them, for they know not what they do.'"
~ Luke 23: 34
"Ignorance is the root of all evil."
~ Ron Rattner – Sutra Sayings
"To understand everything is to forgive everything"
~ Buddha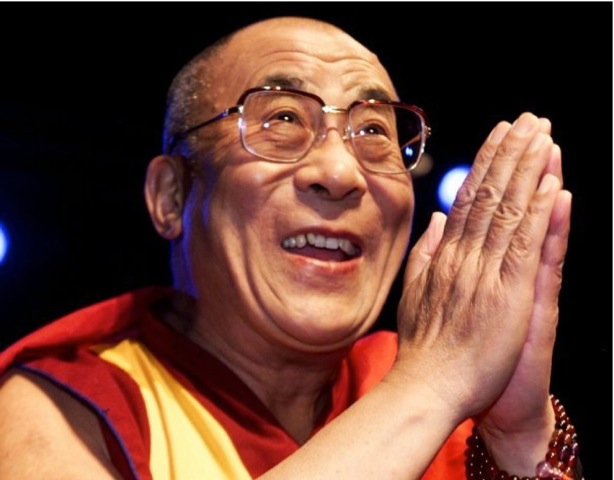 Is the world being ruled and ruined by psychopaths?

Introduction

Dear Friends,

Have you ever wondered why there is so much suffering in our world; why we are facing extraordinary ecological, financial, international and interpersonal crises so serious that they cause misery for millions and threaten all life on our precious planet?

Is is possible that these crises have been precipitated by sociopathic world "leaders" – obscenely privileged corporate, political and religious oligarchs – who without apparent remorse amorally acquire and misuse power, and excessive material wealth far beyond their conceivable needs; people so insane that they are unjustly and brutally harming countless people and creatures, and myopically scuttling Spaceship Earth, destroying the life support systems which sustain us?

As more and more studies emerge demonstrating the corrosive effect of psychopathy on governments and corporations, researchers have begun to explore how our society seems to have been afflictively molded in the psychopaths' image.

One of these psychopathy researchers, Canadian author Stefan Verstappen, believes that we live in societies shaped and ruled by psychopaths – people in positions of great corporate and political power who without conscience, empathy or remorse, act to promote their delusionally perceived self interests, amorally and often violently.

Verstappen says that psychopaths often attain positions of power because, unlike the vast majority of people, they don't play by the rules and have no qualms about cheating, lying or doing anything to anyone that gets them what they want.

Here are two recommended You Tube videos of Verstappen explaining his theories about psychopaths.


(15 minutes)


(38 minutes)

Ron's comments

From a limited earthly perspective, it appears that psychopaths do indeed rule the world (as Verstappen contends). As an octogenarian I have long wondered about psychopaths in power, especially because the twentieth century was blighted by over 300 million democides – government instigated or perpetrated killings of mostly non-combatant civilians – far more than in any previous century.

In my student days I learned of maniacs like Hitler in Nazi Germany, Mao in Communist China, Stalin in the U.S.S.R., Pol Pot and the Khmer Rouge in Cambodia and numerous others who were then bestially causing untold murders and misery.

Naively, I then believed that my country the USA, and its Western allies, represented only virtues of good and democratic decency, and that after the demise of World War II era psychopaths, the world would be restored to an age of peace and prosperity. But I was wrong.

Officially instigated and perpetrated amoral wars and killings – many directly or indirectly attributable to the US empire and its allies – have continued. Complicit with official governmental sanctions and support, international corporate oligarchs are insanely developing and selling weapons of mass destruction more than capable of destroying all life on earth, and insidiously and unsustainably pillaging and poisoning our precious planet's ecology. Such insanity is impoverishing the vast majority of humankind, and pervasively harming human health, with countless chemically, genetically and radiologically polluting products – even including foods, drinks and pharmaceuticals.

After the traumatically shocking 1963 assassination of President John F. Kennedy and the soon ensuing deranged Viet Nam war devastation, I became aware of the prescience of President Dwight Eisenhower's 1961 valedictory caution against dominance of the "military-industrial complex" with "potential for the disastrous rise of misplaced power".

Despite Eisenhower's warning, it seems now apparent that ruling power has indeed been misappropriated by the military-industrial complex which, in complicity with "deep state" billionaire financial, political and corporate sociopaths, is ruling and ruining the world.

As Hitler in Nazi Germany molded an insane society to support his pathological pretensions and plans, since 9/11/2001 sociopathic Western leaders have contrived and fomented alleged "terrorist" enemies as a fraudulent pretense to create an insane society which has fearfully condoned or acquiesced in outrageously immoral wars in Afghanistan, Iraq, Syria, Libya and deranged plans for attacking Iran and other Moslem countries, with radically expanded US military budgets and executive powers, and obscenely enriched entrenched vested interests, all accompanied by serious curtailments of US constitutional protections and civil liberties.

Ron's concerned questions and suggested solutions

But how can humanity solve this planetary life and death problem of societal insanity and irrational fear fomented by psychopathic authorities?

For many years I have been inspired by His Holiness the Dalai Lama of Tibet, as an incarnate sage. Seeking his wise guidance on how we can evolve beyond the critical problems stemming from governance by sociopaths and psychopaths, I once wrote him a personal letter asking:
"How can concerned citizens become actively engaged in helping our global family transcend critical societal problems fomented by psychopathic leaders lacking normal capacity for compassion and loving-kindness?


His Holiness didn't answer my letter. So, I assumed that he'd advocate active engagement with love and compassion to safeguard our global family. [See e.g. 2020 Earth Day Message: Compassionate People In An Orwellian World ] But I curiously continued seeking explanations for societal problems attributable to people in positions of authority who without conscience, empathy or remorse, promote their delusional perceived self interests, amorally and often criminally and violently. [See e.g. The Psychopath/ The Mask of Sanity and The Mask of Sanity by Hervey Cleckley]

Also I've long wondered why most of humanity until now have followed and allowed insane and harmful orders and edicts by psychopathic "leaders'" as our world steadily becomes ever more dystopian and Orwellian.

But only after confinement by 2020 worldwide Covid 19 lockdown edicts, did I synchronistically discover convincing evidence answering my questions about psychopaths who are leading us to catastrophe.

I found persuasive evidence that our societies and "leaders" are probably afflicted and dominated by subhuman malignant energies or entities which parasitically polarize, divide and exploit humankind, by provoking anger, anxiety, and fear. For convenience I'll refer to these mental parasites or energy vampires as "archons", a term used in the Gnostic traditions. [See my memoirs posting: Discovering and Escaping an Illusory Matrix "Reality"]

This new evidence confirmed my initial intuitions: that our loving thoughts bless us and create a positive vibratory reality which is inaccessible to such energy vampires, while our fearful thoughts "create" a negative vibratory reality which nurtures these afflictive forces. Thus I concluded, as intuited, that our active societal engagement with love and compassion will enable humanity to resist and escape dark side afflictions. But that until we become collectively conscious of our subliminal negative thoughts and behaviors, and transcend them, we may be unable to be freed from demonic mental parasites.

Moreover, to transcend historic human violence which could now cause catastrophic destruction of earth-life as we've known it, I have continually suggested that we study and perhaps emulate pre-industrial societies which have instinctively lived for millennia in sustainable harmony with Nature.

At present, most psychologists and psychiatrists are devoting research efforts and treatments to individual mental pathologies. Perhaps we need first to address societal pathologies attributable to stress caused by psychopathic and sociopathic authorities complicit with the military-industrial complex. How can people avoid individual psychological problems while they are insanely and unnecessarily subjected to constant societal stresses concerning their health, life necessities and human rights?

Recently inaugurated at the Dalai Lama's suggestion is a "Center For Investigating Healthy Minds", at the University of Wisconsin, Madison, my undergraduate alma mater. Similarly, wouldn't it be helpful to establish scientific centers for the study of sane societies?

Weren't there indigenous societies whose peoples lived sane and happy lives by prioritizing sustainable harmony with Nature over it's unsustainable exploitation, cooperation over competition, respect for prophets over lust for profits, democracy over authoritarianism? Isn't it crucial that we learn from their experience?

Dedication

President Eisenhower in 1961 deemed essential "an alert and knowledgeable citizenry" to prevent "the disastrous rise of misplaced power". These comments are respectfully offered in furtherance of that goal. May they help inspire "a genuine sense of universal responsibility that is based on love, compassion and clear awareness" which will promote our heartfelt, sane and nonviolent transcendence of current planetary insanity.

And so shall it be!


Ron Rattner