Posts Tagged 'Matthew 5:44'
"All the darkness in the world can't extinguish the light from a single candle."
~ Francis Of Assisi (The Little Flowers of St. Francis of Assisi)
"If you have men who will exclude any of God's creatures from the shelter of compassion and pity, you will have men who will deal likewise with their fellow men."
~ Francis of Assisi
"The deeds you do may be the only sermon some persons will hear today"
~ Francis Of Assisi
"Vi volglio tutti in paradisio!" [ "I wish all in heaven!"]
~ Francis of Assisi
"Above all the grace and the gifts that Christ gives to his beloved is that of overcoming self."
~ Francis of Assisi
"When we pray to God we must be seeking nothing — nothing."
"We should seek not so much to pray, but to become prayer."
~ Francis of Assisi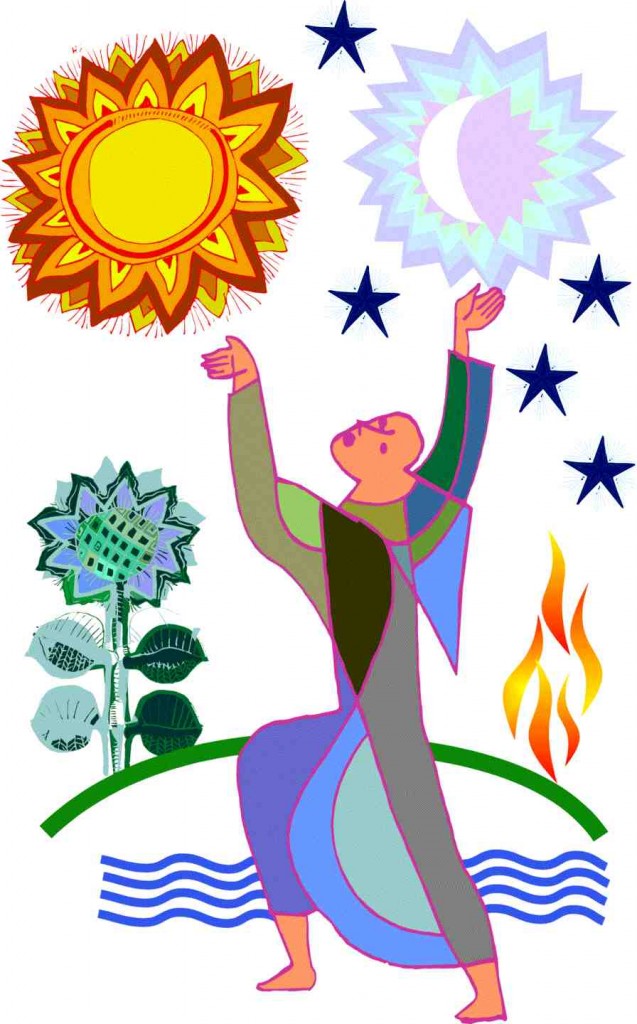 Saint Francis of Assisi
September 26, 1181 – October 3, 1226 [*See footnote]


Saint Francis of Assisi is one of history's most beloved saints. For almost eight hundred years since his canonization by the Catholic Church (in the year 1228), he has been remembered and revered not only by Christian denominations, but by countless others world-wide, who have been inspired by his life of universal love, his teachings, and his oneness with Nature. More than three million people come every year to his tomb in Assisi.

He is patron saint of Italy and of many other places, like San Francisco, a city blessed with his name, his spirit, and a national shrine including the Porziuncola Nuova, the only papally declared holy place in the USA. Also, he is patron saint of birds, animals and ecology and is so remembered on his annual October 4th Feast Day celebration.

Francis loved peace, communed with all living creatures, and lived a life of kindness, simplicity and poverty in contrast to the wealth and apparent corruption of the Church. He was the founder of the Franciscan order of the Catholic Church, and inspired founding of the Poor Clares order for women, and a third secular order for laity sworn to peace.

After living a worldly life of youthful revelry for the first half of his short lifespan, Francis volunteered to fight in a war between Assisi and neighboring Perugia. He was captured during a bloody battle at Collestrada, and was imprisoned and chained in solitude for a year in a dark Perugian dungeon, until ransomed by his wealthy father. Beginning during this time, and thereafter, he suffered a period of protracted physical and psychological illness, remorse and reflection. After fervent prayer, deep introspection, and profuse tears, Francis ultimately decided that money and worldly pleasures meant nothing to him, and as a traumatized battle survivor he came to abhor war. Whereupon, he devoted his life to solitude, prayer, helping the poor, caring for lepers, and promoting peace. Seeing himself as God's troubadour or fool, he lived in absolute poverty, patterning his life after the life of Jesus and dedicating himself to God.

On returning from a pilgrimage to Rome, where he begged at Church doors for the poor, Francis received a mystical message from Jesus while praying in the ruined church at San Damiano outside of Assisi. There while he was enchantedly gazing at the painted wooden crucifix – a Byzantine image of the crucified Christ still alive on the cross – the silent voice of Jesus telepathically 'spoke' to Francesco, instructing him: "Francesco, Francesco, go and repair my house which, as you can see, is falling into ruins." Thereafter, he devotedly began rebuilding San Damiano and other ruined churches.

Though Saint Francis took literally that mystical message from the crucifix, its true meaning was metaphoric and profound. And by the end of his short lifespan, Saint Francis and his orders had by their example inspired a renaissance of the Catholic Church.


Francis' exemplary lifestyle inspired and attracted followers who joined with him in his in his Divine mission and life of poverty. Clad in ragged, gray robes with rope belts, they went out barefoot in pairs to spread the Gospel. When they needed food or shelter, they asked someone for it. It was against their rules to "own" anything. Thus, they were known as the "begging brothers".

In 1209 Francis received permission from Pope Innocent III to form a brotherhood, a religious order of the Church called the "Friars Minor," (littlest brothers). As "friars" they worked in communities, actively preaching and helping residents, as distinguished from "monks" who then usually lived alone in isolated places. They soon acquired the name "Franciscans", proliferated and today remain important international symbols and instruments of Francis' legacy.

The Franciscans' first headquarters was a simple, tiny chapel near Assisi which Francis received from the Benedictines, and personally restored, naming it "Porziuncola" ["a small portion of land"]. The Porziuncola became Francis' most beloved and favorite place. Because of his presence and prayers there, it was and continues to be one of the world's rare holy places. Here, Francis lived, fervently prayed, wrote his rule, created his order of friars minor and consecrated his friend Clara (Chiara), who became Santa Clara, founder of "the poor Clares", a female religious order dedicated to Franciscan ideals of holiness and poverty. Francis so loved this little place that he chose to die there.

In 1216, while Francis was fervently praying in the Porziuncola, a light filled the chapel and he beheld above the altar a vision of Christ, the Virgin Mary and a company of angels. They asked him what he wanted for the salvation of souls. Francis replied: "Vi volglio tutti in paradisio!" [I wish all in heaven!] And Francis then asked that all those persons who shall come to this church, may obtain a full pardon and remission of all their faults, upon confessing and repenting their sins. The request was granted based on Francis' worthiness, and the indulgence was later officially confirmed by Pope Honorius III, and became known as "The Pardon of Assisi".

Francis was extremely democratic and humble. He referred to himself as "little brother Francis" and called all creatures "brothers" and "sisters". He loved Nature and pantheistically considered it to be the "mirror of God on earth." He spoke of "Sister Water" and "Brother Tree" and in one of his writings, he referred to "Brother Sun" and "Sister Moon". There are legends about sermons he preached to trees full of "Sister Birds" in which Francis urged them to sing their prayers of thanks to God. And it is said that rabbits would come to him for protection.

In another legendary story, Francis spoke to a wolf which had been terrifying the entire village of Gubbio, scolding "Brother Wolf" for what he was doing. That wolf not only stopped his attacks but later became a village pet, and was fed willingly by the same villagers, who missed "brother wolf" after he died.

Francis was determined to live the gospels and was strongly influenced and motivated by Jesus' teachings. "Give to others, and it shall be given to you. Forgive and you shall be forgiven" were his frequent teachings.

Also as a traumatic battle survivor and war hostage Francis cherished peace. So, "Blessed are the peacemakers, for they will be called children of God." ~ Matthew 5:9 and "love your enemies and pray for those who persecute you." ~ Matthew 5:44 were often recited by him.

According to a recent biography, Francis was "the first person from the West to travel to another continent with the revolutionary idea of peacemaking." On a mission of peace, Francis journeyed to Egypt in 1219 idealistically hoping to end the 5th Crusade by converting the Egyptian leader – Sultan Malik al-Kamil – to Christianity. Though his visionary peace mission did not succeed, it proved nonetheless a miraculous portent and important symbol of potential reconciliation between Christians and Muslims and others.

At a time when most Christians demonized Muslims as enemy "infidels", Francis regarded and treated Muslims with respect, never echoing the negative comments or conduct of his contemporary Christians. Moreover, in Egypt Francis – a devout and gentle peacemaker – was appalled by the crusaders' sacrilegious brutality.

Francis arrived in Egypt during an ongoing violent and bloody conflict at Damietta, an important city on the Nile, besieged by the Crusaders. There, in the midst of horrible bloodshed, Francis miraculously crossed battle lines totally unarmed and vulnerable, and was able to reach the Sultan's encampment unharmed and welcomed. Moreover, Francis was admitted to the august presence of the sultan, who was nephew of the great Saladin who had defeated the forces of the ill-fated Third Crusade.

The Sultan was a wise and pragmatic devout Sunni Muslim, influenced by Sufi mystical teachings. He was ready to make peace, and reciprocated Francis' peaceful and respectful attitude. For at least several days Kamil hosted and dialogued with Francis as an honored guest, before having him safely escorted back to the Crusader encampment. The Sultan – who was amenable to philosophical conversation, but not to conversion – probably noted and honored Francis' sufi-like appearance and peaceful demeanor, and his regular greeting – "may the Lord give you peace" – uncommon for Christians, but similar to the Arabic "salam aleykum" greeting.

Reciprocally, Francis was deeply impressed by the religious devotion of the Muslims, especially by their fivefold daily call to prayer – call of the muezzin.

On returning to the crusader camp Francis desperately tried to convince Cardinal Pelagio, whom the pope had authorized to lead the 5th Crusade, that he should make peace with the Sultan. But the cardinal who was certain of victory would not listen. His eventual failure, amidst terrible loss of life, brought the barbaric age of the crusades to an ignominious end.

In 1224, near the end of his earthly life, according to legend, Francis became the first saint in history to miraculously receive crucifixion stigmata. It happened after he had been taken to Mount Alverna, a wild nature place in Tuscany, to be in solitude for a forty day retreat.


Though already in a very feeble state, he fasted and prayed intensely with deepest longing for God. In the midst of his fast, while he was so praying he beheld a marvelous vision: an angel carrying an image of a man nailed to a cross. When the vision disappeared, Francis felt sharp pains in various places on his body.

In locating the source of these pains, Francis found that he had five marks or "stigmata" on his hands, feet, and sides—like the wounds inflicted with nails and spears on Jesus during His crucifixion. Those marks remained and caused Francis great pain until his death two years later.

On October 3, 1226 A.D. Francis died in a humble cell next to the beloved Porziuncola, his favorite holy place where the Franciscan movement began. He was blind from trachoma, suffering from malaria and other illnesses, emaciated and racked with pain from the stigmata and other wounds. As he lay dying, the brothers came for his blessing. They sang "Song to the Sun", a song which Francis had composed.

Sometime before he drew his last breath, he said, "Let us sing the welcome to Sister Death." Francis welcomed 'Sister Death' knowing that "it is in dying that we are reborn to eternal life", the concluding line of a beautifully inspiring and best known peace prayer mistakenly attributed to him. (**See Footnote)

In conclusion, we offer that prayer in grateful tribute to his blessed life and legacy. May he ever inspire countless beings to become instruments of Divine peace and love, in perfect harmony with Nature and the kingdom of heaven.

"Vi vogliamo tutti in Paradiso"; "We wish ALL in Heaven".


And so it shall be!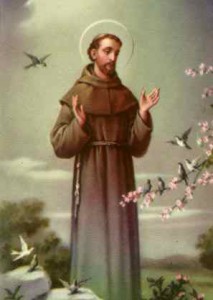 Prayer Of St. Francis Of Assisi **

Beloved, we are instruments of Thy peace.

Where there is hatred, let us sow love;
Where there is injury, pardon;
Where there is doubt, faith;
despair, hope;
darkness, light;
discord, harmony;
sadness, joy;

Divine Mother/Father, grant
that we may seek not so much
to be consoled as to console;
to be understood as to understand;
to be loved as to love.

For it is in giving, that we receive;
It is in pardoning, that we are pardoned;
And it is in dying – to ego life –
that we are reborn to Eternal Life.



Footnotes

* This narrative is based on Ron Rattner's intuitive interpretation of many disparate and sometimes conflicting historical accounts of the life of Francis of Assisi. The reader is free to accept or reject any part of it.

**This inspiring peace prayer does not appear in any of Saint Francis' known writings. According to researchers, the first appearance of this prayer was in a French language magazine, La Clochette, in 1912; it was probably then first written by a forgotten Catholic Priest, Father Bouquerel. Later, the prayer was translated into English and widely distributed on cards with a reverse side picture of Saint Francis, without any claim that he wrote the prayer. But, because of his picture and because it invokes his spirit, the prayer thereafter became commonly known as the Prayer of Saint Francis. The foregoing version of the prayer has been edited by Ron Rattner.


Ron's audio recitation of the Prayer of Saint Francis Of Assisi
"To understand everything is to forgive everything"
~ Buddha
"It is in pardoning, that we are pardoned."
~ Saint Francis of Assisi, peace prayer
"To err is human; to forgive, Divine."
~ Alexander Pope
"Forgiveness is the demonstration that you are the light of the world. Through your forgiveness does the truth about your Self return to your memory. Therefore, in your forgiveness lies your salvation."
~ A Course in Miracles

If you are harboring the slightest bitterness toward anyone, or any unkind thoughts of any sort whatever, you must get rid of them quickly. They are not hurting anyone but you. It isn't enough just to do right things and say right things – you must also think right things before your life can come into harmony."
~ "Peace Pilgrim – Her Life and Work in Her Own Words" Pg. 16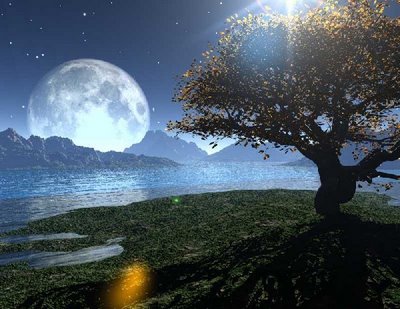 Forgiveness And Atonement Of "Sins."


Introduction

Dear Friends and Fellow 'Sinners',

Posted hereafter is an essay with key quotes and comments about Forgiveness And Atonement Of "Sins" , a spiritually important subject for all of us.

We are all here to evolve human consciousness by gradually realizing and actualizing – beyond our perceived separation from each other – our common Oneness with all Life.   Yet, despite our common spiritual essence, each of us is unique, with unique propensities, abilities and fallibilities, which provide unique evolutionary opportunities and challenges.  So 'clearing our karma' involves mindful identification, observation and purification of our unique mental tendencies and obscurations which impede realization of Oneness.

For most of my adult life, forgiveness been a great challenge.  So I don't claim to be an accomplished "expert" on this subject, but now share with you as one who has long reflected on judgmentally perceived moral failings of other fallible humans.

Religious Teachings of Forgiveness



Most major religions teach the importance of forgiving or atoning for transgressions committed by or against us – our "sins". Christianity, Islam, Judaism, Buddhism, Taoism and Hinduism teach forgiveness.

Forgiveness is especially emphasized in Christianity. Thus, in his Sermon on the Mount, Jesus repeatedly taught forgiveness. Eg.

"Do not judge, and you will not be judged. Do not condemn, and you will not be condemned. Forgive, and you will be forgiven."
~ Luke 6:37

"But I say unto you, Love your enemies, bless them that curse you, do good to them that hate you, and pray for them which despitefully use you, and persecute you"
~ Matthew 5:44; Luke 6:27

And even while in excruciating pain as he was dying on a cross, Jesus beseeched God's forgiveness of those who crucified him:
"And Jesus said, 'Father, forgive them, for they know not what they do.'"
~ Luke 23: 34

In emphasizing "they know not what they do" Jesus invoked Divine forgiveness in response to apparent unwitting (rather than malevolent) sins of the Roman soldiers who crucified him.

What are Sins?

"Sins" are often considered acts or omissions violating moral or ethical codes, with emphasis on what is wrong. But the original meaning of "sin" in Greek is to miss the mark – like an archer missing the target.
"According to Christian teachings, the normal collective state of humanity is one of "original sin." Sin is a word that has been greatly misunderstood and misinterpreted. Literally translated from the ancient Greek in which the New Testament was written, to sin means to miss the mark, as an archer who misses the target, so to sin means to miss the point of human existence. It means to live unskillfully, blindly, and thus to suffer and cause suffering. Again, the term, stripped of its cultural baggage and misinterpretations, points to the dysfunction inherent in the human condition."
~ Eckhart Tolle, A New Earth


When sins are considered 'missing the mark' from ignorance rather than malevolence, expiation requires that we focus on what is right, and on how to get back 'on target', rather than on what was wrong with mistaken acts or omissions.

Recognition and transcendence of "sins"

Thus to transcend the negative, we realize the positive.

"There is only one perpetrator of evil on the planet: human unconsciousness. That realization is true forgiveness. With forgiveness, your victim identity dissolves, and your true power emerges – the power of Presence. Instead of blaming the darkness, you bring in the light."
~ Eckhart Tolle, A New Earth

"Jesus' teaching to "Forgive your enemies" is essentially about the undoing of one of the main egoic structures in the human mind. The past has no power to stop you from being present now. Only your grievance about the past can do that. And what is a grievance? The baggage of old thought and emotion."
~ Eckhart Tolle, A New Earth

"It requires honesty to see whether you still harbor grievances, whether there is someone in your life you have not completely forgiven, an "enemy." If you do, become aware of the grievance both on the level of thought as well as emotion, that is to say, be aware of the thoughts that keep it alive, and feel the emotion that is the body's response to those thoughts. Don't try to let go of the grievance. Trying to let go, to forgive, does not work. Forgiveness happens naturally when you see that it has no purpose other than to strengthen a false sense of self, to keep the ego in place. The seeing is freeing."
~ Eckhart Tolle, A New Earth

Yom Kippur: Jewish Day of Atonement for "Sins"

In the Jewish tradition, the highest of High Holy Days is Yom Kippur, Day of Atonement and forgiveness. While fasting on that day, observant Jews communally confess their wrongs and ask Divine forgiveness, humbly acknowledging that there are none amongst them so righteous that they have not sinned.
"Indeed, there is not a righteous man on earth who continually does good and who never sins,"
~ Ecclesiastes 7:20

Recognizing the inevitability of 'sin", the Torah enjoins Jews to return to a righteous path with a process of societal repentance and reparation called teshuvah. "Teshuvah means returning to God and godliness."; and returning to God is the essence of Judaism. ~ Rabbi Rami M. Shapiro,"Open Secrets", pp.12-13

Forgiveness as returning to At-one-ment with Godliness

The process of returning to "godliness" which is the essence of Judaism is also central to all other major theistic religions.

Eastern religions emphasize "freedom" as an ultimate spiritual Reality and goal beyond thought or ego – beyond human comprehension, imagination, description or belief – which can only be known experientially, not rationally or mentally. (See https://sillysutras.com/what-is-freedom-question-and-quotes/)

All enduring religious and spiritual wisdom traditions recognize need for human transcendence of ego's optical illusion of our imagined separation from each other and Nature; of our returning psychologically to a state of "At-one-ment" and self-identity with Universal Awareness – which is our ultimate Essence, and our ultimate destiny.

And so may it be!

Ron Rattner


Ron's Commentary on Forgiving and Atoning for "Sins"

Dear Friends and Fellow 'Sinners',

The foregoing quotations and essay about Forgiveness And Atonement Of "Sins" address a spiritually important subject for all of us. 


We are all here to evolve human consciousness by gradually realizing and actualizing – beyond our perceived separation from each other – our common Oneness with all Life. Yet, despite our common spiritual essence, each of us is unique, with unique propensities, abilities and fallibilities, which provide unique evolutionary opportunities and challenges. So 'clearing our karma' involves mindful identification, observation and purification of our unique mental tendencies and obscurations which impede realization of Oneness.

Whether or not we are spiritual 'seekers', we are all spiritual 'sinners' who inevitably 'miss the mark' and make mistakes. Otherwise we wouldn't be exploring and learning in 'space/time soul suits' on the 'Earth branch of the great Cosmic university'. Except for rare Avatars, Buddhas or Bodhisattvas, all humans are fallible; even Pontiffs and Prelates aren't infallible.

Before further discussing the spiritual importance of nonjudgmental forgiveness of 'sins', I will summarize my long history of judging others, to help you understand, and perhaps appreciate, my present perspectives on non-judgmental forgiveness.


History of judging others

After a midlife awakening, I began identifying my particular spiritual evolutionary challenges and opportunities. And gradually I realized that – as a litigation lawyer and long-time ardent social justice advocate – I had long established tendencies of often being outspokenly and acerbically judgmental, and of sometimes being unforgiving and angry about perceived injustices. Also I realized that these habits were not helpful to others or me; that they were impediments to my spiritual evolution, and inconsistent with mystical insights of Oneness with all Life, beyond our perceived separation from one another.

However, since first identifying these unhelpful habits decades ago, it hasn't been easy to transcend them. Thus, on retiring from legal practice in 1992, by deactivating my law license it was easy for me to stop lawyering. But it was hard to stop gratuitously judging or blaming others – especially if they seemed to act immorally, hypocritically or harmfully.


Only gradually have I discerned significant – but often subtle – distinctions between being unduly judgmental and unforgiving of others, and my life-long ardent and conscientious advocacy for social justice. This often has required difficult discernments and decisions about conscientious truth telling and nonviolently resisting those who unjustly harm others, without vindictively, condemning, blaming and judging them.

The most challenging behaviors for me have been instances of apparently harmful betrayal of public or private trust. Apart from numerous flagrant betrayals of public trust by politicians and corporations which I have resisted, there have been a few unforgettable and psychologically traumatic events which I personally experienced as betrayals, but now see with forgiveness as disguised blessings which furthered my spiritual evolution.

Slowly my pain and suffering from harboring anger or bitterness, have helped awaken me to the futility and harm of blame. I have realized that blame, rancor or vengeance do not change others, and are always incompatible with a loving peaceful mind. But that love requires forgiveness, and does not preclude – and often necessitates – conscientious advocacy for social justice, and nonviolent resistance to harmfully immoral acts.

As inspiringly demonstrated by Reverend Martin Luther King, Jr., love and forgiveness, are integral to such nonviolent resistance. He explained that:

"At the center of non-violence stands the principle of love."
"We must develop and maintain the capacity to forgive. He who is devoid of the power to forgive is devoid of the power to love."
"The time is always right to do what is right."
"Darkness cannot drive out darkness; only light can do that. Hate cannot drive out hate; only love can do that."


Ultimately I have realized how hating hurts the hater; that all unforgiving behavior is ego-mind trying to preserve its falsely imagined separate identity. Thus, that human unconsciousness and ignorance of our true self-identity is the root cause of all perceived evil, and that any bitterness we harbor against perceived "others" separates us from our divine Oneness with everyone and everything everywhere, and beyond.


As I have slowly understood that human unconsciousness, and ignorance of our true identity, is the root cause of all perceived evil, I have learned to forgive it, and thereby to live an ever happier life. And thus, I have concluded that our purpose on Earth is not to judge, condemn or criticize apparent evil but to transcend it with LOVE.

Thereby, and only after many years of unsuccessfully addressing my negative judgmental tendencies, I may have now mostly transcended them, by realizing that they arose from ego trying to preserve its falsely imagined separate identity.

So I've finally granted my irrevocable general power of attorney to The Lone Arranger to judge all "sinners", including corrupt and prominent institutional and political "leaders" worldwide for whom I now feel sorry, as countless humans conscientiously and nonviolently resist their patently insane and ecologically suicidal behaviors which threaten to catastrophically destroy all human life on Earth as we have known it.


And while so deferring to the unerring law of cause and effect, with absolute faith in the Divine, I have enjoyed unprecedented peace of mind.


Discussion

We are here to learn and to demonstrate divine LOVE. But if we behave fearfully or selfishly, instead of lovingly and compassionately, we inevitably 'miss the divine target mark', and thereby 'sin'. And if we miss our mark and 'sin', we'll inevitably suffer karmically from the law of causality. So how do we avoid 'sinning', and atone for past 'sins'?



First, we must become aware of how 'sins' happen.

On investigating, we learn that human "sins" and sufferings are karmically inevitable and unavoidable while we unknowingly perceive "through a glass darkly" with conditioned ego-minds. We realize that all our perceptions are illusory projections of past conceptions, which obscure our experience of the timeless NOW. Thus, we learn that our space/time causality reality is like a persistent illusion – a mental mirage; and we discover that

"space and time are not conditions in which we live, [but] modes in which we think.", that "the distinction between past, present, and future is only a stubbornly persistent illusion", and that "our separation of each other is an optical illusion of consciousness."
~ Albert Einstein

Such new-found awareness can reveal simple solutions to previously persistent behavioral problems, from levels of consciousness beyond those which unknowingly caused our mistaken 'sins'. For example, the Buddha taught that: "to understand everything is to forgive everything".

So we may discover that a significant solution to our 'sinning' problems is to forgive NOW (in the precious present), all unknowing mental mistakes made by ourselves and others. That "to err is human; to forgive, Divine."

Then, with 'amazing grace' we can finally see that our non-judgmental forgiveness of mental mistakes is Divine, since human 'sins' of the conditioned ego-mind have arisen from ignorance of Self; from fear, not LOVE.

As a rare exemplar of Divine LOVE, Jesus Christ has inspired millions with his words and deeds of non-judgmental and merciful forgiveness, of even enemies and persecutors, for their spiritually ignorant behaviors. So even while suffering excruciating pain on a crucifixion cross He beseeched: "Father, forgive them, for they know not what they do."

Yet, without judging ignorant beings but criticizing their disharmonious behaviors, Jesus was a passionate social reformer and redeemer who frequently decried hypocritical conduct and ethics by people who did not 'walk their talk' but practiced the very behaviors they decried – like those whose piety was on their tongue but not in their heart; those who claimed to love God but hated others. [John 4:20; Matthew 15:7-9] And without judging the beings but their behaviors he cast out those changing money and conducting commerce in the sacred temple courtyard, thereby demonstrating that we cannot serve both God and greed. [Matthew 6:24 and 21:12]


Perhaps, from Jesus's supremely divine perspective, 'mortal sin' can be seen (with insight, not eyesight) as ignorantly believing oneself a "mortal", rather than immortal; and, "original sin" can be seen as ego's mistaken belief of itself as separate from ONE Eternal Spirit or Universal Awareness.

During a long lifetime of often morally judging those who betray or hurt others, I finally learned that it is infinitely easier to forgive and atone for, our 'sins', by mindfully recognizing how they egotistically happen, than to exist Christ-like or Buddha-like as divine LOVE. And that on becoming mindfully aware of our unwitting sins we inevitably spur our spiritual evolution process.

And so may it be!

NE Eternal Spirit or Universal Awareness.

Dedication and Invocation

May these teachings on "Forgiveness And Atonement Of "Sins" help all of us to forgive and transcend 'sins' with love. But with quiet minds and open hearts may we continue to non-judgmentally, nonviolently, and conscientiously resist social injustice, while honoring the spiritual essence and universal equality of everyone everywhere.

And may this posting thereby help spur our spiritual evolution process,
so that we may open our hearts to forgive and give up
what we mistakenly think we are –
to BE, eternally, what we truly are:

The unseen Source of the world we see –
ONE spirit eternally encompassing all life as LOVE!

Hallelujah!!! 

And so shall it be!

Ron Rattner


"For the wisdom of this world is foolishness in God's sight."
~ 1 Corinthians 3:19
"Love is the highest, the grandest, the most inspiring, the most sublime principle in creation."
~ Paramahansa Yogananda – Journey To Self-Realization
"Thou shalt love the Lord thy God with all thine heart,
and with all thy soul, and with all thy might."
~ Deuteronomy 6:4-5
"Beloved, let us love one another: for love is of God; and everyone that loves is born of God, and knows God. Whoever does not love does not know God, because God is love."
~ 1 John 4:7-8
"Full of love for all things in the world;

practicing virtue in order to benefit others,

this man alone is happy."

~ Buddha
"Your task is not to seek for love,

but merely to seek and find
 all the barriers within yourself

that you have built against it."

~ Rumi
"Love Is The Law Of Life:

All love is expansion, all selfishness is contraction. 
Love is therefore the only law of life. 
He who loves lives, he who is selfish is dying. 
Therefore, love for love's sake,
 because it is law of life, just as you breathe to live."

~ Swami Vivekananda
"Only if one knows the truth of Love, which is the real nature of Self, will the strong entangled [ego] knot of life be untied. Only if one attains the height of Love will liberation be attained. Such is the heart of all religions. The experience of Self is only Love, which is seeing only Love, hearing only Love, feeling only Love, tasting only Love and smelling only Love, which is bliss."
~ Sri Ramana Maharshi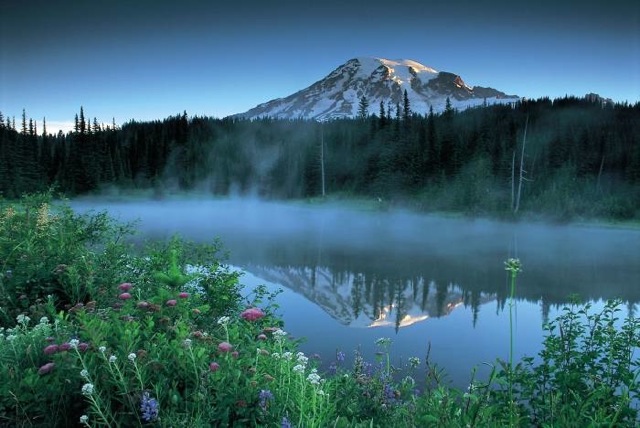 Introduction

In prior memoir chapters I have recounted my midlife transformation from Secular Hebrew social justice litigation lawyer to "Born-again Hindu", and then to "Uncertain Undo", devotional and emotional lover of God. [See e.g. Crying For God and other 'Kundalini Kriyas']

In this chapter I will explain how, as a newly transformed 'lover of God', I came to appreciate rare ascetic and eccentric lovers of God, who've often been regarded as God intoxicated "heretics" or "holy fools".

To help you understand why I have honored spiritual "heretics" and "holy fools" as lovers of God, I will first summarize my devotional history.

Ron's Devotional history summary

Until my profound midlife spiritual awakening to Self identity as Awareness, I hadn't shed tears as an adult. But thereupon, at age forty three I cried for twenty four hours. Then, after the Awakening experience, I initially wondered why I was crying so much. But I soon realized with amazement that I was crying with intense longing for God. (See Beholding The Eternal Light Of Consciousness.) 

Thereafter, I became and remained an extremely devotional, and inwardly unconventional, frequent crier for God – often ecstatically longing and calling for the Divine.

After meeting my beloved Guruji, Shri Dhyanyogi Madhusudandas, and receiving his shaktipat initiation into the path of kundalini yoga, as "Rasik: one engrossed in devotion", I gradually learned that my continual longing and profuse crying for God was an immense transformative blessing – recognized not only in the bhakti Hindu devotional tradition, but also in various other devotional and mystical spiritual traditions, such as the Sufi Supreme LOVE tradition of Rumi and Hafiz, and the Orthodox/Catholic "gift of tears" tradition of St. Isaac of Ninevah, St. Ignatius of Loyola and St. Francis of Assisi.

I came to realize that my profuse crying spells – which Guruji called kriyas – were purifying my body and nervous system, and permitting 'peek experiences' advancing spiritual evolution.  For example, in addition to crying, I began experiencing previously unprecedented and protracted laughing spells, and numerous other spontaneous and unpremeditated actions, sensations, and feelings – like indescribable peace, joy and ecstasy.

Thus, when not crying I often had what I called 'alternative LSD experiences' of spontaneous (and sometimes ecstatic) Laughing, Singing, and Dancing. And even as an octogenarian "Uncertain Undo" I still often privately experience spontaneous outbursts of laughing, crying, and calling to God, though with advanced age singing and dancing have been curtailed.

Guruji's explanation was that:

"There are two kinds of kriyas, one is for purification and the other for the manifestation of joy. ..
Whenever one experiences great joy or bliss, this also manifests physically as crying or laughing."
~ Shri Dhyanyogi Madhusudandas

St. Isaac of Ninevah, explained that as signs of Grace, "unspeakable joy arises in the soul", and that:

"The fruits of the inner man begin only with the shedding of tears. When you reach the place of tears, then know that your spirit has come out from the prison of this world and has set its foot upon the path that leads towards the new age." 

~ Isaac of Nineveh, 7th C. Orthodox Saint and Persian Mystic

Learning about devotional spirituality

Not until my 1976 spiritual awakening, did I begin learning about spirituality.

On moving from Chicago to San Francisco in 1960, I was ignorant about spiritual subjects, or religions other than Judaism.

I knew nothing about Christian saints, or core Christian teachings. I didn't even realize that my new "San Francisco" home city was named for history's most popular Christian saint. Moreover, apart from Christianity, I was ignorant of Eastern spiritual and religious teachings.

Growing up in Chicago, I had become familiar with Judaism's core teachings:

" Hear, O Israel: The Lord our God is One";  and
"Thou shalt love the Lord thy God with all thine heart,
and with all thy soul, and with all thy might."
~ Deuteronomy 6:4-5
However, I had no idea of their supremely profound esoteric importance.

But my midlife spiritual awakening experiences triggered an unprecedented interest in spiritual subjects. Initially – sparked by inner experiences and amazing synchronicities – I experienced great curiosity about Saint Francis of Assisi, and about Christian teachings which inspired him.

Later I began reading hagiographic stories about other Eastern and Western saints and sages. Gradually, I learned that – apart from Jesus and a few other world-famous exemplars of Divine LOVE – the Divine devotional path has been followed by countless unknowns, especially in certain societies which for centuries have honored and emphasized devotional Love.

And gradually I became inspired by genuine "lovers of God" as exemplars of an important spiritual tradition, with which I had instinctively joined.

Lovers of God as "Heretics"

On discovering Rumi poetry, I learned that Persian culture has long encompassed all aspects of love, culminating with mystical Divine LOVE as the ultimate goal in life. And, similarly, that Sufi philosophy has so honored eccentric lovers of God that it has specifically identified many of them as "masts" – persons so overwhelmed with love for God, that they appear externally disoriented.

Also, during my 1982 pilgrimage to India I learned that for millennia India has honored avadhutas, self-realized bhakti mystics living beyond usual egoic consciousness and worldly concerns, without adhering to accepted social standards. (See e.g. Advadhuta Gita, and Avadhuta – Wikipedia)

I especially remember seeing a peacefully smiling elderly man sitting stark naked on a rock in freezing temperatures midst ice and snow near the Himalayan headwaters of the holy Ganges river.

Like Sufi "masts" and Indian avadhutas, worldwide there have been countless unknown lovers of God – who sometimes were so immersed in Divine Love as to be out of touch with the outside world. Western Christianity, Eastern Christianity, and other Eastern mystical religious and spiritual paths have all recognized God intoxicated 'holy fools' with extraordinarily unconventional behaviors inconsistent with social norms.

Famous Devotional "Heretic" Prophets

In Western Christianity Paul the Apostle proclaimed that
"The wisdom of this world is foolishness in God's sight."
(1 Corinthians 3:19)

So, Christianity has at times rejected as foolishness "the wisdom of this world". And it has endorsed the 'Imitation of Jesus Christ' – who preached "Love your neighbors" and even "your enemies". And 'heretically' repudiated socially condoned hypocrisy, brutality and thirst for worldly power and gains; forgivingly endured crucifixion, mockery and humiliation from ignorant crowds; and even audaciously proclaimed the ultimate non-duality 'forbidden mystical Truth' – that "I and the Father are one" (John 10:30).

In learning about Jesus' "heretic" teachings – especially his Sermon on the Mount – I instinctively saw him as an outspoken social justice reformer, and Truth telling political and religious nonconformist. And I intuitively honored him as a wise man, like prophets of other great religions, but not as God's "only Son".

I always thought of "God" as ONE universally immanent nameless, formless, nonjudgmental Supreme Power. So I rejected any idea of a personal or judgmental God, and considered the Bible a collection of metaphoric legends – not as 'the word of God' who spoke only through special messengers.

And just as I always rejected Torah teachings about Jews as "chosen people", I could never accept Christian dogma that Jesus was God's "only Son" because he proclaimed "I and the Father are one". Nor – like Gandhi – could I morally accept non-egalitarian Hindu scriptures justifying socially stratified caste systems, with some people deemed "untouchables".

But I accepted that perennially, in historically dark and threatening eras of rampant world materialism, decadence, and violence, there propitiously have appeared renowned wise beings – like Jesus – to prophetically guide Humankind to societal and spiritual renaissance. And that as religious nonconformists and social dissidents these famous reformers often were considered and punished as "heretics" by contemporary worldly authorities.

'Discovering' Saint Francis of Assisi and Sri Ramakrishna as heretic "holy fools".

Most famous Christian imitator of Jesus was Saint Francis of Assisi who in midlife – as an eccentric apostle of Love – renounced and relinquished all his worldly possessions and privileges as son of a wealthy merchant, to live as a hermit in the Umbrian countryside; and later to establish an exemplary order of Franciscan Friars who gave away all possessions and survived only on alms while preaching in the streets to common people. Francis so completely identified with Jesus that, near the end of his earthly life, he became the first saint in history to miraculously receive crucifixion stigmata.


Perhaps the best known Indian saint of the nineteenth century was Indian Holy Man Sri Ramakrishna Paramahansa – an extraordinarily charismatic and eccentric ascetic, sometimes compared to St. Francis of Assisi.
(See
Sri Ramakrishna and St. Francis of Assisi, by Sister Devamata, 1935
)
After my midlife spiritual awakening, I felt increasing egalitarian affinity and harmony with people living unconventionally from inside out, rather than worldly outer directed and conventional people.
And in learning about many famous saints and mystics, somehow I clearly felt most affinity with Saint Francis of Assisi and Sri Ramakrishna Paramahansa.
Both of them were extraordinarily charismatic ascetics, having relinquished and renounced all worldly pleasures and privileges, to live unconventionally in utter simplicity. Both were remarkably unconventional and seemingly erratic "God intoxicated" exemplars of Divine Love and devotional faith – blessed with the 'gift of tears' and of spontaneously praying, singing, conversing and calling to the Divine, which as egalitarians they beheld everywhere and in every being.  Both saints eschewed punditry and were simple, unschooled and unscholarly, yet with vast inner wisdom imparted conversationally and recorded by others.
Both historically helped to religiously reform the world by charismatically living their teachings. And both were so eccentrically unconventional that they were even considered insane by some worldly people, including a few friends and relatives.
Perhaps I found exceptional rapport with both St. Francis and Ramakrishna because my own private devotional tendencies and unconventional behaviors seemed similar to theirs, and especially because of inner and synchronistic experiences, including amazing and
unforgettable déjà vu
of their still palpable divine energies (
shakti
) during
pilgrimages to India and Assisi
.
Later, I learned that that renowned mystical poet-masters Hafiz and Rumi, were Supreme exemplars of the Sufi-Persian path of love. But that even in their Persian societies which honored Love, they were considered by Moslem authorities to be "heretics" or "holy fools" because – like Jesus – they realized and truthfully proclaimed their mystical self-identity as Divine LOVE – a fundamentally forbidden heresy to ruling mullahs. Thus, though Hafiz was not executed, his remains could not be entombed in a Moslem cemetery in his beloved birthplace and cultured home city, Shiraz, Iran.
LOVE as the unseen Source of the world we see
Only after first 'discovering' famous God intoxicated "Holy Fools", did I later learn about the countless unknown others who bless this world as LOVE. And gradually I have realized that the eccentric but loving behaviors of all "holy fools" can help reveal that societal sanity requires radical reform of orthodox worldly rules and beliefs.
Moreover, I have realized that Divine LOVE, which they embody and emanate, inevitably advances human spiritual evolution –
That as we open our hearts, we ultimately remember we are ONE spirit eternally encompassing all life as LOVE;
That we are the unseen Source of the world we see!
Invocation – Love for all, Hatred for none!
So let us love GOD
with all our heart and soul and with all our might
.
And with firm faith, may our guiding motto ever be
'Love for all, Hatred for none!'


And so shall it be!

Ron Rattner


2020 Coronavirus Epilogue.

Dear Friends,

After my midlife spiritual self-identity awakening epiphany, I began experiencing an ever-expanding and ever-blessed faith-based life. (See https://sillysutras.com/ive-found-a-faith-based-life/.) Especially after miraculously surviving a June, 2014 near-death taxicab rundown, I've been blessed by living with constant faith in God, without worry or fear of inevitable death or disease, while gratefully experiencing every day as a bonus, and every breath a blessing.

From my faith-based perspective, the current "new normal" coronavirus pandemic crisis of worldwide fear and panic is a once-in-a-lifetime 'fork-in—the-road' opportunity for humankind to co-create a new and wonderful world of happiness, harmony and health for everyone everywhere, rather than degenerate into a locked-down dystopian/Orwellian "Big Brother" era of unprecedented human control and enslavement by a few psychopaths.

Because of my advanced age, as an allegedly viral-vulnerable 87 year old elder, I'm probably soon scheduled to bid 'bye bye' to the 21st century. But while this blessed lifetime continues, I wish to help others find spiritual happiness by sharing spiritual memoirs and perspectives which have guided me to faith-based living, as my beloved Guruji, Sri Dhyanyogi Madhusudandas requested in 1992.

Because normal activities of billions of people worldwide have been disrupted by current coronavirus edicts, fears and quarantines, with many people suffering unanticipated deprivations of basic needs, most humans have been motivated to observe and reflect on what's wrong with current societal restrictions, and how we can improve all causes of much needless suffering and unhappiness. In my view, we are thereby imminently destined to experience an urgently needed 'tipping point' in which a critical mass of humanity will begin to co-create a much more compassionate world, with bottom-up societies serving people and planet over profits.

Accordingly, while "sheltering in place", I've been updating SillySutras postings from my optimistic faith-based perspectives. So far I've explained how we can find ever increasing happiness for everyone everywhere:

1) By self-identifying as universal spirit, and not as just mortal bodies and their thoughts;
2) By embracing the whole of Nature with loving-kindness and compassion, and thereby ending all unsustainable pillaging, poisoning and exploiting of our precious planet and its vulnerable beings;
3) By consciously expressing love, gratitude and goodwill through our bodily and global electromagnetic and hydrologic systems; and
4) By lovingly and forgivingly transcending negative tendencies (like selfishness, fear, and anger) which always hurt us and others.

Today, I'm updating my foregoing memoirs posting about Honoring Devotional "Holy Fools" to explain how coronavirus suffering is awakening our deepest caring instincts, to reveal why we must intuitively and conscientiously follow our heart, even if we're ridiculed as "conspiracy theorists", fools or ascetic 'heretics'. This is a crucial life lesson which my beloved Guruji humbly taught by instructing:
"Follow your heart – even if it contradicts my words."

"If there is love in your heart, you don't have to worry about rules."

~ Shri Dhyanyogi Madhusudandas


Similarly, Shakespeare wisely advised:
This above all: to thine own Self be true,

And it must follow, as the night the day,

Thou canst not then be false to any [person]."

~ William Shakespeare ~ Hamlet, Act I, Scene III

And by following our heart – our Self – we are guided by intuitive faith,
which is beyond thought or reason:
"Faith is a knowledge within the heart,

beyond the reach of proof."

"The heart has its reasons that reason does not know."

"Faith is different from proof; the latter is human,
the former is a Gift from God."

~ Blaise Pascal

The coronavirus emergency is a disguised blessing, awakening our deepest caring instincts.

Humanity is a "social species" which has survived and thrived mostly communally and interdependently. According to famed anthropologist Margaret Mead, compassionate caring for one-another is the first sign of human civilization.
Mead was asked by a student what she considered to be the first sign of civilization in a culture. The student expected Mead to talk about fishhooks or clay pots or grinding stones. But Mead said that the first sign of civilization in an ancient culture was a femur (thighbone) that had been broken and then healed. Mead explained that in the animal kingdom, if you break your leg, you die. You cannot run from danger, get to the river for a drink or hunt for food. You are meat for prowling beasts. No animal survives a broken leg long enough for the bone to heal.

"A broken femur that has healed is evidence that someone has taken time to stay with the one who fell, has bound up the wound, has carried the person to safety and has tended the person through recovery. Helping someone else through difficulty is where civilization starts," Mead said. "We are at our best when we serve others.  Be civilized."

~ Ira Byock, The Best Care Possible: A Physician's Quest to Transform Care Through the End of Life (2012)
Although compassionately caring for one-another is a primordial human propensity, since advent of the industrial age we've become increasingly ruled by reductionist systems rather than by universal compassion. And we've been thinking a lot (unlike other species), without remembering or realizing that our thoughts create our "reality"; that for each of us "this world is wrought with naught but thought".
Thus we've forgotten that:
"All that we are is the result of what we have thought:

it is founded on our thoughts, it is made up of our thoughts.

If a man speaks or acts with an evil thought, pain follows him,

as the wheel follows the foot of the ox that draws the carriage."

~ Buddha

Accordingly, we mistakenly self-identify as and with our physical bodies and thoughts, rather than as our shared spirit of universal Love. Also, although we're able to perceive only a tiny part of the vast spectrum of quantum field energy, we mistakenly think and believe that "reality" is only what we can directly or instrumentally perceive, identify and measure. So we don't deem as 'real' that which we can't yet perceive or detect.

Ignorantly believing only what we can see or measure, we mistakenly self-identify as separate from each other, and all other apparent objects of our extremely limited perceptions. But all space/time forms and phenomena are immaterial endless energy. E=mc². So our supposed perceived "reality" is "an illusion", as similarly explained by Albert Einstein and Gautama Buddha:
"Reality is merely an illusion, albeit a very persistent one."

"Our separation of each other is an optical illusion of consciousness."

"Space and time are not conditions in which we live,
they are modes in which we think."
~ Albert Einstein

"The world, indeed, is like a dream

and the treasures of the world are an alluring mirage!"

"A wise man, recognizing that the world is but an illusion,

does not act as if it is real, so he escapes the suffering."

~ Buddha

To transcend inevitable space/time karmic suffering as supposed separate entities, perennial wisdom teaches that we must think and behave lovingly and nonviolently, not fearfully, harmfully or violently.
Hence compassionate nonviolence is morally and ethically imperative.

Therefore, instead of fighting unjust others in ways which polarize, divide and separate us, it's best for us to harmoniously live our own inner truth. When we violently oppose perceived enemies we enhance the optical illusion of our separation from each other; viz. as supposedly separate subjects acting against supposedly separate objects, we reify what we resist.

Mahatma Gandhi and Reverend Martin Luther King, Jr. were inspiring exemplars of faith-based nonviolent pursuit of political harmony and spiritual Truth.

Thus, Gandhi maintained only nonviolent and respectful satyagraha advocacy of his social justice causes. E.g. To oppose extremely unjust British Raj taxes and edicts against refining or manufacturing essential salt in occupied India, Gandhi led a nonviolent satyagraha salt march to the Arabian Sea coast where he technically defied British law by gathering salt crystals. The British arrested and jailed almost 60,000 peaceful march participants, including Gandhi, after British police had violently attacked 2,500 marchers. But the Indians didn't react violently.

Similarly, American hero Dr. Martin Luther King, Jr., inspired by Gandhi's satyagraha philosophy, led faith-based nonviolent anti-segregation sit-ins peacefully defying egregiously immoral and unjust Southern racist laws, wherein protestors peacefully endured violent beatings and jailings.

Gandhi's faith-based satyagraha philosophy was elucidated in his wise words, that:
"Civil disobedience becomes a sacred duty when the state has become lawless or corrupt. And a citizen who barters with such a state shares in its corruption and lawlessness."



"There are many causes that I am prepared to die for
but no causes that I am prepared to kill for."

"My faith runs so very much faster than my reason that I can challenge the whole world and say,
'God is, was and ever shall be'."

~ Mahatma Gandhi

The whole world is blessed by compassionately loving and nonviolent beings.

Our supposed space/time "reality" is only immaterial and impermanent energy. So everything we think, do, or say energetically changes this world in some way: our love-thoughts invariably bless this world, while fear-thoughts afflict it. Thus for millennia India has honored avadhutas – self-realized bhakti mystics who bless the world while living beyond usual egoic consciousness and worldly concerns, without adhering to accepted social standards. (See e.g. Advadhuta Gita, and Avadhuta – Wikipedia) And, similarly, Sufis respectfully recognize unconventional God intoxicated masts.

Worldwide there have been countless anonymous or unknown faithful lovers of God – who were sometimes so immersed in Divine Love as to be out of touch with the outside world. Western and Eastern Christianity, and other Eastern mystical religious and spiritual paths have all approvingly recognized God intoxicated 'holy fools' despite their eccentric behaviors which are inconsistent with (unwise) "conventional wisdom" and social norms.

"For the wisdom of this world is foolishness in God's sight."

~ 1 Corinthians 3:19

"Beloved, let us love one another: for love is of God;
and everyone that loves is born of God, and knows God.
Whoever does not love does not know God, because God is love."

~ 1 John 4:7-8

In our relative "reality", Love always triumphs over the fearful illusion of 'evil'.

For millennia saints and sages have revealed that God is Absolute Unity, whereas this space/time world is "maya": an illusionary thought-formed "reality" of relativity and duality – with perceived opposites, like then/now, light/dark, in/out, good/bad, win/lose, etc.

Thus, Paramahansa Yogananda tells us that in our space/time world
"Newton's [3rd] Law of Motion is a law of maya: "To every action there is always an equal and contrary reaction; the mutual actions of any two bodies are always equal and oppositely directed." "To have a single force is impossible. There must be, and always is, a pair of forces equal and opposite."


And Yogananda reveals that
"To surmount maya was the task assigned to the human race by the millennial prophets. To rise above the duality of creation and perceive the unity of the Creator was conceived . . [by the millennial prophets] as man's highest goal. Those who cling to the cosmic illusion must accept its essential law of polarity: flow and ebb, rise and fall, day and night, pleasure and pain, good and evil, birth and death."

And he says that according to Divine design, prodded by suffering, we will ultimately remember our Absolute Unity, and transcend the illusions of duality and relativity:
"The good and evil of maya must ever alternate in supremacy. If joy were ceaseless here in this world, would man ever seek another? Without suffering he scarcely cares to recall that he has forsaken his eternal home. Pain is a prod to remembrance. The way of escape is through wisdom! The tragedy of death is unreal; those who shudder at it are like an ignorant actor who dies of fright on the stage when nothing more is fired at him than a blank cartridge. [Humankind] are the children of light; they will not sleep forever in delusion."

Coronavirus suffering is awakening Humanity to triumph with Love over the fearful illusion of 'evil'.

While prevented from pursuing our normal activities, we are remembering and realizing the primary importance of compassionately caring for one-another. And we are observing and rejecting unwarranted edicts, fears and 'lock-downs', which cause much needless suffering and unhappiness. Also we are recognizing and rejecting the utter insanity of a tiny few of our autocratic "leaders", who until now have thwarted expression and satisfaction of our primordial need for happiness as Love.

Just as enduring spiritual traditions have invariably recognized and honored eccentric beings (like avadhutas) who bless this world while consciously immersed in universal Love, they have also traditionally recognized and rejected (as demons or Archons) seemingly sub-human eccentrics lacking in compassion or devoid of empathy, who try to prevent our evolution to non-material realms by provoking panic and fear to polarize, divide and control us. Nowadays expert psychologists may identify and diagnose such beings as "psychopaths" who are ruling and ruining this world.

Thus we are about to recognize and replace current exploitive autocratic leaders and systems with loving societies serving people and planet over profits. Despite our inevitable 'ups and downs' our ultimate success is divinely destined.

"When I despair, I remember that all through history
the way of truth and love has always won.
There have been tyrants and murderers
and for a time they seem invincible,
but in the end they always fall — think of it. Always."
~ Mahatma Gandhi

Invocation.

May we be compassionately inspired to help end needless suffering,
By faithfully following our Hearts
To co-create a new and wonderful world
Of happiness, harmony and health
For everyone everywhere,

And so shall it be!

Ron Rattner