Posts Tagged 'Persian Sufi mystics'
"For the wisdom of this world is foolishness in God's sight."
~ 1 Corinthians 3:19
"Love is the highest, the grandest, the most inspiring, the most sublime principle in creation."
~ Paramahansa Yogananda – Journey To Self-Realization
"Thou shalt love the Lord thy God with all thine heart,
and with all thy soul, and with all thy might."
~ Deuteronomy 6:4-5
"Beloved, let us love one another: for love is of God; and everyone that loves is born of God, and knows God. Whoever does not love does not know God, because God is love."
~ 1 John 4:7-8
"Full of love for all things in the world;

practicing virtue in order to benefit others,

this man alone is happy."

~ Buddha
"Your task is not to seek for love,

but merely to seek and find
 all the barriers within yourself

that you have built against it."

~ Rumi
"Love Is The Law Of Life:

All love is expansion, all selfishness is contraction. 
Love is therefore the only law of life. 
He who loves lives, he who is selfish is dying. 
Therefore, love for love's sake,
 because it is law of life, just as you breathe to live."

~ Swami Vivekananda
"Only if one knows the truth of Love, which is the real nature of Self, will the strong entangled [ego] knot of life be untied. Only if one attains the height of Love will liberation be attained. Such is the heart of all religions. The experience of Self is only Love, which is seeing only Love, hearing only Love, feeling only Love, tasting only Love and smelling only Love, which is bliss."
~ Sri Ramana Maharshi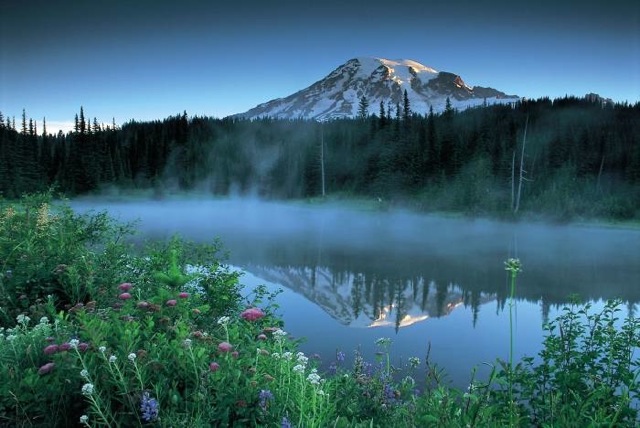 Introduction

In prior memoir chapters I have recounted my midlife transformation from Secular Hebrew social justice litigation lawyer to "Born-again Hindu", and then to "Uncertain Undo", devotional and emotional lover of God. [See e.g. Crying For God and other 'Kundalini Kriyas']

In this chapter I will explain how, as a newly transformed 'lover of God', I came to appreciate rare ascetic and eccentric lovers of God, who've often been regarded as God intoxicated "heretics" or "holy fools".

To help you understand why I have honored spiritual "heretics" and "holy fools" as lovers of God, I will first summarize my devotional history.

Ron's Devotional history summary

Until my profound midlife spiritual awakening to Self identity as Awareness, I hadn't shed tears as an adult. But thereupon, at age forty three I cried for twenty four hours. Then, after the Awakening experience, I initially wondered why I was crying so much. But I soon realized with amazement that I was crying with intense longing for God. (See Beholding The Eternal Light Of Consciousness.) 

Thereafter, I became and remained an extremely devotional, and inwardly unconventional, frequent crier for God – often ecstatically longing and calling for the Divine.

After meeting my beloved Guruji, Shri Dhyanyogi Madhusudandas, and receiving his shaktipat initiation into the path of kundalini yoga, as "Rasik: one engrossed in devotion", I gradually learned that my continual longing and profuse crying for God was an immense transformative blessing – recognized not only in the bhakti Hindu devotional tradition, but also in various other devotional and mystical spiritual traditions, such as the Sufi Supreme LOVE tradition of Rumi and Hafiz, and the Orthodox/Catholic "gift of tears" tradition of St. Isaac of Ninevah, St. Ignatius of Loyola and St. Francis of Assisi.

I came to realize that my profuse crying spells – which Guruji called kriyas – were purifying my body and nervous system, and permitting 'peek experiences' advancing spiritual evolution.  For example, in addition to crying, I began experiencing previously unprecedented and protracted laughing spells, and numerous other spontaneous and unpremeditated actions, sensations, and feelings – like indescribable peace, joy and ecstasy.

Thus, when not crying I often had what I called 'alternative LSD experiences' of spontaneous (and sometimes ecstatic) Laughing, Singing, and Dancing. And even as an octogenarian "Uncertain Undo" I still often privately experience spontaneous outbursts of laughing, crying, and calling to God, though with advanced age singing and dancing have been curtailed.

Guruji's explanation was that:

"There are two kinds of kriyas, one is for purification and the other for the manifestation of joy. ..
Whenever one experiences great joy or bliss, this also manifests physically as crying or laughing."
~ Shri Dhyanyogi Madhusudandas

St. Isaac of Ninevah, explained that as signs of Grace, "unspeakable joy arises in the soul", and that:

"The fruits of the inner man begin only with the shedding of tears. When you reach the place of tears, then know that your spirit has come out from the prison of this world and has set its foot upon the path that leads towards the new age." 

~ Isaac of Nineveh, 7th C. Orthodox Saint and Persian Mystic

Learning about devotional spirituality

Not until my 1976 spiritual awakening, did I begin learning about spirituality.

On moving from Chicago to San Francisco in 1960, I was ignorant about spiritual subjects, or religions other than Judaism.

I knew nothing about Christian saints, or core Christian teachings. I didn't even realize that my new "San Francisco" home city was named for history's most popular Christian saint. Moreover, apart from Christianity, I was ignorant of Eastern spiritual and religious teachings.

Growing up in Chicago, I had become familiar with Judaism's core teachings:

" Hear, O Israel: The Lord our God is One";  and
"Thou shalt love the Lord thy God with all thine heart,
and with all thy soul, and with all thy might."
~ Deuteronomy 6:4-5
However, I had no idea of their supremely profound esoteric importance.

But my midlife spiritual awakening experiences triggered an unprecedented interest in spiritual subjects. Initially – sparked by inner experiences and amazing synchronicities – I experienced great curiosity about Saint Francis of Assisi, and about Christian teachings which inspired him.

Later I began reading hagiographic stories about other Eastern and Western saints and sages. Gradually, I learned that – apart from Jesus and a few other world-famous exemplars of Divine LOVE – the Divine devotional path has been followed by countless unknowns, especially in certain societies which for centuries have honored and emphasized devotional Love.

And gradually I became inspired by genuine "lovers of God" as exemplars of an important spiritual tradition, with which I had instinctively joined.

Lovers of God as "Heretics"

On discovering Rumi poetry, I learned that Persian culture has long encompassed all aspects of love, culminating with mystical Divine LOVE as the ultimate goal in life. And, similarly, that Sufi philosophy has so honored eccentric lovers of God that it has specifically identified many of them as "masts" – persons so overwhelmed with love for God, that they appear externally disoriented.

Also, during my 1982 pilgrimage to India I learned that for millennia India has honored avadhutas, self-realized bhakti mystics living beyond usual egoic consciousness and worldly concerns, without adhering to accepted social standards. (See e.g. Advadhuta Gita, and Avadhuta – Wikipedia)

I especially remember seeing a peacefully smiling elderly man sitting stark naked on a rock in freezing temperatures midst ice and snow near the Himalayan headwaters of the holy Ganges river.

Like Sufi "masts" and Indian avadhutas, worldwide there have been countless unknown lovers of God – who sometimes were so immersed in Divine Love as to be out of touch with the outside world. Western Christianity, Eastern Christianity, and other Eastern mystical religious and spiritual paths have all recognized God intoxicated 'holy fools' with extraordinarily unconventional behaviors inconsistent with social norms.

Famous Devotional "Heretic" Prophets

In Western Christianity Paul the Apostle proclaimed that
"The wisdom of this world is foolishness in God's sight."
(1 Corinthians 3:19)

So, Christianity has at times rejected as foolishness "the wisdom of this world". And it has endorsed the 'Imitation of Jesus Christ' – who preached "Love your neighbors" and even "your enemies". And 'heretically' repudiated socially condoned hypocrisy, brutality and thirst for worldly power and gains; forgivingly endured crucifixion, mockery and humiliation from ignorant crowds; and even audaciously proclaimed the ultimate non-duality 'forbidden mystical Truth' – that "I and the Father are one" (John 10:30).

In learning about Jesus' "heretic" teachings – especially his Sermon on the Mount – I instinctively saw him as an outspoken social justice reformer, and Truth telling political and religious nonconformist. And I intuitively honored him as a wise man, like prophets of other great religions, but not as God's "only Son".

I always thought of "God" as ONE universally immanent nameless, formless, nonjudgmental Supreme Power. So I rejected any idea of a personal or judgmental God, and considered the Bible a collection of metaphoric legends – not as 'the word of God' who spoke only through special messengers.

And just as I always rejected Torah teachings about Jews as "chosen people", I could never accept Christian dogma that Jesus was God's "only Son" because he proclaimed "I and the Father are one". Nor – like Gandhi – could I morally accept non-egalitarian Hindu scriptures justifying socially stratified caste systems, with some people deemed "untouchables".

But I accepted that perennially, in historically dark and threatening eras of rampant world materialism, decadence, and violence, there propitiously have appeared renowned wise beings – like Jesus – to prophetically guide Humankind to societal and spiritual renaissance. And that as religious nonconformists and social dissidents these famous reformers often were considered and punished as "heretics" by contemporary worldly authorities.

'Discovering' Saint Francis of Assisi and Sri Ramakrishna as heretic "holy fools".

Most famous Christian imitator of Jesus was Saint Francis of Assisi who in midlife – as an eccentric apostle of Love – renounced and relinquished all his worldly possessions and privileges as son of a wealthy merchant, to live as a hermit in the Umbrian countryside; and later to establish an exemplary order of Franciscan Friars who gave away all possessions and survived only on alms while preaching in the streets to common people. Francis so completely identified with Jesus that, near the end of his earthly life, he became the first saint in history to miraculously receive crucifixion stigmata.


Perhaps the best known Indian saint of the nineteenth century was Indian Holy Man Sri Ramakrishna Paramahansa – an extraordinarily charismatic and eccentric ascetic, sometimes compared to St. Francis of Assisi.
(See
Sri Ramakrishna and St. Francis of Assisi, by Sister Devamata, 1935
)
After my midlife spiritual awakening, I felt increasing egalitarian affinity and harmony with people living unconventionally from inside out, rather than worldly outer directed and conventional people.
And in learning about many famous saints and mystics, somehow I clearly felt most affinity with Saint Francis of Assisi and Sri Ramakrishna Paramahansa.
Both of them were extraordinarily charismatic ascetics, having relinquished and renounced all worldly pleasures and privileges, to live unconventionally in utter simplicity. Both were remarkably unconventional and seemingly erratic "God intoxicated" exemplars of Divine Love and devotional faith – blessed with the 'gift of tears' and of spontaneously praying, singing, conversing and calling to the Divine, which as egalitarians they beheld everywhere and in every being.  Both saints eschewed punditry and were simple, unschooled and unscholarly, yet with vast inner wisdom imparted conversationally and recorded by others.
Both historically helped to religiously reform the world by charismatically living their teachings. And both were so eccentrically unconventional that they were even considered insane by some worldly people, including a few friends and relatives.
Perhaps I found exceptional rapport with both St. Francis and Ramakrishna because my own private devotional tendencies and unconventional behaviors seemed similar to theirs, and especially because of inner and synchronistic experiences, including amazing and
unforgettable déjà vu
of their still palpable divine energies (
shakti
) during
pilgrimages to India and Assisi
.
Later, I learned that that renowned mystical poet-masters Hafiz and Rumi, were Supreme exemplars of the Sufi-Persian path of love. But that even in their Persian societies which honored Love, they were considered by Moslem authorities to be "heretics" or "holy fools" because – like Jesus – they realized and truthfully proclaimed their mystical self-identity as Divine LOVE – a fundamentally forbidden heresy to ruling mullahs. Thus, though Hafiz was not executed, his remains could not be entombed in a Moslem cemetery in his beloved birthplace and cultured home city, Shiraz, Iran.
LOVE as the unseen Source of the world we see
Only after first 'discovering' famous God intoxicated "Holy Fools", did I later learn about the countless unknown others who bless this world as LOVE. And gradually I have realized that the eccentric but loving behaviors of all "holy fools" can help reveal that societal sanity requires radical reform of orthodox worldly rules and beliefs.
Moreover, I have realized that Divine LOVE, which they embody and emanate, inevitably advances human spiritual evolution –
That as we open our hearts, we ultimately remember we are ONE spirit eternally encompassing all life as LOVE;
That we are the unseen Source of the world we see!
Invocation – Love for all, Hatred for none!
So let us love GOD
with all our heart and soul and with all our might
.
And with firm faith, may our guiding motto ever be
'Love for all, Hatred for none!'


And so shall it be!

Ron Rattner


2020 Coronavirus Epilogue.

Dear Friends,

After my midlife spiritual self-identity awakening epiphany, I began experiencing an ever-expanding and ever-blessed faith-based life. (See https://sillysutras.com/ive-found-a-faith-based-life/.) Especially after miraculously surviving a June, 2014 near-death taxicab rundown, I've been blessed by living with constant faith in God, without worry or fear of inevitable death or disease, while gratefully experiencing every day as a bonus, and every breath a blessing.

From my faith-based perspective, the current "new normal" coronavirus pandemic crisis of worldwide fear and panic is a once-in-a-lifetime 'fork-in—the-road' opportunity for humankind to co-create a new and wonderful world of happiness, harmony and health for everyone everywhere, rather than degenerate into a locked-down dystopian/Orwellian "Big Brother" era of unprecedented human control and enslavement by a few psychopaths.

Because of my advanced age, as an allegedly viral-vulnerable 87 year old elder, I'm probably soon scheduled to bid 'bye bye' to the 21st century. But while this blessed lifetime continues, I wish to help others find spiritual happiness by sharing spiritual memoirs and perspectives which have guided me to faith-based living, as my beloved Guruji, Sri Dhyanyogi Madhusudandas requested in 1992.

Because normal activities of billions of people worldwide have been disrupted by current coronavirus edicts, fears and quarantines, with many people suffering unanticipated deprivations of basic needs, most humans have been motivated to observe and reflect on what's wrong with current societal restrictions, and how we can improve all causes of much needless suffering and unhappiness. In my view, we are thereby imminently destined to experience an urgently needed 'tipping point' in which a critical mass of humanity will begin to co-create a much more compassionate world, with bottom-up societies serving people and planet over profits.

Accordingly, while "sheltering in place", I've been updating SillySutras postings from my optimistic faith-based perspectives. So far I've explained how we can find ever increasing happiness for everyone everywhere:

1) By self-identifying as universal spirit, and not as just mortal bodies and their thoughts;
2) By embracing the whole of Nature with loving-kindness and compassion, and thereby ending all unsustainable pillaging, poisoning and exploiting of our precious planet and its vulnerable beings;
3) By consciously expressing love, gratitude and goodwill through our bodily and global electromagnetic and hydrologic systems; and
4) By lovingly and forgivingly transcending negative tendencies (like selfishness, fear, and anger) which always hurt us and others.

Today, I'm updating my foregoing memoirs posting about Honoring Devotional "Holy Fools" to explain how coronavirus suffering is awakening our deepest caring instincts, to reveal why we must intuitively and conscientiously follow our heart, even if we're ridiculed as "conspiracy theorists", fools or ascetic 'heretics'. This is a crucial life lesson which my beloved Guruji humbly taught by instructing:
"Follow your heart – even if it contradicts my words."

"If there is love in your heart, you don't have to worry about rules."

~ Shri Dhyanyogi Madhusudandas


Similarly, Shakespeare wisely advised:
This above all: to thine own Self be true,

And it must follow, as the night the day,

Thou canst not then be false to any [person]."

~ William Shakespeare ~ Hamlet, Act I, Scene III

And by following our heart – our Self – we are guided by intuitive faith,
which is beyond thought or reason:
"Faith is a knowledge within the heart,

beyond the reach of proof."

"The heart has its reasons that reason does not know."

"Faith is different from proof; the latter is human,
the former is a Gift from God."

~ Blaise Pascal

The coronavirus emergency is a disguised blessing, awakening our deepest caring instincts.

Humanity is a "social species" which has survived and thrived mostly communally and interdependently. According to famed anthropologist Margaret Mead, compassionate caring for one-another is the first sign of human civilization.
Mead was asked by a student what she considered to be the first sign of civilization in a culture. The student expected Mead to talk about fishhooks or clay pots or grinding stones. But Mead said that the first sign of civilization in an ancient culture was a femur (thighbone) that had been broken and then healed. Mead explained that in the animal kingdom, if you break your leg, you die. You cannot run from danger, get to the river for a drink or hunt for food. You are meat for prowling beasts. No animal survives a broken leg long enough for the bone to heal.

"A broken femur that has healed is evidence that someone has taken time to stay with the one who fell, has bound up the wound, has carried the person to safety and has tended the person through recovery. Helping someone else through difficulty is where civilization starts," Mead said. "We are at our best when we serve others.  Be civilized."

~ Ira Byock, The Best Care Possible: A Physician's Quest to Transform Care Through the End of Life (2012)
Although compassionately caring for one-another is a primordial human propensity, since advent of the industrial age we've become increasingly ruled by reductionist systems rather than by universal compassion. And we've been thinking a lot (unlike other species), without remembering or realizing that our thoughts create our "reality"; that for each of us "this world is wrought with naught but thought".
Thus we've forgotten that:
"All that we are is the result of what we have thought:

it is founded on our thoughts, it is made up of our thoughts.

If a man speaks or acts with an evil thought, pain follows him,

as the wheel follows the foot of the ox that draws the carriage."

~ Buddha

Accordingly, we mistakenly self-identify as and with our physical bodies and thoughts, rather than as our shared spirit of universal Love. Also, although we're able to perceive only a tiny part of the vast spectrum of quantum field energy, we mistakenly think and believe that "reality" is only what we can directly or instrumentally perceive, identify and measure. So we don't deem as 'real' that which we can't yet perceive or detect.

Ignorantly believing only what we can see or measure, we mistakenly self-identify as separate from each other, and all other apparent objects of our extremely limited perceptions. But all space/time forms and phenomena are immaterial endless energy. E=mc². So our supposed perceived "reality" is "an illusion", as similarly explained by Albert Einstein and Gautama Buddha:
"Reality is merely an illusion, albeit a very persistent one."

"Our separation of each other is an optical illusion of consciousness."

"Space and time are not conditions in which we live,
they are modes in which we think."
~ Albert Einstein

"The world, indeed, is like a dream

and the treasures of the world are an alluring mirage!"

"A wise man, recognizing that the world is but an illusion,

does not act as if it is real, so he escapes the suffering."

~ Buddha

To transcend inevitable space/time karmic suffering as supposed separate entities, perennial wisdom teaches that we must think and behave lovingly and nonviolently, not fearfully, harmfully or violently.
Hence compassionate nonviolence is morally and ethically imperative.

Therefore, instead of fighting unjust others in ways which polarize, divide and separate us, it's best for us to harmoniously live our own inner truth. When we violently oppose perceived enemies we enhance the optical illusion of our separation from each other; viz. as supposedly separate subjects acting against supposedly separate objects, we reify what we resist.

Mahatma Gandhi and Reverend Martin Luther King, Jr. were inspiring exemplars of faith-based nonviolent pursuit of political harmony and spiritual Truth.

Thus, Gandhi maintained only nonviolent and respectful satyagraha advocacy of his social justice causes. E.g. To oppose extremely unjust British Raj taxes and edicts against refining or manufacturing essential salt in occupied India, Gandhi led a nonviolent satyagraha salt march to the Arabian Sea coast where he technically defied British law by gathering salt crystals. The British arrested and jailed almost 60,000 peaceful march participants, including Gandhi, after British police had violently attacked 2,500 marchers. But the Indians didn't react violently.

Similarly, American hero Dr. Martin Luther King, Jr., inspired by Gandhi's satyagraha philosophy, led faith-based nonviolent anti-segregation sit-ins peacefully defying egregiously immoral and unjust Southern racist laws, wherein protestors peacefully endured violent beatings and jailings.

Gandhi's faith-based satyagraha philosophy was elucidated in his wise words, that:
"Civil disobedience becomes a sacred duty when the state has become lawless or corrupt. And a citizen who barters with such a state shares in its corruption and lawlessness."



"There are many causes that I am prepared to die for
but no causes that I am prepared to kill for."

"My faith runs so very much faster than my reason that I can challenge the whole world and say,
'God is, was and ever shall be'."

~ Mahatma Gandhi

The whole world is blessed by compassionately loving and nonviolent beings.

Our supposed space/time "reality" is only immaterial and impermanent energy. So everything we think, do, or say energetically changes this world in some way: our love-thoughts invariably bless this world, while fear-thoughts afflict it. Thus for millennia India has honored avadhutas – self-realized bhakti mystics who bless the world while living beyond usual egoic consciousness and worldly concerns, without adhering to accepted social standards. (See e.g. Advadhuta Gita, and Avadhuta – Wikipedia) And, similarly, Sufis respectfully recognize unconventional God intoxicated masts.

Worldwide there have been countless anonymous or unknown faithful lovers of God – who were sometimes so immersed in Divine Love as to be out of touch with the outside world. Western and Eastern Christianity, and other Eastern mystical religious and spiritual paths have all approvingly recognized God intoxicated 'holy fools' despite their eccentric behaviors which are inconsistent with (unwise) "conventional wisdom" and social norms.

"For the wisdom of this world is foolishness in God's sight."

~ 1 Corinthians 3:19

"Beloved, let us love one another: for love is of God;
and everyone that loves is born of God, and knows God.
Whoever does not love does not know God, because God is love."

~ 1 John 4:7-8

In our relative "reality", Love always triumphs over the fearful illusion of 'evil'.

For millennia saints and sages have revealed that God is Absolute Unity, whereas this space/time world is "maya": an illusionary thought-formed "reality" of relativity and duality – with perceived opposites, like then/now, light/dark, in/out, good/bad, win/lose, etc.

Thus, Paramahansa Yogananda tells us that in our space/time world
"Newton's [3rd] Law of Motion is a law of maya: "To every action there is always an equal and contrary reaction; the mutual actions of any two bodies are always equal and oppositely directed." "To have a single force is impossible. There must be, and always is, a pair of forces equal and opposite."


And Yogananda reveals that
"To surmount maya was the task assigned to the human race by the millennial prophets. To rise above the duality of creation and perceive the unity of the Creator was conceived . . [by the millennial prophets] as man's highest goal. Those who cling to the cosmic illusion must accept its essential law of polarity: flow and ebb, rise and fall, day and night, pleasure and pain, good and evil, birth and death."

And he says that according to Divine design, prodded by suffering, we will ultimately remember our Absolute Unity, and transcend the illusions of duality and relativity:
"The good and evil of maya must ever alternate in supremacy. If joy were ceaseless here in this world, would man ever seek another? Without suffering he scarcely cares to recall that he has forsaken his eternal home. Pain is a prod to remembrance. The way of escape is through wisdom! The tragedy of death is unreal; those who shudder at it are like an ignorant actor who dies of fright on the stage when nothing more is fired at him than a blank cartridge. [Humankind] are the children of light; they will not sleep forever in delusion."

Coronavirus suffering is awakening Humanity to triumph with Love over the fearful illusion of 'evil'.

While prevented from pursuing our normal activities, we are remembering and realizing the primary importance of compassionately caring for one-another. And we are observing and rejecting unwarranted edicts, fears and 'lock-downs', which cause much needless suffering and unhappiness. Also we are recognizing and rejecting the utter insanity of a tiny few of our autocratic "leaders", who until now have thwarted expression and satisfaction of our primordial need for happiness as Love.

Just as enduring spiritual traditions have invariably recognized and honored eccentric beings (like avadhutas) who bless this world while consciously immersed in universal Love, they have also traditionally recognized and rejected (as demons or Archons) seemingly sub-human eccentrics lacking in compassion or devoid of empathy, who try to prevent our evolution to non-material realms by provoking panic and fear to polarize, divide and control us. Nowadays expert psychologists may identify and diagnose such beings as "psychopaths" who are ruling and ruining this world.

Thus we are about to recognize and replace current exploitive autocratic leaders and systems with loving societies serving people and planet over profits. Despite our inevitable 'ups and downs' our ultimate success is divinely destined.

"When I despair, I remember that all through history
the way of truth and love has always won.
There have been tyrants and murderers
and for a time they seem invincible,
but in the end they always fall — think of it. Always."
~ Mahatma Gandhi

Invocation.

May we be compassionately inspired to help end needless suffering,
By faithfully following our Hearts
To co-create a new and wonderful world
Of happiness, harmony and health
For everyone everywhere,

And so shall it be!

Ron Rattner


"To every thing there is a season,
and a time to every purpose under the heaven."
~ Ecclesiastes 3:1
"The winds of grace are always blowing,
but you have to raise the sail."
~ Sri Ramakrishna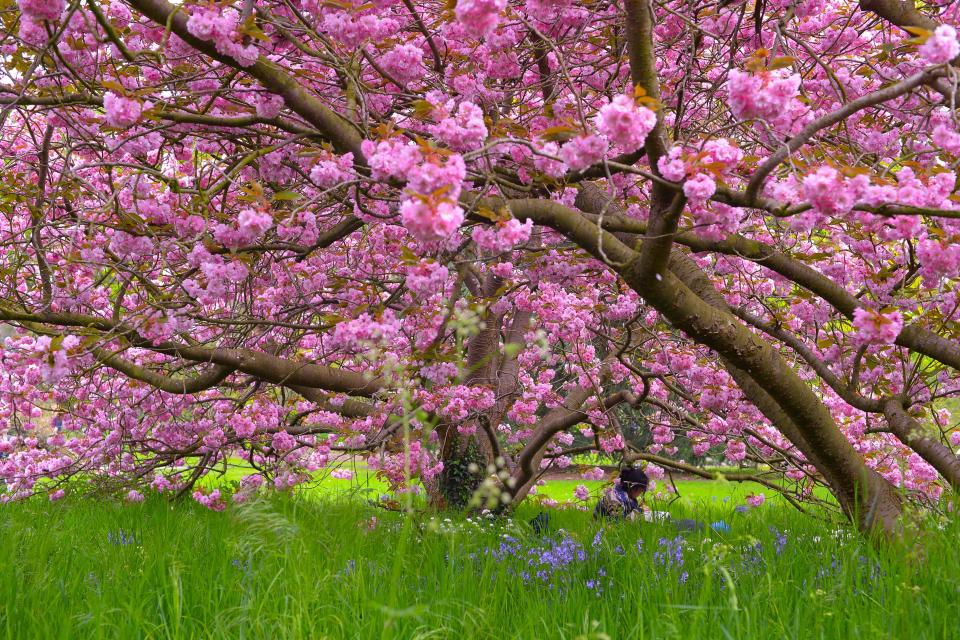 Ron's introduction.

I first learned of Chapter 3:1-8 of the Book of Ecclesiastes on hearing a popular 1960's folk song written by Pete Seeger called "Turn! Turn! Turn!" quoting the biblical passages verbatim beginning with: "To every thing there is a season, and a time to every purpose under the heaven." I then sensed the importance of those passages (attributed to King Solomon), but never deeply reflected upon them until after my 1976 midlife spiritual awakening.

Until then, I was largely insensitive to the symbolic importance of time cycles, and I had little inner inclination to celebrate or commemorate new years or new seasons. Only afterwards did I begin learning about importance of astronomical and astrological sciences with increasing appreciation of ancient pre-Christian cultures which recorded time through solar, lunar or lunisolar calendars, such as Persian, Mayan, Islamic, Vedic, Hebrew, Chinese, and Tibetan.

Paradoxically, since my midlife change of life I have become increasingly aware of the importance of Earth life seasons and cycles in time, while realizing that cosmically Albert Einstein was right when he told us: "the distinction between past, present, and future is only a stubbornly persistent illusion"; and, that "space and time are not conditions in which we live, [but] modes in which we think."

Thus I have realized and written that "time is how we measure NOW".

Yet, this posting (on the March 20, 2019, vernal equinox) is sincerely dedicated to inspiring our understanding of how auspicious Earth-life cycles and seasons can help us bless and transform this world, until we ultimately transcend it.

Vernal Equinox Blessings and Opportunities.

The vernal equinox is a traditionally important astronomical event which can mark an especially auspicious new life phase for everyone everywhere, and for all Life on our precious planet.  Especially in Northern climes spring is considered a season for spiritual renewal and rebirth; a time for recognition of our cyclic transition from darkness to light – of both inner and outer illumination. And this can be an especially auspicious time for political progress everywhere on our precious planet.

Thus, as awakening spiritual siblings we can collectively resolve critical interpersonal and international planetary problems, which threaten all Life on our precious planet, and which can be solved only through our awakened awareness of how and why we humans alone have caused these crises.

Whatever our cultural conditioning, or our spiritual, religious or ethical traditions, we can NOW join together in identifying and  symbolically discarding old defilements, so as to continue earth-life with a fresh clean slate – a process exemplified by the ancient vernal equinox New Year tradition of Zoroastrianism, which is observed by millions people worldwide as Nowruz.

Many religious historians believe that Zoroastrianism is the oldest of the revealed world-religions, and that it may have influenced humankind, directly and indirectly, more than any other single faith; that it has influenced the major Asian religions, and that many beliefs of the Jewish, Christian and Muslim monotheistic religions were derived from Zoroastrianism. 

Zoroastrianism teaches that Life's purpose is to renew the world; to help the world progress towards perfection.  And, that Happiness in Life comes to those who work for the happiness of others.

Key Zoroastrian tenets are: 
"Good thoughts, good words, good deeds."; "Do the right thing because it is the right thing to do, and then all beneficial rewards will come to you"; and "There is only one path and that is the path of Truth."

Like many Westerners I first learned of the wisdom of the Persian mystical tradition through the poems of the great Persian Sufi mystics Rumi and Hafiz, some of which are posted on SillySutras.com. Rumi's poetry is so superlatively beautiful and mystically insightful – even when translated from Farsi – that he has been recently called the "most popular poet in America", over seven centuries since his death.

And just as many Western people keep copies of the bible in their homes, many Persian and Iranian people keep copies of Hafiz' writings which they consider the pinnacle of Persian literature.  The poems and sayings from Rumi and Hafiz quoted on SillySutras.com are the amongst the most beautiful and deeply insightful postings on the entire website, and I commend them to your attention. See here and here.

If like countless others you are inspired to help the world through infinite opportunities for transformative blessings for everyone everywhere enhanced by this auspicious equinox Earth life cycle, it is important to remember that such blessings are not automatic but depend on our loving thoughts, words and deeds. The principle was succinctly stated by Indian sage Sri Ramakrishna Paramahamsa, who reminds us that:

"The winds of grace are always blowing, but you have to raise the sail."

Conclusion.

We are living in extraordinarily turbulent times with immense dangers and opportunities. But we are encouraged by Rumi's consoling wisdom:

"Do not be sad.
For God sends hope in the darkest moments. 
The heaviest rain comes from the darkest clouds." 
~ Rumi

May we collectively view what is happening environmentally and politically as disintegration of an old world paradigm that has become painfully and harmfully obsolete, to make way for a more enlightened and elevated new age that can and will bless all life on our precious  planet.

And let us each from our unique perspectives, and with our unique propensities, lovingly 'raise our sails to the winds of grace' which will hasten a new golden age of peace on earth and goodwill for all.

And so may it be!

Ron Rattner


"Turn! Turn! Turn!" – Video.





"I consider myself a Hindu, Christian, Moslem, Jew, Buddhist and Confucian."
~ Gandhi
"Not Christian or Jew or Muslim, not Hindu, Buddhist, Sufi, or Zen.

Not any religion
My place is the placeless, a trace of the traceless.

Neither body or soul."
~ Rumi
"There is a temple, a shrine, a mosque, a church where I kneel.
Prayer should bring us to an altar where no walls or names exist.
Is there not a region of love where the sovereignty is illumined nothing,"
~ Rabia of Basra
"I have learned so much from God
That I can no longer call myself
a Christian, a Hindu, a Muslim, a Buddhist, a Jew"
~ Hafiz
"The great religions are the ships,
Poets the life boats. 
Every sane person I know has jumped overboard."
~ Hafiz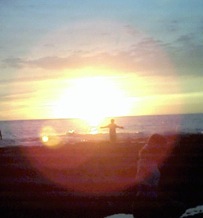 I Have Learned So Much ~ by Hafiz
I have learned so much from God
That I can no longer call myself
a Christian, a Hindu, a Muslim, a Buddhist, a Jew.

The Truth has shared so much of itself with me
that I can no longer call myself
a man, a woman, an angel
or even pure soul.

Love has befriended me so completely
It has turned to ash and freed me
of every concept and image
my mind has ever known.


-Hafiz, translated by Daniel Ladinsky in
The Gift: Poems by Hafiz the Great Sufi Master


Ron's Reflections on "I Have Learned So Much" ~ by Hafiz

Dear Friends,

"I Have Learned So Much" by Sufi Poet-Saint Hafiz, is one of the most inspiring writings on this website.

Though composed seven centuries ago, Hafiz's enlightened verses continue to bless the world as LOVE.

And they deeply inspire our soul's remembrance that – beyond any words or concepts or religious rules – Eternal LOVE is the only Reality.

As we read these illumined verses may we – like Hafiz – be freed as LOVE "of every concept and image (that) mind has ever known."

And so may it be!