Posts Tagged 'Anandamayi Ma'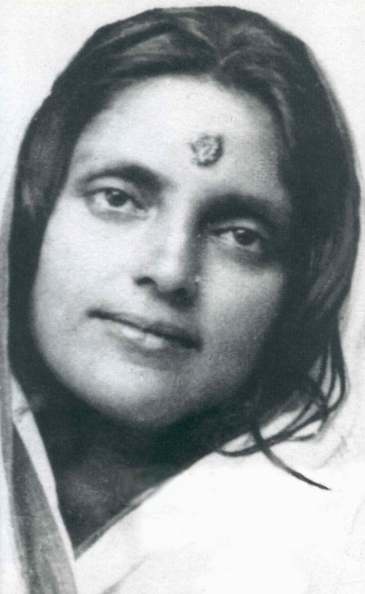 "There is no liquid like a tear from a lover's eye."
~ Rumi
"When the tears course down my cheeks,
they are a proof of the beauty and grace of my beloved."
~ Rumi
"There is a sacredness in tears.
They are not the mark of weakness, but of the Power.
They speak more eloquently than ten thousand tongues.
They are messengers of overwhelming grief and unspeakable love."
~ Rumi
"Do you want deliverance from the bonds of the world?
Then weeping profusely, you will have to cry out from the bottom of your heart:
Deliver me, Great Mother of the World, deliver me!….
When by the flood of your tears the inner and outer have fused into one, you will find her whom you sought with such anguish, nearer than the nearest, the very breath of life, the very core of every heart…."
~ Anandamayi Ma

Tears are the solution
for dissolution
of other into Mother –
Mother of All,
Mother of Mystery.
~ Ron Rattner, Sutra Sayings

The Emotion Of Devotion – Crying For God

Ron's Introduction.

I cried for twenty four hours upon my profound mid-life Self identity realization. It was first time in my entire adult life that I remember crying. But ever since that unforgettably transformational event, I have often shed profuse tears.

While wondering why I was crying so much, I soon realized that with intense longing I was crying for God. (See Beholding The Eternal Light Of Consciousness.)

Then after meeting my beloved Guruji, Shri Dhyanyogi Madhusudandas, I gradually learned that I had been immensely blessed with a pronounced predisposition for the spiritual path of Divine devotion – the path of Love. And that my continual longing and crying for God was an extraordinary blessing recognized in all enduring devotional paths; known in Hinduism as Bhakti, and in Christianity as the "gift of tears".


Though never a frequent flyer, for many years I became – and remain – a frequent crier. Tears have helped purify my body and nervous system permitting 'peek experiences' of higher states of consciousness. And I have regularly experienced numerous other spontaneous and unpremeditated actions, feelings and sensations which have helped advance my spiritual evolution.
For example, when not crying I often had what I now call 'alternative LSD experiences' of spontaneous – and sometimes ecstatic – Laughing, Singing, and Dancing. Though with advanced age singing and dancing have been curtailed, I still often privately experience spontaneous outbursts of laughing, crying, and calling to God.
Because crying spells and other spontaneous devotional behaviors have happened so often for over forty years, they are mentioned many times in my Memoirs; for example, in an introductory chapter about crying for god and in chapters about déjà vu experiences during pilgrimages to India and Assisi.
May the following succinct teachings and quotations from spiritual texts and masters help all of us of understand the importance of longing for God with the emotion of devotion and "gift of tears".
And may these writings also help remind, encourage and inspire us to open our hearts with deep respect, empathy and compassion for all people and all Life everywhere – as Divinity manifest.


Quotations on Crying For God.

"He who loves me is made pure; his heart melts in joy. He rises to transcendental consciousness by the rousing of his higher emotional nature. Tears of joy flow from his eyes, his hair stands on end, his heart melts in love. The bliss in that state is so intense that, forgetful of himself and his surroundings, he sometimes weeps profusely, or laughs, or sings, or dances; such a devotee is a purifying influence upon the whole universe."
~ Srimad Bhagavatam 11.8 (Lord Krishna to His disciple Uddhave)

"The fruits of the inner man begin only with the shedding of tears. When you reach the place of tears, then know that your spirit has come out from the prison of this world and has set its foot upon the path that leads towards the new age."
~ Isaac of Nineveh, 7th C. Orthodox Saint and Persian Mystic

"There comes a holy and transparent time
when every touch of beauty 
opens the heart to tears.
This is the time the Beloved of heaven 
is brought tenderly on earth.
This is the time of the opening of the Rose."
~ Rumi

"Jesus wept."
~ John 11:35

"The soul would have no rainbow if the eye had no tears."
~ Native American proverb

What soap is for the body, tears are for the soul.
~Jewish Proverb

"There is a palace that opens only to tears."
~ Zohar (source of Kabbalah)

"They that sow in tears shall reap in joy."
~ Psalms 126:5

"Weeping may endure for the night,
but joy cometh in the morning"
~ Psalms 30:5

"Man is like an onion.
When you peel away the layers,
all that is left is tears."
~ Rabbi Nachman of Bratslav, Hasidic master

Q. "Under what conditions does one see God?"
A. "Cry to the Lord with an intensely yearning heart and you will certainly see Him. People shed a whole jug of tears for wife and children. They swim in tears for money. But who weeps for God? Cry to Him with a real cry."
~ Sri Ramakrishna Paramahansa

"When the child refuses to be comforted by anything except the mother's presence, she comes. If you want to know God, you must be like the naughty baby who cries till the mother comes."
~ Paramahansa Yogananda

"Crying to God for five minutes is equal to one hour of meditation."
"The state that we attain by calling and crying to God is equal to the bliss that the yogi experiences in samadhi."
~ Mata Amritanandamayi  (Ammachi)

"As a [thirsty] stag longs for flowing streams,
so longs my soul for thee, O God.
My soul thirsts for God,
for the living God.
When shall I come and behold
the face of God?
My tears have been my food
day and night.
~ Psalm 42.1-3

"You know, if you weep before the Lord, your tears wipe out the mind's impurities of many births, and his grace immediately descends upon you. It is good to weep before the Lord."
~ Sri Ramakrishna (to Sivananda)

"When, hearing the name of Hari or Rama once,
you shed tears and your hair stands on end,
then you may know for certain that you do not
have to perform such devotions as the sandhya any more.
Then only will you have a right to renounce rituals;
or rather, rituals will drop away of themselves."
~ Sri Ramakrishna

'Where does the strength of an aspirant lie? It is in his tears. As a mother gives her consent to fulfill the desire of her importunately weeping child, so God vouchsafes to His weeping son whatever he is crying for"
~ Sri Ramakrishna

"Devotional practices are necessary only so long as tears of ecstasy do not flow at hearing the name of Hari. He needs no devotional practices whose heart is moved to tears at the mere mention of the name of Hari."
~ Sri Ramakrishna

"The waves belong to the Ganges, not the Ganges to the waves. A man cannot realize God unless he gets rid of all such egotistic ideas as 'I am such an important man' or 'I am so and so'. Level the mound of 'I' to the ground by dissolving it with tears of devotion."
~ Sri Ramakrishna

"Even avatars have to desire to be in God in every moment. And when avatars die, they desire with all their being to be united with God. ….. Look at Ramakrishna. How much he wept and prayed for the Divine Mother."
~ Mother Meera to Andrew Harvey, "Hidden Journey", Page 236
"Do you want deliverance from the bonds of the world?
Then weeping profusely, you will have to cry out from the bottom of your heart: Deliver me, Great Mother of the World, deliver me!….
When by the flood of your tears the inner and outer have fused into one, you will find her whom you sought with such anguish, nearer than the nearest, the very breath of life, the very core of every heart…"
~ Anandamayi Ma
"When the child refuses to be comforted by anything except the mother's presence, she comes.
If you want to know God, you must be like the naughty baby who cries till the mother comes."

~ Paramahansa Yogananda
'Where does the strength of an aspirant lie? It is in his tears.
As a mother gives her consent to fulfill the desire of her importunately weeping child, so God vouchsafes to His weeping son whatever he is crying for"

~ Sri Ramakrishna Paramahansa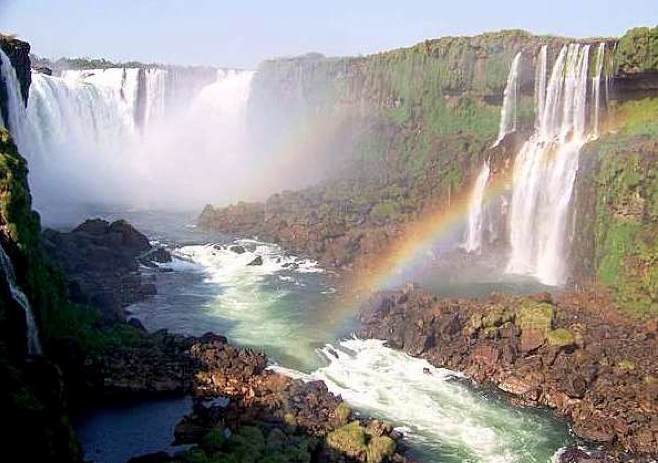 My pivotal rebirth experience, sparked by divorce at age forty three, opened an emotional flood-gate which had been closed since childhood and unleashed for the first time in my adult life an intense and unprecedented torrent of tears. Thus, a 'broken heart' had opened my heart to a new life phase. And never again since that long-locked floodgate was opened have profuse tears failed to flow regularly.

Initially, with a newly a opened heart, I wondered why I was crying so much. Sadness at the divorce was not an adequate explanation for what was happening. But the puzzlement began resolving with my Yosemite epiphany.

At Yosemite, I beheld the unimaginably intense and otherworldly luminosity of "ten thousand suns" only after I had wept with extraordinarily spontaneous intensity, longing to be taken by God.

My tears then were not tears of sadness, but tears of intense longing to merge with that Light – and so to end the illusion of separation from it. I had beheld Divinity in that magnificent panorama of God's cathedral, and with all my Heart intensely yearned to be merged with That.

This unforgettable experience gradually brought to consciousness a realization that my frequent crying was motivated not merely by worldly distress, but by an immensely deep and soulful longing for God.

But realizing why I was crying, raised a new mystery:

"How could it be that a secular lawyer who hadn't cried or fervently prayed during his entire adult life, was now intensely crying for God?"

The Universe gradually provided answers to that question, through a series of extraordinary synchronistic events and experiences following the Yosemite experience.

After my 1978 shaktipat initiation by Shri Dhyanyogi Madhusudandas (Guruji) into the Hindu tradition of kundalini maha yoga, I learned that "Kundalini is the cosmic power in individual bodies"; that when awakened it frequently manifests through spontaneous physical, mental, or emotional phenomena called kriyas; that kriyas automatically open subtle body energy channels (nadis), thereby purifying the nervous system and allowing evolutionary experience of ever subtler states of consciousness.

Also, I learned that in kundalini maha yoga my spontaneous torrents of tears – as well as many of my mystical experiences – were considered purification kriyas. And soon I further learned from repeated experiences that – beyond purification or catharsis – crying kriyas could also be manifestations of extreme joy or bliss, and even ecstasy.

Thus, Guruji has observed:
"Whenever one experiences great joy or bliss, this also manifests physically as crying or laughing. There are two kinds of kriyas, one is for purification and the other for the manifestation of joy."


And I have been extraordinarily lucky enough to repeatedly experience both types of crying kriyas.

For many years I cried so often and so profusely that I came to realize – after initial puzzlement – that I was experiencing a great transformative blessing recognized not only in the Hindu tradition of kundalini yoga but also in various other devotional and mystical spiritual traditions, such as the Sufi tradition of Rumi and Hafiz, and the Catholic tradition of St. Ignatius of Loyola, known as "the gift of tears".

Though never a frequent flyer, I became – and for many years have remained – a very frequent (and sometimes protracted) crier. Tears have helped purify my psyche, body and nervous system permitting 'peek experiences' of higher states of consciousness, as well as many experiences of extreme ecstasy.

And until now I have regularly experienced numerous other non-crying kriyas – spontaneous and unpremeditated activities, feelings and sensations which have helped further my spiritual evolution and through which I have manifested extreme joy and gratitude for this blessed life.

For example, when not crying, I often had what I now call 'alternative LSD' experiences of spontaneous (and sometimes ecstatic) Laughing, Singing, and Dancing.

But of all my spiritual and synchronistic experiences, I continue to believe that the most fortunate was my 1978 synchronistic meeting with Guruji, whose benevolence has helped me ever since, even since he left his body in 1994.

In 1980, just before returning to India, Guruji resided in my San Francisco apartment. During that period, I once spontaneously exclaimed to him: "Guruji, the day I met you was the luckiest day of my life!" He responded, dispassionately and epigrammatically, "That's true."

And I still gratefully agree with that exclamation, and with his response.


"Kundalini is the cosmic power in individual bodies.
It is not a material force like electricity, magnetism, centripetal or centrifugal force.
It is a spiritual potential, Shakti, or cosmic power.
In reality it has no form."
~ Sri Swami Sivananda

Introduction

After my mid-life awakening I began having previously unknown subtle energy perceptions from which I learned that my experiences of "reality" varied with varying states of physical vitality and subtle consciousness. [See eg https://sillysutras.com/extraordinary-energy-experiences-rons-memoirs/]

Following shaktipat initiation from my beloved Guruji – Shri Dhyanyogi Madhusudandas – I learned that many of my new subtle energy perceptions were experiences of what Hindus call "shakti". Since those memorable subtle energy experiences have often related to people from or places in India, in describing them here I use the Sanskrit word "shakti"". But first I'll tell you what I mean by "shakti", regardless of other possible definitions, since other cultures have other words to define such subtle energy.

Here "shakti" means universal consciousness manifesting as primordial life force – or subtlest vital energy. In the human body it is often called "Kundalini" or "Kundalini-Shakti". However, as used here "shakti" life force is not confined to the human body – but is omnipresent in this ever impermanent space/time reality.

Guruji's Shakti 

On meeting Guruji, I was immediately impressed with his extraordinarily powerful emanation of cosmic life-force "shakti". And I learned that it was independent of his physical vitality, and even his physical presence. Moreover, I learned that Guruji not only emanated intense shakti but that he was one of those rare yogis who could intentionally transfer it to others not only by touch, gaze, or mantra sound, but also by thought. Thus on occasion I experienced Guruji's shakti when not in his physical proximity. And I have experienced intense shakti emanating from Guruji's body even when it was very weak.

While Guruji stayed at my apartment in 1980 just before returning to India, his body was exceptionally weak and his physical vitality exhausted. He was so weak that he had to be carried out of my apartment to the vehicle bringing him to the SFO International airport. But his cosmic shakti energy was as strong as ever. Afterwards, I soon discovered it was so intense that even non-animate objects touched by Guruji had become imbued with it.

While at my apartment Guruji slept at night on a large mattress brought here from the Soquel ashram. During days he often sat on a living room sofa looking out at the panoramic view of San Francisco Bay. A day or two after his departure I helped carry Guruji's mattress out of my twelfth floor apartment, via elevator to a devotee's van parked in the basement garage to be returned to the ashram. After only a few minutes of clutching Guruji's mattress, I became tremendously "enshakticated" – intoxicated merely by proximity to Guruji's cosmic life-force which had amazingly permeated the mattress, rather than by ingesting some inebriating or hallucinogenic substance.

After that amazing experience with the mattress, I realized that my living room sofa where Guruji had sat had been transformed to be a holy relic imbued with his shakti. So I made it an altar. Afterwards for over thirty years I worshiped, prayed, cried and meditated at that altar, and no one sat on it. But sensitive guests and I felt Guruji's holy energy still radiating from it.


In 1978 I attended Guruji's San Francisco lectures on "Death, Dying and Beyond", in which he told of a 1971 death experience, which foreshadowed his later coming to the United States to help people here.* [See footnote]

From those talks, I learned that even when Guruji's physical body was apparently lifeless it continued to emit such extraordinarily intense shakti that several people had been rendered unconscious by it on trying to revive Guruji. So on returning to his body, Guruji had to revive them.

More Shakti Stories

Elsewhere I'll tell you about memorable encounters with Guruji in India and after his 1994 "mahasamadhi" further showing that Guruji's extraordinary emanation of cosmic life-force "shakti", was independent of his physical vitality, and even his physical survival.

Especially during and since my 1982 "trip of a lifetime" spiritual pilgrimage to India, I have been blessed with many more "enshakticating" experiences, not only with Guruji but with other holy people and places, which have confirmed the transcendent power of cosmic life-force shakti. I don't recall all of those numerous experiences. But I will recount a few which were most memorable.

Darshan of Anandamayi Ma


On arriving in India in 1982 (four years after receiving shaktipat) I still knew very little about Indian spiritual culture and its many saintly beings, other than my beloved Guruji. But during the marvelous guided pilgrimage tour with Sant Keshavadas I had numerous unforgettable experiences from which which I learned much.

One of the most amazing of such experiences happened near Sri Anandamayi Ma ("Blissful Mother") – perhaps the best known Indian woman saint of the 20th century. Despite her prominence I hadn't heard about this saint before this experience. But since then I can't forget her.

Though in February 1982 Anandamayi Ma was very feeble and ill, and just a few months from her August 27, 1982 mahasamadhi, she agreed to give darshan to our group of spiritual pilgrims at her home in the Indian holy City of Haridwar by the Ganges. As our tour van approached her residence in the Kanikhal district of Haridwar I began to experience intense shakti life-force energy even before we reached her house. It seemed as if her shakti had permeated the whole neighborhood. When we arrived at the saint's residence we were obliged as a large group to remain outdoors, awaiting her appearance.

Finally we were granted her darshan – viz. reverent sight of the divine mother of bliss. Like Guruji on his departure from my apartment, Anandamayi Ma's physical body was so weak and infirm that she had to be carried out and held by a devotee while she bestowed her eternal blessings upon us. Yet her emanation of indescribably intense shakti was totally independent of her lack of physical vitality in a sick and painful body.

As a Divine Being who was temporarily inhabiting a then decrepit physical form, Anandamayi Ma was in no way self-identifying with that form, but only with her true nature – SatChitAnanda – Eternal Truth Existence and Bliss. From birth she had not identified with her physical body – but only with her eternal spirit.

A description of her extraordinary state of being can be found in Paramahansa Yogananda's "Autobiography of a Yogi", chapter 45. There Yogananda recounts his visit with this extraordinary woman saint.

Reluctantly responding to Yogananda's persistent questioning about her life story, she replied:
"Father, there is little to tell."… "My consciousness has never associated itself with this temporary body. Before I came on this earth, Father, 'I was the same.' As a little girl, 'I was the same.' I grew into womanhood, but still 'I was the same.' ….And, Father, in front of you now, 'I am the same.' Ever afterward, though the dance of creation change around me in the hall of eternity, 'I shall be the same.'"

Thus, notwithstanding her sick and painful temporary earth body, this saintly being continued to identify as, and to experience and emanate Divine bliss. And those of us blessed to be near her were unforgettably enveloped and blessed by that transcendent shakti life-force energy which she radiated. Never in this realm do I recall being enveloped by more intense Divine shakti than that which I then experienced.

Déjà vu at Dakshineshwar


Another unforgettable Indian pilgrimage shakti experience happened at Dakshineshwar, the long-time residence outside Calcutta (now Kolkata) of Shri Ramakrishna Paramahansa, famed 19th century Indian holy man and priest of the Kali temple there. From this experience I was reminded that Divine shakti is not dependent on physical presence of its source.

Before visiting Dakshineshwar I knew nothing about Shri Ramakrishna, nor of his spiritual consort 'Holy Mother' Sarada Devi. As we entered the Kali temple enclave our spiritual tour leader and guide, Sant Keshadavadas, briefly told the tour group about how Ramakrishna had become "enlightened" by unrelentingly propitiating the Divine Mother as Kali, the temple deity, and ultimately threatening suicide if She did not grant him her darshan. This was the first time I'd heard that story.

Nor was I yet aware that Swami Vivekananda, Ramakrishna's chief disciple, had often visited him at Dakshineshwar; or that, touched and blessed by Ramakrishna, Vivekananda attained highest spiritual states, became an Indian national hero and first brought Vedantic wisdom to widespread Western audiences. Nor had I yet learned that Vivekananda was very important to my beloved Guruji. ** [see footnote]

The Kali temple was closed to visitors when our group arrived. And we had limited time scheduled there. But for a while we were able to walk around the vast temple enclave and its buildings. In one of those buildings I entered a room where for many years Ramakrishna had slept and given darshan to numerous visiting devotees, including Vivekananda.

Though until then I'd known nothing about Ramakrishna, on entering Ramakrishna's room I experienced his shakti energy with an inexpressibly intense and unprecedented feeling of déjà vu. Though almost one hundred years had passed since Ramakrishna's August 1886 mahasamadhi, his marvelous life-force shakti still pervaded that holy place.

Mysteriously, that room felt so comfortably familiar to me that it seemed I could happily remain there forever. Other tour companions walked in and out of that room. But I didn't want to leave. Only with great reluctance as our tour was about to depart Dakshineshwar did I exit that place, and its unforgettably familiar shakti.

Because of that mysterious harmony and familiarity I became intensely curious about Shri Ramakrishna, and soon began reading about his life and his wisdom. Ultimately, of all the saints whose stories I have reflected on, I came to feel most intuitive affinity with Ramakrishna and with Saint Francis of Assisi, both of whom were extraordinary exemplars of Divine devotion. Though Francis had lived seven hundred years before Ramakrishna in a vastly different age and culture they had similar traits with which I have felt great rapport.

Pilgrimage to Assisi – More Shakti Déjà vu


Even before meeting Guruji, I began having synchronistic inner and outer experiences concerning Saint Francis of Assisi, of whom I was previously ignorant. Because of those experiences I developed deep affinity with and great curiosity about this legendary saint. And I began and have ever since continued daily recitations of the "make me an instrument of Thy peace" prayer associated with him.

Prior to my pilgrimage to India, I was already so inspired by Saint Francis that I regarded him as an archetype to be emulated. But I was unable to satisfy deep intuitive curiosity about 'Francesco' until ten years after that Indian pilgrimage.

Then on 1992 retirement from legal practice, I traveled to India and later to Italy to pay respects to Sri Dhyanyogi and to Saint Francis of Assisi. In Assisi I experienced unforgettable déjà vu, like that experienced at Dakshineshwar. But unlike my brief visit to Dakshineshwar, I spent over a week in and around Assisi, with intense and tear-laden emotion of devotion. During that visit I had a few of the most memorable spiritual experiences of this lifetime, which I have recounted at https://sillysutras.com/2013/10/pilgrimage-to-assisi-communing-with-saint-francis-rons-memoirs/.

I arrived at the Rome airport on a Spring evening in 1992. After sleeping that night at an airport hotel, the next morning I rented an auto and drove north toward Assisi. Instead of taking the fastest autostrada route, I elected a slower scenic route. After a few hours I came to a sign announcing that I was entering Assisi. Immediately after the sign there was a rightward road bend whereupon I beheld a vista of my intended destination – the beautiful Umbrian town of Assisi, where St. Francis was born and resided for most of his extraordinary life.

Almost immediately thereafter I was obliged to pull off the road, in a turnoff place.


I couldn't drive further because I began crying spontaneously and intensely, with deep emotion sparked by a mysterious feeling of déjà vu that I had returned to a beloved and familiar place. Only after shedding many tears was I able to resume driving to my destination – the Ananda Spiritual Retreat Center in the Umbrian hills outside Assisi – where I stayed during my pilgrimage there.

The Ananda center had been founded by Swami Kriyananda, a prominent direct disciple of Yogananda, who in Autobiography of a Yogi referred to St. Francis as an "apostle of humility". So, it seemed an ideal place for me stay as a "born-again Hindu" devotee of St. Francis.

According to Swami Kriyananda:
"St. Francis of Assisi was Paramhansa Yogananda's "patron saint." Yogananda had at least two visions of St. Francis that he spoke of — one during a visit to Assisi, Italy in 1936, and another at Mt. Washington that inspired his beautiful poem, "God, God, God." Yogananda admired the renunciation and simplicity of St. Francis."

After sleeping my first night at the Ananda center, the next day I drove into Assisi. With continuing déjà vu I walked through medieval streets of that lovely town experiencing a sweet and mysteriously familiar ambience. Then I visited the giant Basilica of Saint Francis, under which the great saint is entombed. Near the crypt containing his remains there were continuing Masses being celebrated consecutively in various languages for pilgrims from places worldwide.

As a secular Jew transformed to "born-again Hindu", who spoke only English, I had never before participated in a Catholic mass. However, irresistibly I attended several consecutive masses in various languages which I didn't understand. But my heart knew the pervasive sweet and familiar ambience which I had experienced outside the Basilica, and which had become intense for me near Franceso's tomb beneath the Basilica. And I was compellingly drawn to it.

Eight hundred years after Saint Francis had walked in that lovely Umbrian town it seemed for me that it was everywhere still pervaded by his sweet life-force shakti; with its emanation being especially intense at the site of his entombed remains. I will recount in another chapter how afterwards I unforgettably experienced that same familiar life-force emanation at other Assisi shrine places.

Conclusion

My experience with these great saints attests to their timeless Divine life force shakti persisting beyond death; that birth and death are virtual while Life is perpetual.



Footnotes
*In a series of San Francisco talks in November, 1978, entitled: "Death, Dying and Beyond" Guruji recounted this experience:

In 1971, during a terrible Gujarati draught and famine, Guruji became extremely sick and exhausted from selflessly helping people and animals. Guruji's physical body died, and his soul traveled to the heavenly domain of his "Ishta-Devata" Lord Rama – the principal Divine form of his devotional practices. Though Guruji wished to remain forever in Rama's indescribably loving Presence, he was told that he would have to return to his Earthly body because of his unfulfilled desires to help people, whose images were then shown to Guruji. Rama told him: "So long as there are any desires in your mind, … you must return to fulfill those desires."

**Referring to his Guru Ramakrishna, Swami Vivekananda had said in a New York lecture entitled "The Real and the Apparent Man":
"My whole life has been changed by the touch of one of these divine men." . . .

Later, after his 1902 mahasamadhi, Vivekananda appeared in subtle vision to Guruji at a pivotal time in Guruji's sadhana – before his self realization. Vivekananda blessed him, and assured him of spiritual success. Soon thereafter Guruji discovered Vivekananda's book on Raja Yoga which became of great importance to Guruji's sadhana.