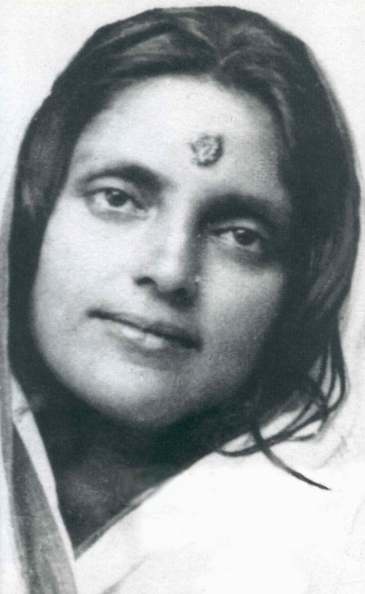 "There is no liquid like a tear from a lover's eye."
~ Rumi
"When the tears course down my cheeks,
they are a proof of the beauty and grace of my beloved."
~ Rumi
"There is a sacredness in tears.
They are not the mark of weakness, but of the Power.
They speak more eloquently than ten thousand tongues.
They are messengers of overwhelming grief and unspeakable love."
~ Rumi
"Do you want deliverance from the bonds of the world?
Then weeping profusely, you will have to cry out from the bottom of your heart:
Deliver me, Great Mother of the World, deliver me!….
When by the flood of your tears the inner and outer have fused into one, you will find her whom you sought with such anguish, nearer than the nearest, the very breath of life, the very core of every heart…."
~ Anandamayi Ma

Tears are the solution
for dissolution
of other into Mother –
Mother of All,
Mother of Mystery.
~ Ron Rattner, Sutra Sayings

The Emotion Of Devotion – Crying For God

Ron's Introduction.

I cried for twenty four hours upon my profound mid-life Self identity realization. It was first time in my entire adult life that I remember crying. But ever since that unforgettably transformational event, I have often shed profuse tears.

While wondering why I was crying so much, I soon realized that with intense longing I was crying for God. (See Beholding The Eternal Light Of Consciousness.)

Then after meeting my beloved Guruji, Shri Dhyanyogi Madhusudandas, I gradually learned that I had been immensely blessed with a pronounced predisposition for the spiritual path of Divine devotion – the path of Love. And that my continual longing and crying for God was an extraordinary blessing recognized in all enduring devotional paths; known in Hinduism as Bhakti, and in Christianity as the "gift of tears".


Though never a frequent flyer, for many years I became – and remain – a frequent crier. Tears have helped purify my body and nervous system permitting 'peek experiences' of higher states of consciousness. And I have regularly experienced numerous other spontaneous and unpremeditated actions, feelings and sensations which have helped advance my spiritual evolution.
For example, when not crying I often had what I now call 'alternative LSD experiences' of spontaneous – and sometimes ecstatic – Laughing, Singing, and Dancing. Though with advanced age singing and dancing have been curtailed, I still often privately experience spontaneous outbursts of laughing, crying, and calling to God.
Because crying spells and other spontaneous devotional behaviors have happened so often for over forty years, they are mentioned many times in my Memoirs; for example, in an introductory chapter about crying for god and in chapters about déjà vu experiences during pilgrimages to India and Assisi.
May the following succinct teachings and quotations from spiritual texts and masters help all of us of understand the importance of longing for God with the emotion of devotion and "gift of tears".
And may these writings also help remind, encourage and inspire us to open our hearts with deep respect, empathy and compassion for all people and all Life everywhere – as Divinity manifest.


Quotations on Crying For God.

"He who loves me is made pure; his heart melts in joy. He rises to transcendental consciousness by the rousing of his higher emotional nature. Tears of joy flow from his eyes, his hair stands on end, his heart melts in love. The bliss in that state is so intense that, forgetful of himself and his surroundings, he sometimes weeps profusely, or laughs, or sings, or dances; such a devotee is a purifying influence upon the whole universe."
~ Srimad Bhagavatam 11.8 (Lord Krishna to His disciple Uddhave)

"The fruits of the inner man begin only with the shedding of tears. When you reach the place of tears, then know that your spirit has come out from the prison of this world and has set its foot upon the path that leads towards the new age."
~ Isaac of Nineveh, 7th C. Orthodox Saint and Persian Mystic

"There comes a holy and transparent time
when every touch of beauty 
opens the heart to tears.
This is the time the Beloved of heaven 
is brought tenderly on earth.
This is the time of the opening of the Rose."
~ Rumi

"Jesus wept."
~ John 11:35

"The soul would have no rainbow if the eye had no tears."
~ Native American proverb

What soap is for the body, tears are for the soul.
~Jewish Proverb

"There is a palace that opens only to tears."
~ Zohar (source of Kabbalah)

"They that sow in tears shall reap in joy."
~ Psalms 126:5

"Weeping may endure for the night,
but joy cometh in the morning"
~ Psalms 30:5

"Man is like an onion.
When you peel away the layers,
all that is left is tears."
~ Rabbi Nachman of Bratslav, Hasidic master

Q. "Under what conditions does one see God?"
A. "Cry to the Lord with an intensely yearning heart and you will certainly see Him. People shed a whole jug of tears for wife and children. They swim in tears for money. But who weeps for God? Cry to Him with a real cry."
~ Sri Ramakrishna Paramahansa

"When the child refuses to be comforted by anything except the mother's presence, she comes. If you want to know God, you must be like the naughty baby who cries till the mother comes."
~ Paramahansa Yogananda

"Crying to God for five minutes is equal to one hour of meditation."
"The state that we attain by calling and crying to God is equal to the bliss that the yogi experiences in samadhi."
~ Mata Amritanandamayi  (Ammachi)

"As a [thirsty] stag longs for flowing streams,
so longs my soul for thee, O God.
My soul thirsts for God,
for the living God.
When shall I come and behold
the face of God?
My tears have been my food
day and night.
~ Psalm 42.1-3

"You know, if you weep before the Lord, your tears wipe out the mind's impurities of many births, and his grace immediately descends upon you. It is good to weep before the Lord."
~ Sri Ramakrishna (to Sivananda)

"When, hearing the name of Hari or Rama once,
you shed tears and your hair stands on end,
then you may know for certain that you do not
have to perform such devotions as the sandhya any more.
Then only will you have a right to renounce rituals;
or rather, rituals will drop away of themselves."
~ Sri Ramakrishna

'Where does the strength of an aspirant lie? It is in his tears. As a mother gives her consent to fulfill the desire of her importunately weeping child, so God vouchsafes to His weeping son whatever he is crying for"
~ Sri Ramakrishna

"Devotional practices are necessary only so long as tears of ecstasy do not flow at hearing the name of Hari. He needs no devotional practices whose heart is moved to tears at the mere mention of the name of Hari."
~ Sri Ramakrishna

"The waves belong to the Ganges, not the Ganges to the waves. A man cannot realize God unless he gets rid of all such egotistic ideas as 'I am such an important man' or 'I am so and so'. Level the mound of 'I' to the ground by dissolving it with tears of devotion."
~ Sri Ramakrishna

"Even avatars have to desire to be in God in every moment. And when avatars die, they desire with all their being to be united with God. ….. Look at Ramakrishna. How much he wept and prayed for the Divine Mother."
~ Mother Meera to Andrew Harvey, "Hidden Journey", Page 236
"No problem can be solved from the same level of consciousness that created it."

~ Albert Einstein
"We are what we think. All that we are arises with our thoughts.
With our thoughts, we make the world."

~ Buddha
"As a man thinketh in his heart, so is he."

~ King Solomon – Proverbs 23:7
"The release of atom power .. changed everything except our way of thinking
…the solution to this problem lies in the heart of mankind."

~ Albert Einstein
"Ultimately, the decision to save the environment must come from the human heart.The key point is a call for a genuine sense of universal responsibility that is based on love, compassion and clear awareness."

~ Dalai Lama (From "Humanity and Ecology")
"I think with intuition. The basis of true thinking is intuition.
Indeed, it is not intellect, but intuition which advances humanity.
Intuition tells a man his purpose in life. One never goes wrong following his feelings. I don't mean emotions, I mean feelings, for feelings and intuition are one."

~ Albert Einstein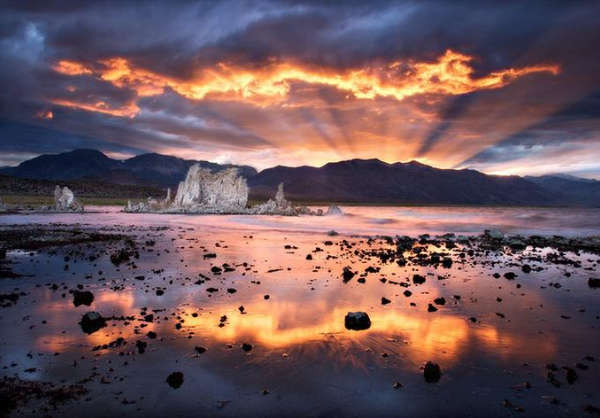 Q. How can humankind solve its critical planetary problems?

A. By addressing them intuitively from an elevated heart level of awareness.

The critical problems now confronting humanity have arisen from an egoic mental level of human consciousness, which must be transcended for our peaceful survival on planet Earth. As Albert Einstein aptly observed: "No problem can be solved from the same level of consciousness that created it."

To solve critical human problems we must elevate our individual and collective level of consciousness, from the human mind – which is thought – to the human heart, which is intuition. And then, with "a genuine sense of universal responsibility that is based on love, compassion and clear awareness" [Dalai Lama], we shall intuitively see and cooperatively solve our problems.

Only with feelings, insights and actions arising from loving kindness and compassion for all life everywhere, can humankind truly transcend and cooperatively solve its critical ecologic and economic problems.

With benevolent and focused intention, more and more we must open our hearts to our innate empathy, kindness and compassion, and thereby realize our collective connection and concern with all life everywhere.

To experience your true loving nature, please watch this beautiful Korean video, and see if it doesn't open your heart to innate feelings of empathy for all life everywhere:



With opened hearts we can and we shall solve our critical planetary problems.

And so it shall be!