"No problem can be solved
from the same level of consciousness that created it."

~ Albert Einstein
"We are what we think.
All that we are arises with our thoughts.
With our thoughts, we make the world."

~ Buddha
"As a man thinketh in his heart, so is he."

~ Proverbs 23:7
"The release of atom power.. changed everything
except our way of thinking…the solution to this problem
lies in the heart of mankind."

~ Albert Einstein
"Ultimately, the decision to save the environment
must come from the human heart.
The key point is a call for a genuine sense of universal responsibility
that is based on love, compassion and clear awareness."

~ Dalai Lama (From "Humanity and Ecology")
"The intuitive mind is a sacred gift
 and the rational mind is a faithful servant.
We have created a society  that honors the servant 
and has forgotten the gift."
~ Albert Einstein
"I think with intuition.
The basis of true thinking is intuition.
Indeed, it is not intellect,
but intuition which advances humanity.
Intuition tells a man his purpose in life.
One never goes wrong following his feelings.
I don't mean emotions, I mean feelings,
for feelings and intuition are one."

~ Albert Einstein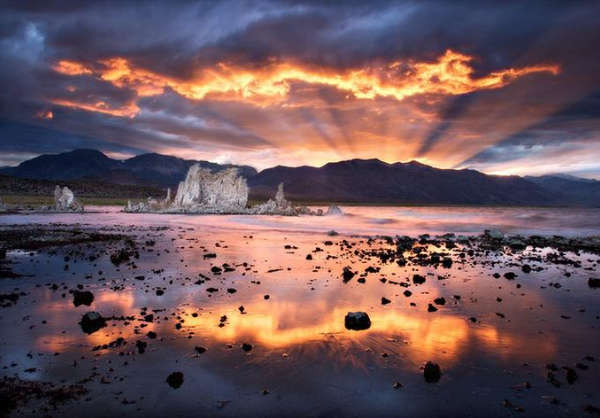 How Shall We Solve Our Planetary Problems?

Q. How can humankind resolve its critical planetary problems?

A. By addressing them intuitively from elevated heart levels of awareness.

The critical problems now confronting humanity have arisen from low ego-mind levels of human consciousness, which must be transcended for our peaceful survival on planet Earth.

As Albert Einstein aptly observed:
"No problem can be solved from the same level of consciousness that created it."

To resolve critical human problems we must elevate Humanity's level of consciousness, from the human mind – which is thought – to the human heart, which is intuition. And then, with "a genuine sense of universal responsibility that is based on love, compassion and clear awareness" [Dalai Lama], we can intuitively and cooperatively resolve our problems.

Only with feelings, insights and actions arising from loving kindness and compassion for all Life everywhere, shall humankind truly transcend and cooperatively resolve its critical ecologic and economic problems.

With opened hearts we can and we shall resolve our critical planetary problems.

Invocation

May we open our hearts
to our innate empathy, kindness and compassion.

And with benevolent and focused intention,
may we so realize our ONENESS with everyone and everything;

And thereby lovingly resolve our critical planetary problems
to bless all Life everywhere – as LOVE!

And so it shall be!

Ron Rattner


"Man is the only animal for whom his own existence is a problem which he has to solve."
~ Erich Fromm
"Love is the only sane and satisfactory answer to the problem of human existence."
~  Erich Fromm
"The need for love lies at the very foundation of human existence. It results from the profound interdependence we all share with one another."
~ Dalai Lama
"Love and compassion are necessities, not luxuries.

Without them humanity cannot survive."

~ Dalai Lama
"We can't solve problems by using the same kind of thinking we used when we created them."
~ Albert Einstein
"Intellectuals solve problems, geniuses prevent them."
~ Albert Einstein
"Freedom from the desire for an answer
is essential to the understanding of a problem."
~ J. Krishnamurti
"If we can really understand the problem,
the answer will come out of it, because
the answer is not separate from the problem."
~ J. Krishnamurti
"The quest is in the question.
The question is the answer."
~ Ron Rattner, Sutra Sayings
"Life is not a problem to be solved,
but a reality to be experienced."
~ Soren Kierkegaard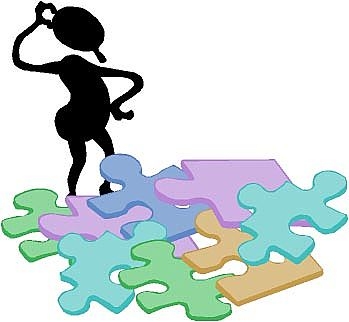 Problems?
Q. 
What causes problems?
And how can we solve them?

A.  
Ignorance spawns them;

Intelligence solves them;

Wisdom averts them;

Truth transcends them.


Ron's audio recitation of "Problems?":
Ron's Comments about seeing and solving "Problems"
Dear Friends,
As sentient beings on planet Earth, we share innate yearning for uninterrupted happiness. But there aren't utopian Earthly societies inhabited by perfectly happy people without problems.
Thus, individually and societally, all humans inevitably experience problems and limitations which interfere with their happiness – no matter who we are or how we are self-identified or categorized.
Though – like snowflakes – each of us is physically unique with a unique story and history, we are all inextricably interconnected and interdependent – existentially sharing a common spiritual Self identity and common cosmic matrix.
Problems preclude lasting happiness
So solving our societal and interpersonal problems is crucial to fulfillment of our inborn wish for lasting happiness. And just as curing disease normally requires diagnosis of its cause, to solve Earthly problems we need to see their source.
To help us "diagnose" our problems I have posted the foregoing quotations and enigmatic sutra poem – composed many years ago – about seeing, solving and transcending "problems".
Seeing and solving psychological problems
This poem mainly addresses mental – rather than physical – "problems", since physical pain is inevitable, while mental suffering is optional.
As to such psychological problems, His Holiness the Dalai Lama teaches that
"The greatest degree of inner tranquility comes from the development of love and compassion" because "the need for love lies at the very foundation of human existence;" and because without "love and compassion . . .humanity cannot survive".
Psychological problems and suffering inevitably arise when we are ignorant of our true spiritual self-identity – which is LOVE – but futilely seek happiness from ephemeral worldly satisfactions. So the poem identifies "ignorance" as the source of "problems".
Thus Rumi tells us:
"Your task is not to seek for love,

but merely to seek and find

all the barriers within yourself

that you have built against it."

~ Rumi
Mental Problems are Ego Problems
Those mental 'barriers' which we have 'built within' all arise from ego, to which Buddhist teachings often refer as 'self-cherishing thought'.
Through ego we mistakenly mentally self-identify as entities separate from the Whole – as separate perceivers of a supposedly objective world.
But this is an unreal ego illusion – samsara. And our self-cherishing beliefs and behaviors seeking psychological self-preservation and protection of that ego illusion of separateness are ultimately futile.
What never was, can never be preserved.
To promote lasting happiness and compassion, most spiritual practice has been aimed for millennia at transcending illusionary ego identity. For example this intention has been mentioned in ancient Vedic and Taoist texts such as Rig Veda and Tao Te Ching, as well as in Buddhist scriptures:
Ego is the biggest enemy of humans. "

~ Rig Veda

"The ego is a monkey catapulting through the jungle: Totally fascinated by the realm of the senses, it swings from one desire to the next, one conflict to the next, one self-centered idea to the next. If you threaten it, it actually fears for its life. Let this monkey go. Let the senses go. Let desires go. Let conflicts go. Let ideas go. Let the fiction of life and death go. Just remain in the center, watching. And then forget that you are there."

~ Lao Tzu

"The foundation of the Buddha's teachings lies in compassion, and the reason for practicing the teachings is to wipe out the persistence of ego, the number-one enemy of compassion."

~ Dalai Lama
Thus, according to perennial spiritual teachings, ego must be recognized, renounced and transcended.
No thought, no ego.
Ultimate overcoming of ego happens only when thought ceases NOW, and Universal Intelligence which has been mistakenly regarded as a separate experiencer of sensations and emotions, and a separate performer of actions, exists by itself and as itself, and is not mentally divided and projected.
Happiness grows as ego goes
Only very rare 'awakened' Buddha-like beings have completed the metamorphosis from Humanity to Infinite Intelligence – from human consciousness to superconsciousness. So the overwhelmingly vast majority of Humankind are incarnate because we are limited by illusionary ego entity-identity, and we inevitably suffer "problems" in space/time causality/duality.
But all of us can gradually evolve and achieve ever growing happiness by seeing and solving our ego problems from ever elevated mental states of consciousness, subtler than those which created them.
Initially we may use our instinctive intelligence to "diagnose" and abandon the beliefs and behaviors causing our experience of such problems. Later, with wisdom we may avert problems by observing mistakes of others and not emulating such mistakes.
Invocation/Conclusion
May we overcome our sufferings from earthly 'problems', and experience ever growing happiness, compassion and fulfillment of our deepest aspirations, by gradually recognizing, renouncing and transcending ego-beliefs and behaviors.
And so may it be!
Ron Rattner


"Consciousness is the basis of all life
and the field of all possibilities.
Its nature is to expand and unfold its full potential.
The impulse to evolve is thus inherent in the very nature of life."
~ Maharishi Mahesh Yogi
"There are no mistakes, no coincidences,
all events are blessings given to us to learn from."
~ Elisabeth Kubler-Ross
"Life will give you whatever experience is most helpful

for the evolution of your consciousness."

~ Eckhart Tolle
"We have two Governments in Washington:
one run by the elected people—which is a minor part—
and one run by the moneyed interests, which control everything."
~ Studs Terkel, Hard Times: An Oral History of the Great Depression
Disguised Blessings
There is an evolutionary impetus in each of us
for unfolding Consciousness to ever experience itself.
Cosmic harmony assures that, knowingly or unknowingly,
everything that happens to us is in our best interests,
because it affords us an opportunity to evolve.
Paradoxically, life's most painful and difficult experiences can often prove the biggest blessings, because they provide greatest evolutionary incentives and opportunities.
Studs Terkel
tells here how the
Great Depression
proved a transformative blessing for him:
"I never liked the idea of living on scallions in the left bank garret. I liked writing in comfort. So I went into business, a classmate and I. I thought I'd retire in a year or two. And a thing called Collapse, bango! socked everything out. 1929. All I had left was a pencil … There was nothing else to do. I was doing light verse at the time, writing a poem here and there for ten bucks a crack. It was an era when kids at college were interested in light verse and ballads and sonnets. This is the early Thirties. I was relieved when the Crash came. I was released. Being in business was something I detested. When I found that I could sell a song or a poem, I became me, I became alive. Other people didn't see it that way. They were throwing themselves out of windows. Someone who lost money found that his life was gone. When I lost my possessions, I found my creativity. I felt I was being born for the first time. So for me, the world became beautiful. With the Crash, I realized that the greatest fantasy of all was business. The only realistic way of making a life was versifying. Living off your imagination."

Studs Terkel: Hard Times: An Oral History of the Great Depression


Moral of the story:

Look for the blessing in every experience, especially every painful experience. And

When you're feeling forlorn, 
remember this:

Misery is the mother of Bliss.

Ron's explanation and epilogue to "Disguised Blessings"

Dear Friends,

In the recent Evolutionary Impetus post I explained my optimistic philosophy that everything happens for the best – to afford impetus for spiritual evolution and that, accordingly, life's most painful and difficult experiences can often paradoxically prove the biggest potential blessings.

To illustrate how this perennial philosophy of optimism applies both individually and societally, I have posted the foregoing brief autobiographical excerpt from "Hard Times" written by Pulitzer Prize non-fiction author, historian, actor, and radio personality, Studs Terkel, recounting his personal transformation during the US Great Depression (beginning 1929).

Terkel tells that, while many who lost their money and possessions were despondent and suicidal, he felt that he "was being born for the first time"; that: "When I lost my possessions, I found my creativity."

The "hard times" of the 1930's described by Terkel led to the election of Franklin D. Roosevelt as 32nd US President, on November 8, 1932 [my birth-date] and to pioneering New Deal programs (like Social Security) benefiting most Americans, public work projects, financial reforms and beneficial regulations. For example, the WPA (Works Project Administration) was established and federally funded to employ most unemployed people not only on crucial public works projects but also to further the arts. Hence there were projects employing artists, musicians, actors, and writers – including Studs Terkel.

I became especially inspired by Studs Terkel on learning that as an ardent social justice advocate in hard times, he chose to follow his heart by living as an actor, author and artist rather than a lawyer, even though he had a law degree from the U of Chicago, and was admitted to the Illinois Bar.

So the Great Depression and Terkel's experience therein showed how the philosophy of optimism can apply both individually and collectively.

Historically, in eras of rampant materialism, misery, greed and violence, invariably there have appeared wise beings to prophetically guide Humankind to societal and spiritual renaissance.

Thus, in his first presidential inaugural address Franklin D. Roosevelt assured Americans

"The only thing we have to fear is…fear itself."

And thereupon he initiated the New Deal period in which the US government with numerous visionary public servants beneficially addressed "hard times" with groundbreaking programs and laws.

From an historical perspective I optimistically view current turbulent Trump times as the potential prelude to another period of worldwide political and spiritual renaissance. And I sincerely invite your consideration of a similar philosophy of optimism.

Optimistically viewing current worldwide problems can motivate and enable us to transcend what is happening environmentally and politically as disintegration of an old world paradigm that has become painfully and harmfully anachronous – to make way for a more enlightened and elevated new age that can and will bless all life on our precious planet and beyond.

And so may it be!

Ron Rattner