Posts Tagged 'Daniel Ladinsky'
"I consider myself a Hindu, Christian, Moslem, Jew, Buddhist and Confucian."
~ Gandhi
"Not Christian or Jew or Muslim, not Hindu, Buddhist, Sufi, or Zen.

Not any religion
My place is the placeless, a trace of the traceless.

Neither body or soul."
~ Rumi
"There is a temple, a shrine, a mosque, a church where I kneel.
Prayer should bring us to an altar where no walls or names exist.
Is there not a region of love where the sovereignty is illumined nothing,"
~ Rabia of Basra
"I have learned so much from God
That I can no longer call myself
a Christian, a Hindu, a Muslim, a Buddhist, a Jew"
~ Hafiz
"The great religions are the ships,
Poets the life boats. 
Every sane person I know has jumped overboard."
~ Hafiz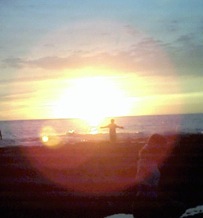 I Have Learned So Much ~ by Hafiz
I have learned so much from God
That I can no longer call myself
a Christian, a Hindu, a Muslim, a Buddhist, a Jew.

The Truth has shared so much of itself with me
that I can no longer call myself
a man, a woman, an angel
or even pure soul.

Love has befriended me so completely
It has turned to ash and freed me
of every concept and image
my mind has ever known.


-Hafiz, translated by Daniel Ladinsky in
The Gift: Poems by Hafiz the Great Sufi Master


Ron's Reflections on "I Have Learned So Much" ~ by Hafiz

Dear Friends,

"I Have Learned So Much" by Sufi Poet-Saint Hafiz, is one of the most inspiring writings on this website.

Though composed seven centuries ago, Hafiz's enlightened verses continue to bless the world as LOVE.

And they deeply inspire our soul's remembrance that – beyond any words or concepts or religious rules – Eternal LOVE is the only Reality.

As we read these illumined verses may we – like Hafiz – be freed as LOVE "of every concept and image (that) mind has ever known."

And so may it be!


"Inner infinity spawns outer reality."
~ Ron Rattner, Sutra Sayings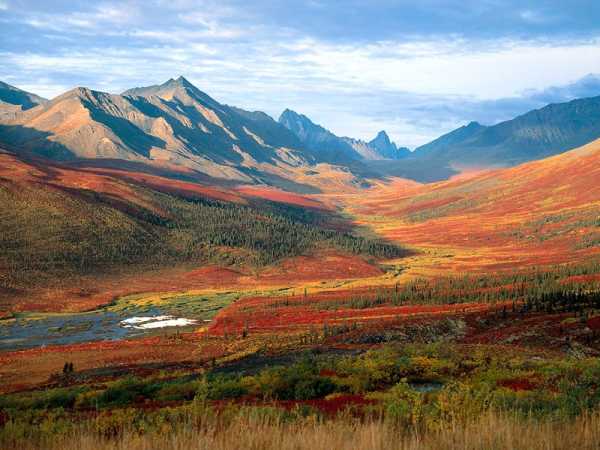 A Root in Each Act and Creature ~ by Hafiz

The sun's eyes are painting fields again.

Its lashes with expert strokes
Are sweeping across the land.

A great palette of light has embraced
This earth.

Hafiz, if just a little clay and water
Mixed in His bowl
Can yield such exquisite scents, sights,
Music – and whirling forms –

What unspeakable wonders must await with
The commencement of unfolding
Of the infinite number of petals
That are the
Soul.

What excitement will renew your body
When we all begin to see
That His heart resides in
Everything?

God has a root in each act and creature
That He draws His mysterious
Divine life from.

His eyes are painting fields again.

The Beloved with His own hands is tending,
Raising like a precious child,
Himself in
You.

~ Hafiz

(From "The Gift" — translations of Hafiz by Daniel Ladinsky)


"When you realize how perfect everything is
you will tilt your head back and laugh at the sky."
~ Buddha
"What is soap to the body, laughter is to the soul."

~ Yiddish Proverb
"I would not exchange the laughter of my heart for the fortunes of the multitudes; nor would I be content with converting my tears, invited by my agonized self, into calm. 
It is my fervent hope that my whole life on this earth will ever be tears and laughter. 
Tears that purify my heart and reveal to me the secret of life and its mystery,
Laughter that brings me closer to my fellow men;
Tears with which I join the broken-hearted,
Laughter that symbolizes joy over my very existence."

~ Kahlil Gibran
"Time spent laughing is time spent with the Gods."

~ Japanese proverb
"Laughter is the shortest distance between two people."

~ Victor Borg
"Sing because this is a food our starving world needs.
Laugh because that is the purest sound."

~ Hafiz
"Blessed is he who makes his companions laugh."
~ The Koran
"It is cheerful to God when you rejoice or laugh from the bottom of your heart."
~ Martin Luther King Jr.
"I have been confronted with many difficulties throughout the course of my life, and my country is going through a critical period. But I laugh often, and my laughter is contagious. When people ask me how I find the strength to laugh now, I reply that I am a professional laugher."
~ The Dalai Lama
Laughter ~ Hafiz
What is laughter? What is laughter?
It is God waking up! O it is God waking up!
It is the sun poking its sweet head out
From behind a cloud
You have been carrying too long,
Veiling your eyes and heart.

It is Light breaking ground for a great Structure
That is your Real body – called Truth.

It is happiness applauding itself and then taking flight
To embrace everyone and everything in this world.

Laughter is the polestar
Held in the sky by our Beloved,
Who eternally says,

"Yes, dear ones, come this way,
Come this way towards Me and Love!

Come with your tender mouths moving
And your beautiful tongues conducting songs
And with your movements – your magic movements
Of hands and feet and glands and cells – Dancing!

Know that to God's Eye,
All movement is a Wondrous Language,
And Music – such exquisite, wild Music!"

O what is laughter, Hafiz?
What is this precious love and laughter
Budding in our hearts?

It is the glorious sound
Of a soul waking up!
Hafiz translation from: I Heard God Laughing – Renderings of Hafiz by Daniel Ladinsky