"In order to know through experience what happens beyond death,

you must go deep within yourself.

In meditation, the truth will come to you."

~ Shri Dhyanyogi Madhusudandas
"It is crucial to be mindful of death —
to contemplate that you will not remain long in
this life. If you are not aware of death, you will
fail to take advantage of this special human
life that you have already attained. It is
meaningful since, based on it, important
effects can be accomplished."
~ Dalai Lama – From "Advice on Dying: And Living a Better Life"
(written with Jeffrey Hopkins, PhD)
Whence come I and whither go I?

That is the great unfathomable question,

the same for every one of us.

Science has no answer to it.

~ Max Planck, Nobel Prize-winning physicist
"It is in dying to ego life,

that we are reborn to Eternal Life."

~ Peace Prayer of St. Francis of Assisi (edited by Ron Rattner)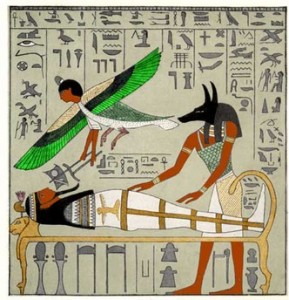 Afterlife?

Q: Is there an afterlife?
A: After-life is NOW.

Q: Is there life after death?
A: There is no death – only Life.

Q: Then, what is it we call death?
A: A vacation – eternal life-force vacating a transient vehicle.


Ron's Comments on "Afterlife?"
Dear Friends,
The mystery of inevitable bodily death has long been a central religious and philosophical issue. To encourage our conscious curiosity about inevitable physical death I have posted the foregoing poetic essay, whimsically suggesting that there is no death or afterlife – only Eternal Life NOW.

Have you ever reflected on your inevitable physical death,
even if you are not old or infirm?
Have you considered the mystery of what if anything happens after bodily death?
Are you fearful of death?
If so, why?
If not, why not?
Physical death is inevitable and natural. But for many years it was largely a taboo subject in American society. Euphemistic language was used to describe death. Most Americans feared death, believing it ended life; they usually died in hospitals or other institutions, and not at home surrounded by family.
Today fear of death remains a major societal issue, impeding spiritual evolution, especially for Westerners.  Such fear arises from mistaken ego identification as merely the mortal physical body rather than the eternal life-force which enlivens the body.  But gradually millions of people are transcending fear of death, and leading happier lives after near death [NDE], out of body [OOB] and other mystical experiences.
Following my midlife spiritual awakening I came to realize that conscious contemplation of physical death can be spiritually important and helpful.
 
On meeting my beloved Guruji, Shri Dhyanyogi Madhusudandas, I learned that from childhood he had been preoccupied with two perennial puzzles: "Who am I?" and "What is death?"; that at age thirteen, inspired by irresistible inner longing for Self-realization, Guruji had run away from home in search of experiential answers to those eternal questions.   Ultimately his questions were answered through meditative experience.  Thereafter he taught that:

"In order to know through experience what happens beyond death,

you must go deep within yourself.

In meditation, the truth will come to you."

~ Shri Dhyanyogi Madhusudandas


After meeting Tibetan Buddhists I learned that they encourage frequent contemplation of physical death as a spiritual practice for optimizing opportunities of this precious lifetime, and in preparation for an auspicious next lifetime.  
Thus the Dalai Lama has written that:

"It is crucial to be mindful of death —  
to contemplate that you will not remain long in
this life. If you are not aware of death, you will
fail to take advantage of this special human
life that you have already attained. It is
meaningful since, based on it, important
effects can be accomplished."
~ From "Advice on Dying: And Living a Better Life" by Dalai Lama and Jeffrey Hopkins, PhD



Inspired by Guruji, the Dalai Lama and other Tibetans, and by numerous inner experiences, I developed deep curiosity and philosophical interest in the spiritual significance of death and dying, reincarnation and karma.  And gradually I have realized the importance of these subjects.

So on SillySutras.com I have shared many experiences, essays and poems about these subjects, which I commend to your attention.
(Eg. See "related" posts linked below.)

Especially after being run down and seriously injured by a taxicab in 2014, more than ever before I now frequently contemplate my inevitable – and perhaps imminent – death, with unspeakable gratitude for this precious human lifetime and for the evolutionary opportunities and happiness it has brought me.
 
Gratefully I have learned from experience that life is eternal and that
"as we lose our fear of leaving life, we gain the art of living life."

So I hope that this posting helps us find growing happiness free from fear of inevitable physical death.

And so may it be! 

Ron Rattner