"You will know the truth,
and the truth will set you free."
~ John 8:32
"There is only one central issue, crisis, or challenge for man, which is, that he must be completely free. As long as the mind is holding on to a structure, a method, a system, there is no freedom."
~ J. Krishnamurti
"Freedom is not a reaction; freedom is not a choice.
Freedom is found in the choiceless awareness of our daily existence and activity."
~ J. Krishnamurti
"Bondage is of the mind; freedom too is of the mind.
If you say 'I am a free soul.
I am a son of God who can bind me'
free you shall be."
~ Sri Ramakrishna Paramahansa
"Be empty of worrying,

Think of Who Created Thought!

Why do you stay in prison

when the door is so wide open?"

~ Rumi
"The moment I have realized God sitting in the temple of every human body,
the moment I stand in reverence before every human being and see God in him–
that moment I am free from bondage, everything that binds vanishes, and I am free."
~ Swami Vivekananda
"All life is an effort to attain freedom from self-created entanglement;
it is a desperate struggle to undo what has been done under ignorance,
to throw away the accumulated burden of the past, to find rescue from the debris left by a series of temporary achievements and failures."
~ Meher Baba
"Freedom is of the nature of the soul, it is its birthright:
.. real freedom of the soul shines through veils of matter in the form of the apparent freedom of man."
~ Swami Vivekananda
"To acquire freedom we have to get beyond the limitations of this universe;
it cannot be found here. ….
The only way to come out of bondage
is to go beyond the limitations of [karmic] law,
to go beyond causation."
~ Swami Vivekananda
"Liberation is our very nature. We are that.
The very fact that we wish for liberation shows that freedom from all bondage is our real nature."
~ Ramana Maharshi
"Spiritual freedom is freedom from all wanting. . . When the soul breaks asunder the shackles of wanting, it is emancipated from bondage to body, mind, and ego. This freedom brings realization of the unity of all life and puts an end to all doubts and worries."
~ Meher Baba
"True freedom and the end of suffering is living in such a way as if you had completely chosen whatever you feel or experience at this moment. This inner alignment with Now is the end of suffering."
~ Eckhart Tolle
"The most fundamental message of Gautama the Buddha is not God, is not soul… it is freedom: freedom absolute, total, unconditional. He does not want to give you an ideology, because every ideology creates its own slavery. He does not want to give you a religion, because religion binds you."
~ Osho

"We are shackled by illusory bonds of belief.
Freedom is beyond belief."
~ Ron Rattner – Sutra Sayings

"You are truly free when you are not a person."
~ Deepak Chopra – The Book of Secrets
When we let freedom ring, when we let it ring from every tenement and every hamlet, from every state and every city, we will be able to speed up that day when all of God's children, black men and white men, Jews and Gentiles, Protestants and Catholics, will be able to join hands and sing in the words of the old spiritual,

"Free at last, free at last. Thank God Almighty, we are free at last."
~ Martin Luther King, Jr. — "I Have a Dream" speech, August 28, 1963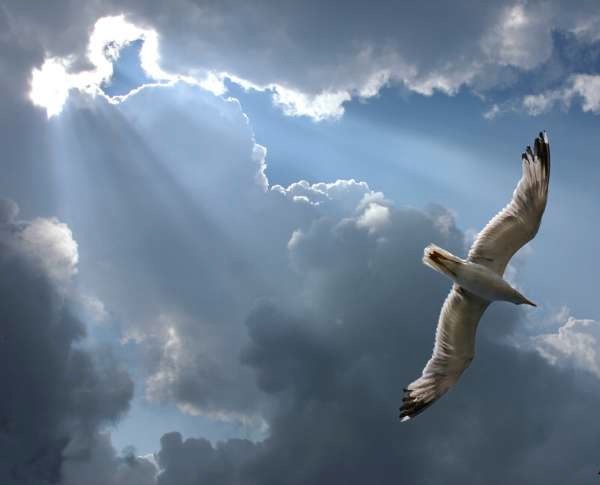 How can we find "freedom"?
Q. What is "freedom", and how can we experience it?

A. "Freedom" is a word with different meanings.
Here we define "freedom" as ultimate spiritual Reality beyond thought or ego – beyond human comprehension, imagination, description or belief –
which can only be known experientially, not rationally or mentally.

Ultimate "freedom" is our divine birthright, our nature and our destiny. Freedom is ever NOW, never then.

After mystically experiencing "freedom", great beings like Jesus, the Buddha and Krishna have encouraged us to aspire to this ultimate transcendent experience. Knowingly or unknowingly, all people – including atheists, non-theists, and agnostics – long for "freedom".

Mystics say that as long we self-identify only with our thoughts in ever changing space/time/causality reality we are inescapably 'imprisoned' in a state of psychological bondage, with inevitable suffering; that we experience ultimate "freedom" only in the present moment – the NOW – as we choicelessly self-identify with timeless universal awareness or spirit immanent in each of us.

Essential wisdom teachings of all enduring spiritual, mystical and mythic paths allude to spiritual "freedom".

Thus, the most important Hindu scripture, the Bhagavad Gita, is a teaching by Divine Avatar Krishna about the ultimate spiritual goal ("moksha") of liberation or "freedom" from the cycle of death and rebirth ("samsara").

Similarly, all of Gautama Buddha's teachings were aimed at ending human suffering through attainment of "freedom" from mental fetters or chains (samyojana) of mistaken self-identification with samsara.

When Jesus said: "You will know the truth, and the truth will set you free." (John 8:32) he meant that we will experience "freedom" on realizing our true self-identity as soul or spirit. And in declaring: "I and the Father are One" (John 10:30), Jesus showed that we can only find such freedom when we self-identify with ONE Divine spirit – the kingdom of heaven within – rather than as supposedly separate embodied personalities.

"Freedom" is the esoteric essence and mythical message of the biblical Passover story. Many Jews and Christians annually remember and ritually observe the biblical Exodus legend about God miraculously rescuing Jews from bondage as slaves in Egypt, with Christians recalling that a Passover seder dinner was Jesus' last supper.   Some Afro-American Christians celebrate by singing the popular spiritual song "Go Down Moses"

The Exodus story symbolizes humanity's eternal quest for spiritual freedom – for societal escape from enslavement by mistaken beliefs in false external Gods or goals to an inner 'promised land' of ONE eternal Divinity universally imminent within each of us, regardless of religious or spiritual beliefs, if any. So Passover rituals of lighting outer candles, can symbolically remind us of humanity's perpetual quest for the eternal inner light of universal freedom.

Conclusion

We find and experience ultimate freedom only in choiceless awareness beyond our apparent subject/object separateness; beyond our beliefs, religions, ideologies or philosophies. By recognizing and transcending illusory belief barriers which seem to imprison us, we are –
"Free at last, free at last!"
~ Martin Luther King, Jr."

Ron's Commentary on Finding Spiritual Freedom

Dear Friends,

Spiritual freedom is an ultimate goal of all perennial wisdom paths. Most people associate "freedom" with personal, political, and economic liberty.  But spiritual freedom is an extraordinarily rare transcendental state which can be inwardly attained even by those who do not enjoy external freedoms, like slaves or prison inmates. 

I first deeply reflected on transcendental concepts of "freedom" during the 1950's on learning of Abraham Maslow's humanistic psychology theories concerning self-actuated people, and when I read "Escape From Freedom" by German-born psychotherapist Erich Fromm, who endorsed the fundamental importance of not submitting to outer-dictates from an authoritarian societal system that prescribes inauthentic beliefs and behaviors.
Though I've always been instinctively inner-directed, after becoming a lawyer I rarely reflected about inner "freedom" until I had a memorable face-to-face exchange with my beloved Guruji, Shri Dhyanyogi Madhusudandas, just prior to his 1980 return to India. 
While then residing in my apartment, Guruji told me: "Rasik, a yogi's body is like a baby's body. Your body is like a prison. I am like a jailer with the prison key. I come and go as I please."
Thereupon, I became intensely curious about Guruji's surprising revelation that my body was "like a prison". And I wondered how and why 'I' was 'imprisoned', and how 'I' could get out of 'jail' – free like Guruji. So I began deeply exploring inner spiritual freedom, as distinguished from personal, political, and economic freedoms.  

Soon, I was reminded of Reverend Martin Luther King, Jr.'s legendary  "I Have a Dream" speech, and wondered why his words "Free at last, free at last. Thank God Almighty, we are free at last" were so deeply powerful. 

Ultimately, I realized that those words were rooted in the biblical Exodus Passover story; and I intuited that spiritual "freedom" is the esoteric essence and mythical message of that story.  I concluded that the Passover story symbolically emphasizes escape from outer bondage to a Divinely 'promised land' within – viz. escape from enslavement by mistaken beliefs in false external idols, Gods or goals to an inner 'promised land' of ONE eternal Divinity imminent in each of us.

"Hear, O Israel: The Lord our God, the Lord is ONE!"
~ Deuteronomy 6:4  

Later, I noted that Jesus powerfully alluded to spiritual freedom by prophesying:

"You will know the truth, and the truth will set you free."
~ John 8:32
 
So Jesus was teaching that we will find freedom (from psychologically self-imposed worldly slavery) only when we transcend entity identity and self-identify as ONE Divine spirit – the kingdom of heaven within – rather than as supposedly separate embodied personalities.

Ultimately, I concluded that our limited and limiting ego ideas about self-identity and reality confine each of us within a kind of psychological prison in which suffering is inevitable, and which restricts realization of our infinite potentialities.  

However, the masters teach and demonstrate that we can each mentally transcend that "prison" and emerge "free at last" from our self-woven karmic cocoons, no matter what our outer circumstances.  

Thus, Rumi reminded us:
"Be empty of worrying,

Think of Who Created Thought!

Why do you stay in prison

when the door is so wide open?"

~ Rumi

The ultimate possibility of getting out of thoght-jail FREE is explained in the foregoing quotations and essay.  May they encourage our evolution to precious inner freedom, our divine birthright.

And so may it be!

2022 Post-Pandemic Epilogue
Dear Friends,
Happy Easter/Passover/Ramadan/ et al. post-pandemic holiday season!
Two years ago, we entered an extraordinarily unprecedented "new normal" period of fearful pandemic panic. Billions of people worldwide have fearfully kept socially distant from one-another, wearing government-prescribed masks, or have been locked-down and "sheltering" instead of living normally. Observant Christians and Jews were at times barred from worshiping together at Easter services which memorialized the death and resurrection of Jesus, or at Passover seders (like Jesus' last supper) which ritually observed the biblical Exodus legend of God's miraculous deliverance of Jews from slavery in Egypt to seek and find freedom in a 'promised land'.
As an expert retired longtime social justice attorney, I've become extremely concerned about obviously unconstitutional authoritarian edicts, laws, regulations and prescriptions for harmful genetic experiments which have prevented billions of people (individually and societally) from democratically enjoying innate and personal, political, health and economic "freedoms". Especially because such edicts threaten imminent tyrannical enslavement of humanity I urgently encourage worldwide revolutionary resistance and refusal to obey them.
Additionally, to address the psycho-spiritual origins of our worldly pandemic panic and fears, I've also edited and republished the foregoing posting about finding transcendental inner "freedom".
Paradoxically, this is a time of both catastrophic threat to Earth-life as we've known it, and unprecedented opportunity for a wonderful new era of peace and prosperity. Because pervasive panic and fear precludes us from resolving current quandaries, it is crucial that we now deeply reconsider our life purposes and priorities as sentient Earth beings instinctively seeking political, social, health, and spiritual "freedoms".
Invocation
May today's writings (and embedded gospel music)
inspire and encourage our democratic worldly progress
toward liberty, equality, fraternity and justice for all,
and hasten our fearless inner spiritual evolution,
to a wonderful world where we are 
"Free at last, free at last."
And so shall it be!
Ron Rattner


"Go Down Moses"
"When I despair, I remember that all through history the way of truth and love has always won.
There have been tyrants and murderers and for a time they seem invincible,
but in the end they always fall — think of it. Always."
~ Mahatma Gandhi
"Somewhere ages and ages hence:

Two roads diverged in a wood,
and I —
 I took the one less traveled by,

And that has made all the difference."
~ Robert Frost – The Road Not Taken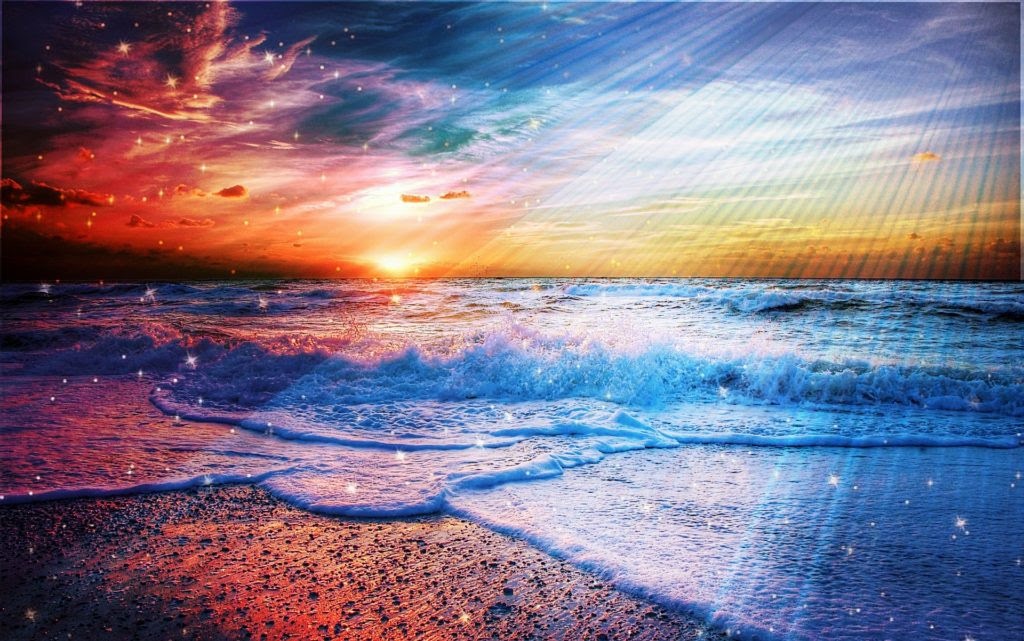 Dear Friends,

We have reached a rare turning point in modern human history. Confronted by apparent dire threats to survival of life on Earth as we've known it, our species is awakening to a prophesied new enlightened Earth age. After eons of imagined darkness, we are now realizing our infinite potential as timeless wholeness and Oneness with Source – as LOVE beyond comprehension, imagination or description.

Thus a "critical mass" of Humankind will soon be energetically (not spatially) uplifted to a compassionate new world, dynamically harmonious with Nature and all life everywhere – a "new reality" foreseen for millennia by non-materialist mystic seers.

Accordingly this essay is dedicated to inspiring our awakened inclusion in that uplifted "critical mass".

Historic Background

Throughout recorded history, in order to evolve, human societies have been compelled to abandon previously cherished inflexible beliefs about "reality" (our cosmology, religion, science, philosophy etc.) which limited learning, impeded progress, and facilitated evil and harmful behaviors.

How could we have advanced believing that the earth was flat, or that it was the center of our solar system? And now, because of unprecedented anthropogenic threats to survival of Earth life as we've known it, we are again urgently compelled to transcend cherished beliefs about our perceived (three dimensional) illusionary "reality".

Refusing Ruling Class Exploitation

Human societies have mostly been undemocratically governed by self-proclaimed elite rulers. But for eons our earthly human societies have been secretly dominated and energetically exploited by psychopathic "leaders" representing a few unimaginably malevolent and unknown astral "rulers".

Thus, until now we've lived unaware of our existence in addictive codependent relationships with our "leaders" and "rulers", which relationships are parasitically exploitive and dysfunctional. And so far this tiny ruling class has cleverly and selfishly used their understanding of our subliminal Oneness with Source (and all other perceived energy forms) to successfully exploit us.

Currently, using controlled mainstream media of mass deception, they have subliminally "brainwashed", indoctrinated, and inculcated most of humanity into erroneously and fearfully accepting parasitic servitude to them. Such subliminal servitude has precluded us from realizing our infinite power to fearlessly co-create elevated energetic realities, beyond all domination or exploitation, and thereby to fulfill our deepest evolutionary aspirations.

But in recent "new normal" times our ruling "leaders" have enacted immoral laws, orders and edicts which are so flagrantly outrageous that they are painfully awakening many people to our innate human rights and freedoms. Accordingly, those people are resisting and refusing to follow such insanely immoral and unlawful decrees, rather than degenerate into a locked-down Malthusian global 3D society of unprecedented and insidious human control and enslavement by a few malignant psychopaths.

Thus by their civil disobedience and adamant moral refusal to bear such insanity, a critical mass of humankind are about to be energetically uplifted to co-create a wonderful new era in human history.

Though we appear separate, we are all One with Source

"Human beings are made of body, mind and spirit.
Of these, spirit is primary, for it connects us to the source of everything,
the eternal field of consciousness."
~ Deepak Chopra

All is a play in consciousness. All divisions are illusory.
You can know the false only. The true you must yourself be."
~ Sri Nisargadatta Maharaj

"You are awareness, disguised as a person."

~ Eckhart Tolle, Stillness Speaks
Although each human is unique in apparent physical form, (like hexagonal crystalline snowflakes) we all subliminally share the same mysterious spiritual Source, which is inconceivable and indescribable. Because we are so subliminally connected we are all affected by a lack of harmony or morality anywhere in our perceived 3D "reality". Therefore, we are awakening globally to resist immoral edicts which wickedly violate our innate human rights and freedoms.

Until now our subconscious oneness with all Earth life has permitted subliminal matrix control over our species. But growing human awareness of such Oneness with Source is paradoxically enabling us to irreversibly escape from our current codependent bondage in an imperceptible matrix "prison".

The following quotations and explanations are about how and why we can soon escape:

Escaping from co-dependent exploitation, to co-creative realization.
"When fear becomes collective, when anger becomes collective,
it's extremely dangerous. It is overwhelming…
The mass media and the military-industrial complex create a prison for us,
so we continue to think, see, and act in the same way…
We need the courage to express ourselves even when the majority is going in the opposite direction…
because a change of direction can happen only when there is a collective awakening…
Therefore, it is very important to say, 'I am here!' to those who share the same kind of insight." 
~ Thich Nhat Hanh, The Art of Power

"The choice that frees or imprisons us is the choice of love or fear.
Love liberates. Fear imprisons."
~ Gary Zukav

"Deep down, at our cores, there are only two emotions:
love and fear.
All positive emotions come from love,
all negative emotions from fear.
From love flows happiness, contentment, peace, and joy.
From fear comes anger, hate, anxiety and guilt."
~ Elisabeth Kubler-Ross & David Kessler – When You Don't Choose Love You Choose Fear

"There is no fear in love; but perfect love casts out fear" . . .
~ 1 John 4:18

Discussion: Until now parasitic lower realm entities have been able to subliminally exploit third dimension humans, only by cleverly fomenting widespread divisive beliefs, fears, anger and other negative emotions. Without such fears and emotions these evil entities can not exploit us. They cannot function in energetically loving dimensions. Fear and Love can't coexist. And love is "contagious".

So provoked by outrageously immoral orders and edicts, and aided by unprecedentedly propitious Earth energy cycles, we are now remembering and choosing our true Self identity as Divine LOVE, beyond comprehension, imagination or description.

And as we realize that as eternal LOVE we have nothing to fear, but fear itself, we will inevitably irreversibly escape from captured codependence to fearlessly co-create a wonderful new era in human history.

Methods which are hastening our escape from matrix imprisonment:

1) Living lovingly and gratefully
"Love Is The Law Of Life:

All love is expansion, all selfishness is contraction. 

Love is therefore the only law of life.

He who loves lives, he who is selfish is dying. 

Therefore, love for love's sake,

because it is law of life, just as you breathe to live."

~ Swami Vivekananda


"It is not joy that makes us grateful;

it is gratitude that makes us joyful."

~ Brother David Steindl-Rast

"Thankfulness is the soul of beneficence …

For thankfulness brings you to the place where the Beloved lives."

~ Rumi

2) Becoming mindfully conscious of eternal LOVE
"By the definite science of meditation known for millenniums to the yogis and sages of India, and to Jesus,
any seeker of God can enlarge the caliber of his consciousness to omniscience to receive within himself the Universal Intelligence of God."
~ Paramahansa Yogananda

"Meditation is one of the most direct and powerful ways to awaken to who we really are and to experience happiness as a state of consciousness that already exists within us."
~ Deepak Chopra

A focused or stilled mind is crucial to spiritual evolution. With stilled minds we access intuition and imagination, and are uplifted beyond darkness of negative emotions.
With stilled minds we telepathically 'hear' and follow our Sacred Heart's message of Love.
With stilled minds we follow our heart – not our ego.
With stilled minds we instinctively reject dark "leaders" who've betrayed and 'imprisoned' us.
"The heart has its reasons that reason does not know." 
~ Blaise Pascal

"Faith is a knowledge within the heart,

beyond the reach of proof." 
~ Kahlil Gibran

"The way is not in the sky.
The way is in the heart."
~ Buddha

"The intuitive mind is a sacred gift,

and the rational mind is a faithful servant.

We have created a society that honors the servant

and has forgotten the gift." 
~ Albert Einstein

3) Practicing nonviolent Gandhian civil disobedience.
"Satyagraha means resisting untruth by truthful means"

"It is a religious duty to fight untruth.

If one remains steadfast in it in a spirit of dedication,
it always brings success."

~ Mahatma Gandhi

Those of us who already realize how humans are being psychopathically dominated and immorally imprisoned in an invisible 'matrix', must now morally and truthfully act to preserve inherent human rights and protect our planet and progeny. With righteous courage, we must speak out and nonviolently disobey unlawful and immoral edicts.

4) Being the change we wish to see.
"[T]he world will not change if we don't change."

~ Mahatma Gandhi

"If we are to make progress,

we must not repeat history but make new history.

We must add to inheritance left by our ancestors."

~ Mahatma Gandhi

"We are what we think.
All that we are arises with our thoughts.
With our thoughts, we make the world."
~ Buddha

"The world is a projection of our collective consciousness.
If our collective consciousness reaches that place of peace, harmony, laughter and love,
it will be a different world."
~ Deepak Chopra

Energetically we live in a labyrinth of thoughts, intentions, feelings and behaviors which create our "reality". "Whatever we think, do, or say, is changing this world in some way."

Accordingly, as we prioritize our intention to mindfully radiate loving and forgiving thoughts, behaviors, and emotions we are inevitably and irreversibly elevating and enlightening our earthly "reality" beyond malevolent darkness.

5) Turning off mainstream media.
"Propaganda is the executive arm of the invisible government."
~ Edward Bernays

"Propaganda works best when those who are being manipulated
are confident they are acting on their own free will."
~ Joseph Goebbels

"The propagandist's purpose is to make one set of people forget that certain other sets of people are human."
~ Aldous Huxley

"All propaganda is lies, even when one is telling the truth."
"The most effective way to destroy people is to deny and obliterate their own understanding of their history."
~ George Orwell

All mainstream information media have become propagandist instruments dishonestly dominated and controlled by our "leaders". Whenever possible we must turn them off, even if they seem to publish information with which we agree. We must not be diverted or confused by information or speculation, which is published with insidious motives.

If we seek information (not speculation) about purported current events or history, we need to investigate non-mainstream sources, especially those which are ridiculed, slandered or censored by mainstream media – like Robert F. Kennedy's Children's Health Foundation. However, in reviewing such alternative information outlets we must carefully consider their facts and sources, and not assume their accuracy or credibility.

6) Mindfully recognizing that this world is a mere mental illusion
"A wise man, recognizing that the world is but an illusion,
does not act as if it is real, so he escapes the suffering."
~ Buddha


"…this separation between man and man, between nation and nation,
between earth and moon, between moon and sun.
Out of this idea of separation between atom and atom comes all misery.
But the Vedanta says that this separation does not exist, it is not real."

"Your own will is all that answers prayer,
only it appears under the guise of different religious conceptions to each mind.
We may call it Buddha, Jesus, Krishna, but it is only the Self, the 'I'."
~ Swami Vivekananda – Jnana Yoga

"Reality is merely an illusion, albeit a very persistent one."
"Our separation of each other is an optical illusion of consciousness."
~ Albert Einstein

"What appears to be a stable, tangible, visible, audible world, is an illusion."
"Objective reality does not exist" ….
"the universe is fundamentally a gigantic … hologram."

~ David Bohm, Quantum Physicist

"When I despair, I remember that all through history the way of truth and love has always won.
There have been tyrants and murderers and for a time they seem invincible,
but in the end they always fall — think of it. Always."
~ Mahatma Gandhi

We now exist in a perceived relative "reality" where everything is energy (e=Mc2), and suffering is omnipresent. But enlightened mystics and scientists remind us that our "reality" and its seeming separation of perceived thought forms is merely "an optical illusion of consciousness" and that we avert suffering by "recognizing that the world is but an illusion."

As we consciously identify our comparative "reality" as merely an illusion, we will transcend suffering from negative intentions, actions, thoughts and emotions. And thereby we'll live with ever growing kindness, and with compassion for others who are still suffering.

Inevitably our kindness will quicken and elevate our subtle energy emanations, until we irreversibly experience our lives from higher dimensions where there is no suffering, just oneness with Source – as LOVE.

Like Gandhi and other great souls we'll then perceive this world like a metaphoric good versus evil "movie" in which Divine Truth and Love always prevail.

7) Laughter and humor are always uplifting
"When you realize how perfect everything is

you will tilt your head back and laugh at the sky."

~ Buddha

"Sing because this is a food our starving world needs.
Laugh because that is the purest sound."

~ Hafiz

"What is soap to the body, laughter is to the soul."

~ Yiddish Proverb

"Time spent laughing is time spent with the Gods."

~ Japanese proverb

"I laugh when I think how I once sought paradise as a realm outside of the world of birth.
It is right in the world of birth and death that the miraculous truth is revealed.
But this is not the laughter of someone who suddenly acquires a great fortune;
neither is it the laughter of one who has won a victory.
It is, rather, the laughter of one who; after having painfully searched for something for a long time,
finds it one morning in the pocket of his coat."
~Thich Nhat Hanh

"If a person can laugh totally, wholeheartedly, not holding anything back at all,
in that very moment something tremendous can happen
because laughter, when it is total, is absolutely egoless,
and that is the only condition in which to know God, to be egoless."
~ Osho

"If honesty were suddenly introduced into American life, the whole system would collapse."
"That's why they call it the American Dream, because you have to be asleep to believe it."
~ George Carlin

Invocation

At this unprecedented turning point in modern human history,
may we mindfully recognize and intentionally radiate
truth of our common Self-identity as LOVE.

May we thereby be part of an irreversibly uplifted "critical mass" of Humankind,
which will co-create a prophesied compassionate new world,
dynamically harmonious with Nature and all life everywhere.

And so shall it be!

Namasté!

Ron Rattner


"Suffering is the way for Realization of God."
~ Sri Ramana Maharshi
"A disciplined mind leads to happiness, and an undisciplined mind leads to suffering." "In Buddhism, ignorance as the root cause of suffering refers to a fundamental misperception of the true nature of the self and all phenomena." "We must recognize that the suffering of one person or one nation is the suffering of humanity."
~ Dalai Lama
"All the suffering in the world comes from seeking pleasure for oneself. All the happiness in the world comes from seeking pleasure for others."
~ Shantideva (Buddhist master)
"True freedom and the end of suffering is living in such a way as if you had completely chosen whatever you feel or experience at this moment. This inner alignment with Now is the end of suffering." "When you are suffering, when you are unhappy, stay totally with what is now. Unhappiness or problems cannot survive in the Now."

~ Eckhart Tolle
"No pain, no gain!"
~ Proverb
"Pain is inevitable, but suffering is optional."
~ Buddhist saying
"Pain is a relatively objective, physical phenomenon;
suffering is our psychological resistance to what happens. Events may create physical pain, but they do not in themselves create suffering. Resistance creates suffering. Stress happens when your mind resists what is…The only problem in your life is your mind's resistance to life as it unfolds."
~ Dan Millman
Q. "How Can We End Suffering?
A. Be a Buddha, be a Tara;
Say sayonara to samsara."
~ Ron Rattner, Sutra Sayings
"In the school of life we suffer
to learn compassion for those who suffer."
~ Ron Rattner, Sutra Sayings

"Compassion is born from understanding suffering. We all should learn to embrace our own suffering, to listen to it deeply, and to have a deep look into its nature."
~ Thich Nhat Hanh
"Every action, every thought, reaps its own corresponding rewards. Human suffering is not a sign of God's, or Nature's, anger with mankind. It is a sign, rather, of man's ignorance of divine law. . . .
Such is the law of karma: As you sow, so shall you reap. If you sow evil, you will reap evil in the form of suffering. And if you sow goodness, you will reap goodness in the form of inner joy."
~ Paramhansa Yogananda
"You may die a hundred deaths without a break in the mental turmoil. Or, you may keep your body and die only in the mind. The death of the mind is the birth of wisdom."
~ Sri Nisargadatta Maharaj
"All formations are 'transient' (anicca); all formations are 'subject to suffering' (dukkha); all things are 'without a self' (anatt ). Corporeality is transient, feeling is transient, perception is transient, mental formations are transient, consciousness is transient. And that which is transient, is subject to suffering. "
~ Buddha
"When another person makes you suffer,
it is because he suffers deeply within himself,
and his suffering is spilling over.
He does not need punishment; he needs help.
That's the message he is sending."
~ Thich Nhat Hanh
"People have a hard time letting go of their suffering.
Out of a fear of the unknown, they prefer suffering that is familiar."
~ Thich Nhat Hanh
"Suffering is not holding you. You are holding suffering.
When you become good at the art of letting sufferings go,
then you'll come to realize how unnecessary it was
for you to drag those burdens around with you.
You'll see that no one else other than you was responsible.
The truth is that existence wants your life to become a festival."
~ Osho
"Although the world is full of suffering, it is full also of the overcoming of it."
~ Helen Keller
"My dear son, be patient, because the weaknesses of the body
are given to us in this world by God for the salvation of the soul.
So they are of t merit when they are borne patiently."
~ St. Francis of Assisi, The Little Flowers of St. Francis of Assisi

"Out of suffering have emerged the strongest souls;
the most massive characters are seared with scars."

~ Khalil Gibran
Suffering becomes beautiful when anyone bears great calamities with cheerfulness, not through insensibility but through greatness of mind.
~ Aristotle
"[I]f the mind is attentive and does not move away from suffering at all, then you will see that out of total attention comes not only energy…but also that suffering comes to an end."
"…when you suffer, psychologically, remain with it completely without a single movement of thought… Out of that suffering comes compassion."
~ J. Krishnamurti
"As you would not like to change something very beautiful: the light of the setting sun, the shape of a tree in the field, so do not put obstacles in the way of suffering. Allow it to ripen, for with its flowering understanding comes. When you become aware of the wound of sorrow, without the reaction of acceptance, resignation or negation, without any artificial invitation, then suffering itself lights the flame of creative understanding."
~ J. Krishnamurti
"It is the truth that sets you free and not your effort to be free.
Suffering is but intense clarity of thoughts and feelings which makes you see things as they are."
"I maintain that truth is a pathless land,
and you cannot approach it by any path whatsoever,
by any religion, by any sect."
~ J. Krishnamurti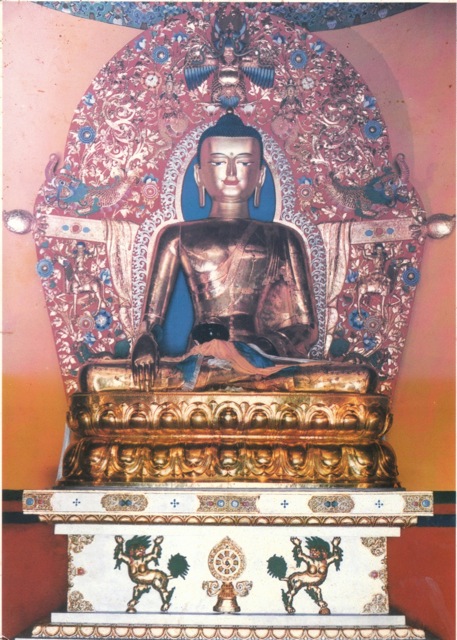 Introduction to "Why Do We Suffer?"

Dear Friends,

We are living in very difficult "new normal" times, with billions of people worldwide now enduring great stresses and sufferings. This posting is dedicated to helping us lessen our sufferings, and to enjoy increasing happiness despite unavoidable worldly problems and turmoil.

Although many of the ideas discussed in the foregoing quotations, and following Q & A essay and comments, are from Eastern teachings, they apply to all human suffering in this ever impermanent and illusory 3D world.

Q & A essay: "Why Do We Suffer?"

Q. The Buddha taught that human life entails unavoidable suffering (duhkha), but that we can be freed from suffering. Why do we suffer, and how can we be freed from suffering?

A. We suffer from ignorance (avidyâ) of our of our true self-identity and 'reality', and from our consequent egotistic thoughts, words and deeds, which subject us to the law of karma. Suffering ends when self-identity ignorance ends. Self-knowledge that we are Infinite Potentiality beyond conception, rather than merely mortal, separated, and limited physical persons, happens gradually as we learn from life experience.

Although enduring spiritual traditions propose different dsciplines for attaining such Self knowledge, they can not bestow it, but only point to the Self realization goal. Moreover, each person is unique, with a unique perspective and unique karmic history. So different methods may apply to different people.

An often recommended practice for overcoming such suffering is mindful introspection to identify, realize and transcend our unskillful inner tendencies.  Such attention and realization can gradually decrease and ultimately free us from mental suffering.


Ron's Commentary on "Why Do We Suffer?"

Many years ago, as I was being treated for painful left leg injuries by Taoist master and Doctor of Chinese Medicine Sifu Wei Tsuei, I had an unforgettable experience.

During an acupuncture treatment, Sifu suddenly inserted a large metal needle into my left buttock, and I loudly exclaimed in pain, "OUCH!". Whereupon Sifu responded,

"No pain, no gain!"


Then he quietly continued his treatment, which proved quite helpful.

Afterwards I often reflected on the wisdom of Sifu's words, "No pain, no gain", and learned they are a popular proverb. With human bodies we experience inevitable physical pain, which can be a crucial catalyst and incentive for spiritual evolution. As stated by another popular Buddhist proverb: 
"Pain is inevitable, but suffering is optional".

Though we may not be free to choose our sometimes painful outer circumstances in life, we are always free to choose our psychological attitude about those circumstances.
"Forces beyond your control can take away everything you possess except one thing, your freedom to choose how you will respond to the situation." "When we are no longer able to change a situation – we are challenged to change ourselves."
~ Viktor E. Frankl – Man's Search for Meaning

Thus every painful earth life experience can be a disguised blessing furthering our spiritual evolution, and our ultimate transcendence of psychological suffering. And, the greater such suffering, the greater its potential blessing.

The foregoing important quotations and brief essay help explain why we suffer and how we can transcend psychological suffering. They are spiritual teachings which can help us suffer less, and live ever happier lives. So I urge our deep reflection on them.

Moreover, as mindfully we experience ever less suffering and ever more happiness, it becomes possible for some of us to realize that everything in human life is an enormous blessing.
"There are no mistakes, no coincidences,
all events are blessings given to us to learn from."
~ Elisabeth Kubler-Ross

"Life will give you whatever experience is most helpful
for the evolution of your consciousness."
~ Eckhart Tolle

"Nothing can happen to you that is not positive. Even though it looks and feels at the moment like a negative crisis, it is not.
The crisis throws you back, and when you are required to exhibit strength, it comes."
~ Joseph Campbell


Addendum: Discussion of why "Suffering is the way for Realization of God."

Dear Friends,

Hereafter I am privileged to share with you a (little known) profound colloquy about why we suffer between two of the most renowned Eastern spiritual teachers of the 20th century: Sri Ramana Maharshi, and Paramahansa Yogananda.

On Nov. 29th, 1935, Yogananda made a pilgrimage to holy Mt. Arunachala to meet Sri Ramana. During most of that day Ramana sat silently. However, he responded to a few questions from Yogananda, as follows:

Yogananda: How is the spiritual uplift of the people to be effected?
What are the instructions to be given them?
Maharshi: They differ according to the temperaments of the individuals and the spiritual ripeness of their minds. There cannot be any instruction en masse.
Yogananda: Why does God permit suffering in the world? Should He not with His omnipotence do away with it at one stroke and ordain the universal realization of God?
Maharshi: Suffering is the way for Realization of God.
Yogananda: Should He not ordain it differently?
Maharshi: It is the way.
Yogananda: Are yoga, religion, etc., antidotes to suffering?
Maharshi: Who suffers? What is suffering?
(Without responding to these rhetorical questions, Yogananda paused, arose and, prayed for Sri Ramana's blessings for his own mission.)
Invocation.

With ever expanding and disciplined inner acceptance of inevitable outer problems, and with heartfelt compassion for the sufferings of all other sentient beings, may we

Remember with gratitude,
life is beatitude,

even its sorrows and pain;

For we're all in God's Grace,

every time, every place,

and

Forever (S)HE will reign!

And so shall it be!

Ron Rattner