"We are here to awaken from the illusion of our separateness."
– Thich Nhat Hanh
"My appointed work is to awaken the divine nature that is within."
~ Peace Pilgrim
"Your vision will become clear only when you look into your heart.
Who looks outside, dreams. Who looks inside, awakens."
~  Carl Gustav Jung
My friends, it is through the establishment of the clarity of mindfulness
that you let go of grasping after past and future,
overcome attachment and grief,
abandon all clinging and anxiety,
and awaken an unshakable freedom of heart,
here and now.
~ Buddha [the Awakened One]
"Those who awaken never rest in one place.
Like swans, they rise and leave the lake.
On the air they rise and fly an invisible course.
Their food is knowledge.
They live on emptiness.
They have seen how to break free.
Who can follow them?
~ Buddha [the Awakened One]
"[An] awakened state is possible only when there is …
critical self-awareness devoid of judgment."
~ J. Krishnamurti
"If you want to awaken all of humanity,
then awaken all of yourself.
If you want to eliminate the suffering in the world,
then eliminate all that is dark and negative in yourself."
~ Lao Tzu , Hua Hu Ching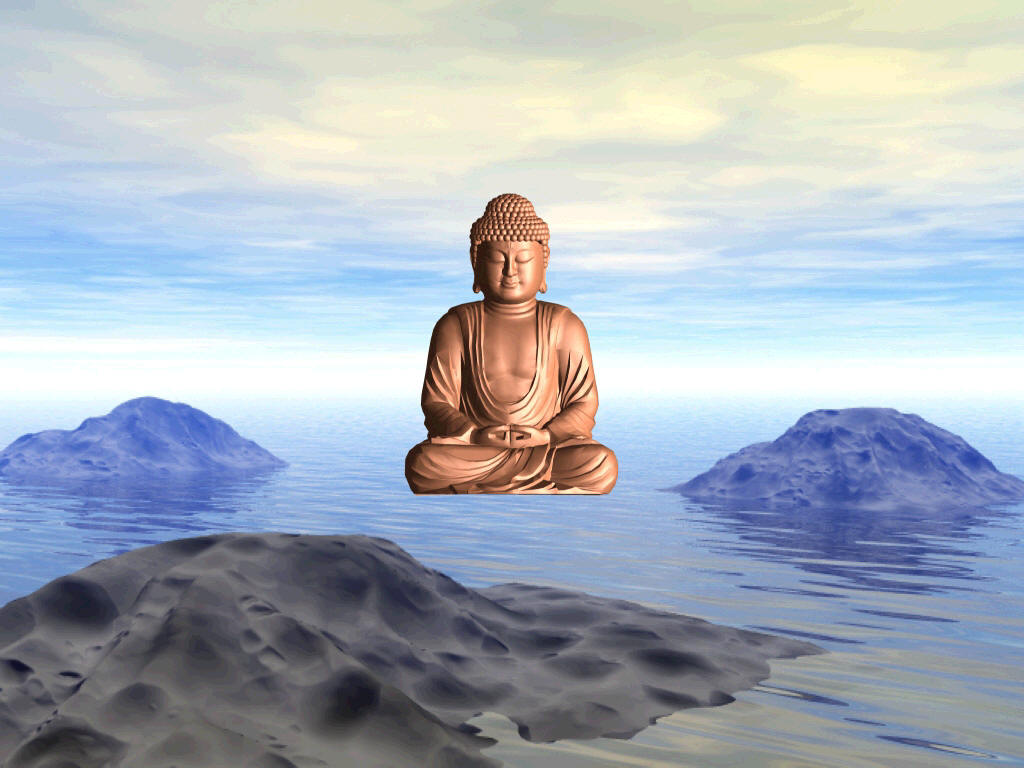 Awakening

Through eons of ignorance,
we have been asleep –

Dreaming "I am a body,
a name, a form, a story" separate from
the rest of "reality".

Now, blessed with a precious human
existence and truth teachings,
we are awakening gradually,

And experiencing ever more
moments of living truth.

But still, from the habits of countless
lives of ignorance,
we suffer a kind of spiritual narcolepcy –
involuntarily falling asleep again and again.

Only when those habits are
totally transcended,
will we awaken –

FOREVER!


Ron's audio recitation of "Awakening"




Ron's Dedication of "Awakening"
As recognized by Venerable Buddhist monk and peace activist Thich Nhat Hanh, awakening from our illusion of separateness to our common Divinity is the essential purpose of spiritual evolution.
Thus the word "Buddha" is not just a name but an honorific title, meaning in Sanskrit "one who is awake" to Reality.
So the foregoing verses gratefully honor and are dedicated to all "awakened" and awakening ones – whether historically known or unknown – who help other beings awaken from a fearfully persistent illusion of individual mortality to joyous realization of our deathless ONENESS as Eternal Divinity.
May such 'awakened ones' inspire – in this precious lifetime – our societal realization of eternal oneness of Life as LOVE.
And so shall it be!
Ron Rattner


"All that we are is the result of what we have thought:
it is founded on our thoughts, it is made up of our thoughts.
If a man speaks or acts with an evil thought, pain follows him,
as the wheel follows the foot of the ox that draws the carriage."
~ Buddha
"A man is but the product of his thoughts; what he thinks, he becomes."
~ Gandhi
"Nothing's either good or bad,
 but thinking makes it so."
~ Shakespeare


This world is wrought 
with naught but thought.
~ Ron Rattner, Sutra Sayings
The thought manifests as the word.
The word manifests as the deed.
The deed develops into the habit.
The habit hardens into the character.
The character gives birth to the destiny.

So, watch your thoughts with care
And let them spring from love
Born out of respect for all beings.

~ The Buddha, as paraphrased by Mahagosananda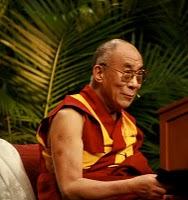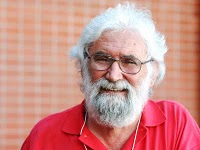 Introduction. The following is a brief dialogue between  the Dalai Lama and Brazilian theologist Leonardo Boff, one of the renovators of the Theology of Freedom, as recounted by Boff:

Boff's Narative.

"In a round table discussion about religion and freedom in which 
Dalai Lama and myself were participating, at recess I maliciously, and also with interest, asked him: 
"Your holiness, what is the best religion?"

"I thought he would say:      "The Tibetan Buddhism" or "The oriental religions, much older than Christianity"

"Dalai Lama paused, smiled and looked me in the eyes ….which surprised me because I knew of the malice contained in my question.  "He answered: 

"The best religion is the one that gets you closest to God. 
It is the one that makes you a better person."


"To get out of my embarrassment with such a wise answer, I asked:

 "What is it that makes me better?"

"He responded:

"Whatever makes you
more Compassionate,
more Sensible,
more Detached,
more Loving,
more Humanitarian,
more Responsible,
more Ethical."

 "The religion that will do that for you is the best religion"


"I was silent for a moment, marveling and even today 
thinking of his wise and irrefutable response:

"I am not interested, my friend, about your religion 
or if you are religious or not.

"What really is important to me is your behavior in 
front of your peers, family, work, community, 
and in front of the world."

"Remember, the universe is the echo of our actions and our  thoughts.

"The law of action and reaction is not exclusively for physics.  
 It is also of human relations.
 If I act with goodness, I will receive goodness.
 If I act with evil, I will get evil.

"What our grandparents told us is the pure truth. 
 You will always have what you desire for others. 
 Being happy is not a matter of destiny. 
 It is a matter of options."

Finally he said:

"Take care of your Thoughts because they become Words.
Take care of your Words because they will become Actions.
Take care of your Actions because they will become Habits.
Take care of your Habits because they will form your Character.
Take care of your Character because it will form your Destiny,
and your Destiny will be your Life
     … and …
"There is no religion higher than the Truth."


You Tube presentation of this dialogue: