Posts Tagged 'self realization'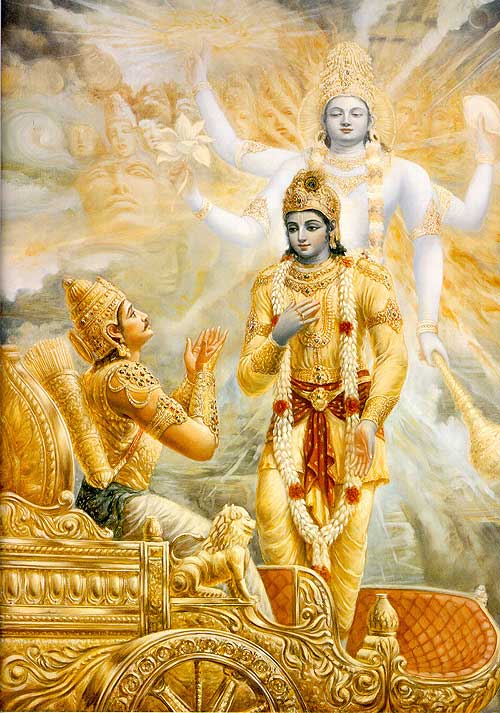 One must elevate – and not degrade – oneself with one's own mind, as the mind is both a friend and an enemy.
For those who have subdued and conquered the mind, it is the best of friends.
But for those who fail to do so, the mind remains the greatest of enemies.
~ Bhagavad Gita, Chapter Six, Lord Krishna to Arjuna (6.05-06)

Q. What is the human "mind"?
A.
"Mind" is a word-concept with many meanings. In answering this question, we define the human "mind" as a conditioned egoic space/time energy process, which we also call "mortal-mind", or "ego–desire mind", or "conditioned mind".
Religious philosophies sometimes equate "Mind" with God, or ultimate Reality beyond space/time. But we distinguish and exclude those concepts of ultimate Reality in answering this question about the human "mind", as the conditioned perceiver and projector of space/time
samsaric
'reality' .
In the
Bhagavad Gita
, an important Hindu scripture, Divine Avatar Lord Krishna informs warrior Arjuna that the conditioned human mind

"is both a friend and an enemy"; that "for those who have subdued and conquered the mind, it is the best of friends. But for those who fail to do so, the mind remains the greatest of enemies."


Q. How can the human mind be either our best friend or worst enemy?

A. The human mind can be either our best friend or worst enemy, depending on whether we use it skillfully to advance, or egotistically to deter, our spiritual evolution – to either terminate or perpetuate mistaken ego entity-identity.

The above Bhagavad Gita passage epitomizes the essential spiritual teaching of the entire Scripture: Attaining freedom from saṃsāra, the karmic cycle of death and rebirth, through spiritual liberation or Moksha. Metaphorically this scripture portrays (in an epic battle) the perpetual conflict between good and evil – between satisfying ego's endless desires for ephemeral worldly gratifications, or transcending ego to achieve realization as God – the Absolute eternal spirit beyond all impermanent energy forms and phenomena.

When it identifies and perpetuates itself as ego, the human mind can be our worst enemy.

For millennia spiritual sages have identified "ego" as the greatest impediment to spiritual evolution and Self realization. Thus, the ancient Vedic seers told us that "Ego is the biggest enemy of humans." (Rig Veda ) And the Dalai Lama says that in Buddhism ego is the "number-one enemy of compassion."

"Ego" is conditioned mind's mistaken self-identity as an entity separate from God – as a separate mortal perceiver of a supposedly objective world. But this is an unreal illusion – a mental mirage. Nonetheless ego-mind fearfully and constantly attempts to perpetuate its unreal existence. But such attempted self-preservation is ultimately futile. What never was can never be preserved.

Thus, while conditioned-mind attempts to perpetuate itself as illusionary ego-mind it impedes spiritual evolution, and thereby becomes "our worst enemy".

When used skillfully to transcend ego, the human mind can be our best friend.

Except for rare Avatars and Bodhisattvas virtually all incarnate humans have not yet completed the process of spiritual evolution from humanity to divinity. So they remain subject to the karmic cycle of death and rebirth through ego misidentification. But the human mind can skillfully be subdued and used to transcend and conquer ego, and thereby to advance spiritual evolution toward achieving spiritual liberation or Moksha .

Ultimately, such transcendence happens when mind and thought cease and Universal Awareness which has been mistakenly regarded as a separate experiencer of sensations and emotions, and a separate performer of actions, exists by itself and as its Self, and is not mentally divided.

Thus, the Yoga Sutras of Patanjali, a sacred Hindu text, state:

"Yoga is the cessation of mind."


"The witness is Self, pure awareness, which,

though boundless and unchanging,

appears to perceive creation through the construct of mind."


"The identification of pure awareness with the mind and its creations
 causes the [mistaken] apprehension of both an objective world and a perceiver of it."


"When the mind withdraws attention from sense experience,
the senses receive no impressions from sense objects,
and awareness rests in its essential nature."


"When he is not in the state of yoga, man remains [mistakenly] identified with the thought-waves in the mind."

~ Patanjali – Yoga Sutras

Similarly, when twentieth century Indian sage J. Krishnamurti was asked

"Is belief in God necessary or helpful?",  he replied (in part):

"Belief in any form is a hindrance. A man who believes in God can never find God.
If you are open to reality, there can be no belief in reality.
If you are open to the unknown, there can be no belief in it. … belief is a form of self-protection…" …

"The mind is the product of the past."
"There can be reality only when the mind understands the total process of itself and comes to an end.
When the mind is completely empty – only then is it capable of receiving the unknown."
"Only when the mind is wholly silent, completely inactive, not projecting, when it is not seeking and is utterly still – only then that which is eternal and timeless comes into being."

Conclusion.

Until the human mind is psychologically de-conditioned and emptied, and no longer confuses projected pure awareness as a separate objective world, it can be gradually subdued and used skillfully to advance spiritual evolution. We can use it to lose it. Like using a thorn to remove another thorn's sliver, we can use ego-mind to end ego-mind. We can quiet, control and dis-identify with the 'voice in the head', and we can behave dharmically and compassionately.

Thereby the human mind can become our 'best friend', by hastening transcendence of illusionary ego identity to allow Self realization as timeless thoughtless Universal Awareness.

And so may it be!

Ron Rattner

2020 Epilogue.

As we consider the nature and function of the conditioned human mind process, the following further information may be helpful.

Body, mind and soul are inseparable abstractions.

Every conditioned human incarnation necessarily includes body, mind and soul as concepts which cannot be separated, without destroying their spiritual significance.

They all connote an entity or energy process seemingly separate from its Source. Thus, in the Bhagavad Gita "body", "mind", and "soul" are all denoted by the same Sanskrit word: "atma" or "self". So in investigating the human mind it is imperative to consider it as only one connotation of "atma" or "self" and, in all events, to consider it as a conditioned subtle energy process experienced as separate from its Source.

Metaphorically, each incarnate person can be described as a systemic earthly energy process (or vortex), with enveloped mysterious layers of perceptible and subtly imperceptible energies. What we call the "mind" includes both conscious and subconscious energy processes. When subconscious, the mind autonomically operates and regulates countless systemic functions. Consciously, conditioned mind is like a subtle energy processor of conceptual thought, intellect, memory, intention, and communication.

Death of physical bodies and brains does not end consciousness and conditioned mind. They remain to perpetuate the karmic cycle of death and rebirth.

All mental perceptions, memories and tendencies associated with physical bodies are stored in subtle mental energy bodies which survive death of those physical bodies. Contrary to pseudo-scientific materialist beliefs, brains do not create consciousness and mind; consciousness creates brains and mind to function like tuner/transducers decoding karmic cosmic energies for human interpretation.

For millennia seers and mystics have revealed that subtle mental energy bodies associated with physical bodies survive death of those physical bodies. Just as computers need an operating system to function, so do physical bodies. Like computers which operate via software, physical bodies are controlled by subtle mind-stuff energies (chitta). And when – like computers – physical bodies inevitably deteriorate and 'die', their 'mental software' survives, and is reused.

Thus, just as I am able to use with a new iMac the same OS X software system that operated an old iMac, I can (and may for eons) operate other physical bodies with the same mind-stuff energy that is animating this one. And those other physical bodies which will be using my pre-existing mental software, will probably display many of the same 'operating features' as my prior physical bodies. These mental operating systems can be gradually 'up-dated'. But this usually requires a very slow process of intentional self-discovery and removal of conditioned mental obscurations and defilements.

Like computer software systems, all mental conditioning comes from the past – from this or prior lifetimes.

Thus twentieth century sage J. Krishnamurti, has declared:

"Mind is memory, at whatever level, by whatever name you call it; mind is the product of the past, it is founded on the past,
which is memory, a conditioned state."
"The timeless can be only when memory, which is the `me' and the`mine', ceases."
~ J. Krishnamurti

Transcendence of past mental conditioning is essential to achieving spiritual liberation or Moksha as the Eternal NOW.

The goal of all enduring spiritual traditions is to transcend past mental conditioning.

Such transcendence is achieved only when thoughts cease and Universal Awareness, which has been mistakenly regarded as a separate experiencer of sensations and emotions and a separate performer of actions, exists by itself as Self, and is not mentally divided.

And so shall it be!

Ron Rattner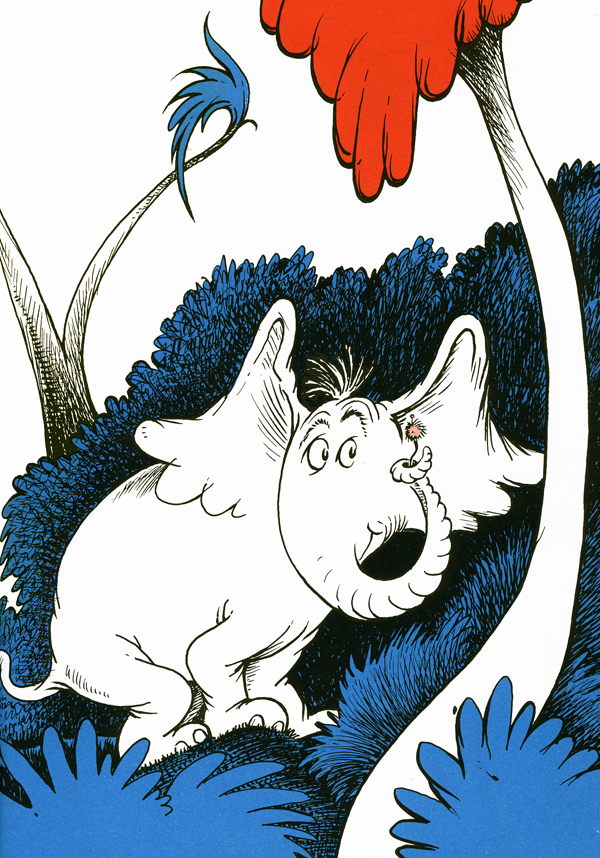 "A person's a person, no matter how small."
~ Dr. Seuss
"[Self] Realization is of the fact that you are not a person."
"You are THAT!"
~ Nisargadatta Maharaj
Who's a Who, and Who are You?
Q. If "A person's a person, no matter how small",
and a person's a person, though tiny or tall,

When is a person no person at all?

A. A person's no person, whether tiny or tall,
when s(he) doesn't think s(he)'s a "person" –
any person at all.

Q. Doesn't everyone think they're a "person" –
whether tiny or tall;

Does anyone think they're no person at all?

A. Nobody thinks that they're anyone – tiny or tall,
when they don't think anything – anything at all.

Q. But when they're not thinking,
who are they?

And who am I? And who are you?

A. To realize that we must stop thinking,too!


Ron's comments and recitation of "Who's a Who, and Who are You?"
Ron's explanation of "Who's a Who, and Who are You?"
Dear Friends,

Since launching the Silly Sutras website I have posted many writings – aphorisms, quotations, poems and essays – about Eastern non-dualism philosophy, which I accept as highest spiritual teachings. Paradoxically these writings point to an ultimate Truth which cannot be expressed in words, but only suggested silently – like the Buddha pointing to the moon.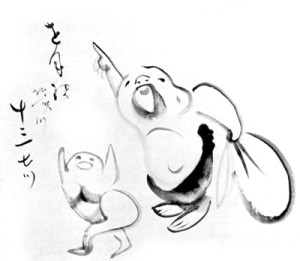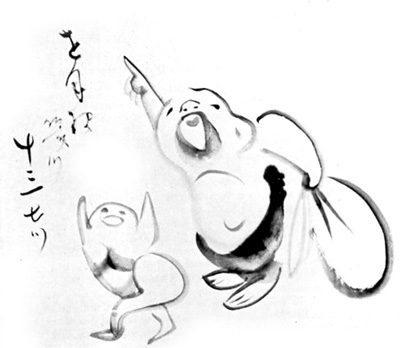 Thus, sometimes we may best communicate wordlessly with silent gestures, pantomime, looks or tears; or auditorily with laughter, tunes, or music.

With words, Truth is sometimes best expressed with jest – whimsically, humorously or paradoxically.

The foregoing poem "Who's a Who, and Who are You?" was composed to both whimsically and paradoxically point to ineffable Absolute non-duality Reality.

Einstein told us that our space/time duality reality is a persistent mental illusion – a way of thinking. Similarly, for millennia mystical inner explorers have revealed the ever illusionary nature of our impermanent relative 'reality' – calling it (in Sanskrit) "maya" or "samsara" – which the Buddha likened to a mental mirage.

In sutra sayings I have paradoxically proclaimed that:

"Reality isn't REAL!"


that it is just a mental movie – a holographically, fractally, and kaleidoscopically projected 'theater of the mind'.

In composing "Who's a Who, and Who are You?" I have attempted to express paradoxically and whimsically how Dr. Seuss might point from space/time to Ultimate non-duality Reality.
I hope we can get the 'point'; or at least begin to wonder what it means.
And so may it be!