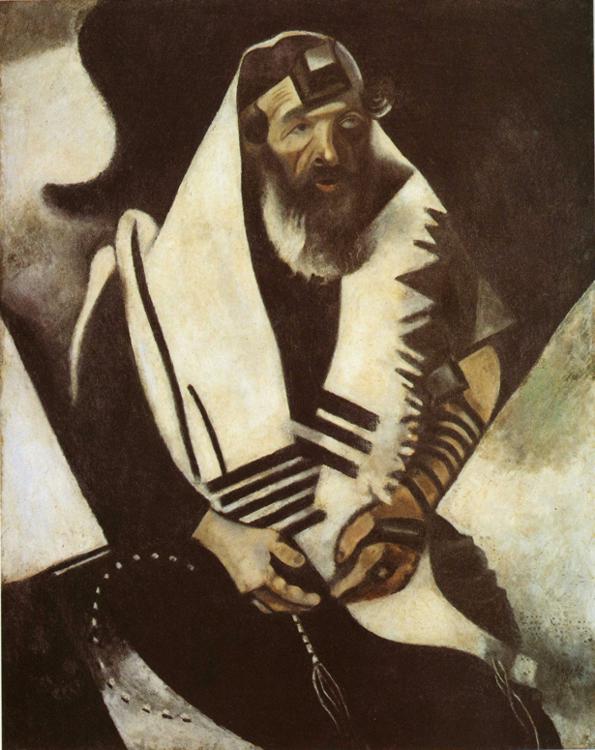 "Life can be found only in the present moment.
The past is gone, the future is not yet here,
and if we do not go back to ourselves in the present moment,
we cannot be in touch with life."
~ Thich Nhat Hanh
"The greatest discovery of any generation is that human beings can alter their lives by altering the attitudes of their minds."
~ Albert Schweitzer
Ordinary human consciousness is conditioned consciousness;
it is pure Awareness conditioned by conceptions.
And our conceptual conditioning determines our condition.
~ Ron Rattner, Sutra Sayings
"If the doors of perception were cleansed
everything would appear to man as it is, infinite."
~ William Blake

Forgiving the Past to Live in the Present

Mystics and some scientists say that our thoughts or beliefs about our 'reality' and self-identity determine our earth-life experience; that those thoughts or beliefs originate unconsciously with very subtle mental impressions (sometimes called in Sanskrit vasanas or samskaras) which through reincarnation are carried by the soul from lifetime to lifetime; that we can radically change our lives and behaviors by changing our thoughts about who or what we are; and that we can become "enlightened" only by transcending all mental conditioning.

Thus, according to twentieth century Indian sage J. Krishnamurti,
"Our problem is how to be free from all conditioning . . When the mind is completely unconditioned then only can [we] experience or discover if there is something real or not. . [A] mind . . filled with beliefs, . . dogmas . . assertions ..is really an uncreative mind; it is merely a repetitive mind."
Our mental conditioning operates our physical body, like computer software systems operate computer hardware platforms. And, like computer software systems, all mental conditioning comes from the past – from this or prior lifetimes.

But, habitually abiding or operating with beliefs or tendencies from past experience, or projecting them into the future as fear or worry, prevents us from living spontaneously and authentically in the present moment – from fully being here NOW.

Past is history and future's mystery, while Life is never then – it is only NOW.

"Life can be found only in the present moment. The past is gone, the future is not yet here, and if we do not go back to ourselves in the present moment, we cannot be in touch with life."
~ Thich Nhat Hanh
Thus, Buddha taught that:
"There is only one time when it is essential to awaken. That time is now." . . . . .
"That which is timeless is found now."
Only by wiping the slate clean from past conditioning and resulting thoughts or concerns, are we are fully freed to live in the present – in the eternal NOW. Thus our spiritual evolution is furthered by any activity or practice which helps us live moment by moment in the precious present, spontaneously and authentically without mental pre-conditioning.

My life experience following a dramatic midlife spiritual awakening confirms these teachings. As gradually I have recognized and eliminated or changed beliefs and paradigms which no longer seemed valid or useful, quieted my mind, and more and more self-identified as spirit, my life has become more spontaneous and magical, and I've experienced ever more happiness, peace of mind, and gratitude for this precious life-time.

For me, it has been a process of mindfully witnessing inappropriate or obsolete behavioral patterns with intention of changing or eliminating them through grateful remembrance that I am not merely a separate mortal entity but universal spirit experiencing a blessed human life.

The more that I have gratefully and mindfully self-identified as spirit – as Universal Awareness – the more I have experienced fulfillment, insight, empathy, and creativity and the less I have manifested unhelpful habits and reflexive behaviors.

I have found that this transformative process of mindful spiritual self-identification has been accelerated through meditation and other universal practices of perennial wisdom traditions which help clear mental conditioning. So I've dedicated SillySutras.com to exploring and sharing universal wisdom principles and practices which can help us all live happier lives, as they have helped me.

During Jewish High Holy days, I am reminded of certain practices other than meditation, which may help free us from past conditioning:

1. Non-judgmental forgiveness or atonement of supposed transgressions or 'sins' by or against us. [see "Forgiveness And Atonement Of 'Sins.'"] ; and,

2. Annulment and rescission of obsolete and unhelpful personal intentions, resolutions, or vows.

The Jewish High Holy Days are ten days of religious introspection and repentance, concluding with Yom Kippur ["day of atonement"]. During services, congregants communally repent past "sins" while repeatedly acknowledging that
"Indeed, there is not a righteous man on earth who continually does good and who never sins," [ Ecclesiastes 7:20 ]
The Yom Kippur observance begins with "Kol Nidre" ("All Vows"), a powerful prayer with a hauntingly beautiful melody which is chanted and recited in ancient Aramaic, and which for many Jews is the religious highpoint of their year.

When I attended Jewish services, during adolescence and later irregularly as an adult (before I became a "born-again Hindu"), the Kol Nidre ritual was for me emotionally memorable, even though I don't recall knowing the meaning of the prayer until much later receiving a translation in an email message.

So, on ultimately learning the translated meaning, I was quite surprised and puzzled to learn that Kol Nidre enigmatically purports to disavow and annul until the next day of atonement all past and/or future communal or individual oaths or vows, viz.
"Let all our vows and oaths, all the promises we make and the obligations we incur to You, 0 God, between this Yom Kippur and the next, be null and void should we, after honest effort, find ourselves unable to fulfill them. Then may we be absolved of them."
Since Judaism emphasizes the honoring of promises and obligations to others, I wondered:

"Why does the holiest of Jewish high holy days begin with a communal disavowal of all oaths or vows, which in Jewish tradition are regarded as ethically important?"


Also I began wondering why the Kol Nidre prayer has been so emotionally powerful, even when its meaning is largely unknown. After reflection and research I concluded that:

Kol Nidre applies only to personal vows to oneself or God, not affecting promises or obligations to others; it is not an unconditional request for Divine absolution from guilt for dishonored vows or obligations to others.

Many people – not just Jews – make resolutions or vows concerning their intended future behavior which are unfulfilled or become inappropriate or unhelpful as times change. And often they feel consequent frustration or guilt.

Rather than harboring guilt or frustration for this, Jewish tradition recognizes that it is best to wipe the mental slate clean. Thus, observant Jews can be spiritually uplifted and mentally cleared by communal participation in High Holy Day rituals of forgiveness or atonement of "sins", and rescission of unhelpful personal resolutions.

And I believe that Kol Nidre has been especially powerful for even those unaware of its meaning, because subtly or subconsciously it invokes Humankind's universal – yet paradoxically impossible – aspiration to be in this world beyond inevitable human frailty and suffering, beyond "sin" or 'missing the mark'.

So, perhaps Kol Nidre and its haunting melody, invoke an Eternal inner voice which reminds us of our true nature – ever immanent Divine LOVE – with which we are ultimately destined to merge.

Concluding Invocation

On holy days and every day, may everyone everywhere be blessed to remember their affinity and identity with Divinity; and, may we thus wipe clean the slate of past behaviors or attitudes which impede living in the precious present.

And so, may everyone everywhere be eternally happy –

NOW!


Ron's Commentary on Forgiving the Past to Live in the Present

Dear Friends,

In lunar equinox seasons of major theistic religious 'holy days' – Jewish (days of awe); Moslem (Eid Al-Adha); Christian (Feast of St. Francis); Hindu (Navaratri) – we are often reminded that central to all major theistic religions is the goal of psychologically returning to "godliness". Moreover, all major religions – Buddhist-Hindu-Moslem-Christian-Jewish – teach a common message of Love as the supreme "unifying principle of Life. . . . the key that unlocks the door which leads to ultimate Reality." [Dr. Martin Luther King, Jr.] 

Yet, often in the name of religion, our world remains rife with discrimination, violence and killing which must be transcended for survival of Human life as we have known it.

Whether or not we are 'religious', we are all experiencing a mythological perennial process of returning to a psychological state of self-identity and "at-one-ment" with Universal Awareness, our ultimate Essence and destiny – an evolutionary process of gradually living more and more in and as the timeless NOW.

The above essay, Forgiving the Past to Live in the Present, encourages our harmony with this crucially important perennial process.

As gradually we mindfully observe and change behaviors, beliefs, and paradigms which no longer seem valid or useful, and as more and more we commonly self-identify as ONE Eternal spirit, which is LOVE – not just as separate mortals – our lives become more spontaneous and magical, enabling us to synchronistically experience ever more happiness, peace of mind, and gratitude for this precious human lifetime.

And so may it be!

Ron Rattner


"The essence of all wisdom is to know the answers to 'who am I?'
and 'what will become of me?' on the Day of Judgment."
~ Rumi
"Knowing others is wisdom, knowing yourself is enlightenment."
~ Lao Tzu
"Know thyself – The unexamined life is not worth living."
~ Socrates
"Give up all questions except one: "Who am I?"  After all, the only fact you are sure of is that you are. The "I am" is certain. The "I am this" is not."
~ Nisargadatta Maharaj
"Ask and it shall be given; Seek and ye shall find."
~ Matthew 7:7
"You will know the truth,
and the truth will set you free."
~ John 8:32
"Who am I?
The quest is in the question.
 
The question is the answer."
~ Ron Rattner, Sutra Sayings
"An 'identity crisis' can be life's greatest opportunity,
because it raises life's most crucial question – "Who am I?"
~ Ron Rattner, Sutra Sayings
"That which permeates all, which nothing transcends and which, like the universal space around us, fills everything completely from within and without, that Supreme non-dual Brahman — that thou art."
~ Shankaracharya
"Sometimes the questions are complicated and the answers are simple."

~ Dr. Seuss
"What a liberation to realize that the "voice in my head" is not who I am. Who am I then? The one who sees that."
~ Eckhart Tolle
"So the question Who am I? is not an idle one.  How you answer the question will determine how you live the rest of your life.  It will determine the quality of your life."
~ Neale Donald Walsch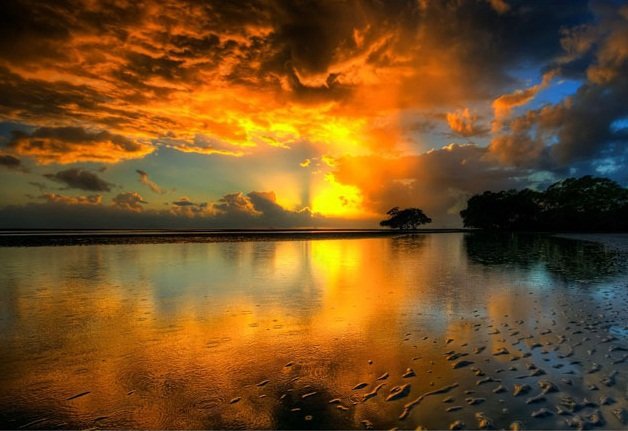 Asking The Ultimate Question: "Who Am I?"

Introduction.

Have you ever deeply wondered about your true self-identity or urgently asked yourself, "Who Am I"?

Most of us, never inquire about our true self-identity, but we assume ourselves to be mere mortal physical life-forms with unique histories, separate from everyone and everything else.

Not until age forty two, did I ever ask myself or wonder "Who Am I"? Until then, I assumed that I was only my physical body, its thoughts and its story; that I was a middle-aged secular Jewish litigation lawyer, married, with two kids, born in Chicago and living in San Francisco.

But on New Year's Eve 1974-5, these assumptions were severely shaken. At a 'pot luck' dinner party, after unwittingly eating a large piece of cake laced with marijuana, I had a dramatically unforgettable out of body experience.

From a bedroom ceiling, I saw my body lying face down on a pillow, and saw each of my thoughts originating outside the body as a vividly colored kaleidoscopic form.

These perceptions seemed very real – not dreamlike or hallucinatory. And they irresistibly raised for me an unprecedented urgent new question: "Who or what am I?"

I reasoned that if I was on the ceiling of the room, while my body was face-down on the bed, I couldn't be the body; and that if I was on the ceiling of the room, while my thoughts were appearing below me, I couldn't be the thoughts. And if not my body and not my thoughts, "Who or what am I?"

Thereafter, irresistibly and persistently I began pursuing this previously unexamined enquiry, with intense longing for an answer. This process proved an enormous blessing which changed my life forever. It convinced me that "Who Am I?" can be the most important question that anyone can ever ask; that by deeply reflecting on our true self-identity and persistently inquiring: "Who Am I?" we can ultimately experience a profound, life-enhancing psychological transformation process.
[See "At Mid-life, a Rebirth to a New Life ~ Ron's Memoirs"]

Historical overview.

Throughout history saints and sages of every tradition and culture – East and West – have counseled us to "Know thyself." In the West, this fundamental injunction was attributed to the Greek oracle consulted by Socrates and carved into the Temple of Apollo as: "Gnothi Seauton".

Eastern saints and mystics for millennia have taught that there is an ultimate goal of life – an 'enlightened' state of spiritual awareness bringing permanent happiness and freedom from all worldly bondage. Swami Yogananda Paramahansa, who brought Eastern wisdom to the West in the 20th century, called this spiritual goal "self-realization".

Who is this "Self" that we are counseled to know or realize?   How can we follow the advice of the saints and sages to "Know thyself", and so experience "self-realization"?

One of the principal methods to "Know thyself" suggested by mystics and sages is to inquire: "Who am I?" For example, ancient Indian sage Shankara said that spiritual "Knowledge cannot spring up by any other means than the inquiry: Who am I?".

In Hinduism, such self-inquiry is chiefly associated with Advaita-Vedanta, the oldest extant school of Indian Philosophy. Advaita means non-dualism and its teachings are essentially the same as those of Mahayana Buddhism. Both are aimed at experiencing non-dual Reality.

The ultimate answer to the question "Who Am I?" cannot come from intellect. We can know or realize our "self" only by intuitive experience of "Who Am I?". However, in the Hindu and Buddhist non-duality paths, powers of discrimination are used to transcend intellect and to reveal the Self via self-realization.

Conclusion.

In his Sermon on the Mount, Jesus said: "Ask and it shall be given; Seek and ye shall find." Thus, if we persistently ask "Who Am I?", the answer shall be given. And in seeking our true Self, we shall find our true Self – as Eternal Peace beyond understanding, and as timeless Joy beyond suffering.

And so it shall be!


Ron's explanation and dedication of "Asking the Ultimate Question".

Dear Friends,

For millennia, seers, saints and sages have counseled us to "Know thyself"; and, to ask persistently the supremely crucial question – "Who am I?".

But few Westerners have been inspired to pursue this perennially advised investigation.  

Until mid-life, like most other Westerners, I unthinkingly self-identified only with my physical body, its thoughts and aggregate experiences. Then, following an extraordinary out of body experience, I irresistibly began wondering "Who am I?".  Finally, at age forty two, (unaware of any apt spiritual teachings) I was given the answer to that question, and realized my true self-identity as pure awareness, rather than as my physical body, its thoughts and aggregate experiences.  Whereupon I experienced a profound and unforgettable mid-life spiritual awakening and rebirth.

Thereafter, I began having numerous unprecedented mystical or psychic subtle energy experiences, and became infused with so much vital energy that for several months I hardly needed to sleep. Only then did I begin learning about teachings of Eastern mysticism, including non-duality. 

Afterwards, I synchronistically met my beloved teacher, Shri Dhyanyogi Madhusudandas, a venerable Hindu Guru then 100 years old, from whom I received shaktipat initiation.  Guruji lived until age 116, and has remained my teacher since his mahasamadhi transition in 1994.  After shaktipat initiation, I learned from Guruji and others that the evolutionary purpose of spiritual 'practice' is to reveal experientially that there is no separate 'practitioner'; not that the practitioner is in some way a separate, special person with special powers.

But I also learned that – unlike  Guruji and other rare Buddha-llke beings – on realizing my true self-identity as pure awareness, I had not yet become 'instantly enlightened'.  Rather, that this realization had triggered an evolutionary process of awakened kundalini life-force energies which were manifesting via  spontaneous physical, mental, or emotional experiences [ called kriyas]  and thereby purifying the body and nervous system, thus allowing increasing experience of subtler states of consciousness.

Ultimately, I realized that this evolutionary kundalini purification process was gradually undoing or eliminating eons of accumulated subtle karmic impressions or seeds [samskaras or vasanas]  causing unconscious habitual behaviors and emotional patterns, and precluding or inhibiting spontaneously skillful behaviors.   

Soon after this revelatory discovery I declared myself to be an 'uncertain Undo' [rather than 'born-again Hindu'] and began writing whimsical sutras like:

"On the path of undo we'll never be through
'til we're an undone ONE."


Today, over forty years since realizing my true self-identity as pure awareness  (rather than as my physical body, its thoughts and aggregate experiences),  I'm still not fully 'undone', and ego attrition continues.  But as I continue to more and more self-identify as spirit rather than as physical body there seems to be ever more Ram than Ron in my life. 

Thereby after many years of questioning, I've found faith beyond belief, beyond dogmas or theology.    And I'm happier and more grateful for this precious lifetime than ever before.  (See https://sillysutras.com/ive-found-a-faith-based-life/)

Thus, from inner and outer experience, more than ever before I regard "Who Am I?" as a  supremely crucial question to be persistently investigated for those with spiritual aspirations.  So today I have posted the above  important quotations and brief essay.

If ever you have wondered or aspired about spiritual evolution, I encourage your deep consideration of today's posting.

May it help us live  happier lives by consciously participating in an irresistible evolutionary process which is leading us to expression of one Life – one LOVE – amidst the infinite diversity of ever changing ephemeral energy forms.

And so may it be!

Ron Rattner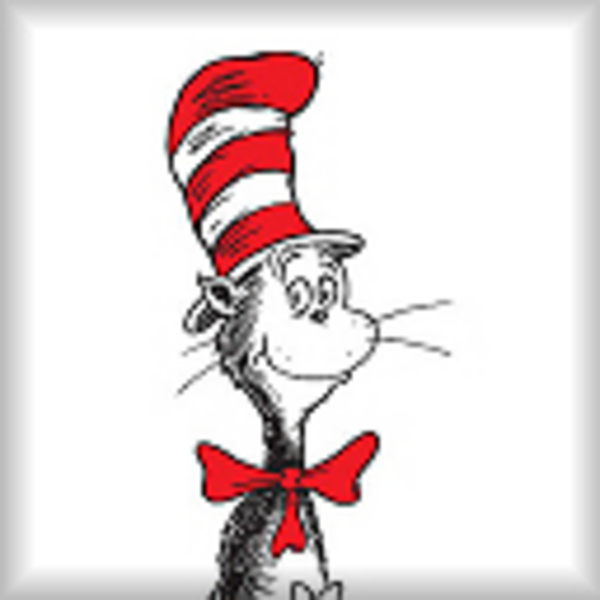 "Tell the truth and make it rhyme."
~ John Lennon
"Today you are you! That is truer than true!
There is no one alive who is you-er than you!"
~ Dr. Seuss
"You have brains in your head. You have feet in your shoes.
You can steer yourself in any direction you choose.
You're on your own, and you know what you know.
And you are the guy who'll decide where to go."
~ Dr. Seuss
"Today was good. Today was fun.
Tomorrow is another one."
~ Dr. Seuss
"No sooner had I stepp'd into these pleasures
Than I began to think of rhymes and measures:
The air that floated by me seem'd to say
'Write! thou wilt never have a better day."
~ John Keats
"Rhyme, that enslaved queen,
that supreme charm of our poetry,
that creator of our meter."
~ Victor Hugo
"Constantly risking absurdity and death
whenever he performs above the heads of his audience,
the poet, like an acrobat, climbs on rhyme
to a high wire of his own making."
~ Lawrence Ferlinghetti
"All are architects of Fate,
Working in these walls of Time;
Some with massive deeds and great,
Some with ornaments of rhyme."
~ Henry Wadsworth Longfellow
"For poetry, he's past his prime,
He takes an hour to find a rhyme;
His fire is out, his wit decayed,
His fancy sunk, his muse a jade.
I'd have him throw away his pen,
But there's no talking to some men."
~ Jonathan Swift
Why Do We Rhyme?
Why do we rhyme?
Is there a reason?

A time for rhyme –
a rhyming season?

Or, do we just rhyme
without rhyme or reason?


Ron's audio recitation of "Why Do We Rhyme?"




Ron's explanation of "Why Do We Rhyme?"

Dear Friends,

On first living alone after my midlife change of life, I experienced many noteworthy life-style and behavioral changes, which I attributed to samskaras from other less worldly lifetimes.

As a lawyer I had always preferred succinct legal writings, unlike other attorneys' paradoxically prolix legal briefs, which suggested to me that they might be charging for their words, not just for their professional expertise.

So, after I began reading and writing about spiritual subjects, I continued to prefer succinct and sometimes epigrammatic communications. Thus my favorite SillySutras.com writings are mostly concise and pithy.

Before a midlife spiritual awakening I didn't compose and rarely read  poetry.  But, thereafter, I spontaneously began writing spiritual songs and poetry. And instinctively I was drawn to whimsical rhyming, repeating, and alliterating – like Dr. Seuss. So I wondered about possible significance of my midlife poetic tendencies, and whether they had reemerged from other lifetimes.

The foregoing poem, "Why Do We Rhyme?", was composed while I was whimsically wondering about my new rhyming tendencies. Perhaps the rhyming lines from famous poets which precede the poem can help us answer the poem's rhetorical questions.

And maybe Jonathan Swift's poem quoted above can help us explain why,

After years of living ascetically
and 'waxing' poetically,
Ron's still rhyming alive,
though 'waning' at age eighty five.


In all events, I hope you'll enjoy this posting. May it help inspire ever more happiness in our lives.

And so may it be!

Ron Rattner