Posts Tagged 'Ecclesiastes 1:9'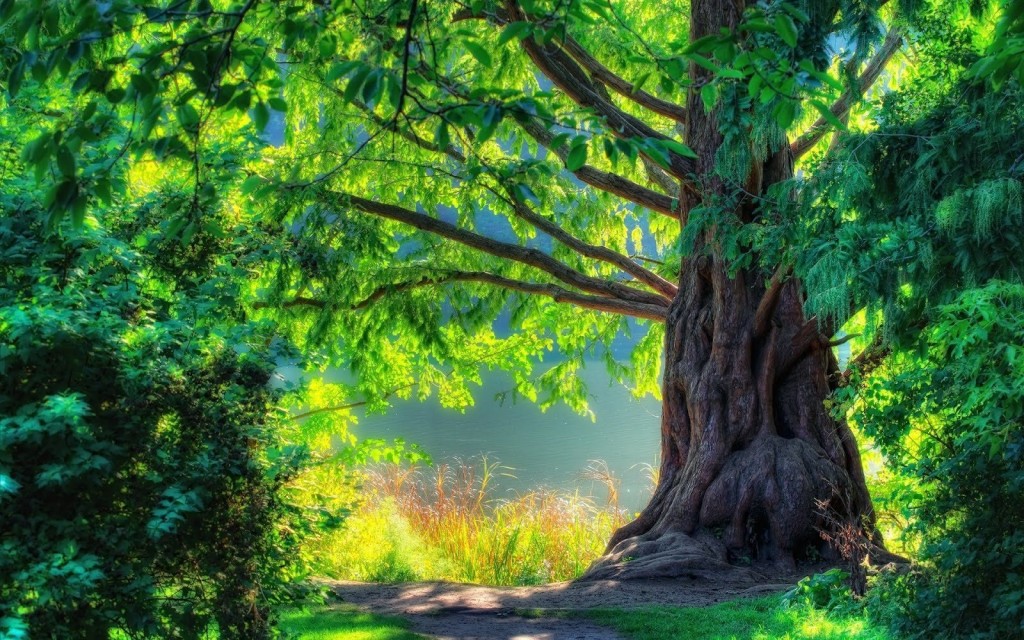 "To every thing there is a season,

and a time to every purpose under the heaven."

~ Ecclesiastes 3:1

"The winds of grace are always blowing,

but you have to raise the sail."

~ Sri Ramakrishna

"We must learn to live together as brothers or perish together as fools." .."The choice is not between violence and nonviolence, but between nonviolence and nonexistence."

~ Dr. Martin Luther King, Jr.

"Cherish or Perish.

Co-exist cooperatively, or

Co-expire catastrophically."

~ Ron Rattner, Sutra Sayings

"Our separation of each other is an optical illusion of consciousness, a kind of prison for us. . .Our task must be to free ourselves from this [mental] prison by widening our circle of compassion to embrace all living creatures and the whole of nature in its beauty."
~ Albert Einstein (edited excisions)

"The distinction between past, present, and future is only a stubbornly persistent illusion"; "space and time are not conditions in which we live, [but] modes in which we think."
~ Albert Einstein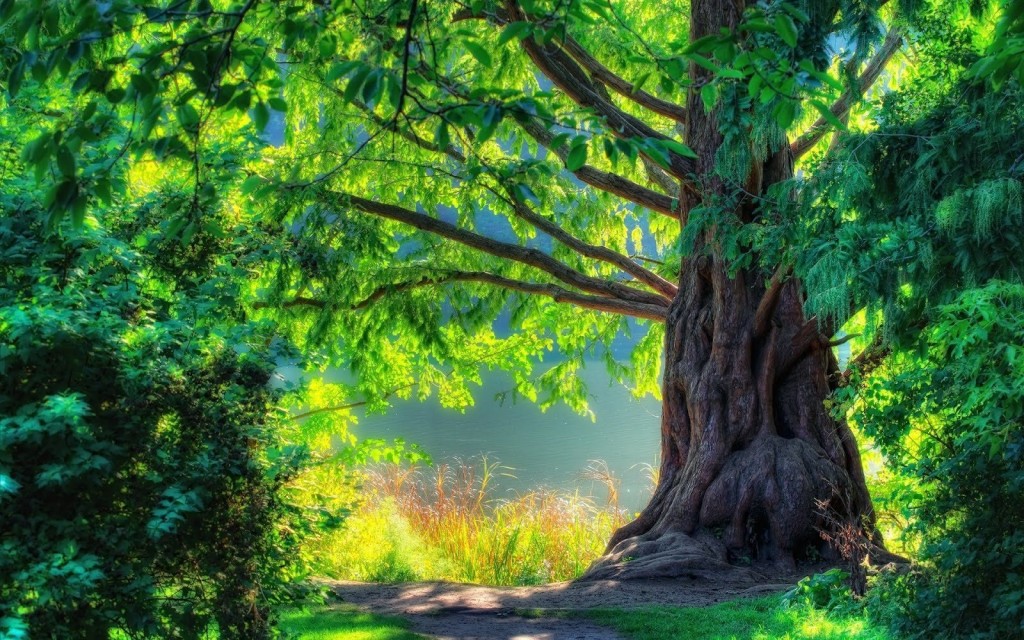 Season's Blessings

Dear Friends,

Season's greetings! Happy Earth-life Equinox season!

Following the September 22nd solar equinox we'll soon be collectively sharing a new solar season. Yet as unique beings with unique conditioned karmic perspectives and limitations, we are each also experiencing different evolutionary life cycle seasons and challenges. (See video embedded below.)


"To every thing there is a season, and a time to every purpose under the sun (or heaven)."
~ Ecclesiastes 3:1


Though we are all ending and beginning new space/time solar/lunar and karmic seasons, we are also reminded by Ecclesiastes that paradoxically and Cosmically "there is nothing new under the sun". (See Ecclesiastes 1:9 – sometimes attributed to King Solomon)

In this ever changing duality reality we experience time and seasons (with apparent "free will") while learning from Nature that our true Source and self identity is Reality beyond space and time and our "will", where all that is, was, or will be is NOW – an ultimate Infinite Reality where nothing is new or old or separate.

But as students on the 'Earth branch of the Great Cosmic University', while we orbit, rotate, and revolve with Gaia, the Earth Mother that birthed us all, we must harmoniously honor Nature's blessings and limitations. As stewards of all Life forms on this precious planet we must protect and nurture them – not insanely and unsustainably pillage, plunder and destroy them.

We must


"Cherish or Perish.

Co-exist cooperatively, or

Co-expire catastrophically."
~ Ron Rattner, Sutra Sayings


So as we begin new solar, lunar, and karmic seasons, let us resolve to solve potentially catastrophic planetary disharmonies. As earthly spiritual siblings may we help solve critical interpersonal and international planetary problems, which threaten all Life forms on our precious planet, through awakened awareness of how and why we humans alone are insanely causing these crises.

Individually and collectively, let us become actively engaged as a global human family to resolve with compassionate solidarity the immense ecological challenges facing us, not just as a matter of morality or ethics but for survival of earth life as we have known it – when the doomsday clock of the bulletin of atomic scientists has been advanced to two minutes to midnight.

With conscious concern about patently imminent dangers of nuclear or ecologic omnicide, let us politically, socially and spiritually act before it is too late.

But before acting let us first mindfully calm our disturbed, judgmental and reactive states of mind. Rather than vindictively seeking retribution for perceived wrongs, or reactively condemning others, or judgmentally attempting to change them, may we first empathetically look within to see and change our own undesirable mental habits and disharmonious behaviors.

Thereby with quiet minds and open hearts may we non-violently and non-judgmentally resist injustice, while honoring the spiritual essence and universal equality of everyone everywhere.

Thus may we help bless and transform our lives and our space/time world, until we ultimately transcend it.

And so shall it be!

Ron Rattner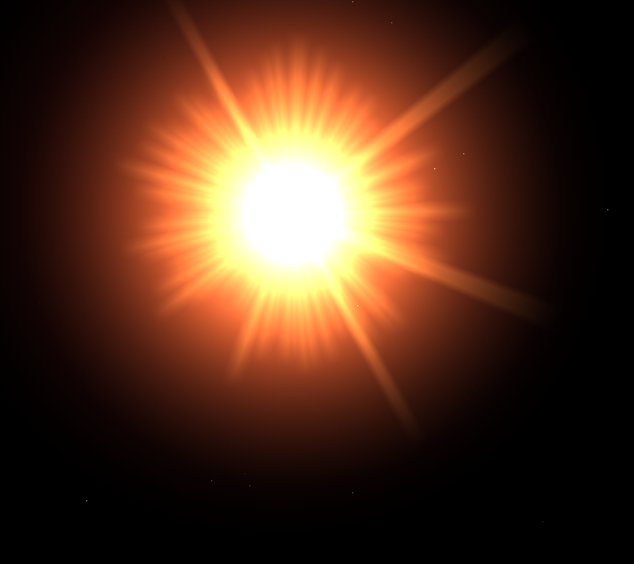 Everything's NOW,
So nothing is new.
~ Ron Rattner, Sutra Sayings
"What has been will be again,
what has been done will be done again;
there is nothing new under the sun."
~ Ecclesiastes 1:9 *
"I have realized that the past and future are illusions,
that they exist in the present,
which is what there is and all there is."
~ Alan Watts
"People .. who believe in physics, know that the distinction between past, present, and future is only a stubbornly persistent illusion."
~ Albert Einstein
Time is how we measure NOW,
and spaces are for places
where we think we are in time.
~ Ron Rattner, Sutra Sayings
Life is NOW or never,
Life is NOW forever.
Life is NOW
Ever NOW
Never then.
~ Ron Rattner, Sutra Sayings
What's New?

"There is nothing new under the sun."*

Everything's NOW,

So nothing is new.

Discovering is but uncovering –

Timeless Truth.


Ron's audio recitation of "What's New?"




Ron's reflections on "What's New?"

Dear Friends,

The above verses and quotations suggest uncommon answers to a common worldly question, "What's New?".   

Since my midlife awakening I've often wondered whether past and future are mere mental illusions occurring in the eternal NOW.  And I've concluded and written that from a cosmic perspective, Einstein was right about space/time/reality – that
"reality is merely an illusion, albeit a very persistent one"; that "the distinction between past, present, and future is only a stubbornly persistent illusion"; and, that  "space and time are not conditions in which we live, [but] modes in which we think."

In February, 1977, I spent a miraculous week in New York City, so filled with amazing synchronicities and precognitive experiences, that I became convinced it was possible to mystically transcend serial time perception; but that while on earth we experience our lives serially, even though cosmically there is no time.  (See e.g. An Amazing Experiment With Time)

Since then – while still experiencing serial time – I've begun seeing earth-life like a perpetual play of universal consciousness on the world's "stage" – with continuing repetitions of perennial story plots, only featuring different players, acts and scenes.  And I'm now mostly experiencing this lifetime like a pre-scripted movie, with constant karmic synchronicities.

Inspired by these mystical perspectives, I've composed and posted the foregoing verses and sutra sayings.

May they bring us ever growing happiness and peace of mind, with recognition of the world as a play of eternal consciousness.

Thus may we increasingly live moment by moment in the timeless NOW, accepting "what is" in each moment as the inevitable consequence of ever mysterious karmic causes and conditions.

And so it shall be!

Ron Rattner

*Footnote re Ecclesiastes 1:9 The above intuitive explanations of Ecclesiastes 1:9 are inconsistent with most theological interpretations. Those who disagree are free to reject them.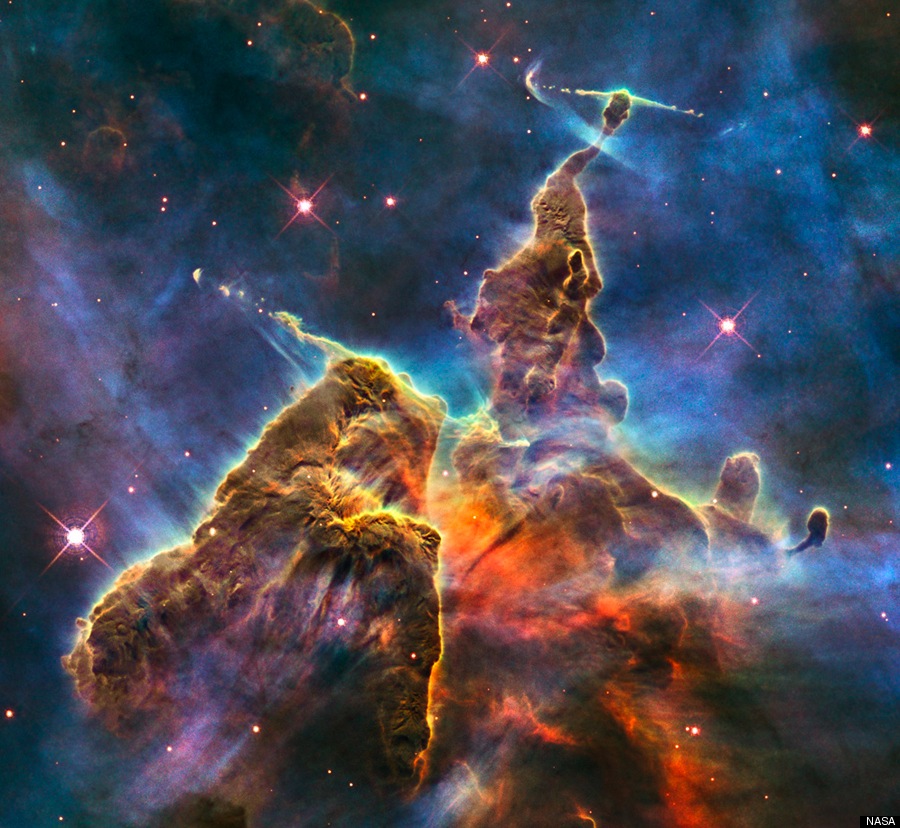 "A wise man, recognizing that the world is but an illusion,
does not act as if it is real, so he escapes the suffering."

~ Buddha
"Time, space and causation are like the glass through which the Absolute is seen. In the Absolute there is neither time, space nor causation."

"Science and religion will meet and shake hands…When the scientific teacher asserts that all things are the manifestation of one force, does it not remind you of the God of whom you hear in the Upanishads? Do you not see whither science is tending?"

~ Swami Vivekananda – "The Real and the Apparent Man", 1894 lecture
"I regard consciousness as fundamental. I regard matter as derivative from consciousness.
We cannot get behind consciousness. Everything that we talk about, everything that we regard as existing, postulates consciousness."

~ Max Planck, Nobel Prize-winning physicist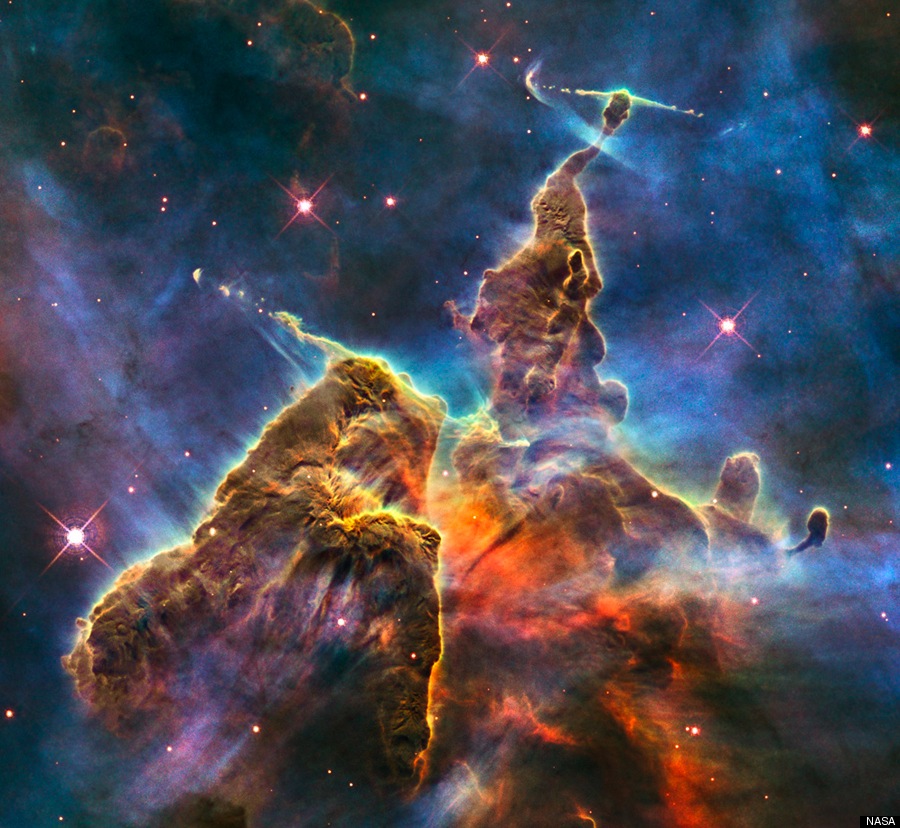 Impermanent 'Reality'.

For millennia, mystic masters have revealed that in our space/time world all we see or seem is mental illusion, 'samsara' or 'maya' – like a very persistent day dream from which we can awaken, just as we awaken from nocturnal dreams.

Only for the past hundred years have quantum scientists begun confirming the mystics, and – like Einstein – recognizing that  "Reality is merely an illusion, albeit a very persistent one" so that "our separation of each other is an optical illusion of consciousness."

Both mystics and quantum scientists now say that all the forms we perceive and call "reality" are impermanent – ever appearing and disappearing beyond time and space; and that "consciousness is fundamental".


"Everything we call real is made of things that cannot be regarded as real."

~ Niels Bohr

"Samsara 3.0": The Simulation Hypothesis.

In the 19th century Swami Vivekananda predicted Western scientific confirmation of the ancient Vedic non-dual philosophy of One Infinite Existence beyond relative reality: that "science and religion will meet and shake hands."

Vivekananda's 19th century prediction is more and more proving prescient in the 21st century. Gradually, what was formerly considered science fiction in the Matrix film Trilogy is becoming accepted as mainstream science theory.

"The day science begins to study non-physical phenomena,

it will make more progress in one decade
 than in all the previous centuries of its existence."

~ Nikola Tesla
In recent years many conventional scientists are now seriously entertaining – and some are accepting – what is widely known as "The Simulation Hypothesis": that "reality" is like a computer-generated simulation.

In the Matrix film a hacker by the name of Neo – after digesting a revelatory "red pill" – awakens to discover that his entire world is a digital universe created by computers which have imprisoned the human race; that along with hundreds of thousands of other deluded souls he has been no more than a living 'battery' whose body has electrically been charging a computer simulation/dream in a digital virtual world.

Proposed Scientific Experimental Research.

Visionary and 'cutting edge' engineer, inventor, and billionaire investor Elon Musk has recently said that there is only a "one in billions" chance that we're not living like prisoners in a computer simulation; that what we experience as "reality" is in fact fabricated in a computer. Moreover Musk is concerned that we might accidentally destroy ourselves via catastrophically mistaken use of artificial intelligence (AI). So with other Silicon Valley billionaires he is investing to discover technological solutions, so we can 'escape' from imprisonment or harm in a theoretical matrix-like computer simulation.

Unlike Musk, spiritual physicist, author and lecturer Thomas W. Campbell, sees humans as immortal souls and asserts that we are about to prove scientifically that humans are living and learning Love in a digitally pre-programmed matrix – a virtual or simulated 'soul-school reality'.

Ron's Views.


"What has been will be again,

what has been done will be done again;

there is nothing new under the sun."

~ Ecclesiastes 1:9 (attributed to King Solomon)

From my perspective, what many scientists are now calling "The Simulation Hypothesis" is just another name for what the ancient Masters called samsara or maya. So I call it "Samsara 3.0".

After years as a self-described "born-again Hindu", I became and remain "an Uncertain Undo" – an auto-didactic 'student of life' matriculating on "the Earth branch of the Great Cosmic University".  Ultimately – like Thomas Campbell – I have intuited that:



"We are all students,

And we are all teachers.

We are all learning LOVE."

"Gleaning meaning in matter,
We learn all that matters.
We learn all that matters –
is LOVE!"


And like Campbell, I optimistically believe that as eternal spirits we have nothing to fear but fright, because Life is indestructible and eternal.

I agree with Swami Vivekananda's prediction that science and religion will soon concur on the ONENESS of phenomenal "reality" ; and I believe that, realizing such ONENESS, Humanity will at long last discard destructive illusionary beliefs and behaviors which have brought our space/time 'Love-learning-laboratory' to the apparent brink of ecologic and nuclear catastrophe.

Further I am experientially persuaded of the timeless verity of Eastern philosophical teachings that we unavoidably suffer in this space/time world of duality and causality – from unskillful thoughts, words and deeds, which are subject to law of karma – until realizing the true non-duality nature of Reality, self and all phenomena, as Eternal LOVE.

Conclusion.

Regardless of how we may explain or theorize about the reasons for human suffering, we can agree that we are living in extraordinarily challenging times with much worldwide suffering.

May we collectively try to help solve problems which cause such suffering by uplifting and expanding human consciousness on our precious planet Earth with our peaceful and compassionate thoughts, words and deeds.

And so may it be!


"The Simulation Hypothesis" recommended documentary video.

The foregoing essay – like all other SillySutras.com writings and audio video materials – is offered for our further reflection and consideration. For those interested, an online search of "The Simulation Hypothesis" will yield many written and audio-visual results mainstreaming the Matrix.

One of the very best free online resources is the highly recommended 50 minute documentary film titled "The Simulation Hypothesis" embedded below.