Posts Tagged 'space/time'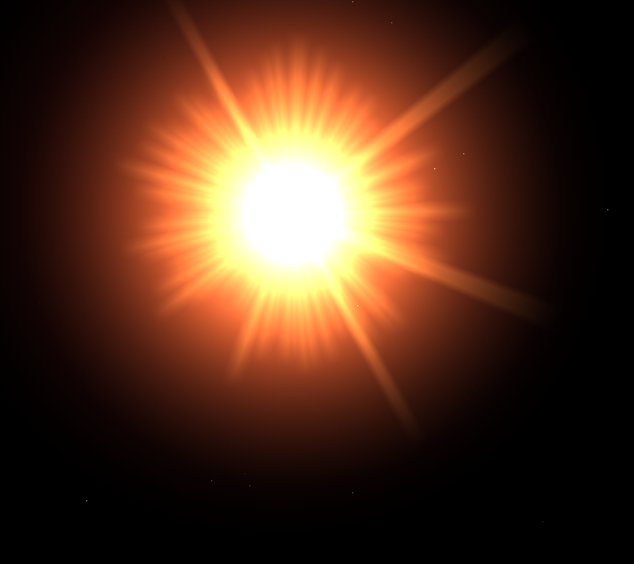 Everything's NOW,
So nothing is new.
~ Ron Rattner, Sutra Sayings
"What has been will be again,
what has been done will be done again;
there is nothing new under the sun."
~ Ecclesiastes 1:9 *
"I have realized that the past and future are illusions,
that they exist in the present,
which is what there is and all there is."
~ Alan Watts
"People .. who believe in physics, know that the distinction between past, present, and future is only a stubbornly persistent illusion."
~ Albert Einstein
Time is how we measure NOW,
and spaces are for places
where we think we are in time.
~ Ron Rattner, Sutra Sayings
Life is NOW or never,
Life is NOW forever.
Life is NOW
Ever NOW
Never then.
~ Ron Rattner, Sutra Sayings
What's New?

"There is nothing new under the sun."*

Everything's NOW,

So nothing is new.

Discovering is but uncovering –

Timeless Truth.


Ron's audio recitation of "What's New?"




Ron's reflections on "What's New?"

Dear Friends,

The above verses and quotations suggest uncommon answers to a common worldly question, "What's New?".   

Since my midlife awakening I've often wondered whether past and future are mere mental illusions occurring in the eternal NOW.  And I've concluded and written that from a cosmic perspective, Einstein was right about space/time/reality – that
"reality is merely an illusion, albeit a very persistent one"; that "the distinction between past, present, and future is only a stubbornly persistent illusion"; and, that  "space and time are not conditions in which we live, [but] modes in which we think."

In February, 1977, I spent a miraculous week in New York City, so filled with amazing synchronicities and precognitive experiences, that I became convinced it was possible to mystically transcend serial time perception; but that while on earth we experience our lives serially, even though cosmically there is no time.  (See e.g. An Amazing Experiment With Time)

Since then – while still experiencing serial time – I've begun seeing earth-life like a perpetual play of universal consciousness on the world's "stage" – with continuing repetitions of perennial story plots, only featuring different players, acts and scenes.  And I'm now mostly experiencing this lifetime like a pre-scripted movie, with constant karmic synchronicities.

Inspired by these mystical perspectives, I've composed and posted the foregoing verses and sutra sayings.

May they bring us ever growing happiness and peace of mind, with recognition of the world as a play of eternal consciousness.

Thus may we increasingly live moment by moment in the timeless NOW, accepting "what is" in each moment as the inevitable consequence of ever mysterious karmic causes and conditions.

And so it shall be!

Ron Rattner

*Footnote re Ecclesiastes 1:9 The above intuitive explanations of Ecclesiastes 1:9 are inconsistent with most theological interpretations. Those who disagree are free to reject them.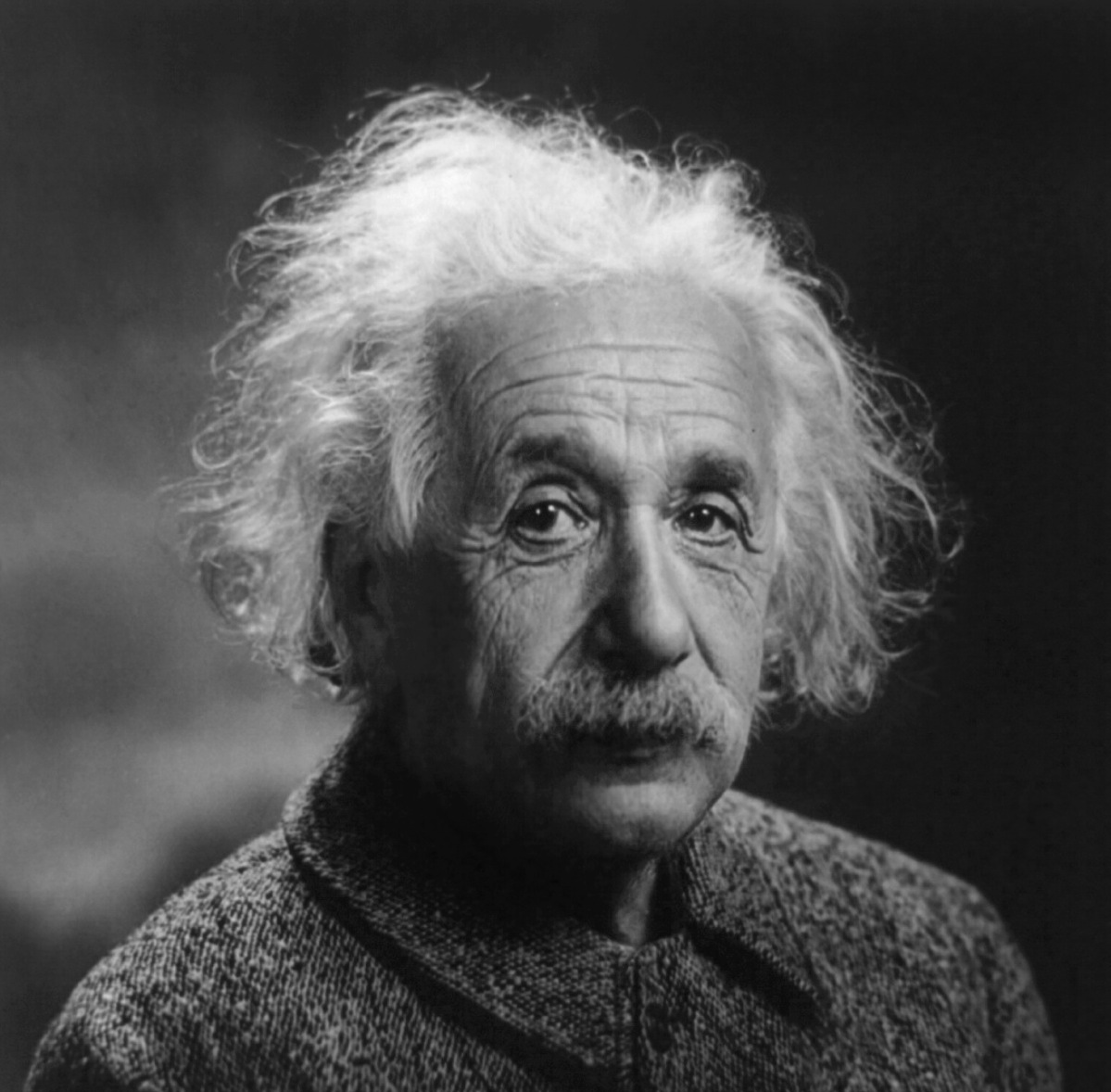 "This whole creation is essentially subjective, and the dream is the theater where the dreamer is at once: scene, actor, prompter, stage manager, author, audience, and critic."
~ Carl Gustav Jung
"All concepts in consciousness are Consciousness.
But for name – subject and object are same."
~ Ron Rattner, Sutra Sayings
"Our separation of each other is an optical illusion of consciousness."
~ Albert Einstein

"Space and time are not conditions in which we live,
they are modes in which we think"
~ Albert Einstein
'Time, space and causation are like the glass through which the Absolute is seen…In the Absolute there is neither time, space, nor causation.'
~ Swami Vivekananda [Jnana Yoga]
"Objectivity is an illusory impossibility."
~ Ron Rattner, Sutra Sayings
Essence Of Nondualism:
Consciousness = Subject = Object = Self
~ Ron Rattner, Sutra Sayings
Subject-Object?
Q.
Where does subject end, and object begin?
A. Nowhere.
E=mc2.
Everything's energy everywhere.
Energy's endless,
So everything's endless.
But we mistakenly believe what we perceive.
Thus, as Einstein observed:

"Our separation of each other is an optical illusion of consciousness."

Subject and object are mere ways of thinking –
perceptual/conceptual projections of Cosmic Consciousness,
which is our true Self.
As twentieth century Indian sage Sri Ramana Maharshi observed:

"Consciousness is always Self-Consciousness.
If you are conscious of anything,
you are essentially conscious of yourself."



Ron's Subject-Object Commentary:

This "Subject-Object?" essay points to our spiritually limiting illusory belief that we are separate "subjects" observing separate "objects" in space/time.  

Cosmically, as Einstein observed, "Our separation of each other is an optical illusion of consciousness."
 
Due to non-locality of space/time 'reality', perceived subjects and objects are not separated, but connected.  All perceptions require projected subjective consciousness, which is immeasurable.  So all perceptions are subjective projections of ONE immeasurable consciousness.

Thus everything perceived everywhere is an impermanent holographic energy form of projected consciousness.  Yet we mistakenly believe in objectivity of what we subjectively project and perceive.

Like most Westerners I grew up culturally imbued with mistaken ideas and ideals of "objectivity" of our scientific, academic, journalistic and judicial institutions – of which as an adult I was soon disabused.
 
And after my midlife spiritual awakening, I began to realize that objectivity is an illusory impossibility; that the idea of objectivity refers only the measurable material world of forms and phenomena, which mistakenly excludes consciousness – the ultimate immeasurable Reality and source of all perceptions.

Despite discoveries in quantum physics, for the past century most materialistic mainstream scientists have remained reluctant to recognize the impossibility of scientifically 'objective' accuracy in describing Nature through measurement without reference to immeasurable consciousness. 

Yet more and more visionary scientists have seen and transcended this mistaken materialist view.  As explained by Nobel prize winning physicist Max Planck:

"Science cannot solve the ultimate mystery of Nature.
 And that is because, in the last analysis, we ourselves are part of nature and therefore part of the mystery that we are trying to solve."
The foregoing essay is offered to encourage our deep 'subjective' reflection and recognition that humankind – and all of its institutions – are part of Nature with which we must mindfully and reverentially be ever harmonious. 

And so may it be!

Ron Rattner

"Our mentality is our reality.
Our "reality" is what we think it to be."
~ Ron Rattner, Sutra Sayings
"Reality" isn't REAL!
"Reality" is a holographic theater of the mind.
~ Ron Rattner, Sutra Sayings
"We do not see things as they are;
we see things as we are."
~ Talmud
"All appearances are verily one's own concepts, self-conceived in the mind, like reflections seen in a mirror. To know whether this be so or not, look within thine own mind."
~ Padmasambhava (Guru Rinpoche)
"When you change the way you look at things,
the things you look at change."
~ Max Planck, Nobel Prize-winning physicist
"When your sense of self is no longer tied to thought, is no longer conceptual, there is a depth of feeling, of sensing, of compassion, of loving, that was not there when you were trapped in mental concepts. You are that depth."
~ Eckhart Tolle
"If you could get rid of yourself just once, the secret of secrets would open to you. The face of the unknown, hidden beyond the universe would appear on the mirror of your perception."
~ Rumi
"There are two ways of spreading light –
to be the candle or the mirror that reflects it."
~ Edith Wharton
"Reality's essence is Divine luminescence."
~ Ron Rattner, Sutra Sayings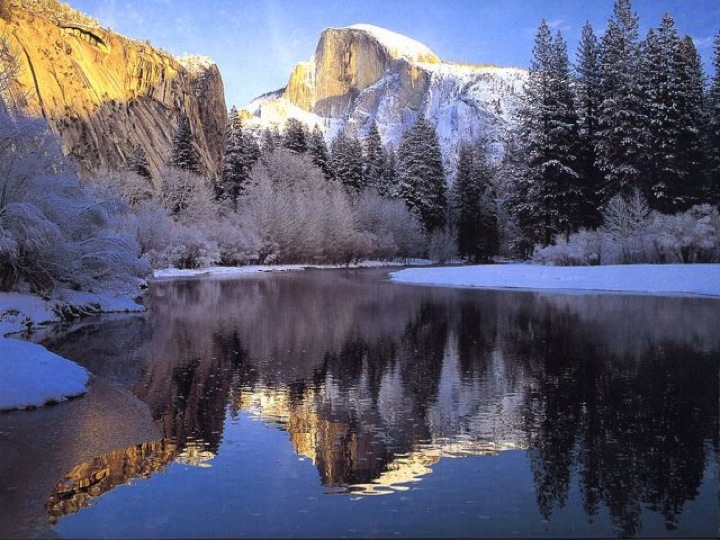 Our Mentality is Our Reality

We view space/time "reality"
of apparently separate forms and phenomena
through the 'mirror of the mind' – with thoughts
from perceptions, memories and attitudinal tendencies.

What we really see is mind's misperception,
reflection and projection of Self-awareness.

Mind distortedly refracts, reflects and projects
onto the screen of human consciousness
the unseen light of Eternal Awareness.

As a mirror's reflection depends
on the angle from which it is viewed,
our perception, reflection and response to the world,
depends not only on our state of mind,
but on our unique point of view –
each from a different place in time and space.

As still, clear water best reflects light –
while permitting perception of its depths,
a still, clear mind best reflects and reveals
the Eternal Light of Self-awareness.

The fewer our thoughts, the clearer and calmer our mind,
and the deeper and more transparent our Self-Awareness.

The more disturbed or perturbed the mind,
the more it distorts and obscures the Light of Awareness.

The clearer and calmer our mind,
the more appropriately we respond
to ever changing cosmic energies,
without reflexively reacting to them.

With meditation and other mind-stilling modes,
we clear and enlighten our mind –
from opacity to translucency to transparency –
from mental mirror to window of the soul.

Thereby, with ever expanding awareness
and ever deepening insight,
we can and shall 'see' more and more –
we can and shall see what we couldn't see before.

We can and shall see – and BE:

Wholeness, Holiness, SELF.

And so it shall be!


Ron's Commentary on Politically Engaged Spirituality With Quiet Minds and Open Hearts.

Dear Friends,

Introduction.

Have you ever wondered why the world seems so crazy?  Why so many people worldwide unnecessarily suffer from wars, poverty, illness, lack of basic life-sustaining necessities?  Why even in the richest nation on Earth, suffering is ubiquitous?  Why even materially super-rich people often become depressed, addicted or mentally disturbed?  

Only after my mid-life change of life, did I begin deeply reflecting on root causes of such societal insanity and unhappiness.  Today I am sharing with you views about how politically engaged spirituality rooted in mental tranquility can address root causes of current crises.

Silly Sutras is a nonpartisan charitable project, motivated by prophets, not profits.  But because of extraordinary worldwide political turmoil and divisiveness which has arisen especially since the election and inauguration of Donald J. Trump, as 25th US President, I feel impelled to share my political perspectives.   Please accept my ideas as politically nonpartisan and as intended to be universally relevant to everyone, everywhere regardless of our political propensities or beliefs. However, if you disagree with them, forget them.

My Political History. 

Since long before my mid-life spiritual awakening, I have attributed much societal suffering to societal insanity.  In the late 1950's, I was deeply influenced by a classic book "The Sane Society" written by distinguished author-psychotherapist Erich Fromm, who was raised in Germany as an orthodox Jew, and came to the US as a refugee from Hitler's dystopian society. In the US Fromm wrote about the pathology of 'normalcy' in our materialistic society.  His classic essay suggested that materialistic Western society was lacking in sanity; that the iniquities, inequities and disharmonies of entire societies were pathological, not just the seemingly separate mental illnesses of people therein.

Like philosopher Karl Marx, Fromm saw capitalistic greed and exploitation of workers as the root of societal pathology. And as antidote he persuasively advocated for democratic socialism. (Much later I learned that my heroes Albert Einstein, the Dalai Lama and Dr. Martin Luther King, Jr. held similar Marxist views about capitalism.)

Especially after the rigged 2000 Bush/Gore election, with Supreme Court selection of the Bush/Cheney administration (despite pending vote recounts), and the ensuing terrorist attacks of 9/11/2001 – which I deemed 'false-flag' operations instigated by the Bush/Cheney neocon regime and perpetrated to foment hatred against intended Moslem targets of the military industrial complex – I became so caught up in polarized political issues that I began experiencing much anger and agitation and significantly less of the peace of mind that I had long enjoyed after first meeting my Guruji.  

However, instead of taking responsibility for my own agitated and combative state of mind, I often complained that Bush and Cheney had 'brought me down' from higher states of consciousness.

Ultimately, with mindfulness and soul-searching, I came to see that it was my own disturbed, judgmental and reactive state of mind – not Bush and Cheney – that was bringing me down. And more and more I began viewing apparent societal injustices with relative detachment and even rarely with compassion for the wrongdoers' ignorance – yet never abandoning my nonviolent relentless pursuit of Truth through social justice as inspired by Gandhi and Jesus.* 

[* In arriving at these crucial insights, I received much inspiration from the lives and words of others, whose helpful quotations I have posted in memoirs titled "Spirituality, Religion and Politics" .   If interested, I hope you'll read them.]

Recent Political Events.

The election and inauguration of Donald J. Trump as 45th US president, and his initial executive appointments and decrees have sparked numerous extraordinary worldwide demonstrations and intensely polarized political activities.

Perhaps I'm a crazy "cockeyed optimist", but I believe that Trump's ascendancy may prove a major disguised blessing which might not have happened if Hillary Clinton had been declared the US election winner.  So I see this as potentially beginning a new age which can advance the highest good for all life on our precious planet.  

In my view Trump has sparked unprecedented societal awakenings to longstanding and constantly expanding dystopian "deep state" threats to everyone everywhere, no matter which US corporate-controlled duopoly party has been in purported power.  And this is happening when both major parties are justifiably distrusted by most US citizens because they implement the agendas of the super rich 1%, and deep state, rather than addressing the common welfare and overwhelming wishes of the majority of their constituents. 

So Trump has been elected at a time when since 9/11/2001 millions of humans have needlessly long-suffered from war, poverty, hunger, physical illness, and psychological pain, and from unwarranted deprivations of political and human rights.; when millions more have experienced stressful anxiety about premature death, terrorism, sickness, homelessness, joblessness, injustice, loss of liberty, etc.   And this is a time when countless others compassionately empathize with their long-suffering spiritual siblings.  For in this world of relativity we are all relatives. 

Orwell's "1984".

Did you know that soon after President Trump's inauguration, George Orwell's amazingly prophetic novel "1984″ (written in 1948) synchronistically became #1 Amazon best seller?  

I see sudden mass interest in Orwell's vision – of a cruel and dystopian post-nuclear 'cold war' world similar to this post-9/11 world of endless wars against endless alleged terrorist threats – as further confirmation of societal awakening to needless dystopian suffering.  

In writing "1984", Orwell – who was an ardent British democratic socialist – was justifiably concerned that true democratic socialism would be taken over by authoritarian Stalinism and Maoism; and moreover he presciently foresaw how even hegemonic liberal democracies ostensibly committed to freedom could devolve into exploitive imperialistic despotism.  His novel seems amazingly apt to current dystopian times.  [See e.g. "Orwell's "1984" – Prescience or Playbook?" ]

Synchronistically I recently learned that the best selling "1984″ print edition most sold by Amazon contains an insightful epilogue or afterword  by Dr. Erich Fromm, written soon after he published "The Sane Society".   In analyzing  "1984", Dr. Fromm suggested that the basic philosophical questions raised by Orwell are the existence and meaning of  "truth" and "reality"; whether "reality exists in the human mind, and nowhere else.".  

These are both politically prescient and deeply philosophical issues; perennial puzzles at the spiritual heart of our current societal crises.  

Moral of the story?.

Q. So how should spiritual aspirants address current crucial political issues and crises?

A.  By mindfully recognizing and calming our disturbed, judgmental and reactive states of mind we can best address our crucial political issues and challenges, from our unique perspectives with our unique talents.  

Beyond our 'brain-washed' thoughts we can thereby realize that our perceived and projected dystopian "reality exists in the human mind, and nowhere else."; that therefore President Trump is neither a hero nor a villain, but a symptom or manifestation of a psychologically sick society.  

Rather than identifying with or believing our confused and illusory thoughts, or what hierarchic political and media authorities tell us, mystics advise us to follow our heart – our deepest intuition, not just the confusing 'voice in our head'.  

As explained by Eckhart Tolle, 
 
"When your sense of self is no longer tied to thought, is no longer conceptual,
 there is a depth of feeling, of sensing, of compassion, of loving, 
that was not there when you were trapped in mental concepts. 
You are that depth."
~ Eckhart Tolle

Thus, the clearer and calmer our minds, the more our hearts are opened, and the more appropriately we respond to life's inevitable challenges.  To help us remember to open and follow our hearts by clearing our minds, I have posted today the foregoing quotations and essay/poem explaining this important teaching.  I hope you'll consider it.

With quiet minds and open hearts may we together honor the spiritual essence and equality of everyone everywhere – beyond our mentally illusory and superficially divisive designations; may we thus transcend exploitation and discrimination against the world's most vulnerable sentient beings, and end the iniquity of inequity in our society.

And so may it be!

Ron Rattner