Posts Tagged 'Age of Aquarius'
"Harmony is the secret principle of life."
~ Paramahansa Yogananda
"Love is the energizing elixir of the Universe,
the cause and effect of all Harmony."
~ Rumi
"When there is harmony between the mind, heart and resolution
then nothing is impossible."
~ Rig Veda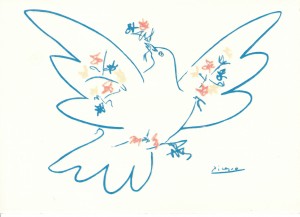 Introduction to Harmony Quotations and Sayings

Dear Friends,

To commemorate the 2021 Vernal Equinox season, I've augmented and posted below a treasury of inspiring quotations about "Harmony", which express enduring spiritual ideas and ideals of fundamental significance.
This collection of quotations and sayings about "Harmony" is dedicated to helping heal the world, by awakening us to our spiritual Oneness with Nature and Universal Awareness, as LOVE.
Please deeply reflect upon this perennial wisdom.

And so may it be!

Ron Rattner

Harmony Quotations and Sayings
"Harmony is the secret principle of life."

~ Paramahansa Yogananda



"When there is harmony between the mind, heart and resolution

then nothing is impossible."

~ Rig Veda



"Neither human wisdom nor divine inspiration
can confer upon man any greater blessing than
[to live a life of happiness and harmony here on earth]."

~ Plato

"Clothe yourselves with compassion,
kindness, humility, gentleness and patience.
Bear with each other and forgive one another . .
And over all these virtues put on LOVE,
which binds everything together in perfect harmony."

~ Colossians 3: 12-17

"(A)ll problems of existence are essentially problems of harmony."
~ Sri Aurobindo

"The heart and mind can find peace and harmony
by contemplating the transcendental nature
of the true Self as supreme effulgent life."
~ Patanjali

"Where the heart is full of kindness which seeks no injury to another,
either in act or thought or wish, this full love creates an atmosphere of harmony,
whose benign power touches with healing all who come within its influence.
Peace in the heart radiates peace to other hearts,
even more surely than contention breeds contention."
~ Patanjali, Yoga Sutra

"Affirm divine calmness and peace,
and send out only thoughts of love and goodwill
if you want to live in peace and harmony.
Never get angry, for anger poisons your system."
~ Paramahansa Yogananda

"A harmonized mind produces harmony
in this world of seeming discord."
~ Paramahansa Yogananda

"Go forth in every direction –
for the happiness, the harmony, the welfare of the many.
Offer your heart, the seeds of understanding,
like a lamp overturned and re-lit, illuminating the darkness."
~ Buddha

"The life ahead can only be glorious
if you learn to live in total harmony with the Lord."
~ Shirdi Sai Baba

"Happiness is when what you think,
what you say,
and what you do are in harmony."
~ Mahatma Gandhi



"Virtue is harmony."

~ Pythagoras

"God reveals himself in the orderly harmony of what exists."
~ Albert Einstein

"Always aim at complete harmony of thought and word and deed.
Always aim at purifying your thoughts and everything will be well."
~ Mahatma Gandhi

"The sage is one with the world,
and lives in harmony with it."
~ Lao Tzu



"One who lives in accordance with nature

does not go against the way of things,

but moves in harmony with the present moment."

~ Lao Tzu

"He who lives in harmony with himself
lives in harmony with the universe."
~ Marcus Aurelius

"The essence of saintliness
is total acceptance of the present moment,
harmony with things as they happen."
~ Sri Nisargadatta Maharaj


"The superior person is in Harmony,

but does not follow the crowd.

The lesser person follows the crowd,

but is not in Harmony."

~ Confucius



"Love is the energizing elixir of the Universe,

the cause and effect of all Harmony."

~ Rumi

"Love opens all doors,
 no matter how tightly closed they may be, 
no matter how rusty from lack of use. 
Your work is to bring unity and harmony,
 to open all those doors which have been closed for a long time.
Have patience and tolerance. Open your heart all the time."

~ Maharishi Mahesh Yogi

"The life of this world is nothing but the harmony of opposites"
~ Rumi


"Where there is discord,

let us sow Harmony."

~ Peace Prayer attributed to St. Francis of Assisi 



"Without law or compulsion,

men would dwell in harmony."

~ Lao Tzu


As soon as laws are necessary for men,

they are no longer fit for freedom.

~ Pythagoras



"Happy the man whose lot it is to know
The secrets of the earth.

He hastens not
To work his fellows hurt by unjust deeds,

But with rapt admiration contemplates

Immortal Nature's ageless harmony,

And how and when the order came to be."

~ Euripides



"To have a positive religion is not necessary.

To be in harmony with yourself and the universe is what counts,

and this is possible without positive and specific formulation in words."

~ Johann Wolfgang von Goethe



"The unlike is joined together,

and from differences results the most beautiful harmony."

~ Heraclitus



"Mutual respect and mutual listening

are the foundations of harmony within the family."

~ Buddha



"Harmony can not thrive in a climate of
mistrust, cheating, bullying;
mean-spirited competition."

~ Dalai Lama



"Wherever I go meeting the public…
spreading a message of human values …

[and] harmony, is the most important thing."

~ Dalai Lama



"If you want peace and harmony in the world,

you must have peace and harmony in your hearts and minds."

~ Sri Nisargadatta Maharaj



"Happiness is not a matter of intensity

but of balance and order and rhythm and harmony."

~ Thomas Merton



"Harmony sinks deep into the recesses of the soul

and takes its strongest hold there,

bringing grace also to the body and mind as well.

Music is a moral law. It gives a soul to the universe,

wings to the mind, flight to the imagination, a charm to sadness,

and life to everything. It is the essence of order."

~ Plato



"Music then is simply the result of
the effects of Love on rhythm and harmony."

~ Plato



"Music is an agreeable harmony for the honor of God

and the permissible delights of the soul."

"Harmony is next to Godliness"

~ Johann Sebastian Bach



"If only the whole world could feel the power of harmony."

~ Wolfgang Amadeus Mozart



"Every element has a sound, an original sound from the order of God;

all those sounds unite like the harmony from harps and zithers."

~ Hildegard of Bingen



"A life in harmony with nature,

the love of truth and virtue,

will purge the eyes to understanding her text."

~ Ralph Waldo Emerson



"With an eye made quiet by the power of harmony,

and the deep power of joy,

we see into the life of things."

~ William Wordsworth



"Life's errors cry for the merciful beauty that

can modulate their isolation

into a harmony with the whole."

~ Rabindranath Tagore



"The highest education is that

which does not merely give us information

but makes our life in harmony with all existence."

~ Rabindranath Tagore

"Training the intellect does not result in intelligence.
Intelligence comes into being when one acts in perfect harmony,
both intellectually and emotionally."
~ J. Krishnamurti

"As long as people will shed the blood of innocent creatures
there can be no peace, no liberty, no harmony between people.
Slaughter and justice cannot dwell together."
~ Isaac Bashevis Singer


"I believe in Spinoza's God, who reveals Himself in the lawful harmony of the world,
not in a God who concerns Himself with the fate and the doings of mankind…"

~ Albert Einstein



"The harmony of natural law reveals an Intelligence of such superiority that,

compared with it, all the systematic thinking and acting of human beings

is an utterly insignificant reflection."

~ Albert Einstein



"In art, and in the higher ranges of science,

there is a feeling of harmony which underlies all endeavor.

There is no true greatness in art or science

without that sense of harmony."

~ Albert Einstein



"My feeling is religious insofar as I am imbued

with the consciousness of the insufficiency of the human mind

to understand more deeply the harmony of the Universe

which we try to formulate as "laws of nature"

~ Albert Einstein



"Today wherever you go, carry the intention of peace, love, and harmony in your heart."
"Just as light brightens darkness, discovering inner fulfillment can eliminate any disorder or discomfort.
This is truly the key to creating balance and harmony in everything you do."

~ Deepak Chopra



"There is great freedom in simplicity of living,
 and after I began to feel this,
 I found harmony in my life between inner and outer well-being.

There is a great deal to be said about such harmony, 
not only for an individual life but also for the life of a society.

It's because as a world we have gotten ourselves so far out of harmony,

so way off on the material side,
 that when we discover something like nuclear energy 
we are still capable of putting it into a bomb 
and using it to kill people!

This is because our inner well-being lags so far behind our outer well-being."

~ Peace Pilgrim



"Everyone has the perfect gift to give the world-

and if each of us is freed up to give our unique gift,

the world will be in total harmony."

~ R. Buckminster Fuller



"Beauty of style and harmony
and grace and good rhythm
depend on simplicity."

~ Plato (The Republic)



"Out of clutter find simplicity.

From discord make harmony.

In the middle of difficulty lies opportunity."

~ Albert Einstein



"The simplification of life is one of the steps to inner peace.

A persistent simplification will create an inner and outer well-being

that places harmony in one's life."

~ Peace Pilgrim



"Adversity draws men together and produces beauty and harmony in life's relationships,
 just as the cold of winter produces ice-flowers on the window-panes,
 which vanish with the warmth."

~ Soren Kierkegaard



"Harmony with land is like harmony with a friend;

you cannot cherish his right hand and chop off his left"

~ Aldo Leopold



"Live harmlessly in Harmony."

~ Ron Rattner, Sutra Sayings



"How can there be harm in me,

when I'm in harmless Harmony?"

~ Ron Rattner, Sutra Sayings

"Let us live in harmless harmony,

and stay in cosmic synchrony,

as we play in Nature's symphony."

~ Ron Rattner, Sutra Sayings



"Don't disrupt and polarize,

but syncretize and harmonize."

~ Ron Rattner, Sutra Sayings


Invocation
Imbued with heartfelt "Harmony",
May we help heal the world –
by Awakening NOW 
To the Eternal inner Light
Of our ONENESS
with Nature and Universal Awareness,
as LOVE.
And so shall it be!

Ron Rattner


"In the beginning God created the heaven and the earth
And the earth was without form and void
And darkness was upon the face of the deep
And the Spirit of God moved upon the face of the waters
And God said 'Let there be light'; and there was light
And God saw the light, that it was good
And God divided the light from the darkness"
~ Genesis 1:1-4
"There is a light that shines beyond all things on Earth, …
beyond the highest, the very highest heavens.
This is the light that shines in your Heart."
~ Chandogya Upanishad 3.13.7
"If the radiance of a thousand suns
Were to burst at once into the sky
That would be like the splendor of the Mighty One –."
~ Bhagavad Gita, Chapter 11, Verse 12
Into my heart's night

Along a narrow way
 I groped;
and lo! the light,

An infinite land of day.

~ Rumi
Every particle of the world is a mirror.
In each atom lies the blazing light of a thousand suns.
~  Mahmud Shabestari, Sufi Mystic, 15th century.
"There is an endless net of threads throughout the universe. 

The horizontal threads are in space.
 The vertical threads are in time.

At every crossing of the threads, there is an individual.

And every individual is a crystal bead. 

And every crystal bead reflects not only the light 
from every other crystal in the net,
 but also every other reflection throughout the entire universe."
~ Indra's Net – from the Vedas of ancient India, 7000 years old

"Reality's essence is Divine luminescence."
~ Ron Rattner, Sutra Sayings


Ron's Introduction to "Life Is A Light Show"

Dear Friends,

"Life Is A Light Show" is a visionary poem metaphorically revealing that Divine luminescence is the essence of all Cosmic energy forms and phenomena. Its composition was initially inspired when I was immensely blessed to behold the inner luminescence of "ten thousand suns" while crying to God atop a Yosemite mountain. Thereafter, I was blessed with further fleeting mystical experiences demonstrating that Divine luminescence is the essence of everyone and every thing.

This poem is dedicated to reminding us that our space/time "reality" isn't really Real, but just a dream-like mirage; a thought-created illusionary world of inevitable karmic suffering; that we will awaken and escape such suffering upon Realization that space/time is merely a dream-like relative reality; that ultimate Reality is the Eternal Light of Universal Awareness – our true Essence and Source.
"The world, indeed, is like a dream

and the treasures of the world are an alluring mirage!"

"A wise man, recognizing that the world is but an illusion,

does not act as if it is real,

so he escapes the suffering."

~ Buddha (The Awakened One)

This message is particularly important in these dark and turbulent times when countless humans are unknowingly and unnecessarily reifying space/time illusions with fearful worries, thoughts and emotions.

After the poem's written and recited verses below, I will explain why fearful thoughts and emotions invariably harm us and deter our spiritual evolution to higher states of human consciousness. And why averting fearful and hateful negative thoughts and emotions is especially important now as humanity is about to experience a new Age of Aquarius, with shocking disclosures of previously hidden outrageous abuses, crimes and betrayals perpetrated against us by formerly trusted 'elite' rulers and "leaders'.

Life Is A Light Show

Life Is A Light Show

From big-bang to black-hole,
the "reality" we think we know –

Is but a light show:

The Eternal light of Awareness
projecting and displaying itself to Itself
on the mirror of the mind.

A kaleidoscopic holographic theater of the mind
– an endless vibratory holo-flow –

A play of congealed Consciousness,

Ever flowing thought-forms
Imagining the universe.

Ever appearing and disappearing –
As above, so below.

Implicate – explicate – implicate –
Ever emerging from and melting into Mystery.

Infinitely experiencing
Infinite potentialities
From infinite perspectives.

An ever flowing, ever growing vibratory virtuality –
called space/time polarity/causality "reality".

Eternal Awareness
Ever intending to Know Itself.

From big-bang to black-hole,
the "reality" we think we know –

Is but a light show.


Ron's audio recitation of "Life Is A Light Show".



Ron's Explanation of "Life Is A Light Show".

Dear Friends,

We are about to experience a rare turning point in modern human history as Humanity awakens to an "enlightened" new Age of Aquarius, marked by the December 21, 2020 Winter Solstice.

In this new relatively enlightened era many spiritually awakening people worldwide are about to learn shocking truths concerning outrageously immoral abuses and crimes heretofore perpetrated against them by their previously trusted 'elite' rulers and "leaders', but concealed and unknown until now.

Also, it will be widely revealed, at long last, that for millennia human Earthlings have unknowingly been demonically polarized, divided and energetically exploited by subhuman astral dark forces, which have psychologically 'imprisoned" them in a digitally pre-programmed matrix – a virtual or simulated world.

Accordingly, many humans have been suffering from thoughts and emotions of helplessness, anxiety, aggression and hatred. Such negative thoughts and emotions invariably harm and weaken us, individually and collectively, and render us susceptible to psychological subjugation which impedes our spiritual evolution to higher states of human consciousness.

Aquarius has been traditionally associated with evolutionarily 'enlightened' energies. And in this new Aquarian age many people will be empowered to ascend from matrix psychological domination by emanating elevated heart levels of human consciousness which radiate loving serenity and calmness. Such ascension will enable worldwide societies to cooperatively thrive by actualizing Aquarian virtues of democracy, freedom, courage, honesty, idealism, rebellion, human welfare, and inner-directedness.

Moral of the story.

For ascension to elevated states of human consciousness, we must individually and collectively emanate heartfelt loving energies, without harmful thoughts and emotions of helplessness, anxiety, aggression or hatred which invariably weaken us and reify illusory darkness.

We can accelerate such ascension by always remembering that these dark and violent times are not really Real, and cannot threaten or harm our true Eternal Essence and common Reality, which is LOVE as the LIGHT of Universal Awareness.

So let us calmly, peacefully and harmoniously see insane current space/time events as a non-threatening and perpetually changing illusory play of Universal Awareness, like a projected "Light Show" or movie. And let us refrain from reifying relative 'reality' illusions.

May we thereby avert harmful reflexive reactions or judgments about what we see or learn, especially revelations of betrayal by those we've trusted.

Invocation.

Whatever happens in this ever impermanent illusory world of inevitable karmic suffering, 
may we never forget our eternal immortality and spiritual oneness with Nature and all earth-life, 
and may we ever emanate and widely radiate universal peace and happiness,
while realizing that this world is like a projected "light show" – "nothing but movies".

And so it shall be!

Ron Rattner


"Then I saw a new heaven and a new earth,
for the first heaven and the first earth had passed away, – –
And I heard a loud voice from the throne saying,
"Behold, the dwelling place of God is with – – – his people, and God himself will be with them as their God. He will wipe away every tear from their eyes, and death shall be no more, neither shall there be mourning, nor crying, nor pain anymore, for the former things have passed away."
~ Revelation 21 – The New Heaven and the New Earth
"This is the dawning of the age of Aquarius

The age of Aquarius

Aquarius

Aquarius"

"When the Moon is in the Seventh House

And Jupiter aligns with Mars,

Then peace will guide the planets

And love will steer the stars"

"Harmony and understanding
Sympathy and trust abounding
No more falsehoods or derisions
Golden living dreams of visions
Mystic crystal revelation
And the mind's true liberation

Let the sun shine in!"
~ "Hair" – Aquarius, Lyrics
"Somewhere ages and ages hence:

Two roads diverged in a wood,
and I —
 I took the one less traveled by,

And that has made all the difference."
~ Robert Frost – The Road Not Taken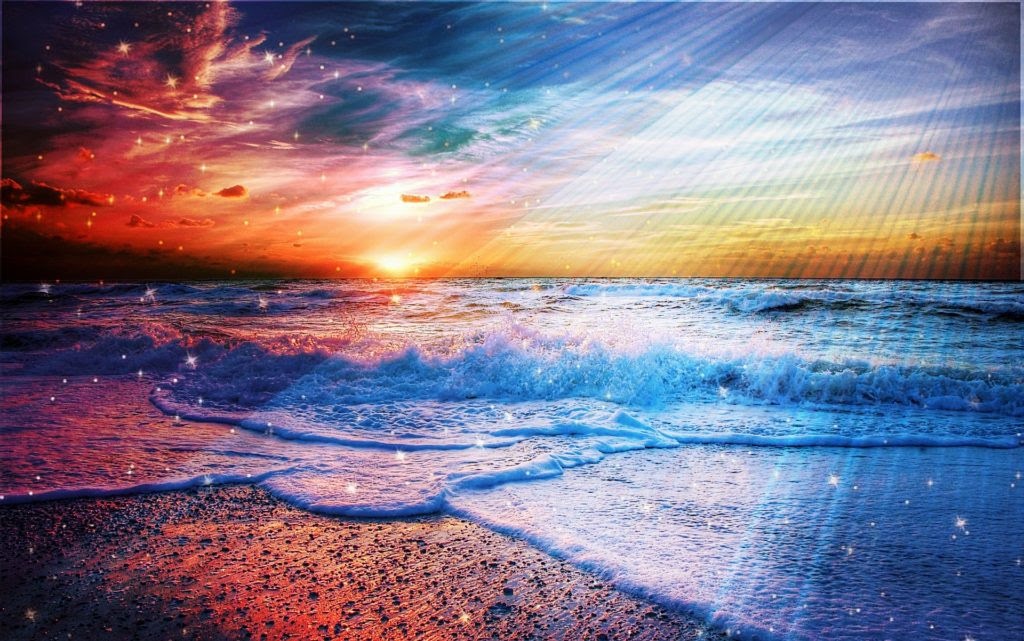 Dear Friends,

This is a rare turning point in modern human history. In our illusory space/time "reality", where every ending is a new beginning, humanity is evolutionarily awakening to an "enlightened" new Age of Aquarius.

Hence, we are immensely privileged to pivotally participate in the the advent of an age of lasting peace, light, and mental liberation, passing from a violently dystopian fearful, turbulent and dark era.

Marked by the December 21, 2020 Winter Solstice, we are about to witness the metaphoric emergence of "a new heaven and a new earth", as Biblically prophesied in Revelation 21, and described by the above-quoted "Dawning of the Age of Aquarius" "Hair" musical lyrics.

Traditionally, Aquarius has been associated with many evolutionarily 'enlightened' virtues. Upon realizing the shocking truth about prior abusive psychological control and energetic exploitation of humans by subhuman astral dark forces, human Earthlings will no longer remain fearfully polarized, divided and psychologically 'imprisoned'. And our worldwide societies will soon cooperatively actualize Aquarian virtues of democracy, freedom, courage, honesty, idealism, rebellion, human welfare, and inner-directedness.

Thus we are about to undergo an unprecedented quantum leap in evolutionary consciousness, eliminating much dark energy from the earth's presently perceived outer reality, as we return to inner Source!

Realizing our ONENESS with all life everywhere, a critical mass of Humankind will at long last end destructive illusionary beliefs and behaviors which have brought us to the brink of cataclysm.

Conclusion

This is a pivotal time in human history,
when much of humankind will 'quantum leap'
to loving higher states of consciousness and spiritual freedom.

We are immensely fortunate
to witness and cooperatively participate
in so raising humanity's collective consciousness,
as we return to inner Source.

And so it shall be!

Ron Rattner