Posts Tagged 'William Wordsworth'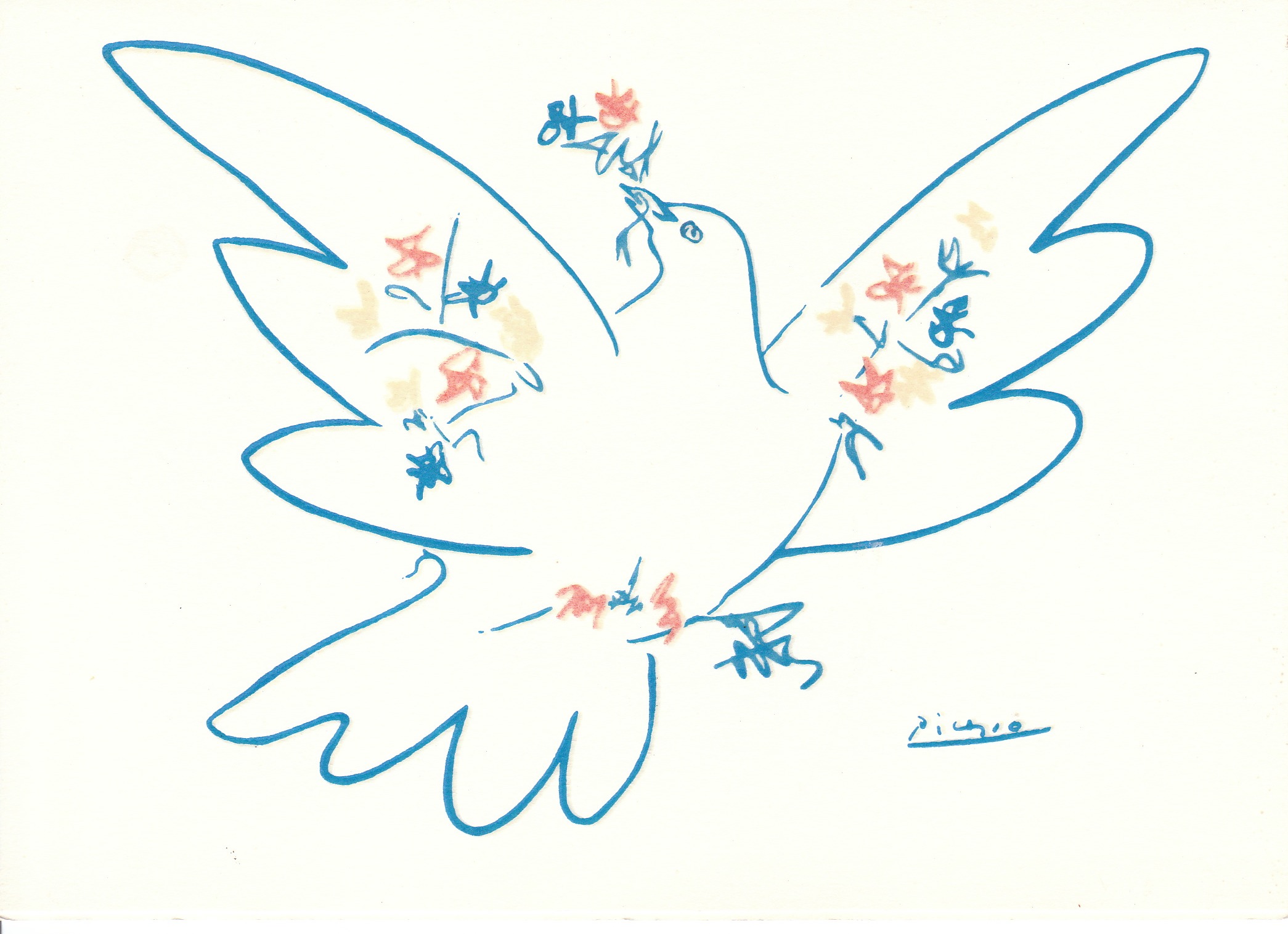 "Harmony is the secret principle of life."
~ Paramahansa Yogananda
"Love is the energizing elixir of the Universe,
the cause and effect of all Harmony."
~ Rumi
"When there is harmony between the mind, heart and resolution
then nothing is impossible."
~ Rig Veda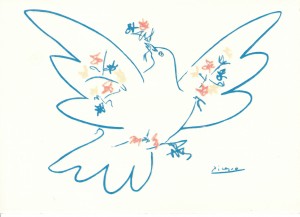 Introduction to Harmony Quotations and Sayings

Dear Friends,

To commemorate the 2020 Winter Solstice, I've posted below a treasury of exceptionally inspiring perennial wisdom quotations about "Harmony". Please deeply reflect upon them.

They express ideas and ideals of enduring significance. And they are now especially important as we enter an auspicious Aquarian age of harmonious spiritual peace, light, and liberation – a rare turning point in modern human history.

Those of us who are blessed to awaken to Aquarian age virtues, will hasten human Ascensions to New Dimensions, as LOVE; and so we will harmoniously help heal countless others who are still suffering from fearful worries, thoughts and emotions.

Thus, these perennial wisdom ideas and ideals about "Harmony" are dedicated to helping us heal the world, by awakening humanity to its spiritual Oneness as LOVE with Nature and Universal Awareness.

And so shall it be!

Ron Rattner


Harmony Quotations and Sayings

"Harmony is the secret principle of life."
~ Paramahansa Yogananda

"When there is harmony between the mind, heart and resolution
then nothing is impossible."
~ Rig Veda

"Neither human wisdom nor divine inspiration can confer upon man any greater blessing than this
[live a life of happiness and harmony here on earth]."
~ Plato

"Virtue is harmony."
~ Pythagoras

"Without law or compulsion,
men would dwell in harmony."
~ Lao Tzu

"One who lives in accordance with nature
does not go against the way of things,
but moves in harmony with the present moment."
~ Lao Tzu

"The superior person is in Harmony,
but does not follow the crowd.
The lesser person follows the crowd,
but is not in Harmony."
~ Confucius

"Love is the energizing elixir of the Universe,
the cause and effect of all Harmony."
~ Rumi

"Put on love, which binds everything together in harmony."

~ Colossians 3: 12-17


"Love opens all doors,
no matter how tightly closed they may be,
no matter how rusty from lack of use.
Your work is to bring unity and harmony,
to open all those doors which have been closed for a long time.
Have patience and tolerance. Open your heart all the time."
~ Maharishi Mahesh Yogi

As soon as laws are necessary for men,
they are no longer fit for freedom.
~ Pythagoras

"Happy the man whose lot it is to know
The secrets of the earth.
He hastens not
To work his fellows hurt by unjust deeds,
But with rapt admiration contemplates
Immortal Nature's ageless harmony,
And how and when the order came to be."
~ Euripides

"He who lives in harmony with himself
lives in harmony with the universe."
~ Marcus Aurelius

"To have a positive religion is not necessary.
To be in harmony with yourself and the universe is what counts,
and this is possible without positive and specific formulation in words."
~ Johann Wolfgang von Goethe

"The unlike is joined together,
and from differences results the most beautiful harmony."

~ Heraclitus


"Mutual respect and mutual listening
are the foundations of harmony within the family."
~ Buddha


"A family is a place where minds come in contact with one another.

If these minds love one another the home will be as beautiful as a flower garden.

But if these minds get out of harmony with one another

it is like a storm that plays havoc with the garden."

~ Buddha

"Harmony can not thrive in a climate of mistrust, cheating, bullying; mean-spirited competition."
~ Dalai Lama

"Wherever I go meeting the public… spreading a message of human values …
[and] harmony, is the most important thing."
~ Dalai Lama

"If you want peace and harmony in the world,
you must have peace and harmony in your hearts and minds."
~ Sri Nisargadatta Maharaj

"Affirm divine calmness and peace,
and send out only thoughts of love and goodwill
if you want to live in peace and harmony.
Never get angry, for anger poisons your system."
~ Paramahansa Yogananda


"Happiness is when what you think, what you say,

and what you do are in harmony."
"Always aim at complete harmony of thought, word, and deed.
Always aim at purifying your thoughts and everything will be well."
~ Mahatma Gandhi



"Happiness is not a matter of intensity

but of balance and order and rhythm and harmony."

~ Thomas Merton



"Grant that I may become beautiful in my soul within,

and that all my external possessions
may be in harmony with my inner self.

May I consider the wise to be rich,

and may I have such riches as only a person of self-restraint

can bear or endure"

~ Plato

"Harmony sinks deep into the recesses of the soul
and takes its strongest hold there,
bringing grace also to the body and mind as well.
Music is a moral law. It gives a soul to the universe,
wings to the mind, flight to the imagination, a charm to sadness,
and life to everything. It is the essence of order."
~ Plato

"Music then is simply the result of the effects of Love on rhythm and harmony."
~ Plato

"Music is an agreeable harmony for the honor of God
and the permissible delights of the soul."
"Harmony is next to Godliness"
~ Johann Sebastian Bach

"If only the whole world could feel the power of harmony."
~ Wolfgang Amadeus Mozart

"Every element has a sound, an original sound from the order of God;
all those sounds unite like the harmony from harps and zithers."
~ Hildegard of Bingen


"A life in harmony with nature,
the love of truth and virtue,

will purge the eyes to understanding her text."

~ Ralph Waldo Emerson



"With an eye made quiet by the power of harmony,

and the deep power of joy,
we see into the life of things."

~ William Wordsworth



"Life's errors cry for the merciful beauty
 that
can modulate their isolation

into a harmony with the whole."

~ Rabindranath Tagore



"The highest education is that
which does not merely give us information
but makes our life in harmony with all existence."

~ Rabindranath Tagore

"God reveals himself in the orderly harmony of what exists."
~ Albert Einstein

"I believe in Spinoza's God, who reveals Himself in the lawful harmony of the world,
not in a God who concerns Himself with the fate and the doings of mankind…"
~ Albert Einstein

"The harmony of natural law reveals an Intelligence of such superiority that,
compared with it, all the systematic thinking and acting of human beings
is an utterly insignificant reflection."
~ Albert Einstein



"In art, and in the higher ranges of science,
there is a feeling of harmony which underlies all endeavor.
There is no true greatness in art or science
without that sense of harmony."

~ Albert Einstein



"My feeling is religious insofar as I am imbued
with the consciousness of the insufficiency of the human mind
to understand more deeply the harmony of the Universe
which we try to formulate as "laws of nature"

~ Albert Einstein



"Today wherever you go, carry the intention of peace, love, and harmony in your heart."
"Just as light brightens darkness, discovering inner fulfillment can eliminate any disorder or discomfort.
This is truly the key to creating balance and harmony in everything you do."

~ Deepak Chopra



"There is great freedom in simplicity of living,
and after I began to feel this,
I found harmony in my life between inner and outer well-being.
There is a great deal to be said about such harmony,
not only for an individual life but also for the life of a society.
It's because as a world we have gotten ourselves so far out of harmony,
so way off on the material side,
that when we discover something like nuclear energy
we are still capable of putting it into a bomb
and using it to kill people!
This is because our inner well-being lags so far behind our outer well-being."
~ Peace Pilgrim

"Everyone has the perfect gift to give the world-
and if each of us is freed up to give our unique gift,
the world will be in total harmony."
~ R. Buckminster Fuller



"Beauty of style and harmony and grace and good rhythm depend on simplicity."

~ Plato (The Republic)



"Out of clutter find simplicity.
From discord make harmony.

In the middle of difficulty lies opportunity."

~ Albert Einstein

"Where there is discord,
let us sow Harmony."
~ St Francis peace prayer

"The simplification of life is one of the steps to inner peace.

A persistent simplification will create an inner and outer well-being
that places harmony in one's life."

~ Peace Pilgrim



"Adversity draws men together and produces beauty and harmony in life's relationships,
just as the cold of winter produces ice-flowers on the window-panes,
which vanish with the warmth."

~ Soren Kierkegaard



"Harmony with land is like harmony with a friend;

you cannot cherish his right hand and chop off his left"

~ Aldo Leopold

"

Live harmlessly in Harmony."

~ Ron Rattner, Sutra Sayings



"How can there be harm in me,

when I'm in harmless Harmony?"

~ Ron Rattner, Sutra Sayings



"Stay in cosmic synchrony,

as you play in Nature's symphony."

~ Ron Rattner, Sutra Sayings



"Don't disrupt and polarize,
but syncretize and harmonize."

~ Ron Rattner, Sutra Sayings

Concluding Invocation
Imbued with heartfelt "Harmony",
May we help heal the world –
Individually and collectively –
by Awakening NOW
to our immortality and
Eternal ONENESS
as LOVE.
And so shall it be!

Ron Rattner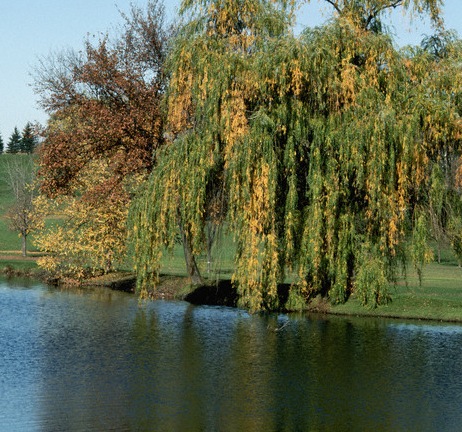 "Vision is the art of seeing the invisible."
~ Jonathan Swift
"It is only with the heart that one can see rightly.
What is essential is invisible to the eye."
~ Antoine de Saint Exupery

"People think that they see, but they don't."
~ Henry Moore

"I saw the angel in the marble and carved until I set him free."
~ Michelangelo

"True Vision is insight, not eyesight.
Eyesight is mind-sight; insight is soul-sight."
~ Ron Rattner, Sutra Sayings

"Reality's essence is Divine luminescence."
~ Ron Rattner, Sutra Sayings

"There was a time when meadow, grove, and stream,

The earth, and every common sight,
To me did seem 

Appareled in celestial light,

The glory and the freshness of a dream.

It is not now as it hath been of yore;

Turn wheresoe'er I may, 

By night or day,
The things which I have seen I now can see not more."
~ William Wordsworth, Intimations of Immortality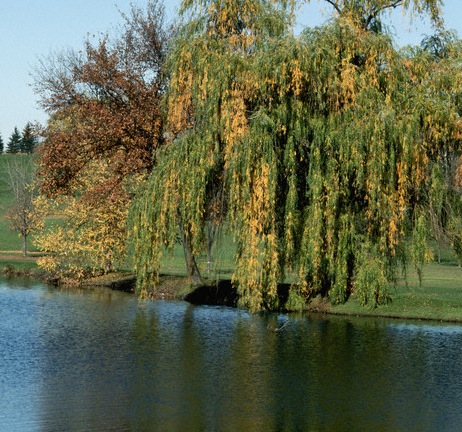 Beholding Divinity in a Weeping Willow Tree

In early 1980's I experienced at Wilbur Hot Springs, an unforgettably revelatory experience of perceiving luminescent Divine light. (*See Footnote)
I was there attending a week-end retreat for Board and staff of the California Institute of Integral Studies (CIIS), as Board Chairman.

One morning I awakened early before any scheduled meetings, and meditated on a wooded hill above the lodge level. After descending I walked with a silent mind on a nature trail near the lodge. Whereupon, I discovered and crawled into a tiny cave where I again sat in deep meditation for a while. (Later, I learned that cave had long been considered a sacred place by original indigenous people there.)

On emerging from the cave and while unknowingly still in an 'altered' state of awareness, I walked to the bathhouse, removed my clothes, stepped outside, and immersed my body in a large shallow hot springs pond.  

While standing alone in the stilled pond with a stilled mind, I gazed at a beautiful weeping willow tree beside the pond on the side furthest from the bath house.  Instead of seeing the tree as it appeared during usual waking consciousness, I beheld it marvelously transfigured as ever streaming lines of white light, more beautiful than any imaginable Christmas tree.

Unaware of my exceptional state of consciousness, I kept gazing at the tree in awe. After a while Tara, a CIIS staff member, entered the pond.  Then, innocently I addressed her: "Tara, look at the lights in that tree.  Aren't they beautiful?"  Puzzled, Tara responded "What lights?".   And immediately the lights disappeared for me as I was abruptly returned to my usual state of waking 'un-consciousness'.  

But I can never forget the flowing tree lights, nor the insight which they confirmed:  That there is much more to our "reality" than meets the eye; that "Reality's essence is Divine luminescence".

Later that day, I recounted my experience to Dr. John Broomfield, then CIIS President, who cited me to this similar experience of author Annie Dillard:

"[O]ne day I was walking along Tinker Creek thinking of nothing at all and I saw the tree with the lights in it.  I saw the backyard cedar where the mourning doves roost charged and transfigured, each cell buzzing with flame.  I stood on the grass with the lights in it, grass that was wholly fire, utterly focused and utterly dreamed.  It was less like seeing than like being for the first time seen, knocked breathless by a powerful glance.  The lights of the fire abated, but I'm still spending the power.  Gradually the lights went out in the cedar, the colors died, the cells unflamed and disappeared.  I was still ringing.  I had my whole life been a bell, and never knew it until at that moment I was lifted and struck." 
~ Annie Dillard, A Pilgrim at Tinker Creek 
Like Annie Dillard's tree vision at Tinker Creek, beholding the transfigured weeping willow at Wilbur Springs was for me an unforgettably inspiring and transformative experience for which I remain ever grateful.


Footnote* Other memorable experiences of Divine light, beginning with an epiphany in Yosemite, are recounted elsewhere in these memoirs.
"We are born and reborn countless number of times, and it is possible that each being has been our parent at one time or another.  Therefore, it is likely that all beings in this universe have familial connections."
~ H. H. Dalai Lama, from 'The Path to Tranquility: Daily Wisdom"
"I died as a mineral and became a plant,
I died as a plant and rose to animal,
I died as animal and I was man.
Why should I fear ?
 When was I less by dying?
Yet once more I shall die as man,
To soar with angels blest;
But even from angelhood I must pass on …"
~ Rumi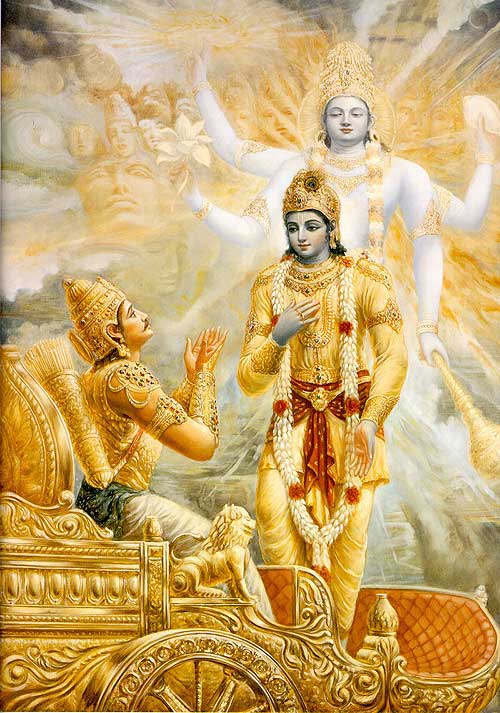 Reincarnation ~ Quotes From Famous People

"Lord Krishna said: …. The learned neither laments for the dead or the living. Certainly never at any time did I not exist, nor you, nor all these kings and certainly never shall we cease to exist in the future. Just as in the physical body of the embodied being is the process of childhood, youth and old age; similarly by the transmigration from one body to another the wise are never deluded."
~ Bhagavad Gita, Chapter 2, Krishna to Arjuna

"But know that by whom this entire body is pervaded, is indestructible. No one is able to cause the destruction of the imperishable soul. The embodied soul is eternal in existence, indestructible and infinite, only the material body is factually perishable…."
~ Bhagavad Gita, Chapter 2, Krishna to Arjuna

"The soul never takes birth and never dies at any time nor does it come into being again when the body is created. The soul is birthless, eternal, imperishable and timeless and is never destroyed when the body is destroyed. Just as a man giving up old worn out garments accepts other new apparel, in the same way the embodied soul giving up old and worn out bodies verily accepts new bodies." "The soul is eternal, all-pervading, unmodifiable, immovable and primordial."
~ Bhagavad Gita, Chapter 2, Krishna to Arjuna

"God generates beings, and sends them back over and over again, till they return to Him."
~ Koran

"Souls are poured from one into another of different kinds of 
bodies of the world."
~ Jesus Christ in Gnostic Gospels: Pistis Sophia

"Reincarnation is not an exclusively Hindu or Buddhist concept, but it is part of the history of human origin. It is proof of the mindstream's capacity to retain knowledge of physical and mental activities. It is related to the theory of interdependent origination and to the law of cause and effect."
~ The Dalai Lama (Preface to "The Case for Reincarnation")

"Rebirth is an affirmation that must be counted among the primordial affirmations of mankind. The concept of rebirth necessarily implies the continuity of personality. Here the human personality is regarded as continuous and accessible to memory, so that, when one is incarnated or born, one is able, potentially, to remember that one has lived through previous existences, and that these existences were one's own, ie, they had the same ego form as the present life. As a rule, reincarnation means rebirth in a human body."  
~ Carl Jung

"Why should we be startled by death? Life is a constant putting off of the mortal coil – coat, cuticle, flesh and bones, all old clothes."

~ Henry David Thoreau

"I cannot think of permanent enmity between man and man, and 
believing as I do in the theory of reincarnation, I live in the hope 
that if not in this birth, in some other birth I shall be able to hug 
all of humanity in friendly embrace."
~ Mahatma Gandhi

"I know I am deathless. No doubt I have died myself ten thousand 
times before. I laugh at what you call dissolution, and I know the 
amplitude of time."
~ Walt Whitman

"I have been born more times than anybody except Krishna." 

~ Mark Twain

"I look upon death to be as necessary to the constitution as sleep. 
We shall rise refreshed in the morning." And, "Finding myself to 
exist in the world, I believe I shall, in some shape or other always 
exist."
~ Benjamin Franklin

Franklin wrote this epitaph at age 22 which was never used:

"The Body of B. Franklin Printer, 
Like the Cover of an Old Book, 
Its Contents Torn Out 
And Stripped of its Lettering and Gilding, 
Lies Here Food for Worms, 
But the Work shall not be Lost, 
For it Will as He Believed 
Appear Once More 
In a New and more Elegant Edition 
Revised and Corrected 
By the Author"

"I did not begin when I was born, nor when I was conceived. I have been growing, developing, through incalculable myriads of 
millenniums. All my previous selves have their voices, echoes, 
promptings in me. Oh, incalculable times again shall I be born."

~ Jack London, author, best known for book Call of the Wild

"The theory of Reincarnation, which originated in India, has been welcomed in other countries. Without doubt, it is one of the most sensible and satisfying of all religions that mankind has conceived. This, like the others, comes from the best qualities of human nature, even if in this, as in the others, its adherents sometimes fail to carry out the principles in their lives."
~ Luther Burbank

"As we live through thousands of dreams in our present life, so is 
our present life only one of many thousands of such lives which we enter from the other more real life and then return after death. Our life is but one of the dreams of that more real life, and so it is endlessly, until the very last one, the very real the life of God."
~ Leo Tolstoy

"I adopted the theory of reincarnation when I was 26. Genius is experience. Some seem to think that it is a gift or talent, but it is the fruit of long experience in many lives". – – – –
"To me this is the most beautiful, the most satisfactory from a scientific standpoint,
the most logical theory of life. For thirty years I have leaned toward the theory of Reincarnation.
It seems a most reasonable philosophy and explains many things."
~ Henry Ford

"As long as you are not aware of the continual law of Die and Be 
Again,
you are merely a vague guest on a dark Earth."
~ Johann Wolfgang von Goethe

"Live so that thou mayest desire to live again – that is thy duty –

for in any case thou wilt live again!"

~ Freidrich Nietzsche

"The soul comes from without into the human body, as into a temporary abode, and it goes out of it anew it passes into other habitations, for the soul is immortal." "It is the secret of the world that all things subsist and do not die, but only retire a little from sight and afterwards return again. Nothing is dead; men feign themselves dead, and endure mock funerals… and there they stand looking out of the window, sound and well, in some strange new disguise."
~ Ralph Waldo Emerson

"The Celts were fearless warriors because "they wish to inculcate this as one of their leading tenets, that souls do not become extinct, but pass after death from one body to another…"
~ Julius Caesar

"Reincarnation contains a most comforting explanation of reality by means of which Indian thought surmounts difficulties which baffle the thinkers of Europe."

~ Albert Schweitzer

"Our birth is but a sleep and a forgetting; The Soul that rises with us, our life's Star, Hath had elsewhere its setting. And cometh from afar."
~ William Wordsworth

"My life often seemed to me like a story that has no beginning and no end. I had the feeling that I was an historical fragment, an excerpt for which the preceding and succeeding text was missing.

I could well imagine that I might have lived in former centuries 
and there encountered questions I was not yet able to answer;
 that I had been born again because I had not fulfilled the task given to me."
~ Carl Jung

"I am confident that there truly is such a thing as living again, that the living spring from the dead, and that the souls of the
 dead are in existence."

~ Socrates

"It is not more surprising to be born twice than once;
everything in nature is resurrection."
~ Voltaire

"He saw all these forms and faces in a thousand relationships become newly born.
Each one was mortal, a passionate, painful example of all that is transitory.
Yet none of them died, they only changed, were always reborn, continually had a new face:
only time stood between one face and another."
~ Herman Hesse, Siddhartha

"All pure and holy spirits live on in heavenly places, and in course of time they are again sent down to inhabit righteous bodies."

~ Josephus (most well known Jewish historian from the time of Jesus)

"All human beings go through a previous life… Who knows how
 many fleshly forms the heir of heaven occupies before he can be 
brought to understand the value of that silence and solitude of
 spiritual worlds?"
~ Honore Balzac (French writer)

"Were an Asiatic to ask me for a definition of Europe, I should be forced to answer him: It is that part of the world which is haunted by the incredible delusion that man was created out of nothing, and that his present birth is his first entrance into life."
~ Arthur Schopenhauer (Philosopher)

"When the physical organism breaks up, the soul survives.
It then takes on another body."
~ Paul Gauguin (French post-impressionist painter)

"Friends are all souls that we've known in other lives. We're drawn to each other.
Even if I have only known them a day, it doesn't matter. I'm not going to wait till I have known them for two years, because anyway, we must have met somewhere before, you know."
~ George Harrison

"Know, therefore, that from the greater silence I shall return…
Forget not that I shall come back to you…
A little while, a moment of rest upon the wind,
and another woman shall bear me."
~ Kahlil Gibran

"There is no death. How can there be death if everything is part of the Godhead?
The soul never dies and the body is never really alive."
~ Isaac Bashevis Singer, Stories from Behind the Stove