"People think that they see, but they don't."
 ~ Henry Moore
"There was a time when meadow, grove, and stream,

The earth, and every common sight,
To me did seem 

Appareled in celestial light,

The glory and the freshness of a dream.

It is not now as it hath been of yore;

Turn wheresoe'er I may, 

By night or day,
The things which I have seen I now can see not more."
~ William Wordsworth, Intimations of Immortality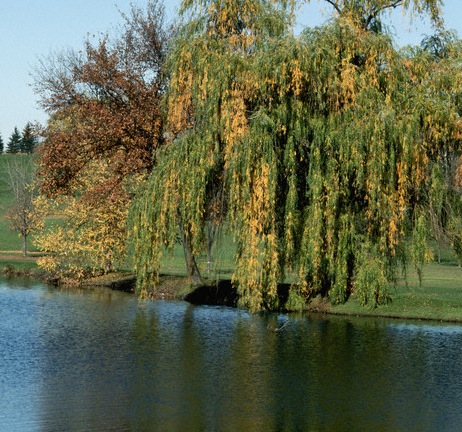 Elsewhere, I have shared with you some experiences of Divine light, beginning with my Yosemite epiphany. Another revelatory luminescent experience happened in the early 1980's at Wilbur Hot Springs, a Northern California mineral hot springs spa and hotel. As Board Chairman of the California Institute of Integral Studies (CIIS), I was there attending a week-end retreat for Board and staff.

One morning I awakened early before any CIIS scheduled meetings, and meditated on a wooded hill above the lodge level. After descending I walked with a silent mind on a nature trail near the lodge. Whereupon, I discovered and crawled into a tiny cave where I again sat in deep meditation for a while. (Later, I learned that cave had long been considered a sacred place by original indigenous people there.)

On emerging from the cave and while unknowingly still in an 'altered' state of awareness, I walked to the bathhouse, removed my clothes, stepped outside, and immersed my body in a large shallow hot springs pond.  

While standing alone in the stilled pond with a stilled mind, I gazed at a beautiful weeping willow tree beside the pond on the side furthest from the bath house.  Instead of seeing the tree as it appeared during usual waking consciousness, I beheld it marvelously transfigured as ever streaming lines of white light, more beautiful than any imaginable Christmas tree.

Unaware of my exceptional state of consciousness, I kept gazing at the tree in awe. After a while Tara, a CIIS staff member, entered the pond.  Then, innocently I addressed her: "Tara, look at the lights in that tree.  Aren't they beautiful?"  Puzzled, Tara responded "What lights?".   And immediately the lights disappeared for me as I was abruptly returned to my usual state of waking 'un-consciousness'.  

But I can never forget the flowing tree lights, nor the insight which they confirmed:  That there is much more to our "reality" than meets the eye; that reality's Essence is Luminescence; that, as Jonathan Swift observed:  "Vision is the art of seeing the invisible."

Later that day, I recounted my experience to Dr. John Broomfield, then CIIS President, who cited me to this similar experience of author Annie Dillard:
"[O]ne day I was walking along Tinker Creek thinking of nothing at all and I saw the tree with the lights in it.  I saw the backyard cedar where the mourning doves roost charged and transfigured, each cell buzzing with flame.  I stood on the grass with the lights in it, grass that was wholly fire, utterly focused and utterly dreamed.  It was less like seeing than like being for the first time seen, knocked breathless by a powerful glance.  The lights of the fire abated, but I'm still spending the power.  Gradually the lights went out in the cedar, the colors died, the cells unflamed and disappeared.  I was still ringing.  I had my whole life been a bell, and never knew it until at that moment I was lifted and struck." 
~ Annie Dillard, A Pilgrim at Tinker Creek 

Like Annie Dillard's tree vision at Tinker Creek, the transfigured weeping willow at Wilbur Springs was for me an unforgettably inspiring and transformative experience for which I remain ever grateful.