Posts Tagged '"The Sane Society"'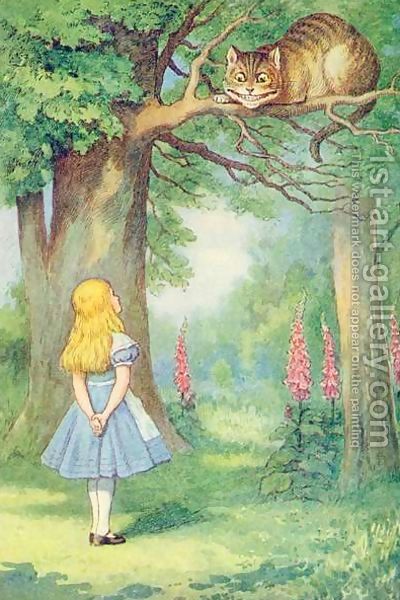 "'But I don't want to go among mad people,' said Alice.
'Oh, you can't help that,' said the cat.
'We're all mad here.'"
~ Lewis Carroll
"I have lived on the lip 
of insanity,
wanting to know reasons,
knocking on a door.
It opens.
I've been knocking from the inside."
~ Rumi
Show me a sane man and I will cure him for you.
~ Carl Jung
"When the world goes mad,
one must accept madness as sanity;
since sanity is, in the last analysis,
nothing but the madness on which the whole world happens to agree."
~ George Bernard Shaw
"The real hopeless victims of mental illness are to be found among those who appear to be most normal. —– They are normal not in what may be called the absolute sense of the word; they are normal only in relation to a profoundly abnormal society. Their perfect adjustment to that abnormal society is a measure of their mental sickness. These millions of abnormally normal people, living without fuss in a society to which, if they were fully human beings, they ought not to be adjusted."
~ Aldous Huxley, Brave New World Revisited
"The object of life is not to be on the side of the majority,
but to escape finding oneself in the ranks of the insane."
~ Marcus Aurelius, Meditations
"Sanity and happiness are an impossible combination"
….
"When we remember that we are all mad,
the mysteries disappear and life stands explained."
~ Mark Twain
"To recognize one's own insanity is, of course, the arising of sanity, the beginning of healing and transcendence."
~ Eckhart Tolle, A New Earth: Awakening to Your Life's Purpose
"It's no measure of health to be well adjusted to a profoundly sick society."
~ J Krishnamurti
In this crazy world normality's insanity,
and silliness is sanity.
~ Ron Rattner, Sutra Sayings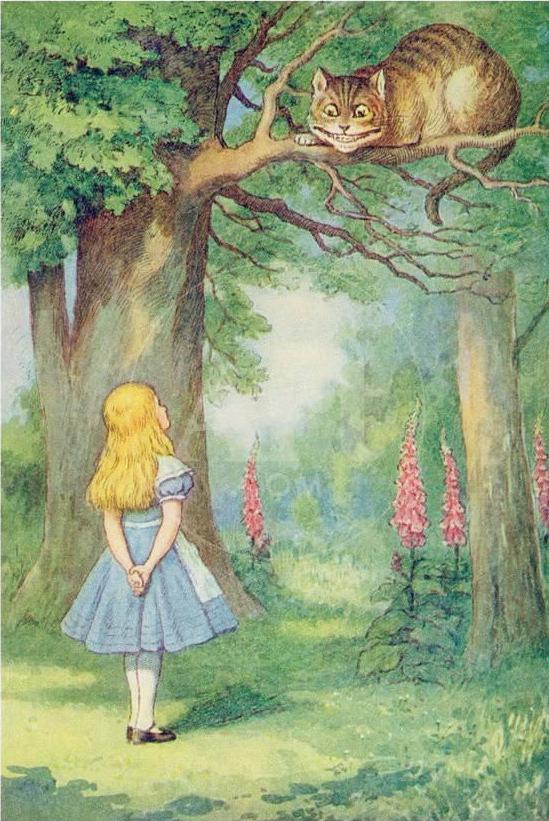 Ron's Introduction

The following four-line whimsical poem was composed during a brief midlife period when I felt I didn't belong here.  After you consider it, I'll hereafter try to explain it.

Crazy World
I feel like a stranger in a strange world.

This crazy world has driven me sane!

I seek refuge from this crazy world;

I seek a sane asylum.

Ron's 2020 explanation and dedication of "Crazy World"

Dear Friends,

During childhood my life seemed like a waking dream, most of which I forgot.

Then during adulthood I became a social justice seeker in a perceived unjust and insane society.  But now (at age 87), as I prepare to bid Bye-Bye to the 21st century, I'm again often experiencing this life as an illusory waking dream of an insane world. Yet I still deeply aspire to help those who are suffering in this dream world.

During the 1950's, I was deeply influenced on reading "The Sane Society" a best-selling book by then prominent German-born psychotherapist Erich Fromm. In it Fromm analyzed the pathology of 'normalcy' in Western materialistic societies. He proposed that inequities and disharmonies inherent in entire industrial societies were pathological and lacking in sanity. That they thereby cause alienation, stress and mental illnesses of people comprising such societies. Fromm's essay synchronistically confirmed my long-time views of the insanity of materialistic society, with its inevitable injustices.  

Long before my spiritual awakening, I had a deep inner instinct to pursue social justice causes, with considerable sensitivity to the "insanity and iniquity of inequity in our society".   So, in becoming a lawyer and throughout my professional career, my main motivation was to help others; not to become rich or famous.

Then, following my midlife spiritual awakening, I began feeling like Moses in Egypt – like a stranger in a strange land. [Exodus 2:22] For a short time, I felt like I no longer belonged in this crazy world.

But I needed to support my young children, and gradually realized that maybe I might continue helping others better than ever before, because of my discovery of happiness and sanity beyond space/time "reality" normality. As the bible says, eternal happiness or "the Kingdom of Heaven" is beyond this world. [e.g. John 15:19]

The foregoing four-line whimsical poem was composed during the brief midlife period when I felt I didn't belong here. I've shared it aspiring to help expand our experience of inner happiness.
 
Invocation

May the foregoing whimsical poem and serious quotations encourage and inspire each of us to seek and find refuge from this crazy world in an Eternally "sane asylum".

Thereby may we irreversibly realize that our precious lives here, are like waking dreams – fleeting episodes in an endless play of ever joyous Universal Awareness, our ultimate shared eternal Self–identity.

And so shall it be!

Ron Rattner

Ron's oral explanation and recitation of "Crazy World"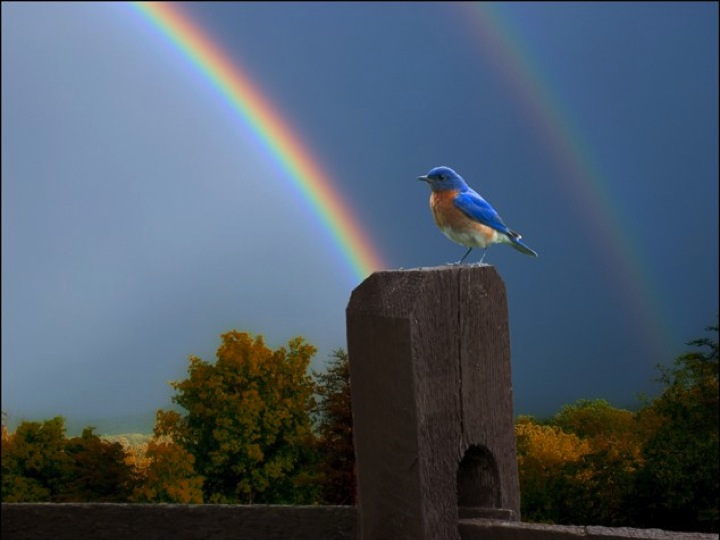 Happiness is the meaning and the purpose of life,

the whole aim and end of human existence"

~ Aristotle
"From the moment of birth every human being wants happiness and does not want suffering. Neither social conditioning nor education nor ideology affects this. From the very core of our being, we simply desire contentment. Therefore, it is important to discover what will bring about the greatest degree of happiness."
~ H.H. Dalai Lama
"Happiness is your nature. It is not wrong to desire it.
What is wrong is seeking it outside when it is inside."
~ Sri Ramana Maharshi
"True happiness cannot be found in things that change and pass away. Pleasure and pain alternate inexorably. Happiness comes from the Self and can be found in the Self only. Find your real Self and all else will come with it."
~ Sri Nisargadatta Maharaj
"Seek first the kingdom of heaven,
which is within."
~ Matthew 6:33; Luke 17:20-21
"Love is the only sane and satisfactory answer to the problem of human existence."
~ Erich Fromm
"Our destiny is Divinity."
~ Ron Rattner, Sutra Sayings
"Life is a round trip metaphoric journey,
on which we are destined to return to point of origin.
On return, we learn – we never left."
~ Ron Rattner, Sutra Sayings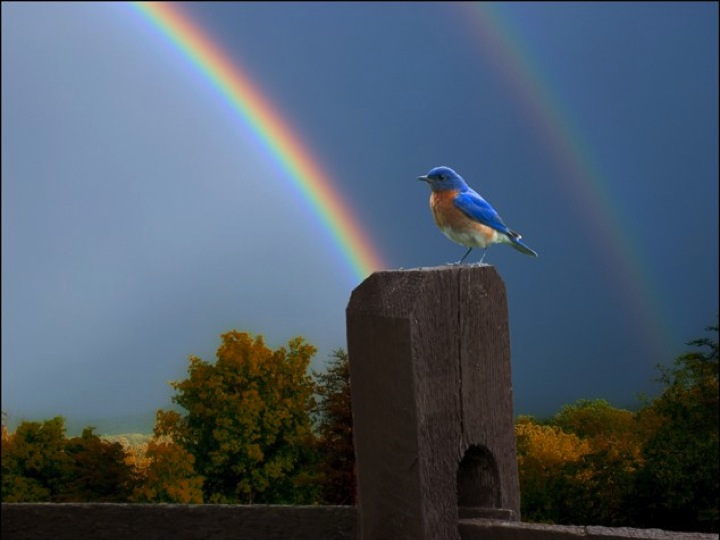 How shall we find lasting happiness?


Q. How shall we find lasting happiness?

A. We find lasting happiness upon transcending our illusionary ego-self, and Being our true Self.

Knowingly or unknowingly, everyone wants lasting happiness.

However, most seek it futilely in outside worldly pleasures which are always impermanent.

But, ever abiding Happiness is our true inner nature – our eternal Self – and our ultimate destiny.

So to find lasting happiness we must look within, not outside.

There mindfully we shall uncover and abolish all illusory ego-mind ideas which obscure awareness of our true Self – which is LOVE.

So, we shall find lasting happiness upon transcending our ego-self, and Being our true Self – as LOVE.


Ron's comments on finding lasting happiness

Dear Friends,

Have you ever wondered why the world seems so crazy? Why so many people suffer from wars, poverty, illness, lack of basic life-sustaining necessities? Why in the richest nation on Earth, suffering is everywhere? Why even super-rich people often become lonely, depressed, addicted, or mentally ill?

Growing up in Chicago in the 1930's and 40's, I was intuitively inspired by a then very popular "hit parade" song, titled: "Bluebird of Happiness" passionately sung by operatic tenor and Jewish cantor Jan Peerce. But only on now listening to that classic recording, do I appreciate its inspiring ever-relevant lyrics. (For your upliftment an mp3 copy of that recording is linked below.)
In the 1950's I first began thinking that inhumanely materialistic organization of human societies was unnecessarily causing widespread conflicts and suffering; that much individual pathology was being caused by widespread societal insanity.

I was then deeply influenced by "The Sane Society" a brilliant philosophical analysis by author-psychotherapist Erich Fromm, about the pathology of 'normalcy' in our materialistic societies. In "The Sane Society" Fromm suggested that materialistic Western society was lacking in sanity; that the iniquities, inequities and disharmonies of entire societies were pathological, not just the seemingly separate mental illnesses of people therein.

But only after my mid-life change of life, did I begin deeply reflecting on root causes of such societal insanity and unhappiness. I began asking many new questions about our true identity and reality, individually and collectively.

Thanks to continuing curiosity, and divine Grace, I have often been synchronistically blessed with simple spiritual answers to mentally complicated questions about crazy behaviors in a crazy world; answers which have brought me ever-increasing happiness.

I've discovered that seemingly complicated questions about living a happy life can often be simply answered from elevated heart levels of awareness; that our experience of happiness depends upon our mental attitude, and upon self-identification as eternal spirit rather than as mere mortal bodies and their stories. And that, ultimately, lasting happiness can only be found within, as Love.

So I've shared the foregoing quotations, sutras and Q & A essay/poem, to help remind us of perennially profound but simple answers to seemingly complicated questions about happiness and suffering, and to help us discover that lasting happiness as Love is our true nature, and ultimate destiny.

Invocation
May these writings encourage our experience, individually and societally, of ever increasing inner happiness as Love, in a seemingly crazy world. And since 'everything we think, do or say, changes this world in some way', may we 'contagiously' help heal this crazy world with heartfelt Love as we realize that "Love is the only sane and satisfactory answer to the problem of human existence."

And so shall it be!

Ron Rattner


2020 Coronavirus addendum

Dear Friends,

Today's posting (which emphasizes the perennial necessity of looking within to find lasting happiness) was first written before the world entered the unprecedented "new normal" coronavirus pandemic era of worldwide stay at home 'lock-downs', with anti-assembly, forced masking and social distancing decrees, shutting down most normal human social and economic activities, and activating history's potentially greatest economic depression.

As I now write to you, billions of unhappily suffering people, while not distracted by their normal activities, are beginning to look within for origins and answers to our unprecedented outer problems. Thereby, they are now questioning the causes of current pre-planned crises, and realizing that their governments have utterly failed to protect or serve their fundamental human rights, liberties and needs.

Thus a "critical mass" of humanity is awakening to discover that we've become catastrophically and imminently endangered by sacrificing our few remaining precious outer freedoms to uncaring autocratic "leaders"; and that we are imminently at-risk of becoming abjectly dependent for physical survival on a few obscenely rich trans-national multi-billionaire-psychopaths planning to establish and control a dystopian/Orwellian world, and to keep us under house arrest until we are all vaccinated against the next purported pandemic.

Paradoxically, our awakening is completely opposite to the intent of those "leaders" who planned and perpetrated the current crisis, and who have intentionally provoked and stoked stressfully debilitating fear and pandemic panic, by repeatedly reporting immensely exaggerated and completely false coronavirus pandemic death and disease projections and statistics.

Instead of being paralyzed by fear and panic, we are discovering that by following our hearts, rather than unfounded government edicts, we have an unparalleled opportunity to collectively and cooperatively realize an abiding "new normal" era of cooperation, harmony and peace.

In my opinion, the coronavirus pandemic emergency has given us an unprecedented "once-in-a-lifetime" ('use it or lose it') opportunity to co-create a new and wonderful world of peace, happiness, harmony and health, with liberty, equality, and justice for all.

Accordingly, I urge you to please consider joining billions of others worldwide as an awakened "critical mass" of humanity which will, at long last, peacefully end the exploitive 'industrial' capitalist age of insanely and unsustainably pillaging, poisoning and plundering our precious planet, and of immorally exploiting all vulnerable people and other life forms thereon.

Let us unite to nonviolently replace, with localized and civilized sane societies, and cooperative communities, the psychopathically profit-seeking autocratic empires and colonizers, which have brought humankind to the brink of ending Earth-life as we've known it.

Invocation
May the coronavirus crisis prove a revolutionary disguised blessing by awakening our instinctive caring for one-another, and impelling us to follow our hearts to realization of a "new normal" wonderful world of LOVE.

And so shall it be!

Ron Rattner


Tenor Jan Peerce singing "Bluebird of Happiness"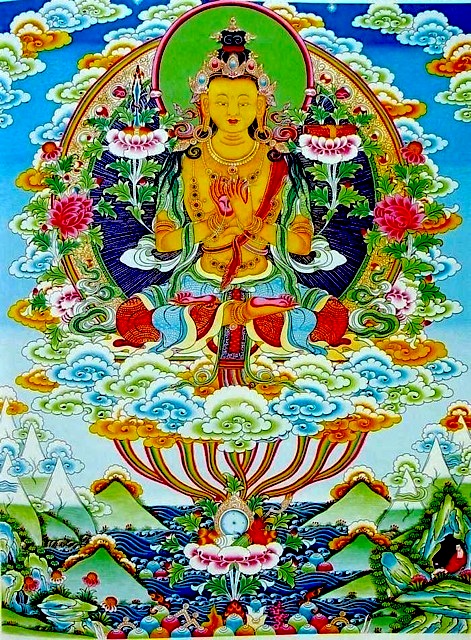 "The goal is not to lose oneself in the Divine Consciousness.
 The goal is to let the Divine Consciousness
penetrate into Matter and transform it."
~ Sri Aurobindo – The Mother 15: p.191
"Cosmic consciousness is
infinite evolutionary impetus in each of us."
~ Ron Rattner, Sutra Sayings
"As we experience our universality,

we transform our reality."
~ Ron Rattner, Sutra Sayings
Transcending Transcendence
My
miraculous "sight seeing" trip
with Dhyanyogi, and subsequent experiences, inspired ever increasing faith in his saintly good will and yogic powers. But questions arose for me about his Hindu path.
In writings introducing his path to Americans, Guruji said that Kundalini Maha Yoga was not a religion but a spiritual practice bringing
"lasting inner peace and happiness to individuals of any belief or religious affiliation."
  But his prescribed spiritual practices mostly included Sanskrit prayers and mantras associated with Hinduism, in addition to daily meditations.
At first I was uncomfortable reciting Sanskrit prayers and mantras which I didn't understand, except for the Ram mantra with which I have always felt deep affinity. But intuitively I relied on Guruji's extraordinary being and benevolence, and on his assurances that initiates would enjoy
"a happy life"
. So gradually I became more and more engaged in these practices, trusting that they would help me live a happy life.
Then, during a public meditation program, Guruji said these sanskrit practices would lead us to
"the spiritual goal"
. And I wondered:
"what spiritual goal?"
Amazingly, though I was still then an 'uptight' skeptical lawyer, I had taken an initiation from an unknown Hindu guru and was repeating his esoteric Sanskrit prayers and mantras not knowing what they meant or that their purpose was to achieve some "spiritual goal".
So, after the meditation program, I asked others about this "spiritual goal". I was told that the object of Hindu practices was to achieve
"mukti"
or
"moksha"
or "self-realization"; that the
kundalini
purification process, viz. the "evolutionary process taking place in [my] nervous system", would some day in some lifetime lead to a state of Divine illumination where the Self, soul, or
"Atman"
would experience its Oneness with
"Brahman"
[Supreme Reality] – the pinnacle of human experience. Only then did I begin considering these ideas of "self realization".
Though Guruji's assurance of our finding lasting peace and happiness was appealing, I hadn't consciously been drawn to him by this assurance but by a deep intuitive heartfelt connection. Before meeting Guruji I was not 'goal oriented'. Instinctively hesitant to pursue materialistic societal goals, I was mostly inner – not outer – directed. But never before had I considered any inner 'goals'.
In the late 1950's I had been deeply influenced on reading
"The Sane Society"
by then prominent psychotherapist Erich Fromm, about the pathology of 'normalcy' in our materialistic society. Fromm suggested that Western society as a whole was lacking in sanity; that the inequities and disharmonies of the entire society were pathological, not just the mental illnesses of people therein. Fromm's essay had confirmed and enhanced my instinctive reluctance to selfishly follow materialistic societal goals.
So, in becoming a lawyer and throughout my professional career, my main motivation was to help others; it was not to become rich or famous. Long before my spiritual awakening, I had a deep inner instinct to pursue social justice causes, with considerable sensitivity to the
"insanity and iniquity of inequity in our society"
.
But, with the
Yosemite inner experience of "ten thousand suns"
I realized that beyond my instinct for social justice was an extraordinarily intense longing for the Divine – to return from this crazy world back to God, back to Ram. However, not until hearing Dhyanyogi's teachings about a spiritual "goal", did I consider pro-actively seeking such an inner goal.
Though initially it seemed desirable to aspire to "self realization" or "enlightenment", I was unable to relate experientially to those illumined states as ascribed to rare beings like Gautama Buddha. So, I was never clear about what to "seek" until, ultimately, I stopped seeking it, whatever it was.
After considerable reflection, I abandoned goal oriented spiritual seeking, and intuitively began with more and more heartfelt faith to surrender to the Infinite –
"to let go, and go with the flow"
– and to
"leave it to the Lone Arranger."
* Perhaps, I transcended transcendence aspirations.
Inspired by the Buddhist Bodhisattva ideal of altruistically helping all beings end their sufferings, I stopped trying to be beyond this world, but rather to be in it in a way which might help all life everywhere. And I ceased regarding "enlightenment" as a "goal" but rather as an endless evolutionary process.
Experientially, I had realized that 'the Kingdom of Heaven', Buddha nature, and Love, were the Essence of everything in our phenomenal "reality". And my core spiritual motivation became and remains:

"Infuse us, enthuse us, and use us, to bless all Life as LOVE."


But paradoxically I have learned from experience that we cannot change others, only ourselves; that by furthering our own evolution we help elevate humanity's common consciousness and thereby subtly help others. So, I consider it my responsibility to aspire to be the change I wish to see in the world, with the intention and dedication of so helping everyone everywhere.

And in this process, as Guruji promised, with unspeakable gratitude I am now enjoying "a happy life" beyond anything that I could have imagined when I received a shaktipat initiation in 1978.