Posts Tagged 'The Kybalion'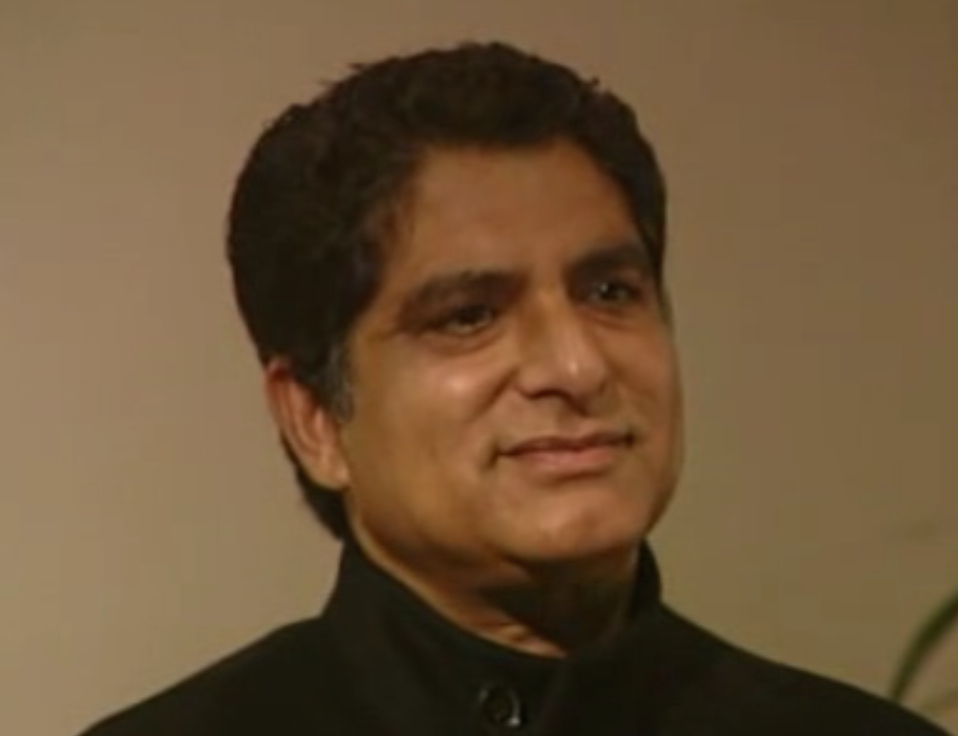 "Everything is determined, the beginning as well as the end,
by forces over which we have no control.
It is determined for the insect, as well as for the star.
Human beings, vegetables, or cosmic dust,
we all dance to a mysterious tune,
intoned in the distance by an invisible piper."
~ Albert Einstein
"Every Cause has its Effect;
every Effect has its Cause;
everything happens according to Law;
Chance is but a name for Law not recognized;
there are many planes of causation,
but nothing escapes the Law."

~ The Kybalion
"You are truly free when you are not a person".
~ Deepak Chopra – The Book of Secrets
Introduction to Indian Astrology, Free Will or Fate?
I have elsewhere shared how in February, 1977, I spent a week in New York City, so filled with amazing synchronistic and precognitive experiences, that I became convinced it was possible to mystically transcend serial time perception. (
Synchronicity Story: An Amazing Experiment With Time )
Later, on learning that Sri Yukteshwar, Paramahamsa Yogananda's guru, was an expert Vedic astrologer, and that the father of my Guru,
Shri Dhyanyogi Madhusudandas
, was also a Vedic astrologer, I became interested in astrological predictions and (for the first time in my life) was opened to possible validity of astrology – both Eastern and Western – as an esoteric science.
Indian or Vedic astrology is called
Jyotish
, which is Sanskrit for "light"; it is an ancient tradition going back thousands of years. Commonly, Indian astrologers (like those from other traditions) cast and interpret a personal chart – a 'karmic map' – based on each person's unique time and place of birth.
But, there is another very rare branch of
Jyotish
astrology called Nadi reading in which the astrologer, a Brahmin priest, doesn't cast a personal chart, but through analysis of one's thumb prints locates and interprets notations supposedly first written on palm bark or leaves thousands of years ago by Indian sage Bhrigu, or a similar saint.
Few people in the world have ever heard about, much less seen, an Indian Nadi reader.  On first hearing of Nadi readers, I skeptically dismissed claims of their authenticity and accuracy as too "far out" and beyond my Western programmed paradigm. But gradually I heard credible reports which began changing my mind.
First, two Harvard trained married friends recounted to me their amazing experience with a Nadi reader. Later, I learned that Swami Kriyananda
(J. Donald Walters), a well known Western teacher, author, and direct disciple of Paramahamsa Yogananda, was so impressed with the extraordinary accuracy of his Nadi readings, that in 1967 he had published a book entitled
India's Ancient Book of Prophecy
.
In 2011, I was discussing questions of free will and destiny with my long-time Jyotish astrologer friend Jackie Haller, when she reminded me of Kriyananda's Nadi reading experiences. Intrigued by Jackie's comments, I soon did an extended internet search about Kriyananda's prophesy book. It was out of print, but I found online summaries of his amazing story.
The next day, while visiting at the
Fort Mason Italian-American Museum
, I was informing my friend Joy Massa about Kriyananda's Nadi readings, when a woman near us "coincidentally" overhead the conversation and joined us. Spontaneously she recounted lucidly and in some detail her personal amazing experience with a Nadi reading in Tamil Nadu, South India. She told us that she'd become interested in such prophesies from friends and after reading about Deepak Chopra's extraordinary experience with Nadi readers.
Chopra was then well known to me as a knowledgeable and credible spiritual author. So I soon found and read, for the first time, his following life changing prophesy experience, in his
"Book of Secrets"
, pp 213-216.

"The Book of Secrets" by Deepak Chopra:

YOU ARE TRULY FREE WHEN YOU ARE NOT A PERSON

Several years ago in a small village outside New Delhi, I was sitting in a small, stuffy room with a very old man and a young priest. The priest sat on the floor swaying back and forth as he recited words inked on bark sheets that looked ancient. I listened, having no idea what the priest was intoning. He was from the far south and his language, Tamil, was foreign to me. But I knew he was telling me the story of my life, past and future. I wondered how I got roped into this and began to squirm.

It had taken strong persuasion from an old friend to get me to the small room. "It's not just Jyotish, it's much more amazing," he coaxed. Indian astrology is called Jyotish, and it goes back thousands of years. Visiting your family astrologer is common practice everywhere in India, where people plan weddings, births, and even routine business transactions around their astrological charts (Indira Gandhi was a famous example of someone who followed Jyotish), but modern times have led to a fading away of tradition. I had chronically avoided any brushes with Jyotish, being a child of modern India and later a working doctor in the West.

But my friend prevailed, and I had to admit that I was curious about what was going to happen. The young priest, dressed in a wrapped skirt with bare chest and hair shiny with coconut oil—both marks of a southerner—didn't draw up my birth chart. Every chart he needed had already been drawn up hundreds of years ago. In other words, someone sitting under a palm tree many generations ago had taken a strip of bark, known as a Nadi, and inscribed my life on it.

These Nadis are scattered all over India, and it's pure chance to run across one that applies to you. My friend had spent several years tracking down just one for himself; the priest produced a whole sheaf for me, much to my friend's amazed delight. You have to come for the reading, he insisted.

Now the old man sitting across the table was interpreting in Hindi what the priest was chanting. Because of overlapping birth times and the vagaries of the calendar when we are speaking of centuries, Nadis can overlap, and the first few sheets didn't apply to me. But by the third sheet or so, the young priest with the sing-song voice was reading facts that were startlingly precise: my birth date, my parents' names, my own name and my wife's, the number of children we have and where they live now, the day and hour of my father's recent death, his exact name, and my mother's.

At first there seemed to be a glitch: The Nadi gave the wrong first name for my mother, calling her Suchinta, when in fact her name is Pushpa. This mistake bothered me, so I took a break and went to a phone to ask her about it. My mother told me, with great surprise, that in fact her birth name was Suchinta, but since it rhymed with the word for "sad" in Hindi, an uncle suggested that it be changed when she was three years old. I hung up the phone, wondering what this whole experience meant, for the young priest had also read out that a relative would intervene to change my mother's name. No one in our family had ever mentioned this incident, so the young priest wasn't indulging in some kind of mind-reading.

For the benefit of skeptics, the young priest had passed nearly his whole life in a temple in South India and did not speak English or Hindi. Neither he nor the old man knew who I was. Anyway, in this school of Jyotish, the astrologer doesn't take down your birth time and cast a personal chart which he then interprets. Instead, a person walks into a Nadi reader's house, the reader takes a thumbprint, and based on that, the matching charts are located (always keeping in mind that the Nadis may be lost or scattered to the winds). The astrologer reads out only what someone else has written down perhaps a thousand years ago. Here's another twist to the mystery: Nadis don't have to cover everyone who will ever live, only those individuals who will one day show up at an astrologer's door to ask for a reading!

In rapt fascination I sat through an hour of more arcane information about a past life I had spent in a South Indian temple, and how my transgressions in that lifetime led to painful problems in this one, and (after a moment's hesitation while the reader asked if I really wanted to know) the day of my own death. The date falls reassuringly far in the future, although even more reassuring was the Nadi's promise that my wife and children would lead long lives full of love and accomplishment.

I walked away from the old man and the young priest into the blinding hot Delhi sunshine, almost dizzy from wondering how my life would change with this new knowledge. It wasn't the details of the reading that mattered. I have forgotten nearly all of them, and I rarely think of the incident except when my eye falls on one of the polished bark sheets, now framed and kept in a place of honor in our home. The young priest handed it to me with a shy smile before we parted. The one fact that turned out to have a deep impact was the day of my death. As soon as I heard it, I felt both a profound sense of peace and a new sobriety that has been subtly changing my priorities ever since.


Conclusion

Chopra's astonishing story confirmed that it is possible to mystically transcend ordinary serial time perception. And it renewed for me these perennial questions about free will and fate, which began with my February 1977 synchronicity experiences in New York:


"Are there really any coincidences or accidents, or is everything that happens to us predestined by laws of causation or karma?"

"Do we really have free will as most people believe?

And if so, what free will?"
Perhaps you, too, will wonder about these questions after reading Deepak Chopra's fascinating story.




Addendum, 2018

The foregoing synchronicity story, mentions (without including details) Swami Kriyananda's amazing Nadi readings.

Such details, personally written by Kriyananda, (J. Donald Walters) appear below in a summary, titled: "Astounding Predictions". Also, (citing Sri Yukteshwar, who was an expert Vedic astrologer, and Paramahamsa Yogananda's guru) Kriyananda's summary addresses the perennial questions about free will and fate which conclude the foregoing story.

Accordingly, the summary is herein excerpted from a chapter titled "Experiences of Infinite Consciousness by Swami Kriyananda, (J. Donald Walters)" published in "The Akashic Experience", by distinguished Hungarian philosopher and author Ervin László.



ASTOUNDING PREDICTIONS, by Swami Kriyananda,
(J. Donald Walters)

Many years ago (1959) in Paliala (Punjab), India, a son of the Maharaja of Patiala, a student who was taking a course I was giving in Raja Yoga came to me one day at the home of Balkishen Khosla, where I was staying, and asked, "Swamiji, have you ever heard of Bhrigu?"

When I couldn't place the name, he helped me by adding, "Bhrigu is mentioned in the Bhagavad Gita, where Krishna [speaking in the voice of God] says, "Among saints, I am Bhrigu."" Of course then I recognized the name. Bhrigu lived in India in very ancient times.

Raja Mrigendra Singh, my visitor, went on to say, "Bhrigu wrote a sanhita [scriptural document) predicting the lives of innumerable individuals yet to be born, some of whom are actually living today."

This seemed to me, of course, almost too fantastic. Yet I had already encountered examples of the bizarre and the unusual in that mystical land. To preface what came next, let me recount an ancient Indian tradition, which my "spiritual grandfather" (my guru's guru), Swami Sri Yukteswar, clarified and, so to speak, "pruned" of inaccuracies that had crept in under the disintegrating influences of time. The tradition concerns four ages, explained by Swami Sri Yukteswar as being brought about by sidereal movements within the galaxy. That system is too complex for explanation here, but it is also related to the Akashic influences.

Sri Yukteswar stated that the earth recently entered Dwapara Yuga, the second of those ages, in which human beings will come increasingly to understand that energy is the basic reality of matter. In this Dwapara age also, humans will gain insights into the essentially illusory nature of space. Thus, in the centuries to come we will learn how to travel to other planets and to demolish the sense of spatial distance. This we have accomplished already to some extent, with the invention of the telephone, radio, television, internet, and air travel.

It is said that in the third of the ascending ages, Treta Yuga, humans will develop insight into the essentially illusory nature of time. We will understand that time and space are much more elastic than they have seemed; time itself will be increasingly perceived as a continuum, comparable to a river that, when observed from a bridge, is seen to consist not only of what flows directly under the bridge but also of the water flowing down to the bridge from upstream. In other words, the future already exists, being the result of flowing influences from the past, and will not change significantly with anything added to the water- perhaps cast into it from the bridge.

Hints of this reality are suggested already even today. They will become so obvious in the third yuga as to be universally accepted. Particularly gifted individuals will be able, beyond the denials of any cynic, to predict specific events far into the future.

Even today, predictions have been made, mostly regarding the lives of individuals but also regarding world events, that have turned out to be startlingly accurate. The knowledge of enlightened sages, moreover, has always shown itself in this respect to be quite extraordinary.

I was told a story, based on the personal experience of someone I knew who had visited a saint in Howrah, West Bengal. He had asked the saint how accurate and how specific a prediction could be. The saint responded by foretelling several completely unexpected events that would occur to him that very afternoon. What he said (and here, I am able only to paraphrase) went something like this: "When you leave here. you will be obliged to take a detour because a crowd will have gathered in the street in
front of a burning building. On that detour, you will see an accident on the right side of the street. but it will not impede you. and you will have a safe journey home." The details were not exactly as I've related them here, but what actually occurred was comparable. I was assured that the prediction had come to be fulfilled in every respect.

Yogananda's Autobiography of a Yogi contains many predictions of a similar nature. I'd like to emphasize that I myself lived with the author of that book as his close disciple and am fully convinced of its, and of his, veracity.

Back, then, to my own experience with Raja Mrigendra and Bhrigu's text, which was extraordinary. Raja Mrigendra told me that not many miles from where we were, "in the town of Barnala, there is a partial copy of that ancient document, in manuscript form. It contains predictions of the lives of individuals, including many who are living today. I found there a reading for myself. Would you," he continued, "be interested in going there to see whether the sanhita contains something about you?"

"Are its predictions only general?" I asked. "Might it say about me, for instance , that I've come from a distance and appear to be interested in spiritual matters?"

"Nothing like that!" he replied confidently. "If it says anything at all, it will be much more specific."

Well. naturally I was intrigued! We went by car the next day to Barnala, a town that in no way suggested mystical wonders, being an assemblage of completely ordinary, somewhat dirty streets and buildings, none of them even interesting. The structure that housed the miraculous document was quite as nondescript as anything in its surroundings. We were the first to arrive. and I was introduced to the custodian, a brahmin whose name (if memory serves) was Pundit Bhagat Ram. He welcomed us, showing my friend the deference due to his social position.

Passing lightly over the formalities, a horoscope was cast for the moment when I asked for a reading. The pundit went into an inner room where the stored document was piled on many shelves in bundles. He retrieved a small bundle numbered (I vaguely recall) 54. Opening the bundle, and dividing it into three piles, he kept one himself, gave one to Raja Mrigendra, and handed the third stack of pages to me, telling the two of us to look for a page showing a horoscope similar to the one he had drawn up. We each went carefully through them. I! was I who came upon a page that seemed to me similar to his design. It was the right one.

"The readings", Raja Mrigendra had told me, "usually tell a person his last life, his present one, and his next one"· My reading began, as he'd predicted, with my previous life. It told me that in that life I had been born in India. My name was Pujar Das, I lived in Karachi (identified by the first letter in the name of that city, and also by its geographical location), was married, and was financially well off. We had no children. There followed a brief description of my life up to the time where my wife and I went on a
pilgrimage and came to a desert (probably in Rajasthan), there reaching the place where the ancient sage Kapila (founder of the Sankhya system of philosophy) had once had his ashram. There I met my guru, I resolved to stay there and seek God, sending my wife home. A fair amount of information followed, all of it both interesting and instructive, but too personal for inclusion here. None of it was verifiable. of course, though it's true that in my present life I have felt strangely attracted to living in the desert.

"In the present life", it continued, "he was born in a mlecha [unclean,' an ancient word for Western] country, is well known as a seer of Ashtanga Yoga [the teaching of Palanjali), and is traveling and teaching in this country. His name is Kriyananda." This piece of information brought me up sharply. I was astounded.

Kriyananda is a most unusual name, though two or three monks (sannyasis) have taken it since I did. Several more people had entered the room by now. and I passed the page around to them to see if they could verify whether this name was indeed written there. They all concurred that it was. The "reading" omitted mention of my next life but made a few predictions for this one that were interesting and hope inspiring, if a little vague.

The fact that it mentioned me by name, however, was itself simply amazing. What it said about this life, also, was more or less accurate, though general. Would I have liked more specificity? I'm not so sure.

Sometimes it's more helpful to have a general sense of one's direction than to be burdened with too many details, whether alarming or giving comfort.

What was I to think? The reading dosed by saying. "There will be no more readings today." Everyone in the room, accordingly, left with us.

I was fascinated enough by all this to speak about it to friends. It seemed to offer evidence, above all. that there was much more to India's ancient civilization –as I of course already knew to be the case –than cowherds, farmers, and primitive villages. Surely what it suggests, rather, is a legacy of extraordinary wisdom. This was ammunition that would help to substantiate any book or lecture on those ancient teachings.

A few weeks later I was giving lectures and classes in New Delhi, where this new interest led to another segment of the Bhrigu sanhita. Here I received another reading. It slated , "I have already given him a reading in my Yoga Valli. That one was according to astrology. This one will be according to the power of yoga ." Instead of once again telling me my last life. it went back to an earlier life.

"In the time of Kurukshetra [the historic war described in the ancient epic the Mahabharata], he was the ruler of a small state in Bharatavarsha [India]. Fearful of having to support the wrong side in that conflict, he handed over his kingdom to his son and went into the forest for a life of seclusion and meditation. There he took initiation from a guru· The reading went on to describe that man's life, saying that after it, owing to his good deeds. he spent some 700 years in the astral world.

Fascinating! In many ways that subtle region has always seemed more real to me than this physical world, though what remain are strong impressions rather than clear and specific memories. Again. I purposely omit here details of that past life that are personal and not germane to these pages.

What ensued then was even more astounding than the reading in Barnala. "This life," it continued, "is the eighth since thai one during the time of Kurukshetra. In the present life he was born in Romania. lived in America, [both statements were correct], and his father named him James. [James is in fact my first name, though I was always known by my second name, Donald.] He has two brothers. but no living sister is possible, though one will die in his mothers womb. [My mother admitted to me, after my return to America. that she had had one miscarriage.] After meeting his guru, Yogananda. his name will become Kriyananda. Within two months from the time he receives this reading he will return to his own country. where he will be lovingly received by his (spiritual) brothers and sisters, and will be given [appointed to] a high position."

Interestingly. I was in fact summoned back to America within two months. On my return voyage, while visiting Japan, I received word that Dr. M. W. Lewis, the elderly vice president of my guru's organization, had just left his body. Shortly after my arrival in California I was appointed to replace him.
Continuing Questions

Perennial questions about free will and fate mentioned in the foregoing synchronicity story, have continued for me since I began wondering about them over forty years ago. Accordingly numerous other SillySutras.com writings deal with these questions. The most recent and comprehensive essay with numerous quotations is titled "Free Will or Fate" and is posted at https://sillysutras.com/free-will-or-fate/.

Perhaps an epigrammatic answer to esoteric perennial questions about free will and fate is suggested by the title of Deepak Chopra's Nadi reading story:

"You Are Truly Free When You Are Not A Person".

.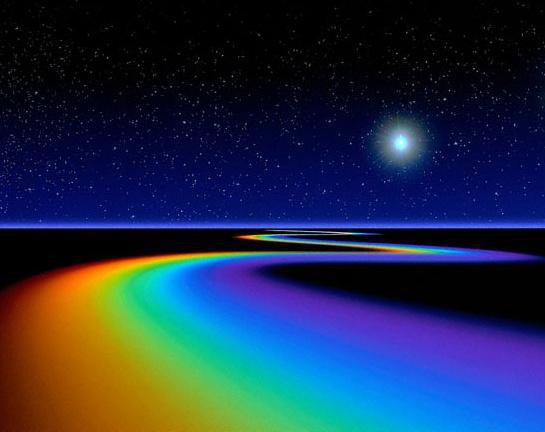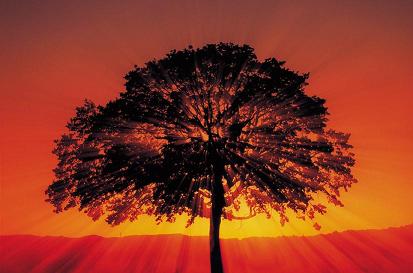 "Everything is determined, the beginning as well as the end,
by forces over which we have no control.
It is determined for the insect, as well as for the star.
Human beings, vegetables, or cosmic dust,
we all dance to a mysterious tune,
intoned in the distance by an invisible piper." . . . .
"Human beings in their thinking, feeling and acting are not free but are as causally bound as the stars in their motions."
~ Albert Einstein
"The assumption of an absolute determinism is the essential foundation of every scientific enquiry."
~ Max Planck
Q. "Are only the important events in a man's life,

such as his main occupation or profession, predetermined,

or are trifling acts also, such as taking a cup of water or

moving from one part of the room to another?"

A.  "Everything is predetermined."

~ Ramana Maharshi 
"[T]here cannot be any such thing as free will; the very words are a contradiction,
because will is what we know and everything that we know is within our universe,
and everything within our universe is moulded by the conditions of space, time, and causation.
Everything that we know, or can possibly know, must be subject to causation, and that which obeys the law of causation cannot be free."
"The only way to come out of bondage is to go beyond the limitations of law, to go beyond causation." . . . .
"This is the goal of the Vedantin, to attain freedom while living."
~ Swami Vivekananda – Karma Yoga
"In Hinduism, the very idea of free will is non-existent, so there is no word for it.
Will is commitment, fixation, bondage." . . . .
"To be free in the world you must be free of the world.
Otherwise your past decides for you and your future."
~ Nisargadatta Maharaj
"There is only one central issue, crisis, or challenge for man,
which is, that he must be completely free.
As long as the mind is holding on to a structure, a method, a system, there is no freedom."
~ J. Krishnamurti
Ultimate freedom is not freedom of choice,
but freedom from choice.
Ego is free to choose,
but is never free.
Self does not choose,
but is ever free.
~ Ron Rattner, Sutra Sayings
"Every Cause has its Effect;
every Effect has its Cause;
everything happens according to Law;
Chance is but a name for Law not recognized;
there are many planes of causation,
but nothing escapes the Law."
~ The Kybalion
"Every action, every thought, reaps its own corresponding rewards. 
Human suffering is not a sign of God's, or Nature's, anger with mankind. 
It is a sign, rather, of man's ignorance of divine law. . . .
Such is the law of karma: As you sow, so shall you reap. 
If you sow evil, you will reap evil in the form of suffering. 
And if you sow goodness, you will reap goodness in the form of inner joy."
~ Paramhansa Yogananda
"It is true that we are not bound. 
That is to say, the real Self has no bondage. 
And it is true that you will eventually return to your Source. 
But meanwhile, if you commit sins, as you call them, 
you have to face the consequences. You cannot escape them."
~ Ramana Maharshi
"Nothing perceivable is real. Your attachment is your bondage.
You cannot control the future.

There is no such thing as free will. Will is bondage.
You identify yourself with your desires and become their slave."

~ Nisargadatta Maharaj
"Free-will is a non-entity, a thing consisting of name alone" . . . . .
"The will of man without the grace of God is not free at all, but is the permanent prisoner and bond-slave of evil since it cannot turn itself to good." . . . .
"For grace is needed, and the help of grace is given, because "free-will" can do nothing."

~ Martin Luther – The Bondage Of The Will
In the mind there is no absolute or free will; but the mind is determined to wish this or that by a cause, which has also been determined by another cause, and this last by another cause, and so on to infinity.
~ Baruch Spinoza 
"The only difference between a human being and a stone rolling down a hill, is that the human being thinks he is in charge of his own destiny."
~ Baruch Spinoza
"There is no such thing as chance;
and what seems to us merest accident
springs from the deepest source of destiny."
~ Johann Friedrich Von Schiller
"There are no mistakes, no coincidences,
all events are blessings given to us to learn from."
~ Elisabeth Kubler-Ross
"Not my will but Thy Will be done."
~ Matthew 26:39; Luke 22:42
"God alone is the Doer.
Everything happens by His will."

~ Ramakrishna Paramahansa
"We must believe in free will, we have no choice."
~ Isaac Bashevis Singer
"Man plans, God laughs" (Mann traoch, Gott Lauch)
~ Yiddish proverb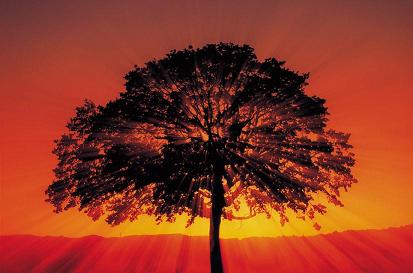 Free Will or Fate?

Q.  Do we have free will, or freedom of choice, or is our life pre-determined or fated?

A.  Our experience of apparent freedom of choice or of pre-destiny depends on our evolutionary history and perspective.

In space/time causality/reality, most "normal" people experience freedom of choice, and make decisions and plans about ostensible options in their lives. And most people have the apparent option of determining the attitude or state of mind with which they experience life. Because each person is unique, each experiences life and apparent free will differently, depending on their unique evolutionary perspective and personality. Such apparent free will increases as powers of self awareness increase.

But according to mystics, our belief in free will is illusory. For example, both Albert Einstein and Ramana Maharshi have asserted that every detail of worldly life "is predetermined." And Swami Vivekananda told us that "free will" is a self-contradictory concept; that with worldly will there can be no freedom, which is always constrained by the universal law of cause and effect. Similarly, Vivekananda's master, Ramakrishna Paramahansa, taught that
"God alone is the Doer.
Everything happens by His will."
Enlightened saints, sages, shamans and mystics for millennia have reported attitudinally transcending this ever impermanent reality, and experiencing it as an illusory play of consciousness, sometimes called 'samsara' or 'maya'. Such masters no longer self-identify mentally only as mere mortal embodied beings, but experientially as non-dual universal intelligence or spirit which is the Source and essence of this ever impermanent world. 


They report realizing experientially – as Albert Einstein explained scientifically – that:
"reality is merely an illusion, albeit a very persistent one;" [that] "space and time are not conditions in which we live, they are modes in which we think", and [that our separate self-identity] "is an optical illusion of consciousness." 

They define "freedom" as a timeless non-dual immutable spiritual Reality beyond thought or ego – beyond human comprehension, imagination, description or belief – which can only be known experientially, not rationally or mentally.

Since free will implies separation of one who wills or chooses from the objects of his/her will, there can be no free will or free choice without an imagined or conceived doer or chooser separate from objects of his/her actions or choices. And without time there can be no destiny of any supposedly separate doer or chooser.

Thus, in space/time causality/reality, as long as we self-identify as supposedly separate entities distinct from the apparent objects of our perceptions, choices or intentions, we have apparent freedom of choice, until we transcend separate self-identity and experience existence as universal choiceless and timeless awareness, or consciousness without an object.  [*See footnote]


But, our exercise of apparent freedom of choice creates karmic causes and conditions which can keep us believing in the "optical illusion" – that we are separate entities rather than ONE universal intelligence. And with the law of karma we reap as we sow. According to Swami Yogananda,
"If you sow evil, you will reap evil in the form of suffering. If you sow goodness, you will reap goodness in the form of inner joy."

With Self realization there is transcendence of illusory separate self-identity; whereupon there remains only Being – only Infinite Potentiality – with no separate someone to will or intend or separately experience anything in time.



Thus, upon total transcendence of separate entity identity, there is no free will or free choice,nor is there time in which karmic fate or destiny unfolds –


Only choiceless "Freedom",


ever



NOW!


Footnote.

*According to Eastern philosophies, Karma is universal law of cause and effect applied at subtle levels to everything we think, do or say during repeated reincarnations as supposedly separate beings. A similar concept is implicit in Western teachings that we reap as we sow [e.g. Galatians 6:7-9]


Ron's Reflections on Free Will or Fate.

After my midlife change of life, I reconsidered all prior paradigms about self-identity, reality, free choice or pre-destiny, and began entertaining intriguing ideas about reincarnation and karma.   After experiencing my self-identity as universal consciousness, gradually I realized that space/time reality – which previously I had considered as the only reality – is an ever impermanent projection of universal intelligence which is the essence and matrix of all worldly phenomena.

Ultimately, I concluded that  space/time "reality" is a digitally preprogrammed simulated world – a "holographic theater of the mind"; that space/time "reality isn't really real".

But even though it appeared to me that "reality isn't really real",  like all other "normal" people I've lived this lifetime mostly behaving as if this crazy space/time world is very real – yet  ever aware of a deep intuitive aspiration to be 'in this world but not of this world'.  And I've never stopped wondering with great curiosity about how and why space/time reality was created and how it works, and why we are here.    

For example, on returning to San Francisco from a February 1977 miraculous week in New York  where I amazingly experienced many previously foreseen events, I began wondering:
"What is time?"
"Are there really any coincidences or accidents, 
or is everything that happens to us predestined by laws of causation or karma?"
"Do we really have free will as most people believe?
And if so, what free will?"

Forty years since then, I am still uncertain about answers to those mysterious perennial questions.  But I have written many aphorisms, essays and poems reflecting my theories, intuitions and speculations about them, which are posted with apt quotations on SillySutras.com. 

Thus I have posted the above quotations and Q and A essay about free will or fate, suggesting that karmically and cosmically our lives are predetermined, but that morally we must live as if we have freedom of choice to heal the world.  

I suggest that cosmically free will is an illusionary aspect of Nature's predetermined evolutionary incentive system; that we are subjected to inevitable earthly sufferings motivating us to transcend them by choosing to improve our life's circumstances.  Thus, I think that Nature's determinism promotes evolution by fating us to make apparent choices, individually and collectively, which ultimately will advance human consciousness until we experientially realize our essential common self-identity beyond death as Infinite Potentiality – Universal spirit, Being, Awareness, Bliss, Eternal Life, Light, LOVE.

Mostly I agree with Einstein's Mystical Views on Free Will or Determinism.  I believe that Professor Einstein was right in observing that what we perceive and consider to be reality "is merely an illusion"; that "space and time are not conditions in which we live, [but] modes in which we think". And also that he correctly insisted that everything in space/time is subject to the law of cause and effect; that 
"human beings in their thinking, feeling and acting are not free but are as causally bound as the stars in their motions."  [* See commentary footnote]

Whether or not we agree with Einstein and some rare mystics that what happens in space/time reality is karmically predestined by Natural law via mysterious causes and conditions – that earth-life is like a preprogrammed dream – I have found that assuming predestination can help us find happiness; that we can experience ever growing peace of mind by more and more accepting each moment with the attitude that it could not be otherwise, and that it is happening in the best way and at the best time – as an evolutionary incentive and opportunity. 

More and more we can thereby accept inevitable difficulties as evolutionary opportunities, without remorse or regret about the past, or worry or fear of the future.  This attitude of assuming everything as predestined has helped me experience ever increasing equanimity and contentment, and to experience countless unplanned synchronistic meetings with ordinary people as 'holy encounters' with divine beings wearing 'space/time soul suits'.

So, whether or not we believe in spiritual evolution or pre-destiny, I invite your careful consideration of the above quotations and essay.  I hope these ideas can help all of us find increasing happiness by accepting difficulties as evolutionary opportunities, and by finding blessings in unplanned interactions with others.  

And if we do accept predestined karma,  let us remember that when we sow love, we harvest happiness.

So, whether or not predestined,  I invite you to join with me frequently in the heartfelt affirmation slogan which appears on the header atop every SillySutras.com page.

"Infuse us, enthuse us, and use us, to bless all life as Love!"

And so may it be!

Ron Rattner

Commentary Footnote.

*Until his death in 1955, Albert Einstein rejected the "uncertainty" principle of quantum mechanics advanced by most respected physicists of his time. Einstein stubbornly maintained his view, consistent with ancient mystical insights, that 'God does not play dice with the universe'; that the principle of cause and effect (or karma) pervades the phenomenal Universe without exception; that the ideas of chance or "uncertainty" arise from causes and conditions not yet recognized or perceived.
Some quantum physicists now suggest that recent non-locality experiments show that Einstein erred in rejecting quantum uncertainty theory; that these experiments support what Einstein rejected as "spooky action at a distance".  However, it is still possible that quantum physicists' ideas of chance or "uncertainty" arise from predetermined causes and conditions not yet recognized or perceived by mainstream science.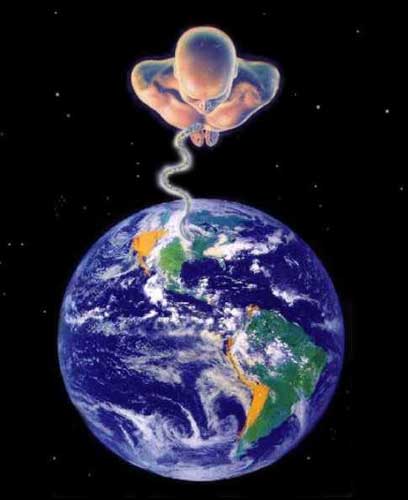 "People .. who believe in physics, know that the distinction between past, present, and future is only a stubbornly persistent illusion."
~ Albert Einstein
"Space and time are not conditions in which we live,
they are modes in which we think"
~ Albert Einstein
"The only reason for time is so that everything doesn't happen at once."
~ Albert Einstein
"Everything is determined, the beginning as well as the end, by forces over which we have no control.
It is determined for the insect, as well as for the star. Human beings, vegetables, or cosmic dust,
we all dance to a mysterious tune, intoned in the distance by an invisible piper."
~ Albert Einstein
"Every Cause has its Effect; every Effect has its Cause; everything happens according to Law; Chance is but a name for Law not recognized; there are many planes of causation, but nothing escapes the Law."
~ The Kybalion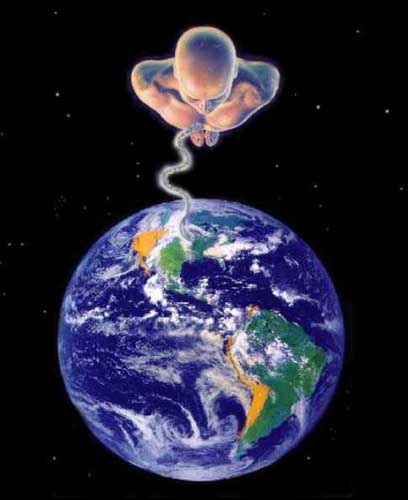 An Amazing Experiment With Time

Introduction

In April 1976, during a traumatic divorce, I experienced a transformative mid-life spiritual awakening. Thereupon, I began having many extraordinary psychic or mystical experiences previously unknown to me, including experiences which challenged my prior ideas about linear time and free will versus destiny.

In January and February, 1977, I was having so many unusual premonitions, dreams, synchronicities and precognitive experiences that I started making diary notations about them, though I'd never before kept any such diary. These extraordinary experiences radically challenged my "normal" linear time paradigm, and motivated me to try understanding what they meant and why they were happening.

At the end of February, 1977, I spent a week in New York City, so filled with amazing synchronistic and precognitive experiences, that I became convinced it was possible to mystically transcend serial time perception.

Before telling you what happened to me in New York that week, I must recount prior circumstances and events in San Francisco which were crucially related to those New York experiences.

Extraordinary experiences in San Francisco

One month before my New York trip, on January 22, 1977, I had an unforgettable mystical experience of traveling astrally super-fast to an unknown place. The inner experience happened when I was partially awakened from a sound sleep in the middle of the night. I was out of my body and traveling with a whirring/whistling sound, so swiftly that intuitively it seemed I was moving faster than the speed of light – a supposed physical impossibility.

My first destination was a room which appeared from its furnishings to be a typical hotel room. After observing the room, I suddenly traveled right through many walls in the same building and stopped in another similarly furnished apparent hotel room – again a supposed physical impossibility.

In the second room, I looked out the window and saw far below what I thought was a kidney shaped swimming pool on a platform, surrounded by geometric designs. At that point I briefly awakened in wonderment about this unprecedented experience, and later recorded it in my diary.

At this time, I was seeking explanations for my extraordinary experiences by attending various psychic/spiritual programs, including events sponsored by Arica Institute. Arica was a spiritual mystery school founded by Chilean mystic Oscar Ichaso, who used enneagrams – nine star polygons – to esoterically model and analyze human personalities. On Monday, February 7, 1977, I attended an Arica program in San Francisco where I was encouraged to visit Arica's new beautiful headquarters facilities in New York City.

Also, during this same time period, I experienced several unusually vivid dreams, wherein I saw an unknown dark haired woman with short bangs, and became very curious about her identity and why she was in my dreams.

After jogging to the Golden Gate bridge each morning, I regularly walked to my office in the financial district. On the way to my office I often passed a store front Christian Science reading room on Polk Street where I read the selected bible passages displayed in the window. On Tuesday, February 8, 1977, the day after the Arica meeting, I had walked a short distance past the Christian Science reading room without stopping, when suddenly I felt impelled to go back and read the bracketed bible passage then on display in the window.

It was from Genesis, Chapter 29, about Jacob and his uncle Laban and Laban's two daughters, Lea and Rachel who were both betrothed to Jacob. Jacob loved Rachel, Laban's youngest daughter, but couldn't marry her until after he had first worked for Laban seven years, married Lea, the eldest, and then spent seven more years laboring for Laban as a condition to his marriage to Rachel.

The commentary noted that because of Jacob's love and devotion for Rachel, the two seven year periods passed quickly – as if 'time stood still'. That night I noted this in my diary.

In New York I was to participate in a week of class-action depositions. Since I was unfamiliar with New York city I asked my uncle Richard, a New York resident, to reserve a room for me at a hotel near the Rockefeller Center deposition site. He picked the Wellington. But thereafter I learned from other lawyers attending the depositions that the New York Hilton was closest to the deposition site. So I called the Hilton from San Francisco, but was told they were then booked. So, I planned to stay at the Wellington.


A miraculous trip to New York City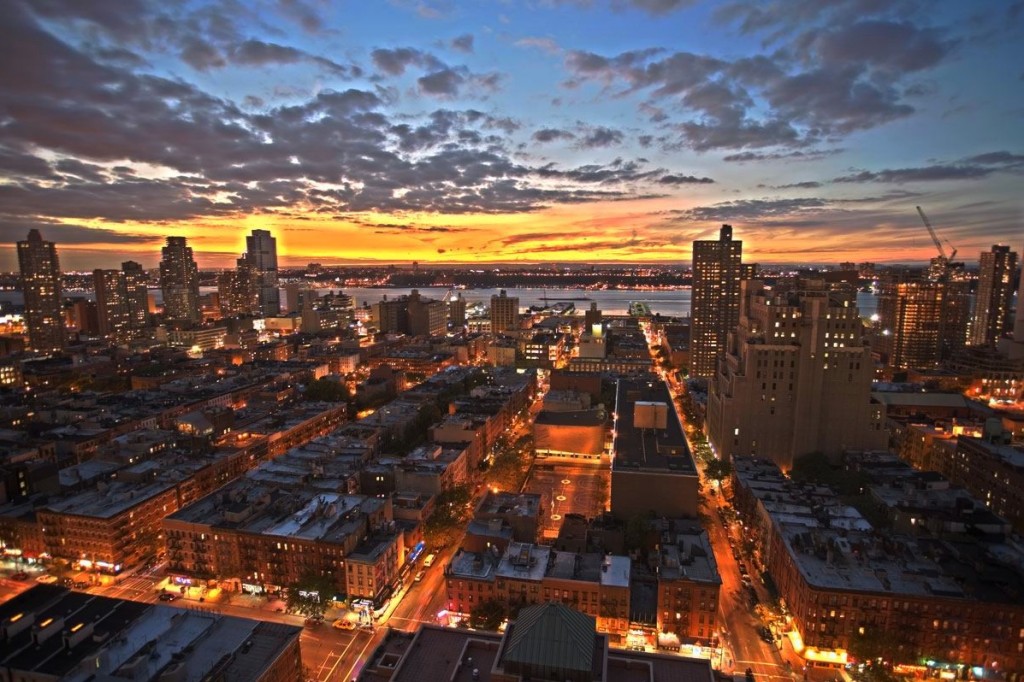 Here is what happened during my 1977 trip to New York which forever changed my views about the 'reality' of serial time:

On Monday, February 21, 1977, I boarded an airplane flight from San Francisco to New York City. En route I began reading a book by J. W. Dunne, entitled "An Experiment With Time" about precognition and human experience of time. I had just purchased the Dunne book, after reading "The Roots of Coincidence" by Arthur Koestler which discussed time seriality and synchronicity in light of observations by physicists. I was trying to understand the numerous precognitive and synchronistic experiences that then had been regularly occurring in my life for almost a year since my rebirth experience.

Dunne's book proposed that past, present and future all happen concurrently, though 'normal' human consciousness experiences them linearly, except in dreams. Dunne's theory was based on his own precognitive dreams and induced precognitive states. Though Dunne's essay was originally published in 1927, this was my first exposure to these fascinating ideas about linear time. Soon, however, my amazing experiences during the week in New York convinced me of the probable validity of Dunne's theory.

I arrived at JFK airport Monday evening, checked into the Wellington Hotel, and was assigned an uncomfortably warm room, in which I didn't want to stay another night. On awakening Tuesday morning, I called the Hilton where I was able to reserve a room. So, I checked out of the Wellington and into the Hilton, where I was given room 2541.

On entering my new Hilton room I gazed out the window and was astonished to see below me an extraordinary mosaic art display of colored tiles arrayed in geometric forms. I immediately recognized it as the apparent "raised platform" with the same geometric design which I had mistakenly perceived as a swimming pool in my January 22 astral time travel experience. But instead of a swimming pool on a raised platform, I was viewing the roof of the Ziegfeld Theater, as covered with this artistic mosaic tile display.

Thereupon, I realized with amazement that my astral travel vision had been precognitive and, moreover, that my perception then that I was traveling faster than the speed of light – and thus traveling into the 'future' – was probably correct.

Soon after checking into the Hilton, I attended the first deposition at 1345 Avenue of Americas, in the offices of Arthur Anderson Co. Synchronistically, the extraordinary Ziegfeld Theater rooftop display was also visible from from the deposition conference room.

On Tuesday evening after the first deposition and before dinner, I decided to visit the New York Arica Institute headquarters, as suggested by San Francisco Arica people. Located at 24 West 57th Street, it proved unusual and beautiful as they told me – with even an interesting art gallery. There was only one other visitor when I arrived at Arica that evening – Pat, a dark haired woman with short bangs, wearing jeans and a denim jacket, who was viewing displayed art works.

We soon began chatting and learned that we were both quite interested in similar psychic phenomena. Pat, like me, had attended and valued Werner Ehrhard's est training and had been having numerous psychic experiences following a recent divorce. She told me that she was self-employed as a free-lance model. (I later learned that she was then one of New York's top fashion models.)

After talking for some time at Arica, we went to a nearby small restaurant where at dinner we were engrossed in conversation about logic versus experience of psychic phenomena and precognitive dreams – a conversation that seemed only to have begun when we needed to part. So we agreed to and did meet again for dinner the next night, Wednesday, February 23. And again we continued conversing about seemingly illogical but very real psychic phenomena which we had experienced.

On parting, I invited Pat to join me for dinner on Friday night, since I had a dinner engagement with my uncle and aunt on Thursday night. Until then, I had planned to return to San Francisco on Friday evening after the depositions, but decided that I'd like to stay in New York to see Pat again. She told me that she'd like to meet me again, but wouldn't know if that was possible until Friday. So, we agreed that she would let me know by calling me at the deposition. I gave her a phone number which I'd been told would directly connect to the Arthur Anderson conference room where the depositions were happening.

That Wednesday night, I awakened suddenly from a sound sleep with the "ahaa!" realization that Pat was the dark haired woman with bangs who I'd earlier seen in San Francisco dreams. In a phone conversation the next day, I asked her if she'd always styled her hair with bangs. She replied that she hadn't worn it that way for a long time, but that she had just had her hair cut with bangs, the week before we met. (So, when I saw her with bangs in my dreams, she wasn't yet wearing them.)

On Thursday night I had dinner with my uncle Richard and aunt Roseanne. This was our first meeting since my spiritual awakening. So, tactfully, I tried to explain my recent experiences and new intense interest in psychic phenomena and precognition. But it seemed that these subjects were a bit too 'far out' for them.

On returning to my Hilton Hotel room before bed-time, I decided to read passages from the Gideon bible which I found in a drawer under the telephone. Randomly, I first opened that bible to the Book of Numbers where synchronistically I read this passage about significance of dreams and visions:
And the Lord said to them, "Now listen to what I say: "If there were prophets among you, I, the Lord, would reveal myself in visions. I would speak to them in dreams. But not with my servant Moses. Of all my house, he is the one I trust. I speak to him face to face, clearly, and not in riddles! (Numbers 12:6-8)

Next, I decided to review again Genesis 29:16 et. seq., the passage about Jacob and Laban's two daughters, Leah and Rachel, which had so intrigued me two weeks earlier in the Christian Science Reading Room window.

And finally I ruminated deeply about the meaning of this passage, suggesting infinite possibility of 'miracles':
"Jesus said unto him, If thou canst believe, all things are possible to him that believes" ~ Mark 9:23.

An amazing day



I arose Friday morning intending to stay in New York that night only if I could spend another evening with Pat, the lovely dark haired 'woman of my dreams'. Otherwise, I would return to San Francisco on an evening non-stop flight. I received no phone message from Pat during the morning deposition session. Assuming she couldn't meet me, I checked out of the Hilton at 1 p.m., and left my bags in the hotel lobby baggage room.

Only after checking out, was I informed by the Hilton desk clerk of Pat's unsuccessful attempt to reach me there, and of her answering service call-back number. But I wasn't able to contact her until after 5 p.m.

When I finally reached her, she told me she'd been trying to call me at Arthur Anderson all afternoon to arrange our meeting, but that no-one answered the Anderson private line number, so she had given up on seeing me, and had returned home outside Manhattan. By this time, it was too late for me to catch the hotel limousine bus service to JFK for the evening non-stop to San Francisco.

So I stepped up to the Hilton front desk and registered for a room for one night. Synchronistically, I was given room 2506 on the very same floor and very same side of the hotel as room 2541 (where I had been staying until then), except at the opposite end of the corridor. I entered the new room looked out the window, again beheld the extraordinary colored tile mosaic art display on the roof of the Ziegfeld Theater, and began crying. At long last I realized why in my January 22nd astral travels into the future I had moved through many walls from one hotel room to another. I had moved from Hilton room 2541 to room 2506. How AMAZING!!

Unexpectedly alone in New York on a Friday night when I had planned to return to San Francisco, and wondering how I would spend the evening, I went down to the hotel lobby bar for a drink. There I met an English woman named Pam, who told me she was visiting from London to spend time with her friend, actor Rex Harrison, who was then starring on Broadway in "Caesar and Cleopatra", which had just opened at the Palace Theater.

Pam urged me to join her at the play that night and promised to introduce me to Rex Harrison after the performance. That sounded interesting, so I agreed to see "Caesar and Cleopatra" with her.

Then, I asked Pam what she did in London when not vacationing. She told me she was an actress on leave from the London production of "Fiddler on the Roof". We talked a bit about Fiddler. I had seen the movie adaptation of the play, but not the play, and as we talked I was reminded of how much I had enjoyed the film.

Set in Tsarist Russia in 1905, the Fiddler story centers on Tevye, a village milk man and father of five daughters, and his thwarted attempts to follow religious traditions and maintain family unity in turbulent times; how he coped with both the strong-willed actions of his three older daughters and with the edicts of the Tsar banishing the Jews from their villages and dwellings.

The story was set at the very time when my beloved Jewish father, Harry, was born in a similar Ukrainian village. Especially because my father and his extended family were obliged to flee for their lives from Tsarist Russia, in the same way as the fictional characters in Fiddler were obliged to flee, I was exceptionally interested in the story and loved the music.

While Pam and I chatted about Fiddler, she mentioned that a Fiddler revival was then running on Broadway with Zero Mostel in the lead role, as Tevye the milkman. I had always wanted to see a Fiddler production but didn't know until that moment that it was being performed on Broadway. On learning this, I diplomatically explained to Pam that though it would be fun to meet Rex Harrision with her, I would prefer seeing Fiddler on the Roof.

I'd heard that with Zero Mostel, the original star, the play was wonderfully entertaining, and perhaps better than the movie in which Mostel wasn't cast. So, after explaining this to Pam, I quickly went to the Winter Garden Theater box office where I was able to get a good center balcony single seat.

Thus on Friday, February 25, 1977, I was unexpectedly about to see a Broadway revival of "Fiddler on the Roof", with Zero Mostel, because I had unexpectedly failed to return that night to San Francisco as planned, and had unexpectedly remained in New York City, where I was unexpectedly staying at the Hilton Hotel, in a 25th floor room at the opposite end of the corridor from the 25th floor room where I had unexpectedly stayed earlier in the week, after unexpectedly checking out of the Wellington Hotel.

As I sat that night in the Winter Garden balcony awaiting the opening curtain, I read the brief playbill story summary. But nothing therein prepared me for my emotional experience during scene six of the first act. Prior to that scene, a young man named Perchik – an itinerant bible scholar passing through Tevye's village – had met kind hearted Tevye, who gave Perchik room and board in exchange for Perchik's commitment to teach bible lessons to Tevye's daughters.

Amazingly, act one, scene six, opened with Perchik giving Tevye's daughters a lesson about Jacob and Laban's two daughters, Leah and Rachel, from Genesis 29:16 – the same passage that had engrossed me in San Francisco when I read it in the Christian Science Reading Room window and again when I read it in my hotel room Gideon Bible.

For me this was such a miraculous, mysterious, and meaningful synchronicity, culminating so many similar amazing events during my extraordinary week in New York, that I spontaneously burst into tears. And I kept crying for the remainder of the play.

Conclusion

On returning to San Francisco from that miraculous week in New York, I began wondering:

"What is time?"

"Are there really any coincidences or accidents, or is everything that happens to us predestined by laws of causation or karma?"

"Do we really have free will as most people believe?
And if so, what free will?"


What do you think?