"Sunrise, sunset
Sunrise, sunset
Swiftly fly the years
One season following another
Laden with happiness and tears"
~ Sheldon Harnick, Jerry Bock – "Fiddler on the Roof"
"What is life?
It is the flash of a firefly in the night.
It is the breath of a buffalo in the wintertime.
It is the little shadow which runs across the grass and loses itself in the sunset."
~ Crowfoot, 1890
"Thus shall ye think of all this fleeting world:
A star at dawn, a bubble in a stream;
A flash of lightning in a summer cloud,
A flickering lamp, a phantom, and a dream."
~ Buddha: Diamond Sutra
"In the end these things matter most:
How well did you love?
How fully did you love?
How deeply did you learn to let go?"

~ Buddha
Dear Friends,

As students on the Earth branch of the great Cosmic University, we are commencing a new Aquarian Age of human matriculation, rotation and revolution in our space/time solar system and Milky Way Galaxy.

And as we so rotate and revolve, we are experiencing an unprecedented "new normal' post-pandemic era of politically fomented polarity and fear, purportedly justifying official edicts which restrict human rights globally. And this is happening while our species has caused ecological and nuclear threats to all life forms on earth. Yet we have gained unprecedented opportunities for technologically transcending our most critical problems.

Can we avert imminent catastrophe, and enter an enlightened 'new age'? How can we best live with the 'ups and downs' of space/time duality "reality", which are inevitably "laden with happiness and tears"?

To encourage reflection on these perennial philosophical questions, I have embedded below a poignant video performance of "Sunrise, sunset" a classic song from Fiddler on the Roof.

The Fiddler on the Roof story is set in a small Tsarist Russian village with a religious Jewish community enjoying long-established traditional lives. Ultimately, all Jews were banished by edicts of the Tsar, and forced to flee for their lives. Years ago I was moved by the story and music, because my beloved Jewish father, Harry, was born in a similar village from which (as a teenager) he and his extended family had to flee for their lives.

Recently, I've been reminded of this story because of "new normal" official edicts ending traditional lives and freedoms for billions of people globally.

So I've decided to post this affective song video, to encourage and inspire our spiritual transcendence of life's inevitable 'ups and downs' problems, with realization that what matters most during our fleeting earthly lives is, as the Buddha taught:
"How well did [we] love?
How fully did [we] love?
How deeply did [we] learn to let go?"

And so may it be!

Ron Rattner



Fiddler On The Roof – "Sunrise sunset"




"Life is everything. Life is God.
Everything changes and moves,
and that movement is God. . .
To love life is to love God."
~ Leo Tolstoy, War and Peace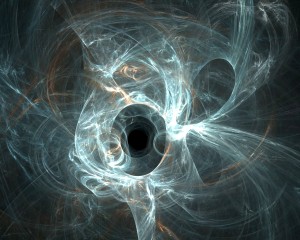 Introduction to "What Is Life?" ~ Quotations and Sutras

Dear Friends,

Throughout human history philosophers have wondered about perennially puzzling questions of life's meaning or purpose, if any. For example, Aristotle declared that "Happiness is the meaning and the purpose of life, the whole aim and end of human existence."

Most SillySutras writings are offered to help us live happier lives; and some address questions about possible purpose or meaning of human existence. (E.g. see "Is Earth-life Purposeful?")

For those who wonder why we're here, this posting shares many noteworthy philosophical and mystical quotations about "Life", plus a collection of Ron Rattner's Sutra Sayings about "What Is Life?".

Please consider and enjoy these quotations and sutras, not as spiritual truths but as philosophical speculations about human life on Earth. And don't forget that with a completely silent mind there are no philosophical questions or answers – just choiceless Universal Awareness.

Ron Rattner

"What Is Life?" ~ Quotations

"The unexamined life is not worth living."
"The end of life is to be like unto God;
and the soul following God, will be like unto Him;
He being the beginning, middle, and end of all things."
~ Socrates

"Life is a pilgrimage.
The wise man does not rest by the roadside inns.
He marches direct to the illimitable domain of eternal bliss,
his ultimate destination."
~ Swami Sivananda

"One word
Frees us of all the weight and pain of life:
That word is love."
~ Sophocles

"Life without love, is no life at all."
~ Leonardo da Vinci

"Life without love is like a tree without blossoms or fruit."
"Love has no other desire but to fulfill itself.
To melt and be like a running brook that sings its melody to the night.
To wake at dawn with a winged heart and give thanks for another day of loving"
~ Khalil Gibran

"Life is not a problem to be solved,
but a reality to be experienced."
~ Soren Kierkegaard

"What is life?  It is the flash of a firefly in the night.
 It is the breath of a buffalo in the wintertime.
 It is the little shadow which runs across the grass and loses itself in the sunset."

~ Crowfoot, 1890

"Happiness is the meaning and the purpose of life,
the whole aim and end of human existence."
~ Aristotle

"Be happy for this moment.
This moment is your life."
~ Omar Khayyam

"You are not 'in the now;' you are the now.
That is your essential identity-
the only thing that never changes.
Life is always now. Now is consciousness.
And consciousness is who you are."
~ Eckhart Tolle

Every man's life is a fairy tale written by God's fingers.
~ Hans Christian Andersen

"Life is God's novel. Let him write it."
~ Isaac Bashevis Singer

Life is a process. We are a process.
The universe is [an evolutionary] process.
~ Anne Wilson Schaef (edited)

"Life is a series of natural and spontaneous changes.
Don't resist them; that only creates sorrow.
Let reality be reality.
Let things flow naturally forward in whatever way they like."
~ Lao Tzu

"Men are born soft and supple; dead, they are stiff and hard.
Plants are born tender and pliant; dead, they are brittle and dry.
Thus whoever is stiff and inflexible is a disciple of death.
Whoever is soft and yielding is a disciple of life.
The hard and stiff will be broken. The soft and supple will prevail."
~ Lao Tzu

"The history of our spiritual life is a continuing search
for the unity between ourselves and the world.
Religion, art, and science follow, one and all, this aim."
~ Rudolf Steiner

"Life is a perpetual instruction in cause and effect."
~ Ralph Waldo Emerson

Life is a succession of lessons
which must be lived to be understood.
All is riddle, and the key to a riddle is another riddle.
~ Ralph Waldo Emerson

"Death is a stripping away of all that is not you.
The secret of life is to "die before you die" —
and find that there is no death."
~ Eckhart Tolle

"The two most important days in your life are
the day you are born and the day you find out why."
~ Mark Twain

Life is a dream for the wise,
a game for the fool,
a comedy for the rich,
a tragedy for the poor.
~ Sholom Aleichem

What Is Life? ~ Sutra Sayings

What Is Life?
Life is a word – an idea –
with many meanings
which are mental,
not fundamental.
As beauty is in the eye of the beholder,
the meaning of "life" is what we think it to be.

But beyond our Earth-life "reality"
Life is not mental,
but Transcendental:
Life is Eternal Mystery.

What Is Life?
Life is awakened Awareness.

What Is Life?
Life is aliveness.

What Is Life?
Life is BEING, not doing.

Life is BEING, not becoming.

What Is Life?
Life is infinite experience
Of Infinite Potentiality
From infinite perspectives.

What Is Life?
What is death?
In duality 'reality'
the meaning of life,

depends upon the meaning of death.

When we Know the meaning
of both life and death,

we shall Know no death
–
only awakened Awareness.

What Is Life?
Life is an "in a body" experience.

What Is Life?
Life is an ongoing identity crisis:
An endless opportunity to
transcend entity identity.

What Is Life?
Life is an idea game
in which we're challenged
to make ideal
our ideas of what's "real".

What Is Life?
Life is endless exploration in time.
Until we discover that:
Life is NOW,
Ever NOW,
Never then!

What Is Life?
Life is an exploration-experience-experiment in space/time..

What Is Life?
Life is a semantic space/time sojourn.

What Is Life?
Life is a round trip metaphoric journey,
on which we are destined to return to point of origin.
On return, we learn – we never left.

What Is Life?
Life is a journey: an ego trip.
Life is a journey: a mind trip.

What Is Life?
Life is a workshop for ego addicts; an ego trip.

What Is Life?
Life is a healing/wholing gnosis process.

What Is Life?
Life is an evolutionary learning process.

Gleaning meaning in matter,

we learn all that matters —

we learn all that matters is

LOVE!

What Is Life?
Life is a mind field –
a field of dreams,
where all we ever see or seem
is but a dream within a dream.

What Is Life?
Life is a cosmic game of hide and seek.
Self hides in plain insight
and, knowingly or unknowingly,
we seek Self.
We seek and seek
until we find
beyond the mind,
that we are what we seek –
that what we seek is the seeker.

What Is Life?
Life is a learning laboratory
for discovering immortality –
experimentally and experientially.

What Is Life?
Life is suffering;
Life is mystery.
Life's miseries are mental,
while it's mystery is Transcendental.

What Is Life?
Life is a cosmic masquerade;
an endless comedy/tragedy/mystery drama.
The masquerade play continues with countless acts and scenes.
Each actor must participate in innumerable roles,
until each is ultimately unmasked,
with true identity revealed as
Common "I-ness".

What Is Life?
Life is a mystery school
in which knowingly or unknowingly
we are all students –
each learning about,
and seeking to solve,
the same Mystery –
the mystery of Divinity.

Though we may never solve it,
we shall ever evolve it –
NOW!

Ron's Comments about "What Is Life" ~ Quotations and Sutras

Dear Friends,

The foregoing quotations and whimsical sutra speculations about Earth-life may help point to ways for us to live happier lives.

Throughout human history philosophers have wondered – and keep wondering – about the purpose or significance of "life" on Earth.  

And for millennia rare avatars, saints, sages and other mystical inner explorers have reported discovering within an infinitely potential Universal Awareness – which is the sole Source of all we call "Life" in the "real world" – that can be experienced in deep meditation, but not described. Some of their quotations are shared above.

Though I've irreversibly accepted the existence of an indescribable Divine Life Source, I have nonetheless shared the foregoing quotations and sutras about "Life" – which are based on philosophical theories and mystical musings – as helpful hints for living happier Earth-lives.

Invocation

May the foregoing "What Is Life?" quotations and sutra sayings help all of us find increasing happiness and fulfillment of our deepest inner aspirations, as we live our lives from ever elevated perspectives.

And so may it be!

Ron Rattner


"What is life?  It is the flash of a firefly in the night. 
It is the breath of a buffalo in the wintertime. 
It is the little shadow which runs across the grass and loses itself in the sunset.
~ Crowfoot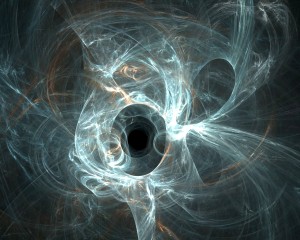 What is Life? – Quotes
"Life is like an onion; you peel off layer after layer
and then you find there is nothing in it."
~ James Gibbons Huneker

"In three words I can sum up everything I've learned about life.
'It goes on.'"
~ Robert Frost

"All the art of living lies in a fine mingling of letting go and holding on. ……
To live remains an art which everyone must learn, and which no one can teach."
~ Havelock Ellis

"In the book of life, the answers aren't in the back."
~ Charlie Brown

"If A equals success, then the formula is:  A = X + Y + Z,
where X is work, Y is play, and Z is keep your mouth shut.
~ Albert Einstein

"Human beings, vegetables, or cosmic dust –
we all dance to a mysterious tune,
intoned in the distance by an invisible piper."
~ Albert Einstein

"The goal of life is to make your heartbeat match the beat of the universe,
to match your nature with Nature."
~ Joseph Campbell

"Life is a long lesson in humility."
~ James M. Barrie

"..the powerful play goes on, and you will contribute a verse."
~ Walt Whitman, "O Me! O Life!", Leaves of Grass

"Life is the hyphen between matter and spirit."
~ Augustus William Hare and Julius Charles Hare

"Life is a whim of several trillion cells to be you for a while."
~ Author Unknown

"When we remember we are all mad,
the mysteries disappear and life stands explained."
~ Mark Twain