Posts Tagged 'Common "I"-Ness'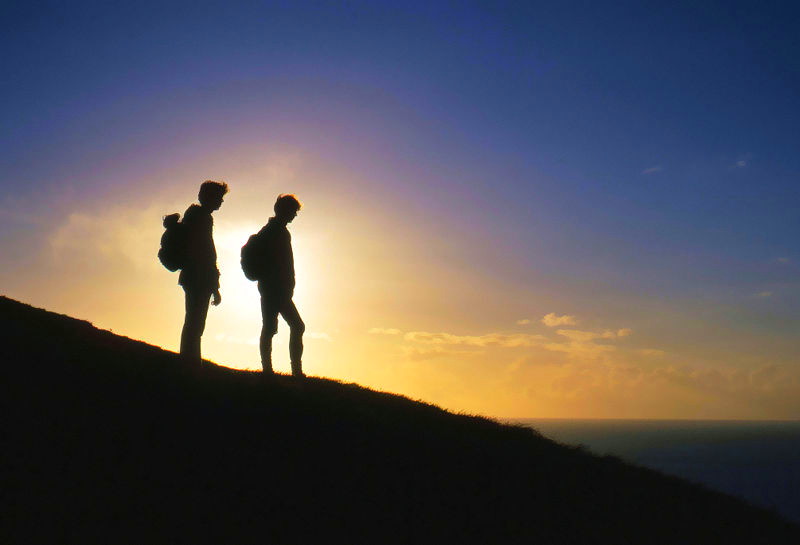 "Follow your heart,
even if it contradicts my words"
~ Shri Dhyanyogi Madhusudandas
"It is as though he listened
and such listening as his
enfolds us in a silence
In which at last
We begin to hear
What we are meant to be."

~ Lao-Tzu
"Our task must be to free ourselves from this [mental] prison
by widening our circle of compassion to embrace all living creatures and the whole of nature in its beauty."
~ Albert Einstein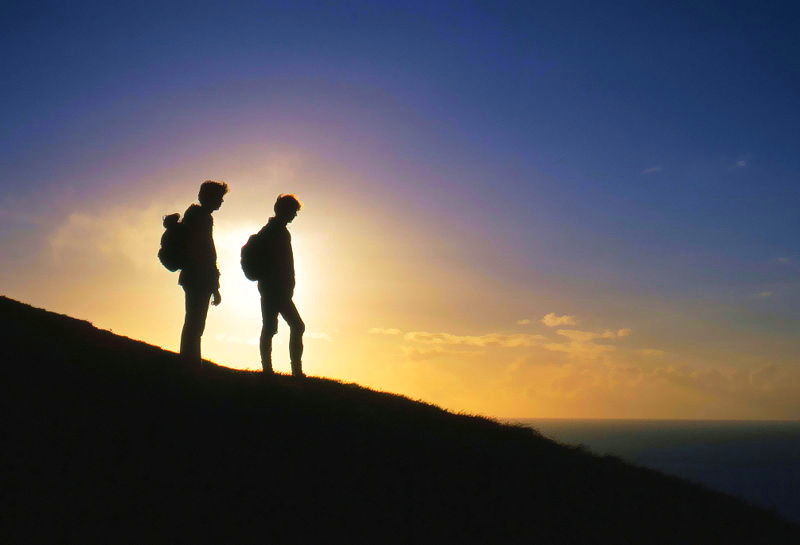 Ron's Introduction and Explanation of "True Communication"

In our space/time world everything is energy emanating from non-dual universal consciousness – the matrix and essence of all Life – so that the more expanded and harmonious with Nature our subtle energy fields, the greater our capacities to communicate consciously. Even without words or thoughts we can powerfully communicate emotions through tears, smiles, music, and other arts. And, however it is shared, LOVE is a 'contagious' blessing.

Only after my mid-life spiritual awakening, did I consciously begin experiencing previously unknown subtle energies. Thereby, I learned about human capacities to intuitively impart, receive or exchange subtle information with other beings and other life-forms and even with seemingly inanimate objects like like plants, foods and manufactured objects – like my '76 Volvo 'lemon' blessed to run well by my Guruji.

Thus many people communicate well with plants, pets and other conscious creatures. In 1981, I even experienced an unforgettable magical friendship with a sea gull which repeatedly visited me at my 12th floor high-rise apartment, at times when I was feeling lonely.

St. Francis of Assisi was a famous exemplar of such communications whose legendary exchanges with birds and animals were based on his constant heartfelt harmony and communion with all of Nature.

The above quotations, with these and following comments, quotes, poem, and video explain and illustrate how "True Communication" happens. May they help us become ever better communicators, harmonious with Nature.

And so may it be!


"True Communication"

True communication is neither verbal nor mental –

But transcendental.

True communication is communion –

Heart to Heart.


Ron's audio recitation of "True Communication"




Ron's Commentary and Dedication of "True Communication"

Dear Friends,

In this world of relativity, we are all relatives.

Have you ever considered the crucial importance of successfully communicating with other beings and life forms? Harmonious communication – rational or emotional, verbal or non-verbal – can avert or solve many earth life challenges or problems.

Since my mid-life spiritual awakening, I've learned that our abilities to communicate expand as our "human consciousness" expands.

Einstein revealed that in this quantum 'reality' everything is energy in a non-dual quantum field. He said:

"Concerning matter, we have been all wrong. What we have called matter is energy, whose vibration has been so lowered as to be perceptible to the senses. There is no matter."
"There is no place in this new kind of physics both for the field and matter, for the [quantum] field is the only reality."
~ Albert Einstein

Our energetic 'reality' is described by Eckhart Tolle as:

"All things are vibrating energy fields in ceaseless motion. ….
What we perceive as physical matter
is energy vibrating (moving) at a particular range of frequencies.
Thoughts consist of the same energy
vibrating at a higher frequency than matter,
which is why they cannot be seen or touched.
Thoughts have their own range of frequencies,
with negative thoughts at the lower end of the scale
and positive thoughts at the higher."
~ Eckhart Tolle – A New Earth

From a quantum perspective all beings and life-forms are vibrating vortices of universal awareness – each 'receiving' and 'broadcasting' energy from a unique 'ID' wave-length in Nature's infinite quantum field of Cosmic Consciousness. As 'broadcasters' and 'receivers' we can expand and enhance our abilities to harmoniously communicate, by elevating, widening and focusing our vibratory consciousness fields and frequencies – viz. our energetic identities.

And the higher, subtler and more focused our energy emanations, the more we can intuitively tune-in to Nature; the more we can thereby become sensitive to our magnificently alive environment with its miraculous multiplicity of conscious life-forms.

Einstein suggests that
"Our task must be to free ourselves from this [mental] prison by widening our circle of compassion to embrace all living creatures and the whole of nature in its beauty."

As evidenced by indigenous people everywhere, our human species once shared such an intuitive sensitivity with all other sentient life-forms. But gradually we lost our conscious connection with Nature as we became less nomadic and more agrarian or industrialized; less intuitive and more egocentric as we more and more self-identified with our limited thoughts and illusory perceptions.

Thanks to Albert Einstein, Max Planck and many other great non-materialistic scientists we are again learning scientifically how there is a cosmic web of life connecting everything and everyone in Nature from the greatest galaxies to the tiniest sub-atomic particles; that we are each an integral, inter-connected and interdependent part of Nature's web of life – not separate from it; that as Einstein observed:
"Our separation of each other is an optical illusion of consciousness."

And through meditation, concentration and other mind-stilling methods we are again expanding "human consciousness" and human sensitivity to Nature's magnificent beauty and harmony. So more and more we are able to share universal awareness and intuitive communion and empathy with all life on our precious planet.

The foregoing brief poem reminds us that "true communication" is neither verbal nor mental, but transcendental.

And embedded below is a highly recommended and fascinating thirteen minute viral video documentary film excerpt about amazing pacification of a vicious black panther by Anna Breytenbach an extraordinary animal communicator from coastal South Africa, who received advanced training through the Assisi International Animal Institute in California, which fosters inter-species animal communications.

Today's writings and video are offered to encourage our deep reflection and ever expanding insight into the true nature of space/time energy "reality" beyond our limited superficial perceptions. Thereby, may it help us lovingly "widen our circle of compassion to embrace all living creatures and the whole of nature in its beauty."

And so may it be!

Ron Rattner


The incredible story of how leopard Diabolo became Spirit
– Anna Breytenbach, "animal communicator":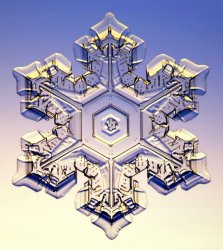 "Be melting snow.
Wash yourself of yourself."
~ Rumi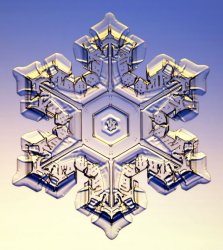 Hydrologic Logic: What People Can Learn From Snowflakes
Spiritual teachers say we can learn about ourselves by closely observing all of Nature's manifestations and processes.
"As above, so below; as below, so above."

So, what can we learn about ourselves by studying snowflakes and hydrologic processes?

Science tells us that though countless trillions of snowflakes have fallen on earth each has a unique form; that each snowflake is an hexagonally symmetrical crystalline form which begins around a tiny speck of dust – as each pearl forms around a sand particle – but that no two snowflakes are exactly alike.

How amazing!!! http://www.its.caltech.edu/~atomic/snowcrystals/faqs/faqs.htm

Yet, despite this wondrous and unimaginable diversity of forms, all snowflakes have a common essence — frozen water, H20.

When a snowflake melts, it returns to and merges with its watery source, which is perpetually recycled. So, each snowflake's essence is the same – recycled water, which has formed countless unique prior snowflakes.

Not only are snowflakes unified in amazing physical diversity by their common watery essence, but science says that their common essence is indestructible. Water – a liquid – is a form of 'matter' which is merely manifest energy – E=mc2. And energy can't be destroyed. It just recycles endlessly from formlessness to differing forms and phenomena. So, in their essence, snowflakes are immortal energy.

People are like snowflakes
Like snowflakes, each of the billions of humans who have inhabited Earth has had an individually unique form and genetic makeup. Like snowflakes, human physical bodies are composed of common elemental earth constituents, including mostly water. People's physical bodies – like snowflakes – appear for a twinkling of time, die and physically 'melt' back into the watery Earth.

But, presumably unlike snowflakes, each of us is aware of our environment and of our life's experiences; and this awareness is our entire existence. So, while unique snowflakes are united in glorious diversity by their common watery essence, physically unique human beings, are unified not only by their common elemental earthly constituents but, also, by their by their common essence – consciousness, which is the sole context of human beingness.

Snowflakes appear in Nature and, apparently, are peacefully at one with Nature until they disappear. Humans appear in Nature but – unlike snowflakes – we have great intelligence and we think a lot. And through thought we identify ourselves as our perceived separate forms. Thus, we think that we are entities "condemned" by nature to inevitable bodily death. But we don't know what will happen to us upon such death.

So, we become afraid of dying; of giving up the known for the unknown. And, through thought, we try psychologically to "protect" and preserve our ephemeral physical forms and to deter or deny their inevitable demise. Accordingly, our lives are often marked by mental afflictions causing conflicts, problems and suffering, which disturb our peace and awareness of at-one-ment with Nature.

What people can learn from snowflakes
Q. So, what can people learn from snowflakes?

A. To let go and 'go with the flow'; to 'cool it' and to not worry about our inevitable disappearance.

We can realize that we are much more than our unique physical forms or our thoughts. That like snowflakes we are inextricably interdependent essential elements of Nature; that Nature is our nature, until we melt into Mystery and disappear into Nature's Eternal Essence.

Realizing this, we can begin more and more to self-identify with Nature as our immortal Essence rather than our ephemeral forms and thoughts; and, gradually, we can expand our perceived boundaries, to ever evolve as these boundaries dissolve.
Thus, we can more and more live with less and less anxiety, fear and worry. Though in this life we may never totally transcend entity identity, often we can just be at peace – as immortal awareness.

And so,

"As we lose our fear, Of leaving life, We shall gain the art of living life."

And – like snowflakes – maybe some day we'll be 'recycled' some way. e.g. http://www.victorzammit.com/Whenwedie/whatdoeshappen.htm

Or maybe not. e.g. http://tinyurl.com/mlw6erq

In all events, – like snowflakes – we need not worry about leaving. For
"It is in dying [to ego life] that we are reborn to Eternal Life."
~ Saint Francis of Assisi, peace prayer
Conclusion
Here's what Paramahansa Yogananda says:
"The dewdrop belongs to the sea. Separated, it is vulnerable to the sun and wind and other elements of nature; but when the droplet returns its source, it becomes magnified in oneness with the sea. So it is with your life. United to God you become immortal."
So let us remember as elements of Nature to not worry, and to be happy – like snowflakes!

Namaste!
Ron Rattner


Hydrologic Logic Epilogue, November 2017.
The foregoing essay was inspired by the pioneering research of Dr. Masaru Emoto whose astonishing discoveries, documented photographically, led to awakened awareness about water – Earth's most precious resource. According to NASA, "Water is the fundamental ingredient for life on Earth."
Dr. Emoto discovered that molecules of water are affected by our thoughts, words, and feelings, so that that humans can positively impact the earth and our personal health through positive and harmonious attitudes and actions, especially with attention to water; that since the Earth is 70 percent water and people are 70 percent water, he theorized that we can heal our planet and ourselves by consciously expressing love and goodwill to and through water.
He explained that crystals formed in frozen water reveal changes when specific, concentrated thoughts are directed toward them; that water from clear springs and water that has been exposed to loving words shows brilliant, complex, and colorful snowflake patterns, whereas polluted water, or water exposed to negative thoughts, forms incomplete, asymmetrical patterns with dull colors.
Also Dr. Emoto described the ability of water – like a liquid computer – to absorb, hold, and even retransmit human feelings and emotions. Using high-speed photography, he found that crystals formed in frozen water reveal changes when specific, concentrated thoughts are directed toward them. Music, visual images, words written on paper, and photographs also have an impact on the crystalline structures. Emoto theorized that since water has the ability to receive a wide range of frequencies, it can also reflect the universe in this manner.
Especially in this Thanksgiving season when insanely delusional human behaviors imminently threaten life on Earth as we have known it, let us gratefully cherish and harmoniously heal our precious watery world – eloquently described by Carl Sagan as a "pale blue dot" in this vast universe.
And let us be guided by these wise words from Paramahansa Yogananda:
"Every day should be a day of Thanksgiving for all the gifts of Life — sunshine, water, the luscious fruits and greens, which we receive as indirect gifts from the Great Giver."
And so may it be!
"The Secret Life of Water"
Embedded below is a beautiful nine minute video with healing music, watery photography, and with words from Dr. Emoto titled "The Secret Life of Water"