Q. "What is the path?"
A. "Everyday life is the path."
~ Zen Master Nansen

Q. "Sir, shall I ever leave the spiritual path?"
A. "How could you?
Everyone in the world is on the spiritual path."
~ Paramahansa Yogananda

"Just as a candle cannot burn without fire,
men cannot live without a spiritual life."
~ Gautama Buddha

"The spiritual path –
is simply the journey of living our lives.
Everyone is on a spiritual path;
most people just don't know it."
~ Marianne Williamson

"The spiritual journey is the unlearning of fear
and the acceptance of love."
~ Marianne Williamson

"Truth is a pathless land,
and you cannot approach it by any path whatsoever,
by any religion, by any sect."
~ Jiddu Krishnamurti

"In a conflict between the heart and the brain,
follow your heart."
"You have to grow from the inside out.
None can teach you, none can make you spiritual.
There is no other teacher but your own soul."
~ Swami Vivekananda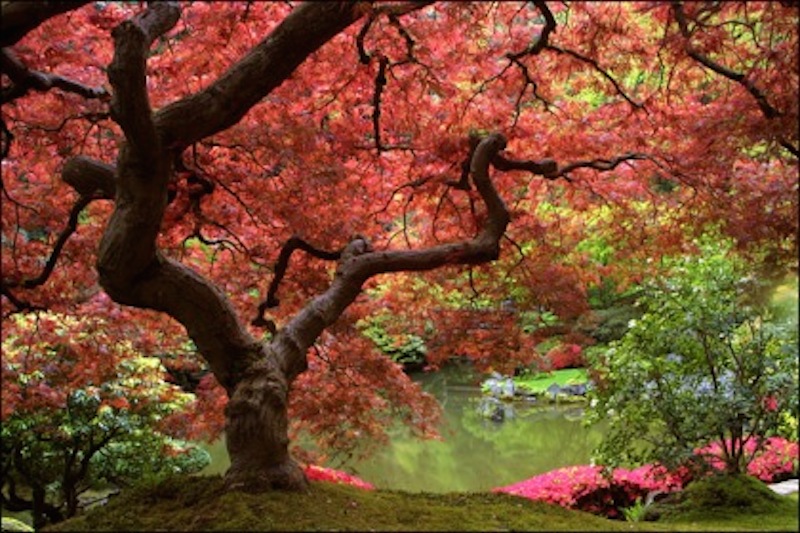 Spiritual Paths

Introduction to "Spiritual Paths"

Dear Friends,

The above perennial wisdom quotations, and the following Spiritual Paths sutra-essay, suggest a simple and universal way for us to resolve current complex worldly problems and dire threats.

They remind us to faithfully follow the inner wisdom of our Heart, by always living with love.

And so may it be!

Ron Rattner


Spiritual Paths
There are as many spiritual paths as people.

Each person is unique,
with unique evolutionary challenges
arising from unique karmic causes.

To find and follow your spiritual path –

Look within.

And find and follow your Heart.


Ron's audio recitation of "Spiritual Paths"




Ron's Comments on "Spiritual Paths"

We are living in exceptionally unhappy times. Most humans worldwide are troubled and polarized, and sometimes violent. They are accepting top-down domination benefiting only a few obscenely rich people and transnational corporations, rather than over 99% of Humankind.

Humans are thereby authorizing or allowing their leaders to psychopathically end life on Earth as we've known it by omnicidal nuclear, radiological or biological warfare, or by deliberate climate collapse. Alternatively, we can each avert any such catastrophe and enjoy happy lives without fear or suffering.

So, what can we do to accomplish this?

Dr. Seuss reminds us that


"Sometimes the questions are complicated
and the answers are simple."


And Albert Einstein advises:

"Out of complexity, find simplicity!"
"When the solution is simple, God is answering."
~ Albert Einstein


Also Einstein observes that we cannot solve our problems from the same level of consciousness which created them; that
"The intuitive mind is a sacred gift, and the rational mind is a faithful servant.
We have created a society that honors the servant and has forgotten the gift.
We will not solve the problems of the world from the same level of thinking we were at when we created them."
~ Albert Einstein


Similarly, renowned sage Swami Vivekananda wisely advises that:
"In a conflict between the heart and the brain,
follow your heart." "You have to grow from the inside out.
None can teach you, none can make you spiritual.
There is no other teacher but your own soul."
~ Swami Vivekananda

Discussion

Each human is unique, with a unique perspective and unique karmic history. And each of us creates our own reality with our personal thoughts.

But though our mental perspectives are unique, we always share deep common consciousness. And when we access our common consciousness we can resolve seemingly insoluble individual and societal problems from intuitive levels of awareness above and beyond the mental levels which created them.

Thus this Spiritual Paths posting offers us a universal, but simple, spiritual method for resolving our seemingly complex problems: The method of living and growing from inside-out, by always following the wisdom of our heart, and living our every-day lives mindfully guided by our inner intuitions.

Invocation

With abiding faith in Self, Nature, and Divinity,
may we always follow the heartfelt wisdom of our inner intuitions –
with LOVE.

May we thereby resolve seemingly insoluble problems,
and bless the world – as LOVE.


And so may it be!

Ron Rattner