Humility grows as ego goes.
The smaller the ego,
the greater the being.
~ Ron Rattner, Sutra Sayings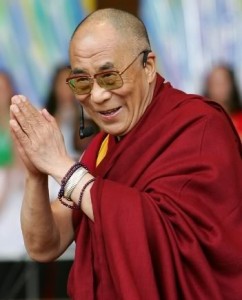 Introduction

Posted today are three related articles about "humility" as a supreme spiritual virtue. Please consider them collectively.

The first article, is a Q and A essay which defines humility and explains why it is considered a great spiritual virtue inversely associated with "ego"; the second article includes many important quotations about humility; and this third article lists (with an mp3 audio recitation) numerous Sutra Sayings which epigrammatically elucidate humility.

Humility ~ Sutra Sayings

Humility grows as ego goes.
The smaller the ego,
the greater the being.

Humility is next to godliness.
No one enters the highest heaven
believing s/he belongs there.

We have nothing to surrender
but the idea that
we're someone,
with something
to surrender.

We ever evolve
As our boundaries dissolve.

The essence of nobility

is not heredity,
but humility;
not pedigree,
but integrity.

To name and define
is to constrain and confine.
So, to be free,
be a nameless nobody.

The more we know we're no one,
the more we're seen as someone.

So BE nobody nowhere –

NOW!

Ron's recitation of Humility Sutra Sayings
Dedication and Invocation
In these critical times of immense suffering and jeopardy, yet unprecedented opportunity, let us join together with utmost love and humility in envisioning our precious planet democratically ruled bottom-up by humble, peaceful and compassionate citizens, rather than top-down by insensitive and egotistic purported "leaders" who are emotionally sociopathic or psychopathic.
May these biblical passages prove prescient:
Pride goes before destruction,
a haughty spirit before a fall.
~ Proverbs 16:18

God opposes the proud,
but gives grace to the humble.
~ James 4:6

And so shall it be.

Ron Rattner