"The most beautiful and most profound experience is the sensation of the mystical. …To know that what is impenetrable to us really exists, manifesting itself as the highest wisdom and the most radiant beauty
which our dull faculties can comprehend only in their primitive forms this knowledge, this feeling is at the center of true religiousness."
~ Albert Einstein – The Merging of Spirit and Science
Whence come I and whither go I?
That is the great unfathomable question,
the same for every one of us.
Science has no answer to it.
~ Max Planck, Nobel Prize-winning physicist
"Science cannot solve the ultimate mystery of nature.
And that is because, in the last analysis,
we ourselves are part of nature
and therefore part of the mystery that we are trying to solve."
~ Max Planck
The feeling of awe and sense of wonder arises from the recognition of the deep mystery that surrounds us everywhere, and this feeling deepens as our knowledge grows.
~ Lama Anagarika Govinda, The Way of the White Clouds.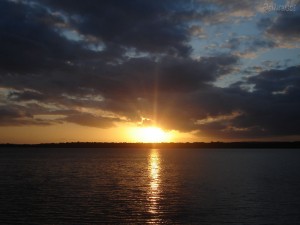 Mystery of Divinity
Beyond rationality,
beyond theology,
beyond epistemology,
lies Mystery:

The mystery of Divinity;

The mystery of
"I AM THAT".

We are here to solve "That" mystery.

To solve the mystery, we become Divinity.
To know THAT,
we become THAT.

So our life is a meta-morphosis:
a process of transmuting –
Humanity to Divinity.

From earth-bound life of self-inflicted limits and suffering,
we shall be freed;

Released to a timeless, boundless, formless,
joyous existence as—

THAT!


Ron's audio recitation of Mystery of Divinity