"Knowing you don't know is wholeness.
Thinking you know is a disease.
Only by recognizing that you have an illness
can you move to seek a cure."
~ Lao Tzu
"Without stirring abroad, one can know the whole world;
Without looking out of the window one can see the way of heaven.
The further one goes the less one knows."
~ Lao Tzu
"The intuitive mind is a sacred gift
and the rational mind is a faithful servant.
We have created a society that honors the servant
and has forgotten the gift."
~ Albert Einstein
"Imagination is more important than knowledge.
For knowledge is limited to all we now know and understand,
while imagination embraces the entire world,
and all there ever will be to know and understand."
~ Albert Einstein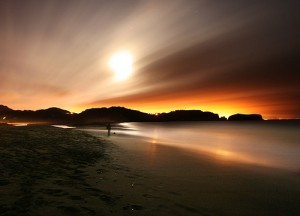 It is said that "knowledge is power".

However, transcendent power comes
not from mental knowledge, but from thoughtless Knowing;

And, until we really Know,
it is approached from unknowing –

What we think we know, but don't.

We become ever more powerful as we
forsake our false beliefs,

And ever open to the vast Unknown –

To the Eternal Mystery –

To the Tao –

To the Universal Source of all Power.


Ron's audio recitation of Power Source