"What really counts in life can't be counted."
~ Ron Rattner, Sutra Sayings
"When one loves, one does not calculate."
~ St. Therese of Lisieux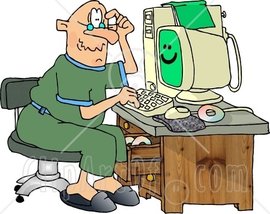 Transmutation Beyond Computation

Computers are great
and demonstrate
technology that's fine.

But we can't compute
the Absolute —
The Mystery Divine.

We'll never measure
our greatest  treasure –
The gift of Life sublime.

But without computation —
in meditation —
To Heaven we may climb,

And find elation
beyond calculation –
Transcending space and time.


Ron's spoken explanation and recitation of "Transmutation Beyond Calculation"




Ron's written explanation of "Transmutation Beyond Calculation"

Dear Friends,

After retiring from legal practice in 1992, I immensely enjoyed many years of introspective semi-seclusion in my San Francisco high-rise hermitage, without a computer, TV, or daily newspaper. Rather than following worldly "news", I preferred to pray, meditate and reflect about perennial spiritual wisdom.

Until then, my public behavior mostly continued to appear "normal" by worldly standards, though inwardly I was processing a radically zen-like change of life.

So many friends and relatives believing that Ron was still a "normal" worldly person, kept urging me to get a computer and go online. Especially because my beloved Guruji had encouraged my intention to "think about God" after retirement, I adamantly refused to go online with the rest of the world.

And privately I wrote these lines", which I shared with few others:

Inner Net, Not Internet

Ron's going off-line,
out-of-line, out of linearity.
While the world wants ever more information,
Ron seeks infinite inspiration:
In the Unknown, in the Mystery –
The Mystery of Divinity.

Ultimately, in 2004 I bought a computer to help my son Josh resolve legal problems with his corporate landlord. Soon afterwards I wrote and shared online the foregoing whimsical poem, "Transmutation Beyond Computation", which I've posted above with spoken explanation and recitation, for your enjoyment and possible edification.

Fourteen years after reluctantly going online, I now greatly appreciate miraculous computer technology which has become an essential tool in my life. But still I adamantly endorse prioritizing mindfulness and introspection over following fake "news" or gossip or online worldly trivial pursuits like twittering, tweeting, messaging etc..

So the essential message of "Transmutation Beyond Computation" remains valid, and I hope you'll consider it.

As George Orwell accurately observed in his prescient classic "1984",

"Reality exists in the human mind, and nowhere else."



So especially in these dystopian times it is crucial that our mental programming come from the Sacred Heart of Humanity, and not from monopolistic corporate media.
And so may it be!
Ron Rattner