"Just as the strong current of a waterfall cannot be reversed,
so the movement of a human life is also irreversible."
~ Buddha
"Life is a series of natural and spontaneous changes.
Don't resist them – that only creates sorrow. Let reality be reality.
Let things flow naturally forward in whatever way they like."
~ Lao-Tzu
"If you realize that all things change,
there is nothing you will try to hold on to.
If you are not afraid of dying,
there is nothing you cannot achieve."
~ Lao Tzu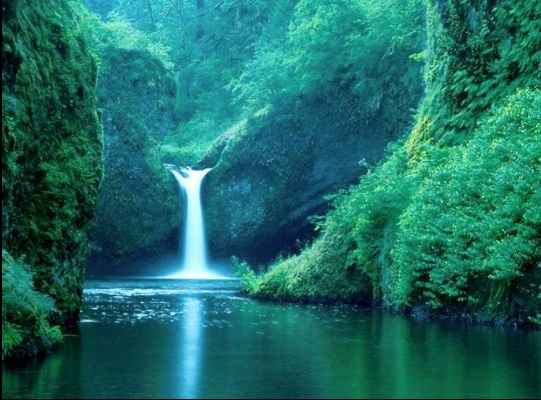 Like A Waterfall

Like a waterfall
is the course of your life.

Arising mysteriously from
interdependent karmic causes,
its current flows irreversibly and irresistibly –

Out of this impermanent world
of ever changing forms and phenomena,
and into Eternal Mystery.

You have no destination option.

So, choicelessly and unresistingly,
let go, and go with Life's flow –
Now!.

Inevitably it will carry you
to an infinite ocean of Eternal Awareness.

There – like contents of a time release capsule –
your illusion of separateness from Source
will melt and merge timelessly
in Truth, Existence, Bliss.

There you will BE –
Eternally –
Wholeness, Holiness, SELF.

And so it shall be!


Ron's audio recitation of Like a Waterfall