"we here highly resolve that these dead shall not have died in vain —
that this nation, under God, shall have a new birth of freedom —
and that government of the people, by the people, for the people,
shall not perish from the earth."
~ Abraham Lincoln – Gettysburg, Pennsylvania, November 19, 1863
"Love and compassion are necessities, not luxuries.
Without them humanity cannot survive."
~ Dalai Lama
"It is under the greatest adversity that there exists the greatest potential for doing good,
both for oneself and others." 
~ Dalai Lama
"Our task must be to free ourselves…
by widening our circle of compassion
to embrace all living creatures
and the whole of nature and it's beauty."
~ Albert Einstein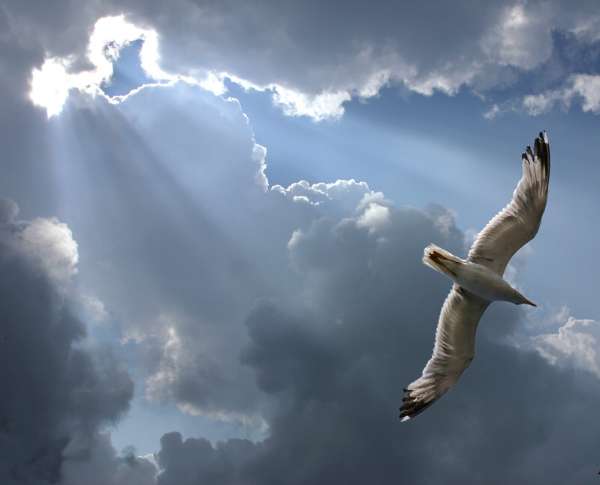 Since its inception following the American Civil War, Memorial Day has commemorated the passing of men and women who died while participating in US wars against and amongst other people. But today as we enjoy passing pleasures of a long holiday weekend, many Americans have forgotten the sacred spirit with which Memorial Day was inaugurated – a spirit recognizing and honoring the sanctity of Life.

Now as humanity's insane armed internecine conflicts continue, and as people continue dying and suffering needlessly for questionable causes instigated by sociopathic or psychopathic "leaders", isn't it time for us to rededicate Memorial Day to the sacred spirit with which it originated?

Today we are experiencing world-wide environmental crises against not just human life but against all life-forms on our precious planet, and against Mother Nature which birthed us all.

Unrestrained corporate capitalism coercively and insidiously exploits and injures vulnerable people and myopically plunders, depletes and corrupts finite planetary resources which sustain life. Billions of people suffer needless death, displacement, poverty, starvation, injury and avoidable disease, while obscenely privileged plutocrats greedily acquire power and excessive material wealth far beyond their conceivable needs.

Until now, much of humanity has suffered illusionary psychological separation from Nature allowing unsustainable ecological desecration of our precious planet and barbaric exploitation of vulnerable people and other life-forms.

Isn't it now urgently imperative for us to elevate our societal awareness and to realize at long last that Nature is our nature; that Nature knows best and will have its Way; that we are not dependent upon exploitation of our planet or others but interdependent with all life thereon; that we can no longer unsustainably exploit Nature and others without dire consequences?

In solemnly observing Memorial Day 2017, let us resolutely re-dedicate Humankind to our renewed and ever elevated awareness of the sanctity of all Life – not just human life.

And with such elevated awareness let us end insane internecine conflicts and unsustainable exploitation of our precious planet and of susceptible sentient beings, and let us peacefully and democratically, harmoniously and happily, co-exist with each other and with all other life on our precious planet Earth.

And so it shall be!



Ron's Commentary on the Sacred Spirit of Memorial Day

At its inception over one hundred fifty years ago the US Memorial Day holiday honored those who died and was dedicated to the aspiration that the country would never again experience such devastating death and destruction, as eloquently uttered in Lincoln's Gettysburg address that

"we here highly resolve that these dead shall not have died in vain — that this nation, under God, shall have a new birth of freedom — and that government of the people, by the people, for the people, shall not perish from the earth." ~ Abraham Lincoln – Gettysburg, Pennsylvania, November 19, 1863

Regrettably Lincoln's vision and aspiration have not yet been realized, and the death and destruction which he movingly decried have persisted and extended in ways he probably could never imagine.

The United States of America has become a colossal world empire perpetually involved in wars, either directly or vicariously. It is possible that the US has killed more than 20 million people in 37 "victim nations" since World War II, including millions of non-combatant civilian women and children.

Moreover, especially since the recent "red pill" election of Donald J. Trump as US President, it has become painfully evident to many Americans that their government is no longer a democracy – that US government of the people, by the people, for the people has insidiously been co-opted by a few international oligopolists who have instigated a government of, by and for multinational corporations and billionaires serving less than 1% of Humankind.

Trump's election and his initial appointments, actions and policies apparently have triggered unprecedented worldwide social unrest and adversity, with many people believing that we are experiencing a serious regression of social progress, and even fearing a World War III nuclear holocaust or end of planetary ecology supporting life on Earth as we have known it.

Yet these critical times of immense jeopardy and suffering can afford us an extraordinary evolutionary opportunity for promoting world peace and rededicating Humanity to the sanctity of all life on Earth. As His Holiness the 14th Dalai Lama has observed:

"It is under the greatest adversity that there exists the greatest potential for doing good, both for oneself and others." 

So, inspired by the Dalai Lama, we have posted the foregoing essay and videos intended to help us rededicate Humanity to the sanctity of all life on Earth.

Whether or not we are citizens of the American empire, may we all compassionately commemorate Memorial Day by rededicating ourselves to the sanctity of universal peace and to the welfare of the World and all life thereon.

May we peacefully and democratically, harmoniously and happily, co-exist with each other and with all other Life on our precious planet Earth.

And so may it be!

Ron Rattner