Posts Tagged 'Tibetan Book of the Dead'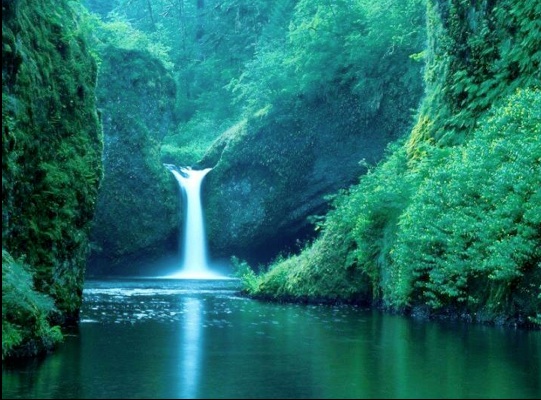 "Death is truly part of life … 'what we called death is merely a concept'."
"This happens at the gross level of the mind.
But neither death nor birth exist at the subtle level of consciousness that we call 'clear light.'"
~ H.H. Dalai Lama, citing Tibetan Book of the Dead.

"Everything is changeable, everything appears and disappears; there is no blissful peace until one passes beyond the agony of life and death."
~ Gautama Buddha
"And it is in dying [to ego life] that we are reborn to eternal life."
~ St. Francis of Assisi, peace prayer, edited by Ron Rattner

"Normally we do not like to think about death. 
We would rather think about life. Why reflect on death? 
When you start preparing for death you soon realize 
that you must look into your life now… and come to face the truth of your self. 
Death is like a mirror in which the true meaning of life is reflected."
~ Sogyal Rinpoche
"Birth and death are virtual,
but Life is perpetual."
~ Ron Rattner, Sutra Sayings
"As we lose our fear of leaving life,

we gain the art of living life."
~ Ron Rattner, Sutra Sayings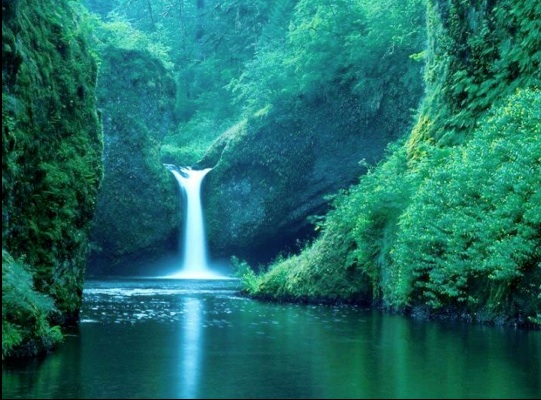 Ron's Introductory Commentary on Knowing Death to Know Life.

Hundreds of Silly Sutras stories, poems, essays, aphorisms, memoirs, and quotations are dedicated to helping raise our collective spiritual consciousness, and to enabling us to live happier lives, both individually and societally.

Paradoxically many such postings intended to help us live happier lives, address death and dying.

Physical death is inevitable and natural. But most people fear death, believing it ends life. In much of American society dying is largely a taboo subject, with euphemistic language used to describe death. And Americans usually die in hospitals or other institutions, and not at home surrounded by family.

For millennia traditional societies have recognized inevitable physical death as part of life, and have evolved elaborate traditions and teachings about death. For example, ancient Egyptians and Tibetans have codified such teachings in 'Books of the Dead'. My Guruji, Shri Dhyanyogi Madhusudandas, ran away from home at age thirteen in search of experiential answers to the inextricably interrelated eternal questions of "Who am I?" and "What is death?".

To help us transcend fear of death and dying, I have included below the poem "Know Death to Know Life; Know Death to Know That There is No Death", and an excellent embedded documentary The Tibetan Book of the Dead, narrated by Leonard Cohen, together with its narrative text.

The video was produced in two parts by NHK Japanese TV, and includes authentic footage of Tibetan death teachings and practices in Ladakh and statements by the Dalai Lama. If you can't find time to watch it, I recommend you read the partial narrative which is eloquently expressed in the film by Leonard Cohen.

May these teachings help enable us to lose the fear of leaving life and gain the art of living life.

And so may it be!



Know Death to Know Life;
Know Death to Know That There is No Death.

In phenomenal polarity reality
the idea of life, implies the idea of death.

All that appears disappears.

So, to live and to know earth-life,
we must experience and know earth-death.

But to Know and to Be that Consciousness
which is eternally aware of both earth-life and earth-death,
is to know that, beyond all appearance and disappearance,

There is no death –
only THAT which Knows.

So, to truly know Life is to Know Death.

And to truly know death
is to Know that there is no death.


Ron's audio recitation of "Know Death to Know Life; Know Death to Know That There is No Death".




NHK documentary "The Tibetan Book of the Dead", narrated by Leonard Cohen.




Documentary Narrative*.


Although everything on Earth seems stable and solid, nothing here is permanent. Like water, snow and ice, life is always shifting and changing form. All existence is one kind of state or another. This means living in an atmosphere of uncertainty – moving without a place to rest.

In this world, we pass through the spiritual state of physical existence. Here, we want to make something lasting and secure, but no one has been able to accomplish this. Our life is always in the hands of death. At death, our experience is completely out of our control. Our experience is completely naked.

What is the best path through this spiritual state? It is a question of waking up right now, looking at our own mind. Look at it when it is calm and still and when it is running wild. This is what Buddha did and what he taught. This is what Jesus meant when he said, "The Kingdom of God is within you."

Soon we all will die. All our hopes and fears will be irrelevant.

Out of luminous continuity of existence, which has no origin and which has never died, human beings project all the images of life and death, terror and joy, demons and gods. These images become our complete reality. We submit without thinking to their dance. In all the movements to this dance, we project our greatest fears on death and we make every effort to ignore it.

Illusions are as various as the moon reflecting on a rippling sea. Beings become easily caught in the net of confused pain. We must develop compassion as boundless as the sky so that all may rest in the clear light of our own awareness.

At death, we lose everything we thought was real. Unless we can let go of all the things we cherished in our life we are terrified. We cannot stop struggling to hold on to our old life. All our fear and yearning will drag us into yet another painful reality.

We are always wandering through transitional spiritual states. Difficulty in leaving behind our old life can cause us to wander in painful uncertainty.

The spiritual state of dying lasts from the beginning of the body's physical collapse until the body and consciousness separate.

While we are living, the elements of Earth, water, fire and air together support and condition our consciousness. Death occurs when this is no longer the case. Now, without the screens and filters of daily life, at this time, mind itself can be seen directly. In the spiritual state of dying, it is important to recognize our own true nature.

At death, there is an experience of piercing luminosity, pure white light, the clear radiance that rises directly from our own basic nature. Now, there is no darkness, no separation, no direction and no shape, only brilliant light. This boundless sparkling radiance is mind, free from the shadows of birth and death – free from any boundaries of any kind.

Now all pervasive light engulfs us completely. All of space is dissolved into pure light. This radiance is the mind of God, the mind of all the awakened ones. Recognizing this is all that is necessary for liberation from birth and rebirth. If we do not recognize our divine nature, a dreamless sleep will happen.

In three days time, all emotions will be vivid and intense. Though it seems we are entering into a new reality, it is still the reality of our own mind.

Wandering back to the familiar sites and people of our old life, our own mind will arise before us in unfamiliar ways. We may not know if we are alive or dead. Even so, we may see our family crying. We must leave our former life behind if we are to progress.

If the we are unable to recognize the luminosity of mind itself, our experience now takes the shape of random imagery of our former life. We see our friends and relatives calling out to us and they cannot hear our replies. Death has cut us off from them and sorrow strikes our heart. We see our family and relatives crying. We can see our bed but we are no longer the one lying there. Instead, there is a corpse.

Soon we will experience the intense presence of our own emotional states as peaceful and raging light forms. Now, we will meet our mind in the form of projections which seem vivid and entirely real. Now we will see penetrating blue light shining all around us. This is the essence of consciousness, God (Buddha). The wisdom of God is like a mirror reflecting everything. God is the form of consciousness in its complete purity. This wisdom is inseparable from our own heart. But also we will see a diffused white light which we must avoid if we are to achieve liberation. If we follow the allure of the soft white light, we will find ourselves ensnared in the temporary pleasures of being born as a god, living in Lordly ignorance of the passage of time and subject to unexpected death.

If this path is taken, the wisdom of our very heart and mind takes the form of spiritual entities. There will be peaceful spiritual entities that emanate from our heart and wrathful ones that emerge from our brain.

They will appear one by one and then all together. The peaceful spiritual entities are complete and immovable. If we cannot bear to enter their vast benevolent space, if we cannot let go of self-centeredness and fear, these deities will become terrifying wrathful ones. If we recognize them as an expression of our own mind, they are the unsparing face of wakefulness.

The wrathful forms emerging from the brain appear before us actually and clearly as if they were real in their own right. The terror and anger we feel are our own efforts to evade from being completely awake. We wander uncertainly in the landscape of our own mind. If we recognize this as our own projections, liberation is instantaneous.

These wrathful forms are the presence of our innate wisdom, the vivid form of our own wakefulness. We must recognize them as a reflection of our own mind. Recognition and liberation are simultaneous.

All of us feel sparks of anger, flickers of passion, and twinges of jealousy during brief moments. From these seeds, we grow to become the jealous person. We say "this is what I am" and we act accordingly. But these are just our masks and we forget that we are wearing them. We run from the masks that others wear. The wrathful spiritual entities are our own mind and it is impossible to run away from them. They are the sharpness of our own clarity. They are all in our mind.

Then altogether and all at once, the peaceful and wrathful spiritual entities come before us. If we do not recognize them as our own projections, then they transform into the terrifying image of the Lord of Death. This too is our own projection. But if we don't accept that, our fear and turmoil force us to wander on in terror to the spiritual state of rebirth. We leave the spiritual state of the nature of mind. Again we are lost and wandering, so now we seek to end our suffering by being born into a solid and familiar place.

Now in the spiritual state of rebirth, all our senses have become extremely acute. Our consciousness is like a body without substance. In this body, we can, by a mere thought, travel to anywhere. As if we have miraculous powers, we can pass through mountains and circle the universe. We can enter anywhere but nowhere can we rest.

In the pain of our endless wandering, the thought of being born now promises great relief. We can still see our family, but we no longer know we are with them. We are driven on the winds of hope and fear like a leaf that is carried in the wind.

If we are still unable to recognize our own nature, our anger, lust and confusion become ever more intense, ever more solid. They at last appear to us as entire realms where we may stop and dwell. The image of our former body becomes faint and the image of our future body becomes clear. Any birth seems better than his current pain.

Since everyone is caught in these spiritual states of suffering, what can we do? People make hell realms out of their own anger. They make worlds out of passion. We project our emotional states and believe it is the real world. But no matter what, everyone longs for compassion. Everyone wishes to be awake. The best thing is to develop genuine compassion for all living things and for ourselves too. If we do not truly care for others we cannot know our own mind. We can have lofty insights and pure impulses, but then return to our old habits without even noticing it. We must work all the time to open our hearts and look for the truth. Otherwise there is neither understanding nor a purpose for understanding. Also, as life goes by, it is a good idea to keep your sense of humor.

We are now coming to the end of our journey. As we reach the end of the spiritual state of rebirth, the features of the world we are to enter will become very clear to us. If we pay attention now, we will find our way to a favorable rebirth.

We are now on the path to rebirth. We must choose carefully where we are to be born. In all the possibilities that are present before us, we must choose our new life. If we choose a good human birth in a good place, we can continue on the path of recognizing our own mind. Even though we are desperate for a home, a dark cave in a forest can lead to a birth in the animal realm. If we are consumed by yearning, the realm of hungry ghosts can become a never-ending realm of hunger and thirst for us. Rage, bitterness, and anger open all the images of hell. It is best to avoid the extremes of pleasure or pain when selecting a new birth. It is best to be born where we can still recognize the luminous essence of our own mind.

We will not remember much of our journey when we are born again. It will be like starting out new. Though death is always something to be mourned, being born is not something to be celebrated. There is an old saying: "When we are born, we cry, but the whole world is overjoyed. When we die, the world cries and we can become overjoyed when we find the great liberation."

*Source: Kevin Williams, http://www.near-death.com/religion/buddhism/commentary.html