Composting Life's Sufferings
"All formations are 'transient' (anicca); all formations are 'subject to suffering' (dukkha); all things are 'without a self' (anatt ). Corporeality is transient, feeling is transient, perception is transient, mental formations are transient, consciousness is transient. And that which is transient, is subject to suffering. "

~ Buddha

"Suffering is the way for Realization of God."

~ Sri Ramana Maharshi

"There are those who say that in their heaven there is no suffering.
But if there is no suffering, how can there be happiness?
We need compost to grow flowers, and mud to grow lotuses.
If you know how to make good use of the mud, you can grow beautiful lotuses.
If you know how to make good use of suffering, you can produce happiness."

"We do need some suffering to make happiness possible.
And most of us have enough suffering inside and around us to be able to do that.
We don't have to create more."
~ Thich Nhat Hanh

"Both suffering and happiness are of an organic nature, which means they are both transitory; they are always changing. The flower, when it wilts, becomes the compost. The compost can help grow a flower again.
Happiness is also organic and impermanent by nature.
It can become suffering, and suffering can become happiness again."
~ Thich Nhat Hanh

"The ground's generosity takes in our compost and grows beauty!
Try to be more like the ground."
~ Rumi

"Earth is a world of mysterious interdependently co-arising complexities,
which we're constantly composting, but can't comprehend."
~ Ron Rattner, Sutra Sayings 

"No matter how we strive, no body leaves alive."
~ Ron Rattner, Sutra Sayings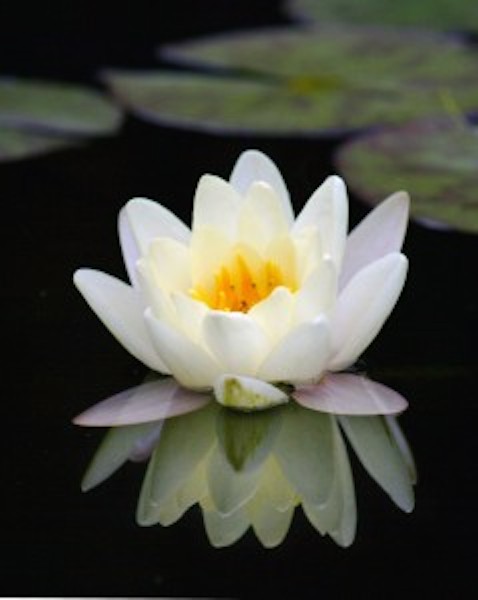 Composting Life's Sufferings
Introduction to "Composting Life's Sufferings"
Dear Friends,
The following comments on "Composting Life's Sufferings" are dedicated to helping us insightfully examine and improve our lives as human beings on planet Earth, where suffering is inevitable. They metaphorically view our physical lifetimes as natural evolutionary processes, by comparing them to the composting process, well known to organic farmers and gardeners, and to urban waste processors.
They are intended and dedicated to encouraging us to skillfully process our psychological 'garbage', and thereby to experience ever increasing happiness, and ultimate fulfillment of our deepest inner aspirations.
And so may it be!
Ron Rattner

Comments on "Composting Life's Sufferings"

In Nature, everything's energy – E=mc2. And nothing's wasted; all energy is conserved. Eventually everything is recycled.

As part of Nature, all human bodies are recycled. Every physical body inevitably dies, disintegrates and is returned to Mother Earth.

"No matter how we strive, no body leaves alive."
~ Ron Rattner, Sutra Sayings


But each physical human body is survived by subtle bodies: astral, mental, and causal.
And – like all else in Nature – these subtle bodies are not wasted. After persisting in other planes, most are recycled. They are accessed and used as 'software' for other physical bodies, in a process known as reincarnation. In very rare cases they may transcend all worlds of form, and merge with infinite eternal Awareness – their Source.

Composting is a natural recycling process. Biodynamic farmers and organic gardeners know that organic material can be composted, recycled and re-used as mulch for growing new plants. Composting enriches the ground where new plant-life is cultivated, and so hastens Nature's continuing recycling processes.

Just as composting physical garbage can hasten our garden's growth, we can advance our spiritual growth process by composting our 'psychological garbage'. Thus, Buddhist master Thich Nhat Hanh counsels us to metaphorically compost our anger to transform it into "peace, love, and understanding", and our suffering to "produce happiness".

Human life has inevitable 'ups and downs', difficulties, and challenges. Though we appear physically different, mentally and emotionally we all share similar 'software', with which we process life's challenges.

Therefore, let us naturally and cooperatively 'compost' earth-life's unavoidable challenges and sufferings by lovingly, fearlessly and faithfully following our heart.

"The way is not in the sky.
The way is in the heart."
~ Buddha


Invocation

May we fearlessly follow our heart
to naturally and harmoniously process suffering
by "composting" our "psychological garbage"
for ever growing "peace, love, and understanding"
to "produce happiness", and ultimate
fulfillment of our deepest aspirations.

And so may it be!

Ron Rattner