"Seek first the kingdom of heaven,
which is within."
~ Matthew 6:33; Luke 17:20-21
"Follow your heart – even if it contradicts my words."
~ Shri Dhyanyogi Madhusudandas
"We are shackled by illusory bonds of belief.
Freedom is beyond belief."
"It's better to be a seeker with many questions,
than a Guru with all the answers."
~ Ron Rattner, Sutra Sayings
"Love is the only sane and satisfactory
answer to the problem of human existence."
~ Erich Fromm
"Honor your Heart, over your rational mind;
use your mind to serve and follow your Heart.."
~ Ron Rattner, Sutra Sayings
Path of devotion:
"Adoration of the Infinite,
not adulation of the incarnate."
~ Ron Rattner, Sutra Sayings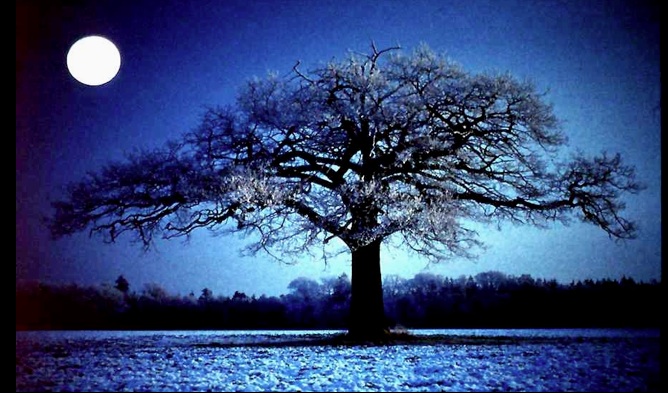 Introduction

The following poem, which cautions about cults, was composed after I'd begun questioning rigid religious belief systems and dogma, and certain hierarchic spiritual or religious organizations. As explained in comments following the poem, this disillusionment led to my mostly looking within for life guidance, and to regard myself as an "Uncertain Undo" seeking relief from belief, rather than as a "Born-again Hindu".

Seekers Beware!
Do not seek wisdom
of the occult
in a cult,

Lest cult inculcation
into cult culture
leaves you a cult captive.

Seek liberation, not cult approbation.
Seek illumination, not cultivation.

So seek and pursue
the one path that's true;

Seek and follow
your Heart.


Ron's audio recitation of "Seekers Beware!"



Ron's Explanation of "Seekers Beware":

Background

After my beloved Guruji, Shri Dhyanyogi Madhusudandas, returned to India in 1980, I met and learned from other spiritual teachers, in addition to Guruji's successor, Shri Anandi Ma. But I always maintained my heartfelt inner relationship with Guruji – above all other teachers.

For many years I considered myself a "born-again Hindu" and was mostly attracted to Indian spiritual teachers. But gradually I began questioning rigid religious belief systems and dogma, and certain hierarchic spiritual or religious organizations.

Beginning in 1987, I was especially attracted to the devotional path of Amritanandamayi (Ammachi) of calling and crying to the Divine. And for seven years I attended many of her US darshans and regular programs at her San Ramon ashram.

At first I experienced an exceptionally powerful devotional ambience around Ammachi. And I was much moved by her soulful singing of bhajans calling to the Divine. However, my experience of devotional blessings around Ammachi, and my enthusiasm for her darshans, gradually diminished and eventually ended in distressing disillusionment.
( See https://sillysutras.com/other-teachers-mata-amritanandamayi-ammachi-rons-memoirs/; and https://sillysutras.com/from-mata-amritanandamayi-to-amma-shri-karunamayi-rons-memoirs/ )

I was especially distressed on learning facts about Ammachi's organization revealed in a spiritual memoir published by Gail Tredwell (aka "Gayatri") entitled "Holy Hell, A Memoir of Faith, Devotion and Pure Madness" containing many shocking but truthful revelations.

On learning those facts, I realized that I'd been naively projecting purported perfection and infallibility, upon Ammachi and a few other Eastern teachers, rather than seeing them as limited humans, though perhaps further evolved in spiritual awareness. That realization was an important learning experience, which motivated me to emphasize following my heart for life guidance, and to regard myself as an "Uncertain Undo" seeking relief from belief, rather than as a "Born-again Hindu".

Moral of the Story

Some of us may be blessed to meet inspiring spiritual teachers, gurus or saintly people on whom we may project and, accordingly, in whom we may perceive perfection.  I have done this with my beloved and venerable Hindu guru, Sri Dhyanyogi Madhusudandas, and with a few other "enlightened" spiritual teachers.  But Guruji humbly taught:
"Follow your heart – even if it contradicts my words."

~ Shri Dhyanyogi Madhusudandas

And I have realized the wisdom of Albert Einstein's observation that
"The cult of individual personalities is always . . unjustified."
~ Albert Einstein

So my devotional path has been:

"Adoration of the Infinite,

not adulation of the incarnate."

~ Ron Rattner, Sutra Sayings
Thus, ultimately, I've learned from inner and outer experience that "incarnation is limitation", and that however evolved an incarnate being may be s/he is fallible.  Here on Earth, where we experience eternal life via mortal physical bodies, it seems that human fallibility 'goes with the territory' – that "to err is human".

I've realized that we need to rely vigilantly both on our powers of discrimination and on our divine intuitive insights. But, that whenever in doubt, it is wise for us to to honor intuition over intellect, and to find guidance in our heart – not our head.

If a spiritual teacher (or other expert authority or pundit) speaks or behaves in ways that don't make sense to us, we should listen to our heart, and not the pundit. We should act without fear or concern for opinions of others, who may disagree.

Also I've learned that we must still our ego-mind to hear our heart, instead of heeding the 'voice in our head'. Thereby, accessing our inner wisdom helps us transcend many earthly limitations and so resolve problems created by astral entities or lower levels of human consciousness.

And so may it be!

Ron Rattner