Posts Tagged 'Sutra Songs'

Butterflies are living
metaphors for metamorphosis.
~ Ron Rattner, Sutra Sayings
"What the caterpillar calls the end,
the master calls a butterfly."
~ Richard Bach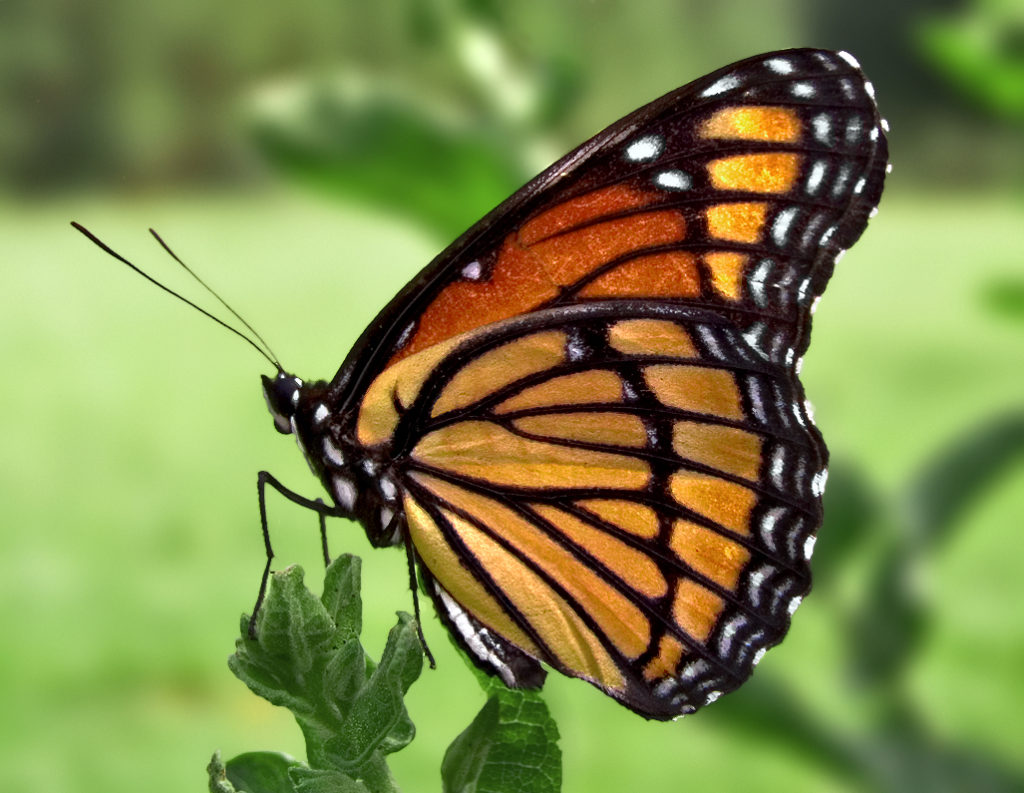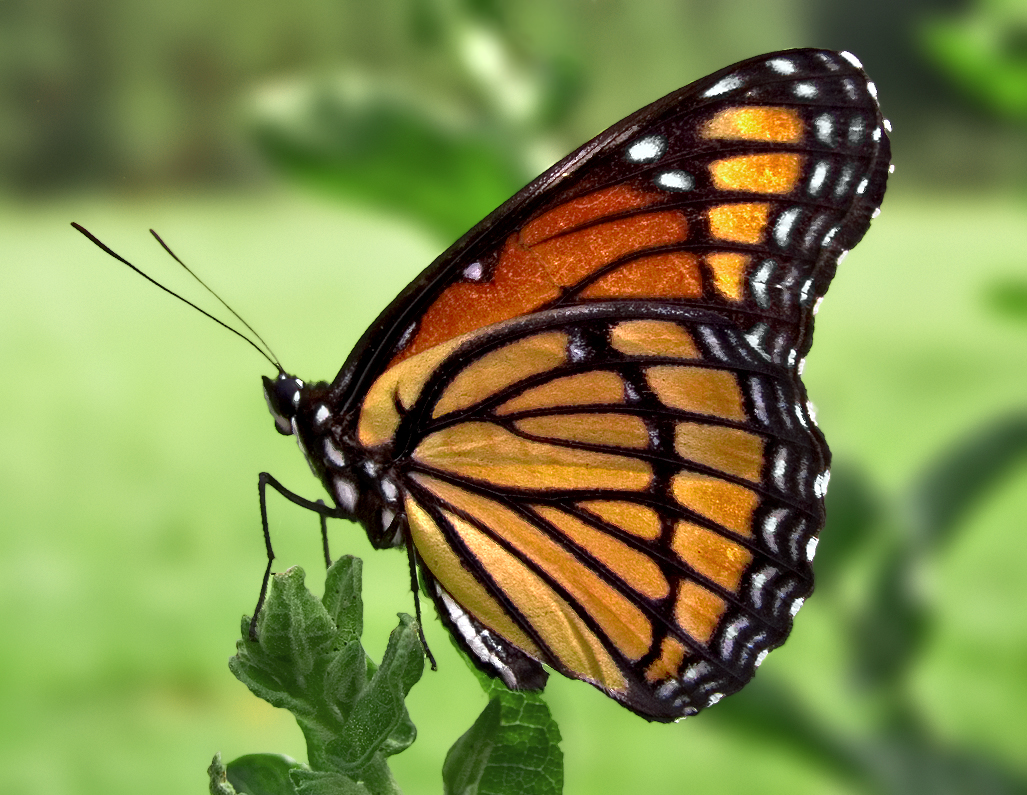 Ron's Introduction about composing "We're Just Butterflies In A Caterpillar World"

After my mid-life spiritual awakening and newfound interest in spiritual evolution, I began to regularly and reflectively walk alone by San Francisco Bay, as a kind of informal spiritual practice.

While walking by the Bay, I synchronistically began "channeling" spiritual sayings, rhymes and poems. Often, too, I'd spontaneously sing original melodies to accompany my poems and rhymes. As I walked, I regularly wrote the words that came to me. But, mostly I forgot the melodies, which I couldn't write.

One of the few songs with melody that I remembered, I called "Come Be Butterflies in a Caterpillar World." It was "channelled" as I reflected on beautiful butterflies as living metaphors for metamorphosis.

After composing the butterfly song I rarely sang it, and it wasn't otherwise performed or known to others except for a few of my friends.

Synchronicity Story about first public performances of "We're Just Butterflies In A Caterpillar World"

But beginning in late 2008 Rob Tobias, an Oregon musician/songwriter/singer and videographer, and longtime partner of my niece Janice Medvin, started filming me for a biographical documentary record of eccentric Uncle Ron's spiritual journey from litigation to meditation and beyond.

From many hours of raw footage, Rob created a 38 minute documentary film which he titled: "Walks With Ron (A Spiritual Memoir)" Included in the film are various archival audio-visual materials and music written and arranged by Rob. Rob has posted the film on YouTube and encourages its free sharing. (See https://sillysutras.com/walks-with-ron-a-brief-film-about-ron-rattner/)

In sharing my stories on film with Rob, I sang the butterfly song. Rob liked it, worked out musical notation, and began singing the song solo and in performances with his band, The Northwest Express. And in 2012 he released a professional CD including the song. You can find his recording at RobTobias.com.

In early July 2012, Rob repeatedly sang the song at the Oregon Country Faire, to appreciative audiences. On returning home to Eugene, he was amazed to find that someone anonymously had posted a sign on a telephone pole across from his house, that said, "Be a Butterfly in a Caterpillar World."

Here it is: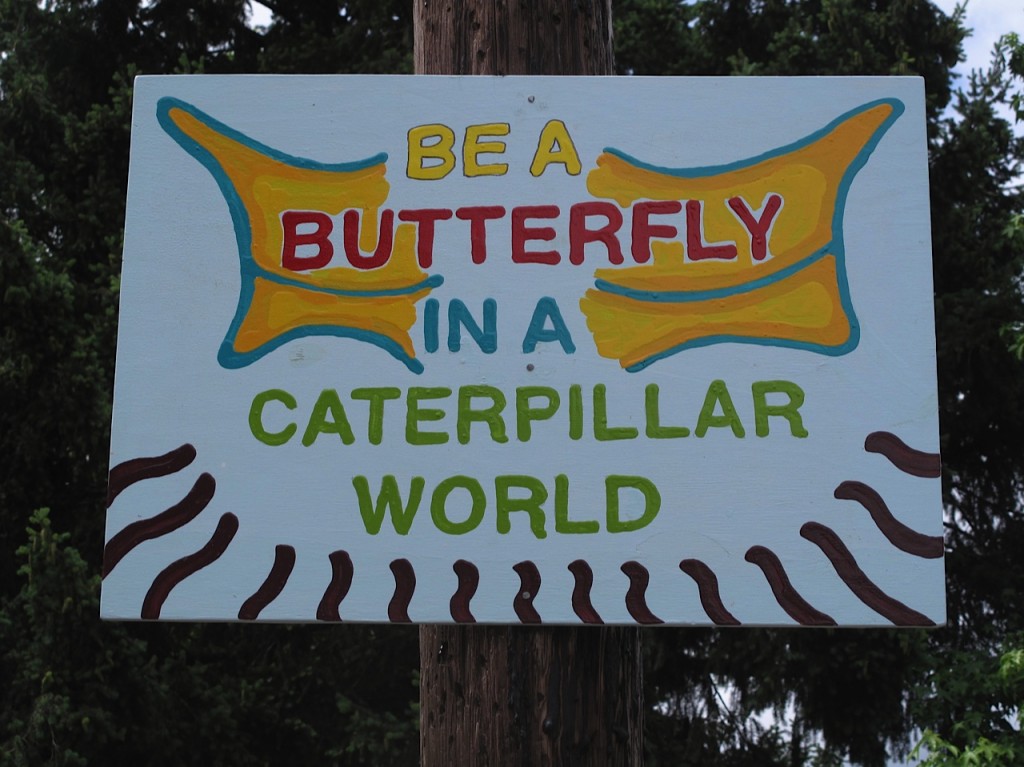 Despite repeated inquiries, Rob could not discover the sign's mysterious origin. But after viewing its message countless times, in September 2012 Rob decided to give a Rosh Hashanah talk about metamorphosis and transformative change as co-leader of a Jewish Renewal group in Eugene. On explaining this decision to his co-leaders, Rob offered to show them the butterfly sign which had been in place earlier that day. But on returning home with his friends, Rob discovered that the sign had suddenly disappeared, just as mysteriously as it had suddenly appeared weeks before in July.

In October 2012, during a trip to New England, Rob unexpectedly and synchronistically performed the butterfly song in Burlington, Vermont at a school assembly of over 300 enthusiastic children, and at a hipster pub where four children mysteriously appeared to do a butterfly dance. [A youtube video of Rob's performance at the school assembly is embedded below.]

Ron's dedication of We're Just Butterflies In A Caterpillar World

As a heartfelt participant in our collective evolutionary transformation into an enlightened new age of harmony, peace and joy, I humbly offer this butterfly song.

May it remind us of our divine human potential to discover – like caterpillars – a previously unimaginable wonderful new life reality beyond our "self-woven karmic cocoons".

To Life! Enjoy!!


Ron's audio singing of We're Just Butterflies In A Caterpillar World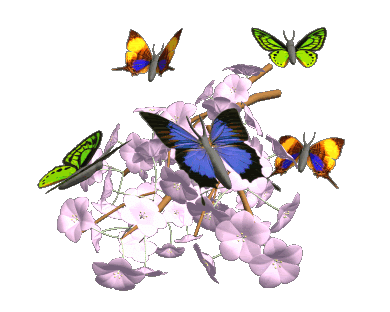 Lyrics – We're Just Butterflies In A Caterpillar World

We're just butterflies,
We're just butterflies,
We're just butterflies,
In a caterpillar world.

Hey we're flyin' high,
See us flutter by,
Way up in the sky,
In a caterpillar world.

[1st Refrain]

After many moons
In our cocoons,
Totally transformed we've been,
From chrysalis to crystaline.

Then, leaving cares and apprehensions
We've flown to joyous new dimensions.
But the world keeps creeping and crawling,
So we're just flying and calling.

Come be butterflies,
Come be butterflies,
Come be butterflies,
O'er a caterpillar world.

Wake up and arise,
Fly up to the skies,
Come be butterflies
From a caterpillar world.

Come now claim your prize
To be very wise
Flying through the skies
O'er a caterpillar world

[2nd Refrain]

Until bye and bye,
Never knowing why,
You've soared ever high
To a beautiful heaven above.

[2nd Refrain]

Rob Tobias singing We're Just Butterflies In A Caterpillar World at Integrated Arts Academy, Burlington VT:




Remember God, forget the rest.
Forget who you think you are,
to know what you really are.
~ Ron Rattner, Sutra Sayings
"Let never day nor night unhallow'd pass,

But still remember what the Lord hath done."

~ William Shakespeare
Remember then:
There is only one time that is important – Now!
It is the most important time because it is the only time when we have any power.
~ Leo Tolstoy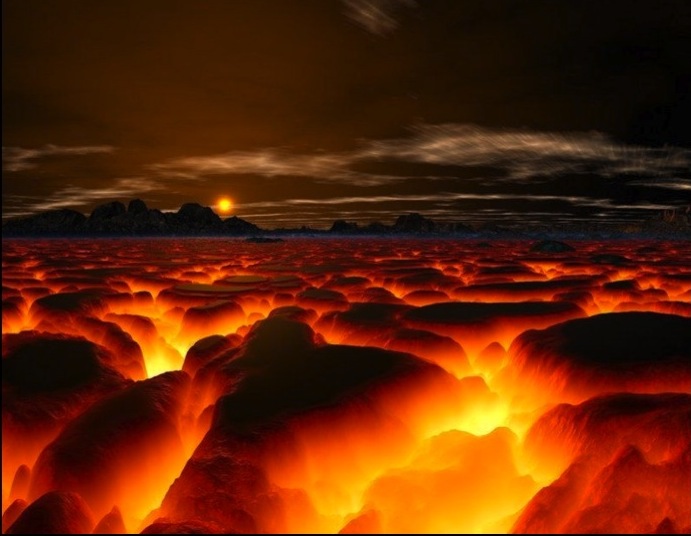 Remember!

Don't forget what you knew
before you withdrew,
from dwelling in Heaven's domain.

Recall your affinity,
with dazzling Divinity,
and in that Presence remain.

Remember with gratitude,
life is beatitude,
even its sorrows and pain;

For we're all in God's Grace,
every time, every place,

and

Forever (S)HE will reign!


Ron's audio singing of Remember