Posts Tagged 'transfiguration'
"The identification of pure awareness with the mind and its creations

causes the [mistaken] apprehension of both an objective world
and a [separate] perceiver of it."

~ Patanjali – Yoga Sutras
"A wise man, recognizing that the world is but an illusion,

does not act as if it is real, 
so he escapes the suffering."

~ Buddha
"Concerning matter, we have been all wrong.
What we have called matter is energy, whose vibration has been so lowered as to be perceptible to the senses. There is no matter."
"There is no place in this new kind of physics both for the field and matter, for the [Quantum] field is the only reality."
~ Albert Einstein
"All things are vibrating energy fields in ceaseless motion. ….
What we perceive as physical matter
is energy vibrating (moving) at a particular range of frequencies.
Thoughts consist of the same energy
vibrating at a higher frequency than matter,
which is why they cannot be seen or touched.
Thoughts have their own range of frequencies,
with negative thoughts at the lower end of the scale
and positive thoughts at the higher."
~ Eckhart Tolle – A New Earth
Lofty intentions fuel our ascensions

to higher dimensions.
So, always aspire to be ever higher.
~ Ron Rattner, Sutra Sayings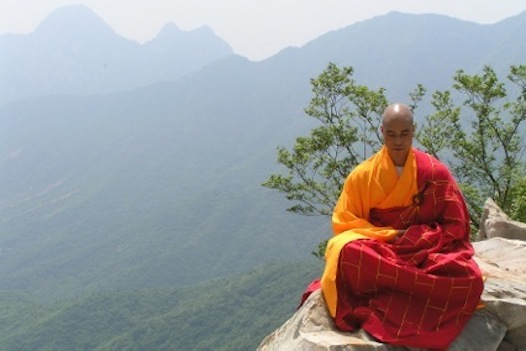 Introduction

Dear Friends,

Most SillySutras postings are intended to inspire our spiritual evolution, and thereby to help us live ever happier lives. The spiritual evolution process is often called "transformation". So today's posting includes quotations, comments and the following pithy poem, (with mp3 recitation) about Transformation – our spiritual evolution and elevation to ever advanced states of Being.

Importance of Transformation is explained in comments after the poetic verses.

Please consider and enjoy this posting.

Ron Rattner

Transformation

Transformation and
transfiguration
– like creation –
are vibration.

So, elevation
of vibration
of creation

brings transformation
and transfiguration
of manifestation.

Ron's audio recitation of "Transformation"



Ron's explanation of "Transformation"

Dear Friends,

Most SillySutras postings are intended to help us live ever happier, loving, and more peaceful lives. Without emphasis on any path or teacher, they are aimed at inspiring our spiritual evolution or transformation from humanity toward Divinity – our experience of highest human potentiality – while we still mentally self-identify as mortals separate from each other and Nature.

Though very rare awakened Buddha-like beings may have completed the transformation from Humanity to Divinity – from human consciousness to superconsciousness – the overwhelmingly vast majority of Humankind are still spiritually evolving and experientially learning and remembering our true Divine Self-identity.
"Here is the test to find whether your mission on earth is finished.

If you're alive, it isn't."

~ Richard Bach



"If you're not dead yet, you're not done yet."

~ Elizabeth Gilbert (quoting her mother)
Mystics tell us that our beautiful planet Earth is an ever impermanent and illusory mental reality created by our behavior and thoughts. 
"We are what we think.
All that we are arises with our thoughts.
With our thoughts, we make the world."
~Buddha
Ancient shamans, seers, and indigenous societies have intuitively known for millennia that there is a cosmic web of life connecting everything and everyone in Nature – from the greatest galaxies to the tiniest sub-atomic particles; that we are each an integral inter-connected part of Nature's web of life – not separate from it; and that,
as Albert Einstein observed:
"Our separation of each other is an optical illusion of consciousness."


Though Einstein's insights revolutionized our scientific understanding of space/time "reality", most humans haven't yet changed their way of thinking about such "reality". 

Until now, most Humankind have mistakenly kept behaving as if separated from each other and Nature, and not part of it.   This behavior has resulted in continuing selfishness, cruelty, wars and unsustainable and disharmonious exploitation of each other and our beautiful planet.


But gradually we are awakening.  From seeing everyone and everything as discrete, and separated by apparently immutable boundaries, we are more and more realizing that everyone and everything shares Universal awareness as our common essence and Eternal Source.


Depending on whether we are in harmony or dis-harmony with Nature, our thoughts and behaviors either hasten or impede our spiritual evolution and transformation.
 

Invocation


Ever mindful of our connection with all Life on our precious planet,

let us act with harmonious loving-kindness and compassion for all beings and lifeforms.

Ever mindful that Nature is our nature,

let us see and cherish Nature in everything and everyone.



Ever mindful that Nature – not ego – is the sole space/time Doer,

more and more let us choose to let go of ego, and

Let Life live us as LOVE!



And so shall it be!



Ron Rattner