"Ego is the biggest enemy of humans."
~ Rig Veda
"The foundation of the Buddha's teachings lies in compassion,
and the reason for practicing the teachings is to wipe out the persistence of ego,
the number-one enemy of compassion."
~ H.H. Dalai Lama
In the pursuit of learning every day something is gained.
In the pursuit of Tao, every day something is dropped.
~ Lao Tzu
"Your task is not to seek for love,
but merely to seek and find
 all the barriers within yourself
that you have built against it."
~ Rumi
As ego goes,
consciousness grows,
until it Knows
– Itself.
~ Ron Rattner, Sutra Sayings
Q. How much "ego" do you need?
A. Just enough so that you don't step in front of a bus.
~ Shunryu Suzuki Roshi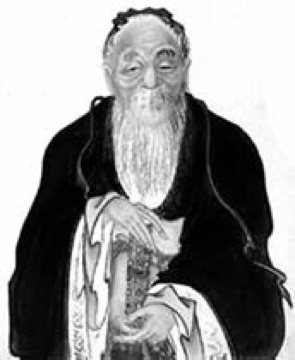 Undo Ego!

There's nothing to do
but undo,

Until you're through and undone.

Then, when nothing's undone,
there's nothing to do,

But to BE –

Free and

ONE!


Ron's audio recitation of "Undoing Ego"
Ron's explanation and dedication of "Undo Ego"
Dear Friends,
For millennia spiritual teachings have identified "ego" as an ultimate impediment to spiritual evolution and realization. Thus, the ancient Vedic seers told us that
"Ego is the biggest enemy of humans."
(Rig Veda ) And the Dalai Lama says that ego is the
"number-one enemy of compassion."
Spiritual teachers refer to "ego" as mistaken human self-identity as a personality separate from eternal Infinite Potentiality – our true identity. Because of ego's supreme significance, numerous SillySutras postings [linked
here
] deal with "ego" as an illusory prison of the mind, causing inevitable karmic suffering. 
I have posted the foregoing quotations, sayings and a poem entitled "Undo Ego!" – to remind us of our critical need to let go of who or what we think we are so we can realize and BE what we really are – ONE with Nature as Infinite Potentiality. 
Every Human – except for rare Buddha-like beings – knowingly or unknowingly is in some evolutionary stage of undoing mistaken ego identity – a process indispensable to our inevitable evolution.
For example, in online spiritual memoirs I tell how (after many years of reciting and following prescribed prayers and practices) I became an
"Uncertain Undo"
looking within to discover and discard remaining ego impediments to spiritual evolution and realization – as eloquently advised by Lao Tzu and Rumi.
"In the pursuit of learning every day something is gained.

In the pursuit of Tao, every day something is dropped."

~ Lao Tzu

"Your task is not to seek for love,

but merely to seek and find
 all the barriers within yourself

that you have built against it."

~ Rumi

Whimsically I've suggested that everyone should "seek relief from belief"; because "on the path of Undo we'll never be through 'til we're an undone ONE".

So as an "Uncertain Undo" I've gradually been letting go of previously accepted beliefs and concepts about humanity, self-identity and reality.

My present paradigm envisions that we are living earth-lives to experience our essential common self-identity as LOVE – each from a unique karmic perspective.  That each of us is here to transcend suffering by uncovering, discovering and undoing our unique barriers to Self realization – our mistaken ego identities and tendencies.
 
So, this post is respectfully offered to help remind us all of our critical need to let go of who or what we mistakenly think we are, so can realize and BE what we really are – ONE with Nature as its Eternal Source. 

And may these undoing ego ideas help us live ever happier lives, until we become "an undone ONE".

And so may it be!

Ron Rattner