Another 'Near Death' Experience? ~ Ron's Memoirs
"There are only two ways to live your life.
One is as though nothing is a miracle.
The other is as though everything is a miracle."
~ Albert Einstein
"Birth and death are virtual, but Life is perpetual."
~ Ron Rattner, Sutra Sayings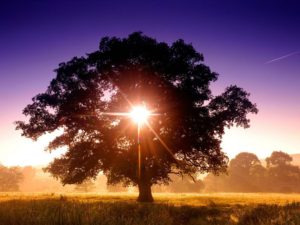 Introduction.

Nowadays, I am often greeted by others with "Hello, how are you?" Almost always, at age eighty four, I spontaneously and enthusiastically respond: "Grateful to be alive!"

I cannot recall when I began so exclaiming this attitude of gratitude. But mostly it has happened since June 29, 2014, when suddenly I was run down by a taxicab and critically injured while crossing a busy San Francisco street.

Here is a memoirs story about that incident which I share with you hoping to inspire for you a similar attitude of gratitude, which has proven for me, and perennially for all who experience it, to be a great blessing. For
"It is not joy that makes us grateful;
it is gratitude that makes us joyful."
~ Brother David Steindl-Rast

My First 'Near Death' Experience [NDE]*

In 1979 I experienced and have written about an extraordinary and unforgettable out of body event [OOB] which in a prior memoir I called a 'Near Death' Experience' [NDE]*. [See https://sillysutras.com/my-near-death-experience/ and *footnote about NDE's.]

During that experience, I mistakenly believed that I had suffered a stroke and was dying. But I later was told (by my Guruji) that I had not experienced illness but a sudden infusion of Divine shakti energy. So it is unlikely that I suffered from diminished vital signs which are usually associated with NDE's. Nonetheless, that extraordinary and unforgettable OOB event significantly advanced the spiritual transformation process which had begun with my 1976 realization and rebirth experience.

That transformation process has blessed me with ever increasing self-identification as eternal spirit rather than as mere mortal body/mind. Ultimately, it has led to my realization that Life is perpetual while physical birth and death are virtual; that what most humans call death is merely a vacation – eternal Life-force vacating an inevitably mortal physical vehicle.

This crucial realization has resulted in ever decreasing fear of death and ever expanding openness, empathy, gratitude and happiness.

Still, I recognize that human bodies are extraordinarily precious life-forms, enabling us to develop and to lovingly advance spiritually. So the longer we are able to skillfully inhabit a functioning physical body, beyond fear of death or disability, the greater our opportunity to learn and to evolve.

Past as Prelude; Another NDE?.

In my first NDE* narrative I told how I hadn't feared presumed peaceful death by a supposed stroke; but, how soon thereafter I experienced an instinctively fearful 'fight or flight' reaction when almost run over while crossing a street. (I've come to believe that such normal instinctive protection of a precious mortal body is distinguishable from ego's ever fearful separate self-identification with a body rather than with universal awareness.)

Paradoxically, my 1979 'fight or flight' fear of being run down as a pedestrian ultimately materialized thirty five years later when I was suddenly run down by a taxicab and critically injured while crossing a busy San Francisco street. Today at age eighty four, I have miraculously survived and largely healed from that incident, after perhaps another 'near death' experience.

The shock and trauma of my injuries have left me with continuing retrograde amnesia, so I am unable to recall what happened immediately before and after the taxicab incident. Thus for such details I must rely on paramedic and hospital records, and on a cam video showing the taxi hitting me.

Accident Injuries.

The following bodily injuries and symptoms, among others, were radiologically and clinically diagnosed:

Traumatic bleeding brain contusion and concussion, with extended loss of consciousness; large 2" chronic subdural hematoma pushing brain .6" out of normal alignment; massive soft tissue tears and other traumatic shoulder injuries, temporarily rendering both shoulders largely non-functional, with prosthesis recommended for left shoulder; multiple facial fractures, bruises and swelling, with broken nose, fractured sinus areas, etc.; facial lacerations requiring sutures; lacerated and bleeding liver; cracked ribs; slight spinal fracture; excessive external bleeding, with anemia requiring prompt two unit blood transfusion; tibial plateau ("bumper") fracture and extreme swelling of right knee and leg, with large knee wound, open and seeping for over two months; continuing post-traumatic stress syndrome [PTSD]; retrograde amnesia; mental confusion, headaches, dizziness, and dyslexia.

Considering my advanced octogenarian age and the multiplicity and severity of my injuries and symptoms, my survival, recovery and healing so far have been miraculous. Moreover, I have amazingly survived without any brain or shoulder surgical interventions recommended by various doctors, and have been able to resume a largely independent pre-injury life style with frequent walks, after extended convalescence and physical therapy.

Guruji, Rama mantra, and hints of heavenly help.

Unlike some NDE* survivors I have no memory of what happened while I was comatose, or of any contact with heavenly beings or departed loved ones. However I gratefully intuit that my survival and healing are attributable to blessings from my Guruji, Shri Dhyanyogi Madhusudandasji, from other divine or celestial beings or emanations, and from prayers, acts of kindness and good wishes of many friends, health providers and others.

Previously I have explained the importance of the Rama mantra in my transformational process; how spontaneously I began reciting Rama before receiving shaktipat initiation by Guruji, who synchronistically gave me a Ram mantra. I believe that the power of my Ram mantra helped my survival and recovery.

Also I have told how recitation of the name Rama was the principle spiritual practice of Mahatma Gandhi – my first inner spiritual guide – who recited it from childhood until his assassination; how even as Gandhi fell to an assassin's pistol fired point-blank into his heart, in forgiveness he uttered nothing but "Rama, Rama …" his last words from the eternal depths of his heart.

Referring to his repetition of "Rama" Gandhi said: "that the Word is in my heart, if not actually on my lips, all the twenty-four hours. It has been my saviour and I am ever stayed on it." "The mantram becomes one's staff of life and carries one through every ordeal…." "Each repetition … has a new meaning, each repetition carries you nearer and nearer to God."


During weeks before my taxi injury incident, I noticed that I was constantly reciting my Ram mantra; and that it was in my heart when not on my lips. So, I may have been reciting the mantra when hit by the taxicab.

On my arrival at San Francisco General Hospital trauma center, according to hospital records, I was "pleasantly confused and repetitive", and was 'repeating phrases'. And more than one doctor noted my positive attitude despite critical injuries.

Intuitively I believe that my repetitive utterances were Ram mantra recitations which helped invoke the subtle presence and assistance of my Guruji, Shri Dhyanyogi Madhusudandasji.

Amongst my first hospital visitors were my long-time spiritual friends Carolyn and Monte, who are also Guruji devotees.  Very soon after my admission to the ICU they synchronistically learned of my injuries, and immediately came to the hospital, where they were admitted after regular visiting hours.  On observing my completely bruised, discolored  and swollen head and face they became very concerned and did hands on healing, with repetitions of the Ram mantra.  Shortly after returning home, Carolyn prayed to Guruji for my health and recovery.  Whereupon Guruji responded telepathically that he was already helping me.

Similarly another spiritual friend, Michael, a long-time devotee of Guruji's successor Shri Anandi Ma, reported to me his intuitive flash of insight that I could not and would not have survived the taxicab injuries but for Guruji's intervention.

And soon after the accident I received an email assurance from my friend Pravinji Jani, Anandi Ma's father and Vedic pundit and astrologer, assuring me that "Guruji is always with you showering his blessings" for healing and for "return to your normal activities with inspiring sutras".

These encouraging communications from Guruji devotees supported my intuitive insights of Guruji's subtle presence and help.

Prayers, good wishes, and other acts of kindness and compassion.

The prayers and good wishes of family, friends, health care providers and many others who cared for and about me, and wanted me to get well, also helped my miraculous survival and healing. Many staff people at the hospital and rehab facility were kind and compassionate, and did their very best to help me. Acts of loving-kindness and compassion by those attending me were too numerous for me to recall or recount. But they all helped me get well.

Prayers can be powerful, and have been integral to all enduring religious and spiritual traditions from time immemorial. Throughout recorded human history prayers have been offered by countless saints and sages and ordinary people of every religious or spiritual denomination.

Moreover, persuasive scientific evidence now confirms healing efficacy of prayer. So I am gratefully convinced that heartfelt prayers and good wishes of many people who cared about me helped my miraculous survival and healing.

Why was my life was endangered, and why have I miraculously survived?

I don't know. Presumably this incident arose from mysterious karmic causes and conditions. And presumably I have survived because my predestined assignments for this lifetime have not yet been fulfilled.

Before the taxicab incident, I already was happier, more grateful and less fearful than ever before. And I already had abiding faith in the Divine which more than ever before enabled me to accept inevitable and inescapable life difficulties and uncertainties, and yet to live openly, spontaneously and authentically, without worry, fear or doubt. (See: I've Found A Faith-Based Life.)

But now I am even more grateful for this precious human lifetime, and for the opportunity to continue learning to live with ever expanding loving-kindness and compassion.

Now I feel that every day is a bonus; that every breath is a blessing. And I am convinced that I have been permitted to remain in this body only because I have not yet fully accomplished the purposes for which my soul incarnated; that the miraculous survival and healing have been a Divine blessing bestowing an evolutionary opportunity for karmic 'purification' and enhanced incentive to spiritually make the most of what remains of this precious human life-time.
 
One of the greatest joys of living a long earth-life is that there is always something new to learn, and that through synchronicities we are led to ever new opportunities for learning to become more loving – our purpose here. So I feel blessed to have been allowed to keep learning appropriate evolutionary lessons – and also to have been afforded an opportunity to finish honoring Guruji's request that I write and publish spiritual memoirs so as to inspire others.

[**See footnote]

Moral of the story?

I share this story with you hoping to encourage our fearless faith in that Mysterious Power which guides our lives through inevitable and inescapable difficulties and uncertainties, and enables us to live with loving-kindness and compassion, without worry, fear or doubt. And I hope to help inspire in you an 'attitude of gratitude' like that which has so blessed my life.

Footnotes:
*NDE's. The term 'Near Death Experience' [NDE] was coined in 1975 by Raymond A. Moody, Jr., PhD, MD, in his book Life After Life which sold over thirteen million copies worldwide. Since then numerous NDE accounts have been published and discussed in mainstream media, on the internet, in films and videos and in magazines and books – including NY Times best sellers. Many spiritually inspiring NDE stories have been published and researched by the International Association For Near-Death Studies [IANDS] and others. So NDE's have become widely considered, especially by those who claim to have experienced them. And some leading-edge non-materialist scientists cite NDE's as evidence that consciousness survives physical death. For millions of people NDE's, and other extraordinary mystical experiences, have proven to be spiritually inspirational, and transformative events, diminishing or ending fear of death and encouraging a newly open, sensitive, trusting and loving lifestyle. (see e.g. Atlantic Monthly: The Science of Near-Death Experiences.)
**The Perennial Wisdom Foundation (PWF) plans to publish ebooks containing these memoirs and other on-line writings. Also, PWF has arranged to keep SillySutras.com on line for at least another ten years, whether or not I am able to continue writing.