Finding Lasting Happiness
~ Ron's Memoirs
Happiness is the meaning and the purpose of life,

the whole aim and end of human existence"

~ Aristotle
"From the moment of birth every human being wants happiness and does not want suffering. Neither social conditioning nor education nor ideology affects this. From the very core of our being, we simply desire contentment. Therefore, it is important to discover what will bring about the greatest degree of happiness."
~ H.H. Dalai Lama
"Happiness is your nature. It is not wrong to desire it.
What is wrong is seeking it outside when it is inside."
~ Sri Ramana Maharshi
"True happiness cannot be found in things that change and pass away. Pleasure and pain alternate inexorably. Happiness comes from the Self and can be found in the Self only. Find your real Self and all else will come with it."
~ Sri Nisargadatta Maharaj
"Seek first the kingdom of heaven,
which is within."
~ Matthew 6:33; Luke 17:20-21
"Love is the only sane and satisfactory answer to the problems of human existence."
~ Erich Fromm
"Our destiny is Divinity."
~ Ron Rattner, Sutra Sayings
"Life is a round trip metaphoric journey,
on which we are destined to return to point of origin.
On return, we learn – we never left."
~ Ron Rattner, Sutra Sayings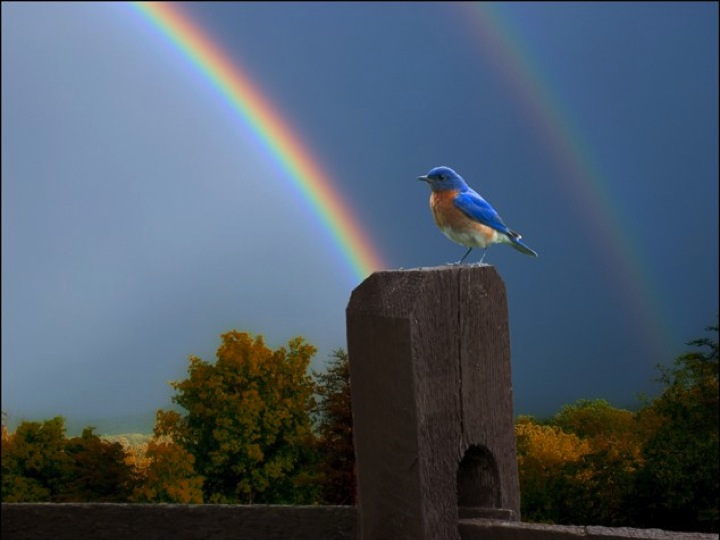 Introduction to "How shall we find lasting happiness?"

Dear Friends,

We are all matriculating as supposed mortal body/minds on the illusory space/time Earth branch of the Great Cosmic University. We're here to learn lasting happiness from our life experiences, especially from our karmic mistakes, pains and sufferings. We don't 'graduate' until we learn to non-judgmentally accept everyone and everything everywhere in the Universe, (including ourselves and our enemies) with loving-kindness, compassion, and forgiveness. Upon 'graduation' we find timeless happiness as LOVE, beyond all pain and suffering. There is no prescribed 'graduation' date.

But as we begin the 'second biannual semester' of year 2021, I greet you with great news! The unprecedented "new normal" post-pandemic era of worldwide sufferings and interruptions of normal human life, has given us an unprecedented "once-in-a-lifetime" opportunity to co-create a new and wonderful world of lasting happiness, harmony and health, with peace, liberty, equality, and justice for all.

To explain how and why I optimistically foresee these blessings, I have today amended and posted the foregoing quotations and sutra sayings, and the following Q & A sutra essay about finding lasting happiness, with explanatory memoirs, and an updated "new normal" era addendum.

These wrings explain why unreal 3D linear time is being quickened by unique Aquarian age cosmic energies, and auspicious cyclical and astrological planetary alignments, to awaken a "critical mass" of humanity worldwide to our instinctive caring for one-another, which will impel us to follow our hearts to an unprecedented Earth-life era of Universal LOVE.

And so may it be!

Ron Rattner


Q&A Sutra Essay: "How shall we find lasting happiness?"

Q. How shall we find lasting happiness?

A. We shall find lasting happiness upon transcending our illusionary ego-self, and Being our true SELF.

Knowingly or unknowingly, everyone wants lasting happiness.

However, most seek it futilely in outside worldly pleasures which are always impermanent.

But, ever abiding Happiness is our true inner nature – our eternal SELF – and our ultimate destiny.

So to find lasting happiness we must look within, not outside.

There mindfully we shall uncover and abolish all illusory ego-mind ideas which obscure awareness of our true SELF.

And upon so transcending our ego-self to BE our true SELF,
we shall find lasting happiness – as LOVE.

Ron's memoir comments on "How shall we find lasting happiness?"

Dear Friends,

Have you ever wondered why the world seems so crazy? Why so many people suffer from wars, poverty, illness, lack of basic life-sustaining necessities? Why in the richest nation on Earth, suffering is everywhere? Why even super-rich people often become lonely, depressed, addicted, or mentally ill?

Growing up in Chicago in the 1930's and 40's, I was intuitively inspired by a then very popular "hit parade" song, titled: "Bluebird of Happiness" passionately sung by operatic tenor and Jewish cantor Jan Peerce. But only on now listening to that classic recording, do I appreciate its inspiring ever-relevant lyrics. (To uplift us linked below are an mp3 copy of that recording and a pdf copy of it's lyrics.)
In the 1950's I first began thinking that inhumanely materialistic organization of human societies was unnecessarily causing widespread conflicts and suffering; that much individual pathology was being caused by widespread societal insanity.

I was then deeply influenced by "The Sane Society" a brilliant philosophical analysis by author-psychotherapist Erich Fromm, about the pathology of 'normalcy' in our materialistic societies. In "The Sane Society" Fromm suggested that materialistic Western society was lacking in sanity; that the iniquities, inequities and disharmonies of entire societies were pathological, not just the seemingly separate mental illnesses of people therein.

But only after my mid-life change of life, did I begin deeply reflecting on root causes of such societal insanity and unhappiness. I began asking many new questions about our true identity and reality, individually and collectively.

Thanks to continuing curiosity, and divine Grace, I have often been synchronistically blessed with simple spiritual answers to mentally complicated questions about crazy behaviors in a crazy world; answers which have brought me ever-increasing happiness.

I've discovered that seemingly complicated questions about living a happy life can often be simply answered from elevated heart levels of awareness; that our experience of happiness depends upon our mental attitude, and upon self-identification as eternal spirit rather than as mere mortal bodies and their stories. And that, ultimately, lasting happiness can only be found within, as Love.

So I've shared the foregoing quotations, sutras and Q & A essay/poem, to help remind us of perennially profound but simple answers to seemingly complicated questions about happiness and suffering, and to help us discover that lasting happiness as Love is our true nature, and ultimate destiny.

Invocation

May these writings encourage our experience, individually and societally, of ever increasing inner happiness as Love, in a seemingly crazy world. And since 'everything we think, do or say, changes this world in some way', may we 'contagiously' help heal this crazy world with heartfelt Love as we realize that "Love is the only sane and satisfactory answer to the problems of human existence."

And so shall it be!

Ron Rattner


Tenor Jan Peerce singing "Bluebird of Happiness" >

Jan Peerce – Bluebird of Happiness Lyrics
http://www.songlyrics.com/jan-peerce/bluebird-of-happiness-lyrics/
Artist: Jan Peerce
Album: Brother, Can You Spare a Dime?

The beggar man and the mighty king are only different in name,

For they are treated just the same by fate.

Today a smile and tomorrow a tear, we never know what's in store.

So learn your lesson before it is too late.



So be like I, hold your head up high 'til you find the bluebird of happiness.

You will find greater peace of mind, knowing there's a bluebird of happiness.

And when he sings to you, though you're deep in blue

You will see a ray of light creep through

And so remember this, life is no abyss

Somewhere there's a bluebird of happiness.



The poet with his pen, the peasant with his plow,

It makes no different who you are, it's all the same somehow.

The king upon his throne, the jester at his feet,

the artist, the actress, the man on the street.


It's a life of smiles and a life of tears
It's a life of hopes and a life of fears.

A blinding torrent of rain and a brilliant burst of sun,

A biting tearing pain and bubbling sparkling fun.

And no matter what you have, don't envy those you meet.

It's all the same, it's in the game, the bitter and the sweet.



And if things don't look so cheerful, just show a little fight.

For every bit of darkness, there's a little bit of light.

For every bit of hatred, there's a little bit of love.

Fore every cloudy morning, there's a midnight moon above.



So don't you forget, you must search 'til you find the bluebird.

You will find peace and contentment forever, if you will be like I.

Hold your head up high, 'til you see a ray of light appear.

And so remember this, life is no abyss

Somewhere there's a bluebird of happiness.

"New normal" era addendum and dedication

Dear Friends,

Today's posting (which emphasizes the perennial necessity of looking within to find lasting happiness) was first written before the world entered the unprecedented "new normal" post-pandemic era of worldwide stay at home 'lock-downs', with anti-assembly, forced masking and anti-viral inoculations, social distancing decrees, and shutting down most normal human social and economic activities, which may cause history's greatest economic depression.

As I now write to you, billions of suffering people world-wide, while not distracted by their normal activities, are looking within for origins and answers to humanity's unprecedented outer problems. Thereby, they are now questioning the causes of current crises, and realizing that their governments have utterly failed to protect or serve their fundamental human rights, liberties and needs.

Thus a "critical mass" of humanity is awakening to discover that we've become catastrophically endangered by sacrificing our few remaining precious outer freedoms to uncaring autocratic political and corporate entities and "leaders"; that this has brought humankind to the brink of insanely ending Earth-life as we've known it.

Paradoxically, our collective awakening is completely opposite to the malefic intent of those who planned and perpetrated the current crisis to fearfully and physically control us in an Orwellian/dystopian world. Instead of being paralyzed by fear and panic, a "critical mass" of humankind are discovering that by following our hearts, rather than "leaders'" unfounded edicts, we have a unique opportunity to co-create a new and wonderful world of peace, happiness, harmony and health, with liberty, equality, and justice for all.

Because of unprecedented Aquarian age cosmic energies, and auspicious cyclical and astrological planetary alignments, exceptionally advantageous to spiritual evolution, the pre-planned post-pandemic "new normal"emergencies have given us this "once-in-a-lifetime" opportunity.

Accordingly, I urge our joining billions of others worldwide as an awakened "critical mass" of humanity which will, at long last, peacefully end the insane and unsustainable pillaging, poisoning and plundering our precious planet, and of immorally exploiting all vulnerable people and other life forms thereon.

Dedication

May our "new normal" era sufferings
prove an immense disguised blessing.
May they awaken our instinctive caring for one-another,
and impel us to follow our hearts
to a unique Earth-life era of Universal LOVE.

And so shall it be!

Ron Rattner