Posts Tagged 'Universal Intelligence'
"Every good and perfect gift is from above,
coming down from the Father of the heavenly lights,
who does not change like shifting shadows."
~ James 1:17
All things appear and disappear because of the concurrence of causes and conditions. Nothing ever exists entirely alone; everything is in relation to everything else.
~ Buddha

"Synchronicity is choreographed by a great, pervasive intelligence that lies at the heart of nature, and is manifest in each of us through what we call the soul."
~ Deepak Chopra, Spontaneous Fulfillment of Desire
"As I look back upon my own life, I see how many events – which at the time appeared horribly painful or unnecessary – contained remarkable lessons which I sometimes did not understand until many years later. Now life appears to me – more and more – as a gorgeous Persian rug. Seen from underneath (that is, from the ordinary human viewpoint), it may be a mess of loose strands, knots, pieces of wool hanging in a disorderly manner; but seen from above – from another level of perspective – what perfect order, harmony and beauty!"
~ Pierre Pradervand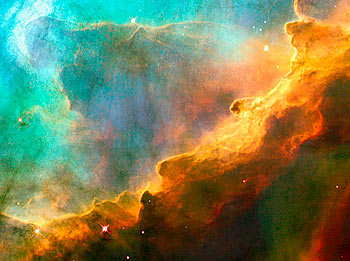 Why The Choir Was Late: Introduction
When the West Side Baptist Church in Beatrice, Nebraska, was demolished by an explosion on Wednesday, March 1, 1950, fifteen people were supposed to be there. But miraculously the church was empty and no one was injured.
Choir practice at the church always began punctually at 7:20 p.m. on Wednesday evenings. Choir members were usually prompt and ready to sing by 7:25 p.m. But at 7:25 p.m., when the explosion occurred, nobody was there.
The blast collapsed the church, caused power outages which forced a nearby radio station off the air, shattered windows in surrounding homes and could be heard around the town.
Miraculously not one of the people who should have been present had yet arrived when the building collapsed. Every one of the choir's fifteen members escaped injury, saved by an astonishing fortuitious "coincidence". For different apparent reasons, all were late for practice that night.
Though amazing, this story actually did happen. See e.g. Snopes. Also see Beatrice Daily Sun article commemorating the sixtieth anniversary of the explosion entitled: "Church explosion 60 years ago not forgotten – Remember the miracle"

Embedded below is an excellent and accurate video portrayal of the story. Watch it after reading the story.
The following article telling the story originally appeared in the March 27, 1950 issue of Life Magazine, was reprinted in the June 1950 issue of Reader's Digest, and in the 1951 30th Anniversary Reader's Digest Reader. And it was republished in 1991 by Time-Life Books in World of Luck: Library of Curious and Unusual Facts.
Why The Choir Was Late by George H. Edeal
It happened on the evening of March 1 in the town of Beatrice, Nebraska. In the afternoon the Reverend Walter Klempel had gone to the West Side Baptist Church to get things ready for choir practice. He lit the furnace – most of the singers were in the habit of arriving around 7:15, and it was chilly in the church – and went home to dinner. But at 7:10, when it was time for him to go back to the church with his wife and daughter, Marilyn Ruth, it turned out that Marilyn Ruth's dress was soiled, so Mrs. Klempel ironed another. Thus they were still at home when it happened.

Ladona Vandegrift, a high school sophomore, was having trouble with a geometry problem. She knew practice began promptly and always came early. But she stayed to finish the problem.

Royena Estes was ready, but the car would not start. So she and her sister, Sadie, called Ladona Vandegrift, and asked her to pick them up. But Ladona was the girl with the geometry problem, and the Estes sisters had to wait.

Mrs. Leonard Schuster would ordinarily have arrived at 7:20 with her small daughter, Susan. But on this particular evening she had to go to her mother's house to help her get ready for a missionary meeting.

Herbert Kipf, lathe operator, would have been ahead of time but had put off an important letter. "I can't think why," he said. He lingered over it and was late.

It was a cold evening. Stenographer Joyce Black, feeling "just plain lazy," stayed in her warm house until the last possible moment. She was almost ready to leave.

Because his wife was away, machinist Harvey Ahl was taking care of his two boys. He was going to take them to practice with him, but somehow he got wound up talking. When he looked at his watch, he saw he was already late.

Marilyn Paul, the pianist, had planned to arrive half an hour early. However, she fell asleep after dinner, and when her mother awakened her at 7:15 she had time only to tidy up and start out.

Mrs. F.E. Paul, choir director, and mother of the pianist, was late simply because her daughter was. She had tried unsuccessfully to awaken the girl earlier.

High school girls Lucille Jones and Dorothy Wood are neighbors and customarily go to practice together. Lucille was listening to a 7-to-7:30 radio program and broke her habit of promptness because she wanted to hear the end. Dorothy waited for her.

At 7:25, with a roar heard in almost every corner of Beatrice, the West Side Baptist Church blew up. The walls fell outward, the heavy wooden roof crashed straight down like the weight in a deadfall. But, because of such matters as a soiled dress, a cat nap, an unfinished letter, a geometry problem and a stalled car, all of the members of the choir were late – something which had never happened before.

Firemen thought the explosion had been caused by natural gas, which may have leaked into the church from a broken pipe outside and been ignited by the fire in the furnace. The Beatrice choir members had no particular theory about the fire's cause, but each of them began to reflect on the heretofore inconsequential details of his life, wondering at exactly what point it is that one can say,
"This is an act of God."
Unsolved Mysteries – Lucky Choir



Conclusion
After reading the story and watching the video, consider how such an amazing synchronistic event might have happened.
Though various choir members gave various explanations for being late for choir practice that night, was there an underlying common Cause for all of them fortuitously missing death or injury in the church explosion?
Were all of the choir members subliminally guided from a deep level of higher consciousness – a level at which everyone and everything is connected?
Were they unconsciously entrained with and guided by what Einstein calls "Universal Intelligence"?
Was it predestined that all of them would live unharmed; that none would die?
We can only speculate on answers to these questions, or on other possible explanations. But whatever our views, such marvels and blessings can infuse us with awe and gratitude for our miraculous life in this wondrous world and with abiding faith in the eternal mystery of Divine Love –
its Source.
And so may it be!

Ron's Reflections on "Why The Choir Was Late"
Dear Friends,
On the Earth branch of the great Cosmic University, we learn from our life experience and from experiences of others.
So, I often concur with Einstein's statements that: "The only source of knowledge is experience.;" and that "learning is experience, everything else .. just information."  
From a long life of experiential learning, I have gratefully and joyfully discovered a mysterious Divine Power which 'controls' everyone and everything that appears or happens in our universe.  [ see e.g. I've Found A Faith-Based Life ]  
Sometimes I call that infinitely potential Power "The Lone Arranger".  Through constant synchronicities manifesting in my life I have realized that The Lone Arranger is my 'appointments secretary', and – as an ex-lawyer with faith – I have delegated  general power of attorney to The Lone Arranger to guide my earth-life and to karmically respond to "sins" of others.
"Why The Choir Was Late" is a story which has helped inspire my faith in the Divine, as one of the most amazing and miraculous true synchronicity stories I have ever heard.
On Wednesday, March 1, 1950 – the West Side Baptist Church in Beatrice, Nebraska, was demolished by a sudden explosion.  Fifteen people were supposed to be there for choir practice.  But amazingly and miraculously the church was empty and no one was injured.
Please reflect on the deep significance of this story.  Was it "luck" that saved fifteen lives or was it destiny, or Divine Love?
May this story help spark our inner fire of faith in the power of The Lone Arranger, and thus bring us ever increasing happiness and peace of mind.
And so may it be!
Ron Rattner
"The harmony of natural law…reveals an intelligence of such superiority that, compared with it, all the systematic thinking and acting of human beings is an utterly insignificant reflection."
~ Albert Einstein, The World As I See It
"I believe in Spinoza's God who reveals Himself in the orderly harmony of what exists, not in a God who concerns Himself with the fates and actions of human beings."
~ Albert Einstein, Telegram of 1929
"Everyone who is seriously involved in the pursuit of science becomes convinced that a spirit is manifest in the laws of the Universe – a spirit vastly superior to that of man, and one in the face of which we with our modest powers must feel humble. In this way the pursuit of science leads to a religious feeling of a special sort, which is indeed quite different from the religiosity of someone more naive."
~ Albert Einstein [As quoted in Dukas, Helen and Banesh Hoffman. (1979). Albert Einstein – The Human Side, Princeton University Press.]
Ron's Introduction
Albert Einstein was not only a great scientist but a wise philosopher and a pragmatic
"true mystic" … "of a deeply religious nature."
(New York Times Obituary, April 19, 1955)
Einstein did not believe in a formal, dogmatic religion, but was religiously and reverently awed and humbled with a
"cosmic religious feeling"
by the immense beauty and eternal mystery of our Universe. He often commented publicly on religious and ethical subjects, and thereby he became widely respected for his moral integrity and mystical wisdom, as well as for his scientific genius.
In a collection of essays entitled The World As I See It, first published 1933, Einstein explained thusly his reverence for God as supreme Intelligence:
"The harmony of natural law…reveals an intelligence of such superiority that, compared with it, all the systematic thinking and acting of human beings is an utterly insignificant reflection."
~ Albert Einstein, The World As I See It.
In December 2010, I discovered online and republished on SillySutras.com the excellent essay below about Universal Intelligence, believing it to be a verbatim extract from Albert Einstein's "The World As I See It", because it began with the above quote.
So I attributed the entire essay to Einstein. But I was mistaken.
Not until December 2016, did I discover that the essay was not written by Einstein, but by Tom Atlee of
The Co-Intelligence Institute
, a non-profit organization, which had published the Universal Intelligence essay commencing with the foregoing Einstein quotation at
http://www.co-intelligence.org/Universal_Intelligence.html
.
Since the essay is inspired by and harmoniously consistent with Einstein's views, I am continuing to republish it with corrected attribution, and with sincere apologies to Tom Atlee and any prior visitors to the Silly Sutras website who may have been misled by my mistaken attribution.
Universal Intelligence
by
Tom Atlee
"There is something about the universe — an elegant order in the way everything fits and unfolds, an inexplicable beauty in its living patterns, and the mysterious depth and expressiveness of it all — that reminds us of the brilliance we see in the works of great artists, scientists, engineers, and saints.

Some people believe that human intelligence is the pinnacle of natural evolution and can outdo anything nature has to offer — and that there is no God, and that nature has nothing remotely resembling consciousness or intelligence. Others say that nature's (or God's) brilliance is greater than any human intelligence — ultimately awesome in its scope and endlessly surprising in its details — and that human intelligence is a small but elegant expression of this larger intelligence and has much to learn from it.

More often than not, I find myself in this latter group — those who sense some kind(s) of universal intelligence. To some degree, this is a matter of faith. To some degree, it seems that the evidence surrounds us. For those of us who see things this way, I suspect it honors universal intelligence more if we contemplate it, share our sense of it, and tap into it rather than argue about it with others who see things differently. In any case, this article describes how I see it.

Christians see a higher intelligence they call God's plan, or the will of God. Taoists see a higher intelligence they call the Tao, the Way of Nature. Meditative traditions speak of cosmic consciousness. Most indigenous peoples consider all of nature to be intelligent and alive. Scientists speak of natural laws — and some are now researching what they call complex, adaptive systems — systems that respond to the world around them, in ways that look a lot like learning. The whole process of evolution is clearly a learning process, a developing of new variations that work better, or work in new environments. Some people see evolution as the dynamic unfolding Great Story of the Living Universe and consciously celebrate and learn from it.

I bundle all these phenomena into one package and label it "universal intelligence."
When I'm feeling esoteric, I might describe it something like this:

We live in a sea of information, a web of interconnection, a field of what some Buddhists call inter-being — a dynamic state of interactive, resonant existential communion. There are universal patterns, powers and wisdom at the core of our being, and the universe vibrates with our every act and thought. What happens in one place and time is linked to everything else far more intimately than we could ever imagine. Synchronicities and analogs abound. Certain patterns keep cropping up: We see BRANCHES in trees, rivers, roads, fields of study, computer circuitry. We see CYCLES in planets, electrons, food chains, wheels, the flows of water and carbon through the biosphere, and the recycling bin. It is no accident that we use the word VISION to describe perception, imagination, insight and prediction. Patterns like these (branches, cycles, vision, etc.) are alive with useful meaning. At every level, the universe is rich with lessons and resonances as it in-forms itself, intimately co-being and co-evolving, learning and remembering. Intelligence is everywhere. There is information and wisdom here we can tap into. There are flows and textures and energies, resistences and assistances, that we can join and follow, or grow stronger and wiser wrestling with.

Among those who see such intelligence operating in the world around us, there is endless speculation about its nature. Is universal intelligence built into nature by a human-like Creator and then left to unfold — or a sign of a Creator's continual, contemporary engagement in creation? Are the natural patterns that we think of as intelligent merely analogs of our own intelligence, or are they somehow the same thing, writ large? Are we anthropomorphically projecting our experience of consciousness into the dumb matter of the world, or is our own intelligent consciousness somehow an expression or facet of some larger intelligent consciousness? Are we dreaming God, or is God dreaming us? I, myself, entertain several seemingly contradictory beliefs at once about all this, and keep it all balanced with a generous ballast of "maybes."

For my purposes here, though, we don't have to agree on the nature of universal intelligence. Despite all the disagreements about that, few will disagree that there is something ultimately mysterious and creative about the order of the universe. Even top scientists who see nothing "spiritual" in the world around them agree on that. At the very least, the word "intelligence" provides an excellent metaphor to describe that reality. So for now let us not argue over the exact nature of this thing I call universal intelligence. Rather, let us explore our relationship to it.

In the explorations that follow, I simply assume that there is an order that is larger than us, which has its own logic and direction which we are not in charge of. If this is true, then working against this higher power will demand more effort than working with it, and will generate little, if anything, of lasting value except learning — which is always available — and sometimes catastrophe. This would suggest that we subjugate ourselves to this higher intelligence. However, experience suggests that we can, to a certain degree and with great caution, manipulate this higher intelligence for our own ends — which we do through science and engineering by applying natural laws and through religion by praying. But natural order is complex beyond our capacity to know fully, and if our manipulations are at all arrogant — presumptuous that we know what we're doing — we will likely end up creating a mess like the Sorcerer's Apprentice. A third — and, to me, more satisfactory — strategy than total submission or manipulation is to respect, befriend, cooperate with and creatively move in harmony with this infinitely powerful and complex intelligence, to the best of our ability.

Humility is, naturally, an excellent place to begin in our efforts to cooperate with universal intelligence. Humility in this case simply means an honest appreciation of our own limitations and a real respect for the ancient and awesome wisdom of the greater intelligence(s) in which we're embedded. Humility means starting from a place without arrogance, with flexible certainties, a place of respect, curiosity, wonder and willingness to learn — in every situation we can manage it.

"Letting go" is another part of cooperating with universal intelligence — being unattached to outcome, realizing we're not in control. Not being in control doesn't mean that we don't have a significant role. Indeed, our influence is part of what shapes the unfolding of whatever happens next. But that is influence, and not control — sometimes more, sometimes less, and always participatory, not unilateral. (This also means leaving behind blame and shame and reconceptualizing responsibility as our [or another's] actual role in events in which all of us have roles. Taking responsibility for the past would mean consciously acknowledging that what we did — whatever we did — played a role in what happened. Taking responsibility for the future would mean consciously choosing a role and playing it out as best we can, knowing that we are only one of many players.)

In what I experience as my best times, I feel more like a conduit for a larger, all-inclusive intelligence, or like my life is an active part of something larger that is trying to happen. When I'm in that state of awareness, there is a sense of being guided. It isn't so much that I'm told what to do in so many words (although that has happened occasionally, too), but rather that I can feel when I'm "on track" or "off track." It is a gut feeling that what I'm doing is the right thing (or not) at this time. Often it is more than a feeling of "being in the flow," but an apparently objective fact. Ideas, resources, opportunities, and other openings inexplicably appear in ways that facilitate rapid progress in a particular direction — as if someone or something were clearing the way for me.

But sometimes "the way opens" (as the Quakers say) in directions that seem to me wrong. So I end up having to make judgments and choices anyway. How do I know that this impulse is aligned to universal intelligence while that other one is not? I'm not even sure we can talk about universal intelligence as something we can "know."

So I certainly don't believe that any of us can legitimately claim to know what its marching orders are, even if we wanted to follow its dictates. I see our challenge as more complex. In the spirit of co-intelligence — as noted above — I prefer to view what seem to be the patterns and promptings of universal intelligence not as something to submit to or manipulate, but as something to join in partnership with, in a sort of dance, as one would with a good friend or lover or comrade. We influence each other. My intentions have a role in shaping The Plan, and my actions have a role in realizing The Plan, but I never know exactly what The Plan is, although I often think I sense its patterns in my life and in the life of the world around me. I open myself to universal intelligence, and let my inevitably limited perception of it inform — but not control — my reason, my passion, my intuition, my action.

One part of that Plan — that intelligence — is crystal clear: Universal intelligence is definitely concerned with more than me. It is concerned with the operation and well-being of the Whole — a Whole so large I can't fathom it. So opening myself to universal intelligence automatically influences me to keep my intentions for myself in perspective. And from that perspective, I know that when I try to benefit myself at the expense of someone or something else, it's not going to work out as neatly as I think, because the Plan simply doesn't operate that way. On the other hand, the closer I get to benefiting The Whole, the more aligned I become with the operations of universal intelligence.

And, since I can't know The Whole, that translates into doing the best I can while giving universal intelligence lots of space to do what it does. In fact, I can become an ally with universal intelligence by providing contexts in which things can co-creatively self-organize, rather than forcing them into pre-determined outcomes. That doesn't mean just standing back (although that's often what's called for); it means going with the grain of life, not against it. This can be quite active, like helping children learn what they really want to learn instead of forcing them to learn what they're not interested in (or neglecting them) — or creating an open space conference where all the issues hidden inside the participants can emerge and get dealt with, rather than organizing a conference where experts tell people what to think. This is working with universal intelligence, giving universal intelligence the space it needs to do its thing through whatever aliveness is present."


Source

http://www.co-intelligence.org/Universal_Intelligence.html