"The world is so unhappy because it is ignorant of the true Self.
Man's real nature is happiness. Happiness is inborn in the true Self. Man's search for happiness is an unconscious search for his true Self. The true Self is imperishable; therefore, when a man finds it, he finds a happiness which does not come to an end."
~ Sri Ramana Maharshi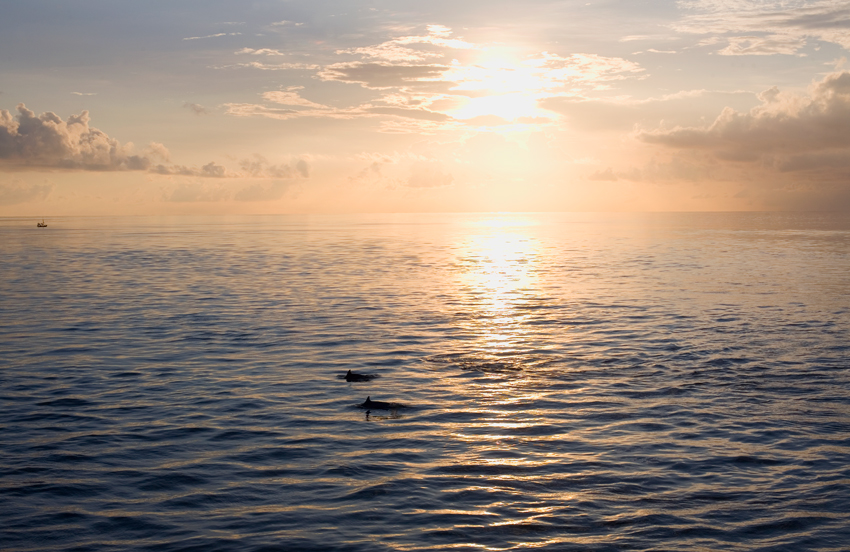 Tuned Out, To Turn On

Once, I found an artesian well
of bubbling bliss
deep down – within;
way below what I knew
before I found it.

Like a Divine bovine udder
it had several spigots.

Spigots for tears, for laughter,
for songs, and for sutras.

It flowed from different spigots
at different no-times,
but never at no no-time.

I often drank and bathed at that well.

Then Bush* was [s]elected.
What a turn-off!
What a spigot stopper!

I was looking for a turn on –
a spigot restarter.
Any spigot would do.

Then, Eureka! I found it!

I tuned out Bush, and it turned on bliss;
bubbling Bliss
from deep down – within.

Now, I'm a blissful old man

[or am I?] .
Ron's recitation of "Tuned Out, To Turn On".
Ron's Explanation of "Tuned Out, To Turn On".
Dear Friends,
On the 17th anniversary of
the notorious September 11, 2001 terrorist attacks on New York and Washington, DC,
I have posted the foregoing metaphorically whimsical spiritual poem, "Tuned Out, To Turn On", inspired by those events.
On 9/11/2001 I was living a reclusive life without any TV, computer, or daily newspaper, while praying and meditating in my 'high-rise hermitage'. Hence, I was one of very few Americans who didn't then witness the disturbing TV images of utter destruction and disintegration WTC twin towers, killing over 3,000 people. So I wasn't as psychologically traumatized as most others.
However, as a constitutionally trained social justice attorney, I'd already become distressed and angry about the egregiously unjust and unprecedented US Supreme Court selection of George Bush jr. as 43rd US president, after the Court arbitrarily and prematurely ordered cessation of the official Bush-Gore Florida vote recounting, which would have confirmed a Gore victory.
Only after later going online with my first computer did I synchronistically begin carefully investigating the true facts concerning 9/11/2001 terrorism. Thereby from indisputable factual evidence I became (and remain) irreversibly convinced that our government had intentionally misled its citizens and covered up the truth about alleged Moslem 9/11 terrorism; while such alleged terrorism became the primary false pretense justifying severe civil liberties deprivations and insanely incessant wars that have followed 9/11. And, moreover, the name "Bush" became for me metaphorically emblematic of a corruptly unrepresentative US two party political system characterized by little democracy, but much hypocrisy.
Yet, while deeply concerned with worldly planetary crises and suffering arising from insanely undemocratic official decisions, spiritually I gradually began seeing this space/time 'reality' like a mostly pre-scripted movie and play of incarnate Cosmic Consciousness. And I longed to BE free, as Oneness/Awareness, beyond inevitable world suffering – even beyond bliss.
With such longing (though not realizing Oneness/Awareness), I frequently found inner peace and happiness. Whenever (with a silent mind) I tuned out "Bush" and deeply focused on 'the Kingdom of Heaven' within, I often experienced inner Bliss – even ecstasy.
From that experience, (long after 9/11/2001) I was ultimately inspired to compose today's whimsical poem about such "discovery" .
I offer this poem as a reminder for all of us that we can help solve critical world problems by behaving from inner loving and compassionate levels of consciousness, beyond those which have created such problems.
May we thereby transcend all fearful, vengeful or judgmental behaviors, knowing with faith that all "sinners" reap as they have sown through unerringly mysterious karmic causes and conditions, and that thereby all "sins" are divinely and justly redressed.
And so may it be!
Ron Rattner