"Generations to come will scarce believe that such a one as this
ever in flesh and blood walked upon this earth."
~ Albert Einstein (after Gandhi's 1948 assassination)

"I found in the nonviolent resistance philosophy of Gandhi … the only morally and practically sound method open to oppressed people in their struggle for freedom."
~ Rev. Martin Luther King, Jr.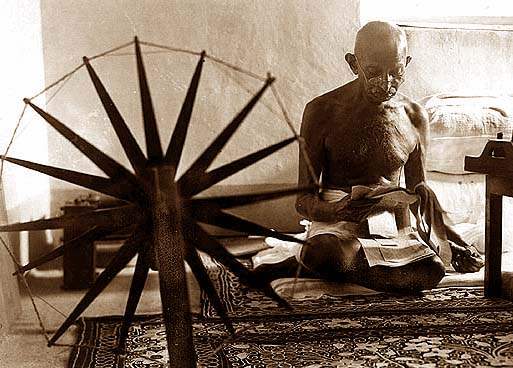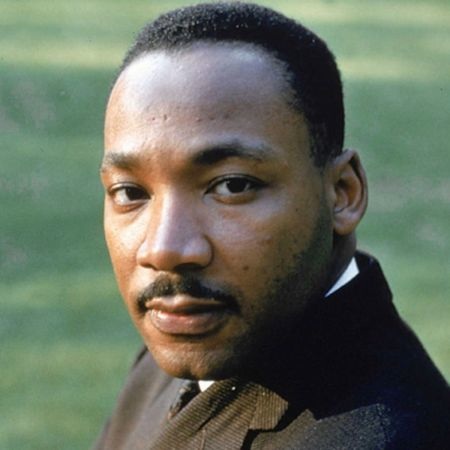 Introduction.

Since September 11, 2001, many people commemorate September 11 as a day that will live in infamy – a day of treachery, often cited (disingenuously or duplicitously) as pretext for an Orwellian era of endless war, violence and dystopian deprivation of civil liberties.

(See PBS Documentary 9/11-Explosive Evidence: https://www.youtube.com/watch?v=1l-8PFk8j5I)

But, paradoxically, few realize that – almost a century before the 2001 false flag terrorist attacks on New York and Washington, DC – it was on a September 11 when Mahatma Gandhi launched his extraordinary "satyagraha" peace and justice movement through which Gandhi, and countless others inspired by him, have accomplished much good in the world by non-violently resisting and transforming widespread social injustice and oppression.

Of countless humans inspired by Mahatma Gandhi's life and words, most prominent and influential has been Rev. Martin Luther King, Jr., who honored Gandhi as a spiritual "guiding light …. of nonviolent social change", and who in 1959 journeyed to India to study Gandhian methods, saying:

"To other countries, I may go as a tourist, but to India, I come as a pilgrim."

During and since his extraordinary lifetime, Mahatma Gandhi has been venerated worldwide as one of the greatest spiritual and political leaders not just of our time, but of all times. Because he walked his talk authentically, peacefully, and spiritually, his words and life have been exceptionally inspiring and powerful.

Mahatma Gandhi changed the world by being the non-violent change he wanted see, particularly the end of the British Raj in India, followed by Indian independence and democracy.

Gandhi's Original 9/11 Truth Movement.

Gandhi's legacy includes not just his campaign for Indian independence, but it began with his brilliantly waged struggle against institutionalized apartheid racism in South Africa, with ground-breaking inter-religious dialogue and cooperation.

On September 11, 1906, a young lawyer named Mohandas K. Gandhi organized and addressed a meeting of 3,000 people crowded into the Empire Theater in Johannesburg, South Africa. Members of the Indian community – both Moslem and Hindu – had gathered there in opposition to a proposed law that would require Indians to register, be finger-printed and carry special identity cards at all times, and which would further deprive them of civil liberties for failure to comply with the egregiously immoral law.

Gandhi argued that the law be resisted, but warned that resisters realize that they could be jailed, fined, beaten and even killed. The assembly not only declared its opposition to the legislation; its members raised their right hands and swore, with God as their witness, that they would not submit to such an unjust law.

Gandhi's legendary talk at the Empire Theater meeting is dramatically portrayed by academy award winning actor Ben Kingsley in this excerpt from the epic film "Gandhi":



The next day after the anti-apartheid meeting, the Empire Theater was mysteriously destroyed by fire.

Following their September 11th meeting and pledge, Indians refused to register and began burning their ID cards at mass rallies and protests. Thus began the original 9/11 non-violence movement that would literally change the world as the most powerful positive tool for salutary social change.

"Satyagraha".

Because it sought more than just non-violent redress of social injustice, Gandhi called his movement "satyagraha", a Sanskrit neologism which he coined – meaning the "relentless pursuit of Truth". Since Gandhi was a spiritual man in search of God, he often equated "Truth" with "God" And he acknowledged that he had been influenced by the teachings of Jesus, the writings of Tolstoy, and Thoreau's famous essay, "Civil Disobedience." Thus, Gandhi's satyagraha movement was spiritual, not just political. It encompassed relentless pursuit of spiritual Truth through the political practice of active, faith-based nonviolence.


Rev. Martin Luther King, Jr's, Message of World Peace Through Love and Gandhian Nonviolence.

Like Mahatma Gandhi, Dr. King, a Christian minister, dedicated his life to nonviolent religious spirituality, not just to political social justice.

In 1964 (at age 35) Dr. King became the youngest person ever awarded the Nobel Peace Prize, for his nonviolent social activism in opposing racial segregation, poverty, and war. As a dedicated Christian disciple of Jesus, Dr. King
"found in the nonviolent resistance philosophy of Gandhi … the only morally and practically sound method open to oppressed people in their struggle for freedom."

Dr. King's life paralleled Gandhi's life.  Each began as an outspoken advocate of inter-racial equality and social justice in racially segregated societies.  Gradually their nonviolent missions expanded to encompass universal freedom, peace and social justice for everyone everywhere.
 
On humbly accepting the Nobel Peace Prize, as 'trustee' for countless unknown others, Dr. King cited Gandhi's success in India as a key precedent encouraging nonviolent civil rights activism in the USA, saying:
"This [nonviolent] approach to the problem of racial injustice …. was used in a magnificent way by Mohandas K. Gandhi to challenge the might of the British Empire and free his people from the political domination and economic exploitation inflicted upon them for centuries."

And King described how (because of technological advances which imminently threaten nuclear/ecological catastrophe) the survival of humanity depends upon our nonviolently solving "the problems of racial injustice, poverty, and war" by "living in harmony" with "all-embracing and unconditional love for all men".

Eloquently he explained that

"[Love is] that force which all of the great religions [Hindu-Moslem-Christian-Jewish-Buddhist] have seen as the supreme unifying principle of life. . . . the key that unlocks the door which leads to ultimate Reality."

Whereupon he recited this wisdom passage from the First Epistle of St John:
"Let us love one another: for love is of God;
and everyone that loves is born of God, and knows God.

He that loves not, knows not God; for God is love.

If we love one another, God dwells in us, and His

love is perfected in us." [1 John 4:7-8; 12 ]"

Like Gandhi and Jesus – who also 'heretically' preached nonviolent love and forgiveness – King was martyred at (age 39), when his 'heretic' truth telling and expanding prophetic powers became intolerable barriers to the US Empire's military/industrial war plans for Viet Nam and beyond.



Conclusion.



May the prophetic seeds of political and spiritual "satyagraha" first sewn by Gandhi on September 11, 1906, and nurtured worldwide by Dr. King, at long last inspire current world "leaders" to abandon their woefully misguided efforts to autocratically address alleged 'terrorist violence' with more terrorist violence; and to join democratically with their peace seeking citizens in the non-violent relentless pursuit of secular and spiritual Truth, to end social injustice, war and oppression everywhere.




And may all of us heed Dr. King's urgently important prophetic warning that we must
"learn to live together as brothers [and sisters]
or perish together as fools." 


And so shall it be!

Ron Rattner

Martin Luther King, Jr.'s Nobel Peace Prize Lecture (full audio+text)




"The world is so unhappy because it is ignorant of the true Self.
Man's real nature is happiness. Happiness is inborn in the true Self. Man's search for happiness is an unconscious search for his true Self. The true Self is imperishable; therefore, when a man finds it, he finds a happiness which does not come to an end."
~ Sri Ramana Maharshi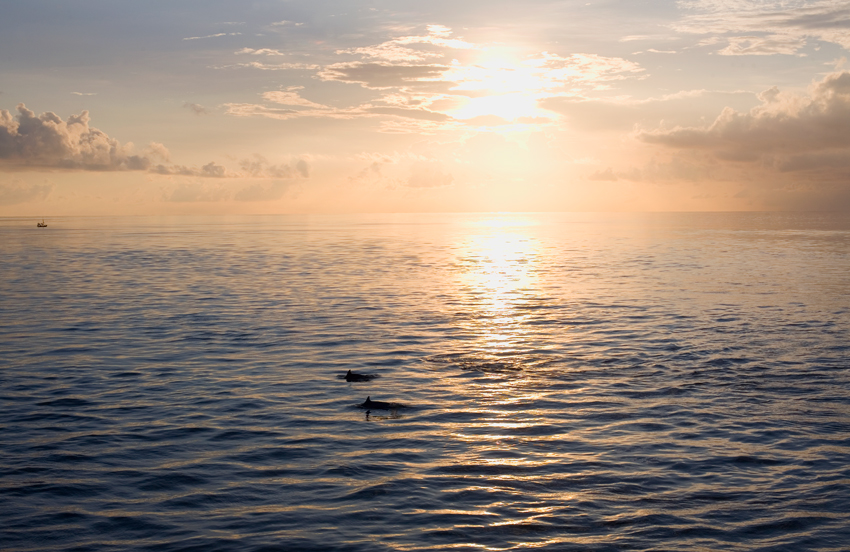 Tuned Out, To Turn On

Once, I found an artesian well
of bubbling bliss
deep down – within;
way below what I knew
before I found it.

Like a Divine bovine udder
it had several spigots.

Spigots for tears, for laughter,
for songs, and for sutras.

It flowed from different spigots
at different no-times,
but never at no no-time.

I often drank and bathed at that well.

Then Bush* was [s]elected.
What a turn-off!
What a spigot stopper!

I was looking for a turn on –
a spigot restarter.
Any spigot would do.

Then, Eureka! I found it!

I tuned out Bush, and it turned on bliss;
bubbling Bliss
from deep down – within.

Now, I'm a blissful old man

[or am I?] .
Ron's recitation of "Tuned Out, To Turn On".
Ron's Explanation of "Tuned Out, To Turn On".
Dear Friends,
On the 17th anniversary of
the notorious September 11, 2001 terrorist attacks on New York and Washington, DC,
I have posted the foregoing metaphorically whimsical spiritual poem, "Tuned Out, To Turn On", inspired by those events.
On 9/11/2001 I was living a reclusive life without any TV, computer, or daily newspaper, while praying and meditating in my 'high-rise hermitage'. Hence, I was one of very few Americans who didn't then witness the disturbing TV images of utter destruction and disintegration WTC twin towers, killing over 3,000 people. So I wasn't as psychologically traumatized as most others.
However, as a constitutionally trained social justice attorney, I'd already become distressed and angry about the egregiously unjust and unprecedented US Supreme Court selection of George Bush jr. as 43rd US president, after the Court arbitrarily and prematurely ordered cessation of the official Bush-Gore Florida vote recounting, which would have confirmed a Gore victory.
Only after later going online with my first computer did I synchronistically begin carefully investigating the true facts concerning 9/11/2001 terrorism. Thereby from indisputable factual evidence I became (and remain) irreversibly convinced that our government had intentionally misled its citizens and covered up the truth about alleged Moslem 9/11 terrorism; while such alleged terrorism became the primary false pretense justifying severe civil liberties deprivations and insanely incessant wars that have followed 9/11. And, moreover, the name "Bush" became for me metaphorically emblematic of a corruptly unrepresentative US two party political system characterized by little democracy, but much hypocrisy.
Yet, while deeply concerned with worldly planetary crises and suffering arising from insanely undemocratic official decisions, spiritually I gradually began seeing this space/time 'reality' like a mostly pre-scripted movie and play of incarnate Cosmic Consciousness. And I longed to BE free, as Oneness/Awareness, beyond inevitable world suffering – even beyond bliss.
With such longing (though not realizing Oneness/Awareness), I frequently found inner peace and happiness. Whenever (with a silent mind) I tuned out "Bush" and deeply focused on 'the Kingdom of Heaven' within, I often experienced inner Bliss – even ecstasy.
From that experience, (long after 9/11/2001) I was ultimately inspired to compose today's whimsical poem about such "discovery" .
I offer this poem as a reminder for all of us that we can help solve critical world problems by behaving from inner loving and compassionate levels of consciousness, beyond those which have created such problems.
May we thereby transcend all fearful, vengeful or judgmental behaviors, knowing with faith that all "sinners" reap as they have sown through unerringly mysterious karmic causes and conditions, and that thereby all "sins" are divinely and justly redressed.
And so may it be!
Ron Rattner