Posts Tagged 'Satyagraha'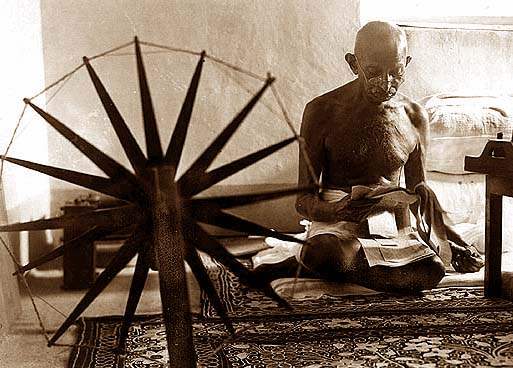 "Generations to come will scarce believe that such a one as this
ever in flesh and blood walked upon this earth."
~ Albert Einstein (after Gandhi's 1948 assassination)

"I found in the nonviolent resistance philosophy of Gandhi … the only morally and practically sound method open to oppressed people in their struggle for freedom."
~ Rev. Martin Luther King, Jr.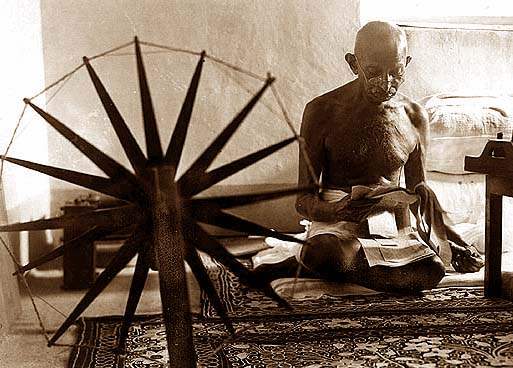 Gandhi's Original 9/11 Truth Movement.

Since September 11, 2001, many people commemorate September 11 as a day that will live in infamy – a day of treachery, often cited (disingenuously or duplicitously) as pretext for an Orwellian era of endless war, violence and dystopian deprivation of civil liberties.

(See PBS Documentary 9/11-Explosive Evidence: https://www.youtube.com/watch?v=1l-8PFk8j5I)

But, paradoxically, few realize that – almost a century before the 2001 terrorist attacks on New York and Washington, DC – it was on a September 11 when Mahatma Gandhi launched his extraordinary "satyagraha" peace and justice movement through which Gandhi, and countless others inspired by him, have accomplished much good in the world by non-violently resisting and transforming widespread social injustice and oppression.

During and since his extraordinary lifetime, Mahatma Gandhi has been venerated worldwide as one of the greatest spiritual and political leaders not just of our time, but of all times. Because he walked his talk authentically, peacefully, and spiritually, his words and life have been exceptionally inspiring and powerful. [*See Epilogue]

Mahatma Gandhi changed the world by being the non-violent change he wanted see, particularly the end of the British Raj in India, followed by Indian independence and democracy.

Gandhi's legacy includes not just his campaign for Indian independence, but it began with his brilliantly waged struggle against institutionalized apartheid racism in South Africa, with ground-breaking inter-religious dialogue and cooperation.

On September 11, 1906, a young lawyer named Mohandas K. Gandhi organized and addressed a meeting of 3,000 people crowded into the Empire Theater in Johannesburg, South Africa. Members of the Indian community – both Moslem and Hindu – had gathered there in opposition to a proposed law that would require Indians to register, be finger-printed and carry special identity cards at all times, and which would further deprive them of civil liberties for failure to comply with the law.

Gandhi argued that the law be resisted, but warned that resisters realize that they could be jailed, fined, beaten and even killed. The assembly not only declared its opposition to the legislation; its members raised their right hands and swore, with God as their witness, that they would not submit to such a law.

Gandhi's legendary talk at the Empire Theater meeting is dramatically portrayed by academy award winning actor Ben Kingsley in this excerpt from the epic film "Gandhi":



The next day after the meeting, the Empire Theater was mysteriously destroyed by fire.

Following their September 11th meeting and pledge, Indians refused to register and began burning their ID cards at mass rallies and protests. Thus began the original 9/11 non-violence movement that would literally change the world as the most powerful positive tool for salutary social change.

"Satyagraha".

Because it sought more than just non-violent redress of social injustice, Gandhi called his movement "satyagraha", a Sanskrit neologism which he coined – meaning the "relentless pursuit of Truth". Since Gandhi was a spiritual man in search of God, he often equated "Truth" with "God" And he acknowledged that he had been influenced by the teachings of Jesus, the writings of Tolstoy, and Thoreau's famous essay, "Civil Disobedience." Thus, Gandhi's satyagraha movement was spiritual, not just political. It encompassed relentless pursuit of spiritual Truth through the political practice of active, faith-based nonviolence.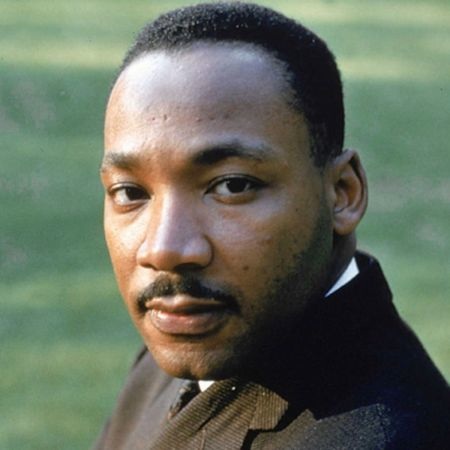 *Epilogue: Rev. Martin Luther King, Jr and Gandhian Nonviolence.

Of countless humans inspired by Mahatma Gandhi's life and words, most prominent and influential has been Rev. Martin Luther King, Jr., who honored Gandhi as a spiritual "guiding light  …. of nonviolent social change", and who in 1959 journeyed to India to study Gandhian methods, saying:

"To other countries, I may go as a tourist, but to India, I come as a pilgrim." 

In 1964 (at age 35) Dr. King became the youngest man ever awarded the Nobel Peace Prize, for his nonviolent social activism in opposing racial segregation, poverty, and war. As a dedicated Christian disciple of Jesus, Dr. King
"found in the nonviolent resistance philosophy of Gandhi … the only morally and practically sound method open to oppressed people in their struggle for freedom."

Dr. King's life paralleled Gandhi's life.  Each began as an outspoken advocate of inter-racial equality and social justice in racially segregated societies.  Gradually their nonviolent missions expanded to encompass universal freedom, peace and social justice for everyone everywhere.
 
On humbly accepting the Nobel Peace Prize, as 'trustee' for countless unknown others, Dr. King cited Gandhi's success in India as a key precedent encouraging nonviolent civil rights activism in the USA, saying:
"This [nonviolent] approach to the problem of racial injustice ….was used in a magnificent way by Mohandas K. Gandhi to challenge the might of the British Empire and free his people from the political domination and economic exploitation inflicted upon them for centuries."

And King described how (because of technological advances which imminently threaten nuclear/ecological catastrophe) the survival of humanity depends upon our nonviolently solving "the problems of racial injustice, poverty, and war" by "living in harmony" with "all-embracing and unconditional love for all men".

Eloquently he explained that

"[Love is] that force which all of the great religions [Hindu-Moslem-Christian-Jewish-Buddhist] have seen as the supreme unifying principle of life. . . . the key that unlocks the door which leads to ultimate Reality."

Whereupon he recited this wisdom passage from the First Epistle of St John:
"Let us love one another: for love is of God;
and everyone that loves is born of God, and knows God.

He that loves not, knows not God; for God is love.

If we love one another, God dwells in us, and His

love is perfected in us." [1 John 4:7-8; 12 ]"

Like Jesus and Gandhi – who also 'heretically' preached nonviolent love and forgiveness – King was martyred at (age 39), when his 'heretic' truth telling and expanding prophetic powers became intolerable barriers to US military/industrial war plans for Viet Nam and beyond.



Conclusion.



May the seeds of political and spiritual "satyagraha" first sewn by Gandhi on September 11, 1906, at long last inspire current world leaders to abandon their woefully misguided efforts to address alleged 'terrorist violence' with more terrorist violence; and to join democratically with their peace seeking citizens in the non-violent relentless pursuit of secular and spiritual Truth, to end social injustice, war and oppression everywhere.



And so shall it be!


Martin Luther King, Jr.'s Nobel Peace Prize Lecture (full audio+text)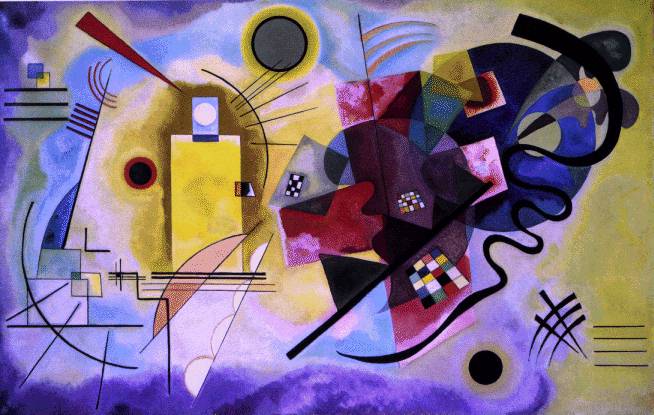 "Truth is a pathless land."
~ J.Krishnamurti
"I am the Way, and the Truth, and the Life"
~ John 14:6
"The way is not in the sky. The way is in the heart."

~ Buddha
Truth is Everywhere/ Nowhere/ NOW!
Truth is pathless.
Truth is mindless.
Truth is wordless.
Truth is timeless.

Truth is everywhere and nowhere –

NOW.

To know truth,
be Truth.

To know life,
be Life.

To know the way,
be the Way.

NOW!


Ron's audio recitation of "Truth is Everywhere/ Nowhere/ NOW!".
Ron's 2018 comments about "Truth is Everywhere/ Nowhere/ NOW!".
Dear Friends,
Knowingly or unknowingly, everyone seeks spiritual Truth – realization that
we
are
"the Way, and the Truth, and the Life."
But in this troubled and tumultuous Trump era, rather than seeking eternal Truth, many people are impelled to pursue worldly political activities aimed at addressing current global insanity fomented by psychopathic oligopolist world "leaders".
Concerned citizens worldwide justifiably perceive urgent need to avert apparently imminent nuclear or ecologic catastrophe, and other insane threats to earth life as we have known it.
But rather than deterring our pursuit of spiritual Truth, our determined nonviolent political actions to avert worldwide disaster can help further spiritual evolution. We need only follow the visionary truth-seeking path of Mahatma Gandhi, whose extraordinary life and nonviolence legacy have immeasurably blessed our world and inspired countless others.
Gandhi was a deeply spiritual man who often equated "Truth" with "God" and who was influenced by teachings of Jesus, writings of Tolstoy, and Thoreau's famous essay, "Civil Disobedience". So he called his nonviolence movement (which began on
September 11, 1906
)
"satyagraha"
, a Sanskrit neologism he coined meaning the
"relentless pursuit of Truth"
.
Thus, Gandhi's satyagraha movement was not just political, but encompassed relentless pursuit of spiritual Truth through the practice of active, faith-based nonviolence.
To help remind us that the deep meaning of Humankind's search for Truth, includes political pursuit of peace and justice as well as the spiritual search for God or Self, I have posted the foregoing "Truth is Everywhere/ Nowhere/ NOW! " poem and quotations from Jesus, Buddha and J. Krishnamurti.
Today's poem was composed many years ago during an extended post-retirement reclusive period when I could not begin to imagine the extraordinary dystopian insanity of the current Trump era. Yet, I am now sharing it because its perennial Truth message remains especially relevant in these crazy times.
May it help bring us at long last to an era of worldwide peace and goodwill, as we realize that we are the Way and the Truth and the Life – not in the sky, but in the sole Sacred Heart of Humanity.
And may abiding Gandhian political/spiritual "satyagraha" impel current world political "leaders" to join democratically with their peace seeking citizens everywhere in nonviolent relentless pursuit of Truth, ending insane violence, injustice and oppression now rife on our precious planet. 
And so shall it be!
Ron Rattner
"My life is my message."
~ Mahatma Gandhi
"I consider myself a Hindu, Christian, Moslem, Jew, Buddhist and Confucian." ….. "My religion is based on truth and non-violence. Truth is my God. Non-violence is the means of realizing Him."
~ Mahatma Gandhi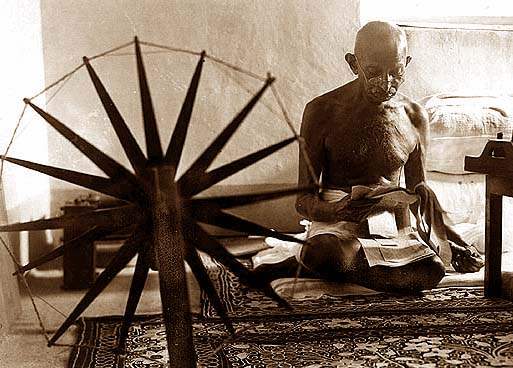 After my synchronistic "Rama" rainbow experience in Hawaii, I began feeling an affinity with "Rama" as a divine name, but didn't yet adopt a practice of regularly repeating that Divine name. Then synchronistically I met a new friend with a "Rama" name through whom I was further intrigued by the powerful potentiality of the Rama mantra.

Soon after discovering the Rama mantra in "Be Here Now" and then spontaneously reciting it in Hawaii, I met an American woman then named – "Veda Rama" – meaning "truth of God".* She had received that spiritual name from a teacher in New Mexico after first meeting Baba Ram Dass in New Hampshire when he was writing "Be Here Now", and following him to New Mexico where at the Lama Foundation she helped to produce and distribute the first hand-assembled and hand-bound editions of that wonderful book.

Veda Rama* became – and remains – a very important spiritual friend with whom I have continued to share synchronicity experiences, and with whom I then shared my story of how Mahatma Gandhi had appeared and counseled me as my first inner guide at Silva Mind Control. And I told her how I was quite curious about Gandhi's life story. Soon thereafter, as a birthday gift Veda Rama gave me a beautiful pictorial Gandhi biography called "Gandhi the Man" by Eknath Easwaran.

Upon reading that book I learned that reciting the Rama mantra had been Gandhi's principal spiritual practice; that in childhood Gandhi's beloved nurse Rambha taught him to repeat the name"Rama" whenever he felt afraid and so to worship God as Rama; and, that this Ram mantra became his most important spiritual practice throughout life.

And I learned that as an adult, Gandhi often walked constantly repeating his Rama mantra in rhythm with his steps; and that he wrote extensively about his repetition of the name "Rama" – viz. the Ramanama. E.g.:

"When a child, my nurse taught me to repeat Ramanama whenever I felt afraid or miserable, and it has been second nature with me with growing knowledge and advancing years. I may even say that the Word is in my heart, if not actually on my lips, all the twenty-four hours. It has been my saviour and I am ever stayed on it." "The mantram becomes one's staff of life and carries one through every ordeal…." "Each repetition … has a new meaning, each repetition carries you nearer and nearer to God."

Even as Gandhi fell to an assassin's pistol fired point-blank into his heart, in forgiveness he uttered nothing but "Rama, Rama …" his last words from the eternal depths of his heart.

From "Gandhi the Man" I also learned that Gandhi had been a British trained barrister who for over twenty years had practiced as an idealistic and extraordinarily effective civil rights attorney in South Africa before returning to India, where he became that nation's most beloved modern hero. And – like countless others – I became inspired by, and identified with, Gandhi's non-violent pursuit of justice.

In the absence of an apt existing word, Gandhi called this path "Satyagraha", a Sanskrit neologism which he coined – roughly meaning the non-violent and resolute pursuit of Truth; and, he often equated "Truth" with "God". Gandhi's non-violence [Ahimsa] was active – not passive – with steadfast remembrance that Divinity [viz. "Truth"] is immanent in all creation, including one's oppressors.  In addition to satyagraha and ahimsa, Gandhi, a vegetarian, lived a non-materialistic, simple life, and practiced aparigraha, non-attachment to possessions. This was significant for me since I, too, had become a vegetarian living with increasing non-attachment to worldly possessions.

The more I learned about Gandhi the more he inspired me, and the more I identified with him, both as a lawyer and as a spiritual truth-seeker. After Gandhi's inner appearance at Silva Mind Control, I had wondered why the universe had chosen him to counsel me. But, retrospectively, it is now evident that such choice was absolutely appropriate; that Gandhi has been a continuingly important inspiration for the unfolding of my spiritual mystery story.

Gandhi's history as a nonviolent civil rights lawyer and Rama devotee relentlessly pursuing secular and spiritual Truth has been especially inspiring and significant for me. As a lawyer I always had a strong devotion to the pursuit of justice. Spiritually, Gandhi's inner appearance began for me a synchronistic sequence of connections with Hindu teachings, and ultimately to a beloved Guru, emphasizing meditation upon and devotion to the Divine name "Rama". Initially inspired by Gandhi, "Rama" became – and remains – enshrined in my heart as a constant impetus to my ever evolving spiritual mystery story.

Even now, I frequently and spontaneously invoke that Divine name, sometimes in surprising ways and at completely unanticipated times. Thereby, since discovering Rama over thirty years ago, I have been blessed to self-experience ever less 'Ron' and ever more 'Ram'.

Thus, Gandhi synchronistically became and remains an important influence on my life, as well as on lives of countless others. He taught not so much by his words, but by his exemplary way of living.

Once when asked his teachings, he aptly replied: "My life is my message." Upon deeply realizing the universal wisdom of Gandhi's statement, I was inspired to write this "Silly Sutra" verse:

Living Life, Teaching Peace

On the Earth branch
of the great Cosmic University,

We are all students
and we are all teachers.

We are all learning love.
And, as Gandhi observed,
our lives are our teachings.

So, as we live
and as we learn,
we each may teach –
peace, love, and compassion.

And so it shall be!

May Gandhi's exemplary life, ever inspire and motivate ever more of us everywhere to live life peacefully and compassionately in constant remembrance of and harmony with Divinity.

*Later, Veda Rama was initiated by Shri Dhyanyogi, my beloved Guru, as "Ram Dassi" – the feminine equivalent of Ram Dass, meaning "servant of God".