"Reality is merely an illusion, albeit a very persistent one."
~ Albert Einstein
"Our separation of each other is an optical illusion of consciousness."

~ Albert Einstein
"Objective reality does not exist" ….

"the universe is fundamentally a gigantic … hologram"

~ David Bohm
"Every particle of the world is a mirror.
In each atom lies the blazing light of a thousand suns."
~  Mahmud Shabestari, Sufi Mystic, 15th century.
"There is an endless net of threads throughout the universe.

The horizontal threads are in space.
 The vertical threads are in time.
At every crossing of the threads, there is an individual.

And every individual is a crystal bead.
 And every crystal bead reflects not only the light
 from every other crystal in the net,

but also every other reflection throughout the entire universe."
~ Indra's Net – from the Vedas of ancient India, 7000 years old

"Reality" isn't REAL!

"Reality" is a holographic theater of the mind,
where we're microcosmic macrocosm mirrors.

~ Ron Rattner, Sutra Sayings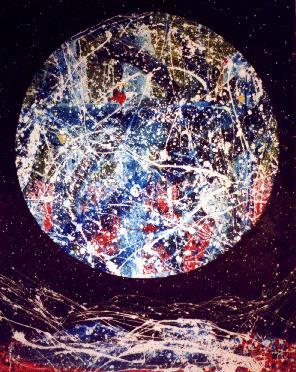 The "universe" is like a cosmic hologram:

An ever changing but persistent illusion
appearing in an eternal, immutable,
infinite ocean of Awareness –

Awareness arising from pure potentiality.

Each of us is an integral, pin-point part of the whole picture,
which wouldn't be complete without us.

But, though we appear as only a speck of the Whole,
we are like parts of a hologram;

Hidden within each of us is the whole cosmic picture,
and the awareness screen
on which we envision and project the picture.

In our Essence, we and the "universe" are One.

So, we are the "universe".


Ron's audio recitation of We Are The Universe



Ron's Comment About Discovering Non-dualism