"There is no reality but God,

says the completely surrendered sheik,
who is an ocean for all beings."
~ Rumi
"Everything you see has its roots in the unseen world.
The forms may change,
yet the essence remains the same. ….
The source is within you
And this whole world is springing up from it."
~ Rumi
"You are not IN the universe,
you ARE the universe, an intrinsic part of it.
Ultimately you are not a person,
but a focal point where the universe is becoming conscious of itself.
What an amazing miracle."
~ Eckhart Tolle, A New Earth
"Through our eyes, the universe is perceiving itself.
Through our ears, the universe is listening to its harmonies.
We are the witnesses through which the universe becomes conscious of its glory, of its magnificence."
~ Alan Watts
"In oneself lies the whole world,
and if you know how to look and learn,
then the door is there and the key is in your hand.
Nobody on earth can give you either that key or the door to open,
except yourself."
~ J. Krishnamurti
"The world, indeed, is like a dream and the treasures of the world are an alluring mirage! Like the apparent distances in a picture, things have no reality in themselves, but they are like heat haze."
~ Buddha
"A wise man, recognizing that the world is but an illusion,
does not act as if it is real, so he escapes the suffering."
~ Buddha
"Reality is merely an illusion, albeit a very persistent one."
~ Albert Einstein
"Nothing perceivable is real. Your attachment is your bondage. You cannot control the future.
There is no such thing as free will. Will is bondage. You identify yourself with your desires and become their slave."
~ Nisargadatta Maharaj
"Objective reality does not exist" …. "the universe is fundamentally a gigantic … hologram"
~ David Bohm
"Reality" isn't REAL!

"Reality" is a holographic theater of the mind,

where we are the unseen Source
of the World we see."

~ Ron Rattner, Sutra Sayings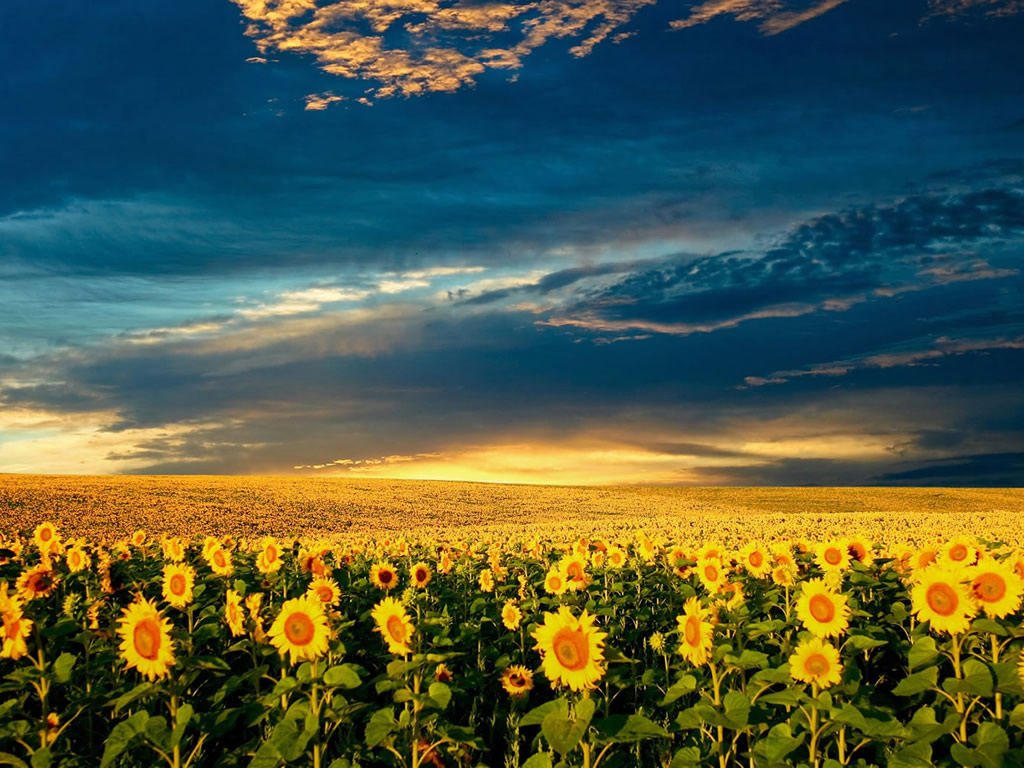 What is the Universe?
Q. What is the Universe?

A. The "Universe" is a word – an idea –
symbolizing Humankind's perception of a space/time/causality "reality".

But, space/time/causality
is an illusionary relative reality
of apparently separate forms and phenomena;

An ever impermanent appearance of
ONE eternally immanent Ultimate Reality –

An Ultimate Reality which is Infinite Potentiality
beyond space/time/causality;

An Ultimate Reality beyond conceptuality –
unimaginable, incomprehensible, and inexpressible;

An Ultimate Reality eternally and infinitely
appearing and disappearing
as ephemeral forms and phenomena,
from infinite space/time perspectives;

An Ultimate Reality eternally and infinitely
expressing and experiencing

ITSELF!


Ron's audio recitation of "What is the Universe?"

Ron's explanation of why "We Are The Universe"
Dear Friends,
Have you ever read or heard that: "We are the universe" or that "You are the world"?  Such statements have been attributed to various prominent spiritual teachers, including Alan Watts, Deepak Chopra, J. Krishnamurti, and Eckhart Tolle.  
Only after my midlife change of life did I encounter and begin wondering about these teachings. Understanding their meaning has proved very helpful in my life.  So today I have posted the foregoing important quotations and a brief essay/poem, which were inspired by what (I think) I've learned about these teachings.
Soon after my midlife awakening as pure awareness – which cracked, but didn't destroy, my self-woven 'karmic cocoon' – I was given numerous glimpses of previously unknown clairvoyant and psychic phenomena which persuaded me that the universe didn't work the way I'd been taught or thought.   
Having realized – but not always remembered – that I was pure awareness and not just my physical body and its story, I began wondering about the true nature of this world and the universe which we seem to inhabit.   To satisfy my newly aroused cosmic curiosities I began reading teachings of Indian philosopher J. Krishnamurti  who was then known worldwide as a contemporary sage. Initially I read a  Krishnamurti book which was was intriguingly entitled:
"You Are The World".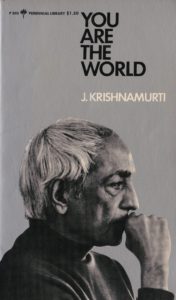 The book included a Krishnamurti  talk at Stanford University containing this perplexing statement:
"In oneself lies the whole world, and if you know how to look and learn, then the door is there and the key is in your hand. Nobody on earth can give you either that key or the door to open, except yourself."

   
What did Krishnamurti mean?  How could the whole world be within us? 
Though puzzled, I was determined to understand Krishnamurti's enigmatic assertion.  And gradually that seemed to happen.  
Ultimately I deduced that since Ron was pure awareness encompassing a transient body/mind, so too was everyone and everything else in space/time; that, therefore, all humans share common Cosmic consciousness which encompasses, perceives and projects the world.  
But, because  we  mistakenly perceive and believe ourselves to be separate from each other and Nature, we suffer individually and societally from the universal law of cause and effect – karma.   Thus, our misconceptions of separateness create an illusory world of suffering.
However, as gradually we unselfishly open our hearts with compassion beyond personal desires and affections, our karmic sufferings diminish, and we reap increasing happiness.    As astutely observed by Albert Einstein:

"A human being is a part of a whole, called by us 'universe', a part limited in time and space. He experiences himself, his thoughts and feelings as something separated from the rest… a kind of optical delusion of his consciousness. This delusion is a kind of prison for us, restricting us to our personal desires and to affection for a few persons nearest to us. Our task must be to free ourselves from this prison by widening our circle of compassion to embrace all living creatures and the whole of nature in its beauty. Nobody is able to achieve this completely, but the striving for such achievement is, in itself, a part of the liberation, and a foundation for inner security." 
( N. Y. Times , March 29, 1972)

Einstein also revealed to us that what we perceive as 'reality' "is merely an illusion, albeit a very persistent one."; and that  "space and time are not conditions in which we live, they are modes in which we think".
Mystics say that ultimately, upon Self Realization of our true divine identity, our sufferings ceace. In the meanwhile, we avoid or reduce suffering by behaving with remembrance that this space/time world isn't really real, but an "optical delusion of .. consciousness."    So, according to the Buddha,

"A wise man, recognizing that the world is but an illusion,

does not act as if it is real, so he escapes the suffering."

To help us "escape the suffering" of this crazy world, today's profound quotations and "What is the Universe?" essay/poem can remind us of our true divine self-identity as Universal Awareness – that we ARE the Universe. Also embedded below is a highly recommended and very pithy 10 minute YouTube video montage titled "We Create "Reality""
May these writings and video encourage and inspire us to live ever happier and soul fulfilling lives, as gradually we compassionately open our hearts to embrace all living creatures and the whole of nature – as we remember that we are the unseen Source of the World we see.
And so may it be!
Ron Rattner

We Create "Reality"